Have you ever had a foot massage? If you have – then you know how relaxing they can be. If you haven't – you don't know what you're missing out on! But, you might not have the money to get a foot massage, except every now-and-then and scheduling it can be a pain in the behind.
Luckily, you can get a foot massage at home – and no, I don't mean from your significant other, though that is nice. You can get it from a foot massager. There are tons of different ones out there that can suit almost everyone, and today I'll tell you all about the best foot massagers that you can find. Let's get started.
Foot Massagers – What They are and Why You Need One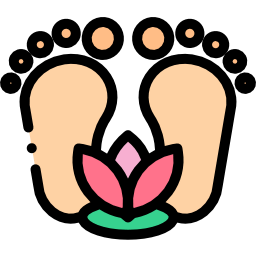 You've probably seen some massagers in your lifetime, maybe even owned some, probably one for your back or neck. However, foot massagers are a bit different than those due to how your feet are constructed – here's how they differ.
Unlike most of your other body parts, your feet are jam-packed with tons of small bones and a dense network of muscles that support them and keep them together. But that's not the only difference. Your feet are under more pressure than almost any other body part – after all, they have to hold up the entire weight of your body.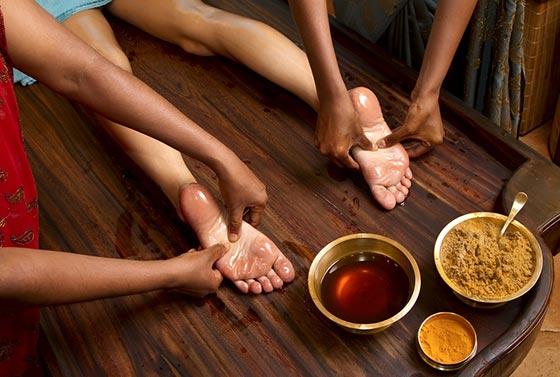 Because of all this, foot massagers tend to have a lot more massage nodes than most other massagers, and the nodes are smaller. This allows foot massagers to focus on all the important pressure points in your feet without skipping a beat.
Most of them are also made with a separate slot and massage nodes for each foot, and some even allow you to use separate massage programs for each foot, according to what you need.
While most foot massagers are focused on the soles of your feet – the part that is under the most pressure – there are also those that focus on the top of your feet and even your ankles, for a more complete massage.
They can offer other features as well, but let's not get ahead of ourselves – I'll talk more about that later. Right now, I want to tell you about all the benefits that you can get from using a foot massager.
The Most Important Benefits of Foot Massagers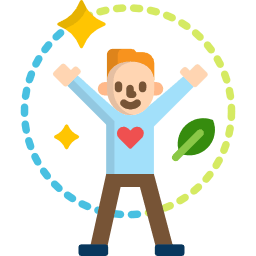 The benefits of foot massagers are numerous – but I'll try to keep it all concise here and list of only the most important ones. They can do a lot for you and not just your feet.
1Pain Relief
Your feet are more important than you might realize – they support your entire body and affect it in numerous ways. And yet, foot pain is not talked about as much as back pain or neck pain is.
Treating your foot pain can make your whole body feel better and can help with a wide variety of painful conditions that you might suffer from. The most obvious type of pain that a foot massager can help you with is foot pain, of course. It could just be foot pain induced by a long day at work, or foot pain induced by a certain condition, like plantar fasciitis, bunions, diabetic neuropathy, restless leg syndrome and so on.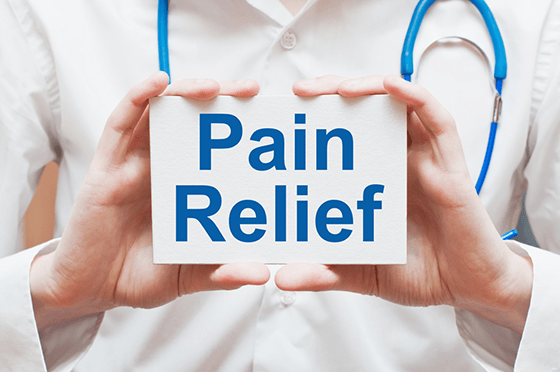 However, the effects of a foot massage are more far-reaching than that, and there are other types of pain that it can be helpful with. Menstrual pain, for example, is one of them and regular foot massages can help reduce or even completely eliminate it by improving your blood flow.
The benefits can reach as far as the other side of your body – the head. Foot massages have long been known to help with headaches, and that's not an accident.
The improved blood flow and pinpoint stimulation of some of the most sensitive nerves in our body, which are found in our feet, can help ease a headache without the need for medication.
Massaging the feet can even help with things like lower back pain by relaxing the muscles in your feet, helping them support you better, improving your posture and thus placing less pressure on your lower back.
There's a lot more that a massage can help with, especially since it also promotes the release of 'feel-good' chemicals in your body, which have known analgesic properties.
2Helps With Your Blood Circulation
A foot massage improves your blood flow by relaxing the tightened muscles that might be gripping and constricting your blood vessels. Through this, a foot massage can also help with issues like high blood pressure and hypertension.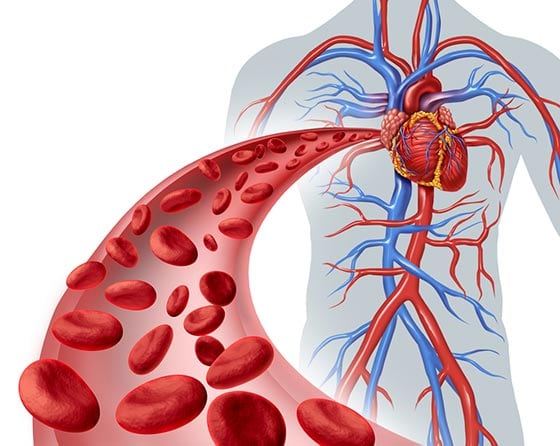 The blood circulation in your feet will often be poor since they're extremely far from your heart which is pumping the blood. By improving the blood circulation through a massage, you're helping your feet recover faster and feel less sore.
If you find that your feet are often cold or numb, this is due to poor blood circulation to them, and a foot massage helps reduce those problems. It can also help prevent the formation of blood clots, help with peripheral artery disease or diabetes and so on.
This is also important if you have an acute condition as well.
You can recover faster from swelling, injuries or infections if you get a regular foot massage and get the blood pumping. Your foot tissues will be able to get more oxygen and important nutrients while any blood trapped by swelling will start moving again, thus reducing it.
This can also help with swelling induced by arthritis or similar chronic conditions that impact your joints and will help you walk easier. It's a wide-reaching benefit that's easily overlooked but should be taken seriously.
3It Relaxes You
Like most other types of massage, getting a foot massage can be incredibly relaxing and good for your mood. It reduces stress and fatigue levels and gets all the 'feel-good' chemicals flowing in your body – dopamine, endorphin, serotonin and more.
The improved blood flow can also help reduce your blood pressure thus reducing your stress levels. When you're more relaxed from a foot massage, you'll find that it will be easier to fall asleep as well. Getting a massage in the comfort of your own home, every day, can make those beneficial effects even greater since you're regularly getting them.
Turning on the massager just before sleep or after getting from work can become part of your routine and a regular signal to your body that it should be relaxed. It's much more effective than getting a massage once per week.
Over time, this type of relaxation can even ease symptoms of depression, anxiety disorders and other similar problems that you might be having and it's less addictive and damaging than using medicine to do it.
4Helps You Recover Faster
As I mentioned, if you're suffering from an injury or an infection, a foot massager can help you recover faster. It can get the blood flowing which reduces swelling and allows more nutrients to reach your injured tissues.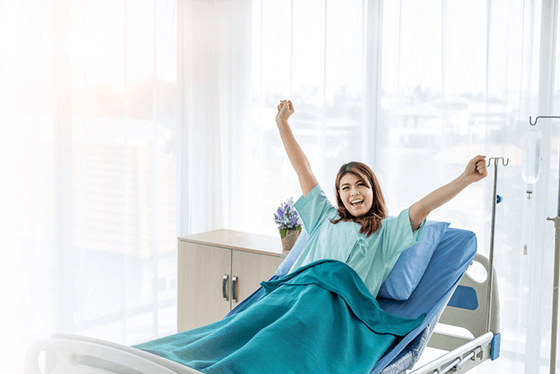 It can also work to strengthen your muscles, which not only helps you recover sooner; it will also help reduce the risk of further injuries. Massaging your feet regularly, combined with regular exercise can help strengthen muscles that are usually overlooked and stay weak due to a sedentary lifestyle.
You can also use it to recover quicker after a hard day at work. Your feet naturally swell during the day, and it gets harder and harder to walk or stand as the day drags on. If you've been working all day, it can be difficult to go for a walk or exercise afterward, but a quick massage can help reduce that natural swelling and get you on your feet again.
Finding a Foot Massager Shop Near You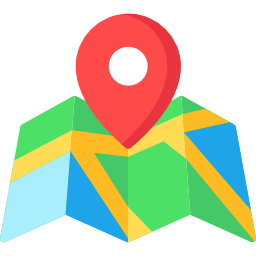 You probably want to get a foot massager right now. But where do I find a foot massager? – you might wonder.
Well, there's no reason to wonder anymore. You can just take out your phone and search for 'foot massagers near me', 'buy foot massagers near me' or even 'foot massagers in my neighborhood' and get exactly what you need.
But, since you're already here, take a look at the map below that will give you just that! You don't even have to open a separate search to find what you need.
Find a shop on this map that looks good to you, click on it and check what they offer. If it all seems good to you and you see that they have what you want, you can have your feet stuck in one of the best foot massagers by sundown!
It's that easy.
The Best Foot Massagers Available in 2021 – Compared Directly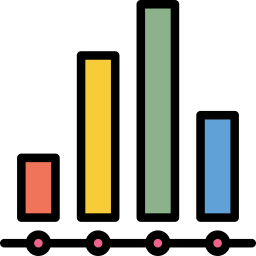 If you don't have the time to read through all the reviews, I understand – that's why I made a chart comparing all the best foot massagers of 2021 in a few key categories. In case you have the time, however, head on down and read the more detailed reviews to get the full picture.
Top 19 Foot Massagers to Buy in 2021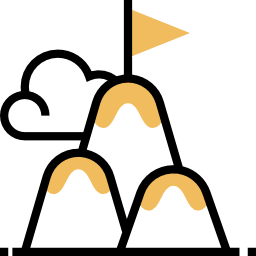 The Best Way to Find the Right Foot Massager – 4 Things You Need to Think About
Even if you've bought a massager before you might be in a bit of a bind when it comes to finding the right foot massager. After all, they're quite unique and have their own quirks. I'll help you by pointing out the 4 most important things to watch out for.
1The Type
Foot massagers have existed for longer than you might think and they've gone a long way from simple wooden rollers to large and expensive machines with loads of different functions. Choosing the right one for you can be a bit difficult.
I'll tell you all I know about some of the most prominent types of foot massagers since there are simply too many to count. Hopefully, that will give you a bit of a heads up.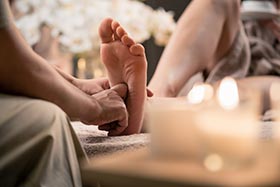 Manual Foot Massagers
These are the most basic foot massagers there are, though they can also get a bit more complex than you might think. They're usually just wooden, foam, rubber or plastic rollers that you place on the floor and roll under your feet. They can also take the form of massage balls or even massage pads.
They are usually cheap and simplistic, but they're highly portable and can be used virtually everywhere. The massage they offer might not be as good or as complete as other types of massagers, but they're still better than nothing and are useful in a pinch.
They also give you more control and can offer much deeper stimulation which can trigger myofascial release.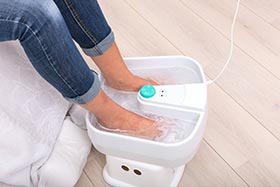 Electric Foot Massagers
This is quite a broad category which covers most standalone foot massagers. These massagers are mostly the ones you place on the ground and put your feet onto and which use electric motors to massage you.
However, they have a lot of subtypes. Some are completely open and only massage the soles of your feet, while others have a closed design and massage both the top and bottom of your feet as well as your ankles.
Some of the closed types can stretch all the way up to your knees and are able to massage your calves too. However, they're not quite accommodating if you happen to sweat a lot or you have large feet.
They can also be differentiated by whether they have one unbroken massage surface or two separate ones – one for each foot. There are also wired and wireless foot massagers, manually controlled or remote controlled foot massagers and so on. The subtypes are wide and varied.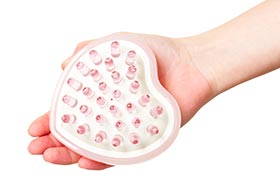 Handheld Foot Massagers
For the most part, these machines are similar to all the handheld back massagers you've probably already seen. However, they usually come with a range of attachments tailor-made to fit the shape of your feet.
They are definitely more portable than most other foot massagers, and you can easily use them on the go, especially if they run on batteries. The issue might be that they lack the power that other foot massagers might have.
You can only focus on one part of your feet with them, and it's usually a relatively small area too, so you can't get a complete massage by using them.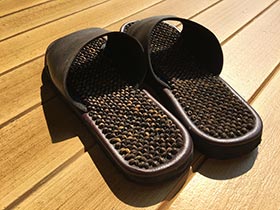 Massage Footwear
Massage slippers, massage sandals, whatever you want to call them the principle is the same; it's a piece of footwear with a massage function built into the sole.
They can be both electric and manual, or a combination of both. Some are made for walking outside though most are intended for use at home.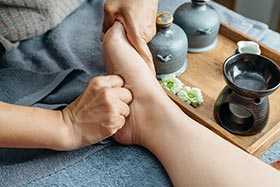 Foot Spa Massagers
These are massagers which also double as foot spas and usually use hot water that circulates quickly to massage your feet. Sometimes they also use massage nodes in combination with that – some can even be used as regular foot massagers, without water.
They are useful and extremely relaxing but they can be expensive and difficult to use since you can't use them as often as regular massagers nor can you use them outside of the bathroom.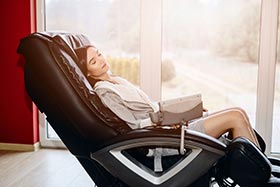 Massage Chairs
While these are not dedicated foot massagers, massage chairs often have foot massagers incorporated into them. They can be just as good as separate foot massagers and can be combined with the other massagers in the chair to give you the complete experience of a relaxing massage.
However, they're definitely more expensive than dedicated foot massagers and take up a lot more space so they might not be the best choice if you're just after a good foot massage.
2The Functions it Offers
Foot massagers have evolved over the years, and now they're not just massagers anymore. A lot of them offer tons of surprising and useful functions – but which ones are right for you?
Well, take a look at some of the most common ones and decide for yourself.
Heat – One of the most common extra features in foot massagers and for a good reason. Heating makes every type of massage feel better and closer to the real things while additionally relaxing your muscles and your mind.
Programmable Timer – Some massagers can be programmed to turn on or off at certain intervals or change the type of massage or intensity as well. This can be extremely helpful if you want to be hands-free and still get the type of massage you want.
Remote Controls – For some, this is a luxury, but for others, it's a necessity. Constantly bending down to change the massage type, intensity or other settings can be tedious, especially for the elderly and if you've got an injury. With a remote controller in your hand, you can easily avoid doing that, but it might be costly.
Foot-activated Controls – If your massager doesn't have a remote control, this is the next best things. These controls are made so you can easily reach them and press them with your feet without needing to bend down. They might also have different shapes so you can easily tell what each button does without even looking at the machine.
There's more to it, but those are some essentials that you should keep in mind.
3The Massage Type
Foot massagers can offer many different massage types that have varying benefits and can fit different types of people. It's important to find one that is well-suited for your needs. Here are some of the most popular massage types that foot massagers offer – take a look and see what you like the most.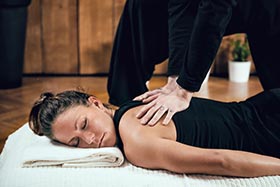 Shiatsu Massage
This is probably one of the most popular types of massage these days, especially when it comes to massagers. It comes from Japan, and it focuses on using pin-point pressure and round motions for kneading the muscles.
A lot of shiatsu massagers also use heating to stimulate the feeling of getting a real massage.
Due to being a rather non-aggressive form of massage, shiatsu massage is best-suited for people who don't have a lot of feeling in their feet, especially those suffering from neuropathy. It's also useful in the early stages of recovery from an injury.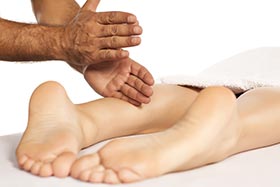 Tapping Massage
Also known as percussion massage, this type of massage involves rapid tapping movements of varying strength. It's usually used in sequence with other types of massage therapy. It's best when used on smaller parts of the body – like the feet. It's also often seen during Indian head massage.
This type of massage is great at targeting specific pressure points and nerves, as well as stimulating your muscle reflexes. However, it's only effective in short bursts and isn't as relaxing as other massage techniques can be.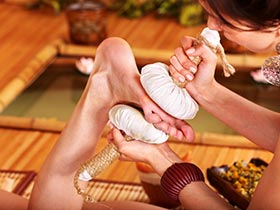 Compression Massage
This is a type of massage that involves putting heavy pressure on a large area of your body. This is usually done by the masseuse using both hands and pressing on you with their body weight, sometimes incorporating slight rocking motions.
Since most closed models of foot massagers achieve this effect by inflating and deflating air bags that are placed around your feet, you'll often see this type of massage referred to as 'air pressure massage' or something similar.
This is a type of massage especially useful for improving circulation and is great for people with circulation issues, but is not great at targeting specific pressure points on your feet.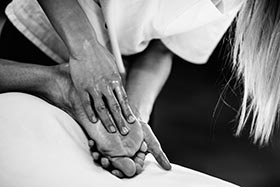 Deep Tissue Massage
This type of massage is done by applying a lot of pressure on the tissues while making slow strokes in order to reach the deeper tissue layers, hence the name.
It can also trigger myofascial release – the loosening of deep, connective tissues that might be strained or too tight. This can help a lot with chronic pain caused by tension in those tissues.
It's great for chronic conditions and for making muscles looser and improving your mobility. You can also use it in later stages of injury recovery to stimulate deeper muscle fibers that might have atrophied. However, it can be too intense for some or even painful and definitely shouldn't be applied to sensitive or tender feet.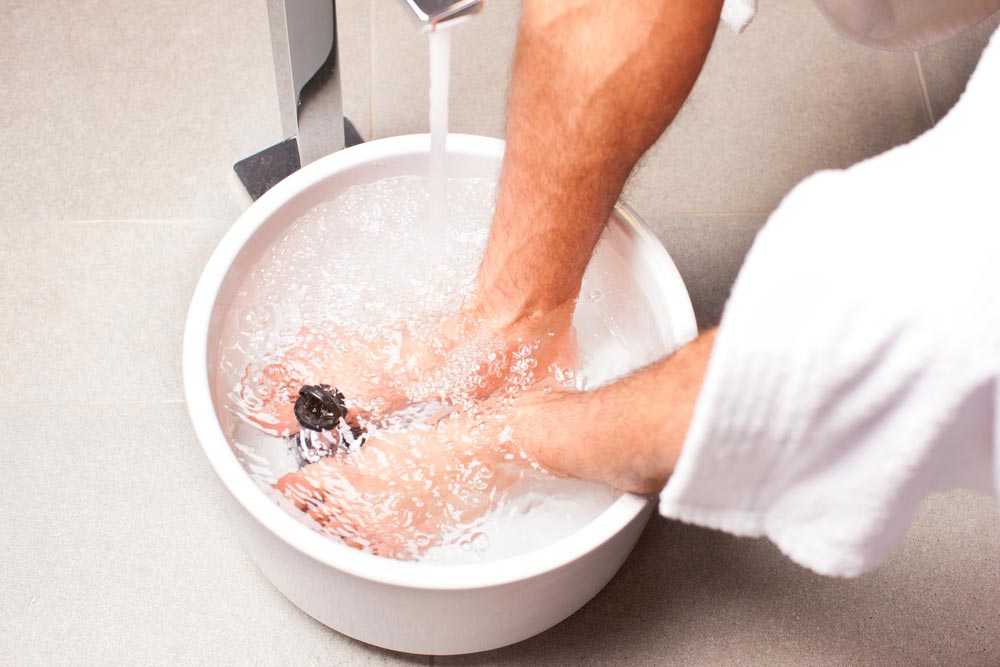 Hydrotherapy
This is a type of massage based around using water pressure to massage your tissues and relax your muscles. It is usually used with hot water, though cold variants exist.
Massagers that offer this type of massage are usually a combination of a massager and a foot bath, looking somewhat like small Jacuzzis. They use water jets and vibrations to massage your feet and sometimes also have traditional massage nodes.
This can be quite relaxing and combines cleaning your feet with a massage but doesn't offer quite the same amount of pressure or deep tissue stimulation as other massage techniques do.
4The Size and Weight
Finally, the logistical issues rear their ugly head. Foot massagers can be quite large and bulky, and you might not have enough space for them. However, the right size all depends on how you want to use your massager.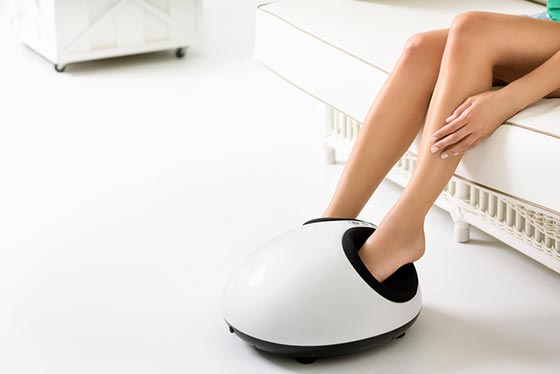 If you want something portable, perhaps something that you can take with you on a trip, you'll need something smaller and lighter. The same is true if you live in a small apartment and don't have a lot of space to spare.
However, even if you have plenty of space to spare in your house and don't want to take the massager anywhere, it's still pertinent to consider its size. For example, if you want to put it under your table and use it while you're on the computer, you should check the size carefully to see if it will fit under there.
You also need to store it somewhere when you're not using, and you also need to consider if you'll be able to fit it into your closet or wherever you want to keep it.
Most foot massagers also only come in one size, so you better be damn sure that your feet fit nicely on it. Otherwise, you won't get a full massage with your toes or heels hanging off it, or the massage nodes will hit all the wrong spots since the massager is too large.
While these products are marketed as 'one size fits all' that's just blatantly untrue, and you need the perfect size for you, or it's going to be useless.
Foot Massagers – The Dos and Don'ts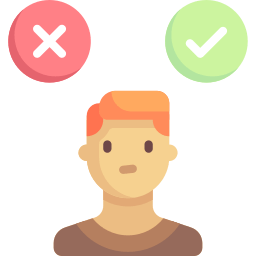 If you're using a foot massager, there are some things you need to know in order to get the most of them – here are the most important dos and don'ts for foot massagers.

Do
Consult with your doctor before buying a massager if you're buying it to treat a certain condition.

Don't
Start using a massager while you're still in the early stages of recovery without consulting with anyone.

Do
Read the manual carefully, cover-to-cover, before ever attempting to use your massager.

Don't
Do something that's not listed as safe in the manual, simply because it's not mentioned as unsafe.

Do
Unplug your massager when you're not using it.

Don't
Plug it out of the socket before turning it off or while your feet are still in it.

Do
Start out the massage on lower power and increase it as needed, step by step.

Don't
Start experimenting before determining what you're comfortable with since you might hurt your feet.

Do
Clean out the massager carefully after every use, preferably with a damp cloth, while it's unplugged.

Don't
Let multiple people use it without cleaning it since that will make the massager a hotbed of infection.
Foot Massager FAQ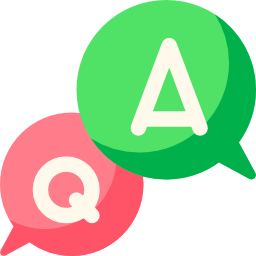 In Conclusion
I hope you enjoyed reading about foot massagers as much as I enjoyed writing this article and I'm glad if I managed to help if just a little. Now there's just one thing left to do.
You might be wondering which of these massagers is the best. Well, I can only give my opinion on the matter, but I do believe that the MedMassager MMF06 is the best foot massager on the market right now.
Its unique design is what sets it apart, and it's got a lot of useful functionality. It is also able to fit almost any foot size and type with ease which is what makes it the best in my eyes.
What do you think? Tell me in the comments and ask me any questions you might have – I'll be happy to answer them for you.