Foot pain is an issue almost as prominent as back pain these days, but we don't pay it that much attention – and we should.
One of the most common causes of foot pain is plantar fasciitis, and it can become quite nasty if left untreated. That foot pain isn't just going to go away overnight – you have to do something about it.
While foot massages and other treatments are a good start, the first step you should take to fix the problem is changing how you treat your feet every day. That means changing your shoes too.
Today, I'll help you with that by taking a look at some of the best shoes for plantar fasciitis that I could find.
What is Plantar Fasciitis?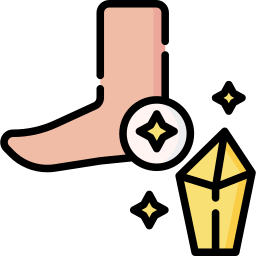 I know that most people haven't even heard of plantar fasciitis, even though they might have it. It's a condition that often goes undiagnosed and untreated since it seems more harmless than it is.
Here's the deal – plantar fasciitis is a chronic inflammation of the plantar fascia ligament, causing intense pain in your sole, heel and arch.
The plantar fascia is the longest ligament in your foot, running from the bottom of your heel bone to your toes. It's incredibly thin, and it's what allows you to maintain your balance and allows your feet to support your body weight, so it's under a lot of pressure.So, how does it become inflamed?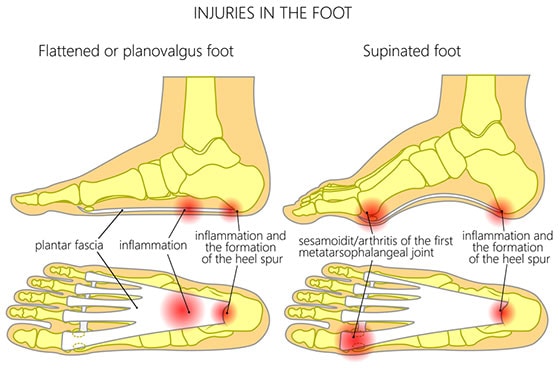 The main cause of plantar fasciitis is increased pressure on the heel and the plantar fascia. The reasons for this can be numerous:
Overwork, like in long-distance runners or people who work on their feet
Excessive body weight like in overweight people and bodybuilders or during pregnancy
Structural foot problems like a tight Achilles tendon, a high arch and flat feet, either genetic or injury-based
Other conditions like bone degeneration or muscle atrophy
Bad foot positioning due to ill-fitting shoes or in a workplace that requires it
Walking or running barefoot on hard surfaces
Poor walking/running posture
There are a few misconceptions about what causes plantar fasciitis, and the main one relates to heel spurs – tiny bone bumps that can grow on your heel. As far as we know right now, these growths don't cause plantar fasciitis at all.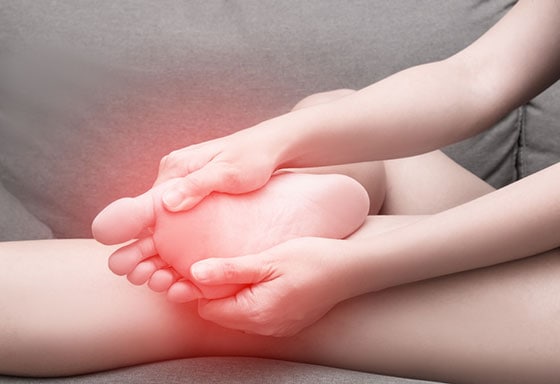 Plantar fasciitis also isn't hereditary. Sure, some risk factors can be passed down genetically, but that's not a guarantee that you will ever develop plantar fasciitis. It's an acute or chronic condition that can be prevented or cured, provided that you take proper care of your feet.
But, how do you know if you have it?
Here are the main symptoms:
In the heel, the sole or the arch when performing even light physical activity, like walking or going up a flight of stairs
The pain will appear strong during the first few steps upon waking up, improve slightly and then worsen throughout the day
Intense heel pain after exercise
Pain when flexing your foot
Your heel is painful to the touch
Swelling of the affected foot
Redness on the top of your foot or near the heel
A tingling or burning sensation in the affected foot
About two-thirds of people affected by plantar fasciitis only get it in one foot, which makes these symptoms easier to notice, but there are still people who get in both feet at the same time.
If these symptoms are not the direct result of a fresh injury and persist for a week or longer, you probably have plantar fasciitis.
Be aware that these symptoms can also be caused by other conditions, so make sure you go to the doctor and get properly diagnosed.
Plantar Fasciitis Shoes – What Are They and What Benefits They Offer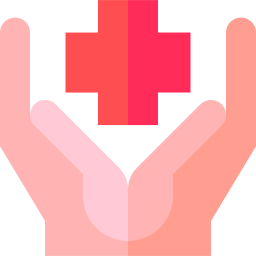 I know there are a lot of therapeutic shoes out there that are expensive and don't seem to help with anything. Because of that, you might be sceptical that shoes can help you with plantar fasciitis and that's understandable.
That's why I'll go over some of the main characteristics and benefits of shoes for plantar fasciitis to help you dispel those doubts.
For starters, what are these shoes?
Well, in short, these are just shoes that have the right shape and the correct amount of support needed to help relieve your plantar fasciitis by lessening the strain and pressure that's put onto your feet.
They can be therapeutic shoes, but they don't need to be – any shoes with the right shape, and proper support will do, no matter the cost or type. Some of the best shoes for plantar fasciitis might not even be designed with it in mind.
Still, most of these shoes will offer the same type of benefits to a plantar fasciitis sufferer.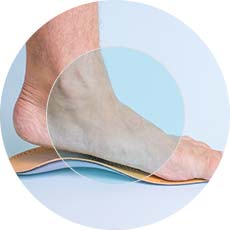 1. Wider Range of Movement
Most shoes for plantar fasciitis are roomier than regular shoes, thus giving allowing for a wider range of movement for your feet.
In addition to that, since they will relieve the swelling by supporting your feet better, you'll find that you'll be more flexible when walking or running and it will all feel easier to do.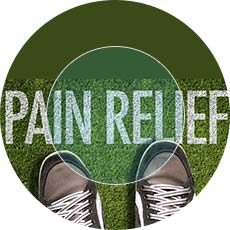 2. Pain Relief
The main benefit that shoes like this should offer you is pain relief. You should feel less pain from walking or running when wearing shoes for plantar fasciitis.
Your pain should be lessened as soon as you start wearing them, but if you're looking for a huge improvement, I'm afraid that you'll have to keep wearing the shoes for a few weeks to see that.
The reason these shoes help is because they offer better support for your foot, putting less strain and pressure on your inflamed plantar fascia. This helps it relax which reduces the swelling, thus reducing the pain you're feeling.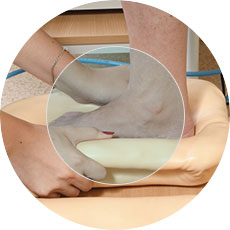 3. Better Shock Absorption
Shoes for plantar fasciitis usually have thicker soles with good shock absorption properties. They are designed to put as little pressure on your feet as possible, and you'll definitely feel that, especially when running.
The knock-on effect from the force with which your feet hit the ground when you're running can have an effect on your entire body, so this is always a plus. It isn't good just for your feet but for the rest of your body as well.
Best Shoes for Plantar Fasciitis in 2021 – Compare and Contrast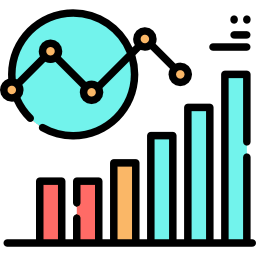 Here's a comparison table for all contenders for the title of best shoes for plantar fasciitis in 2021, so you can skim it and get informed quickly:
The 18 Best Shoes for Plantar Fasciitis in 2021 – Reviewed
If you're not sure not sure what to buy yet, here are my thoughts on what I think are the best shoes for plantar fasciitis currently on the market.
Buying Shoes for Plantar Fasciitis Made Easy – A Buying Guide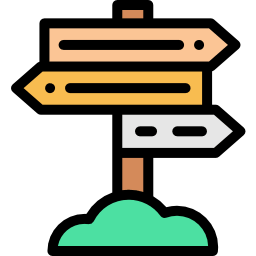 There's a certain mindset that's drilled into us when it comes to buying shoes – and I need you to throw most of that out of the window for now.
You're not buying regular shoes, you're buying shoes to help you with your condition and here's what you should keep in mind while making that purchase.
1Finding the Right Shape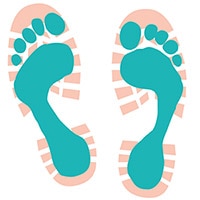 The most important thing about your new shoes will be their shape. This will determine how well they fit your foot and how supportive they are – the most important thing when it comes to dealing with plantar fasciitis.
I'll go through each of the major parts of a shoe and tell you what kind of shape it needs to have in order to help you with your plantar fasciitis.
2The insole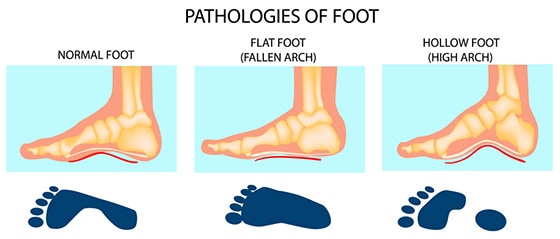 The most important part about the insole is probably the middle – the part that supports your arch.
Now, since both people with low and high arches are at risk for plantar fasciitis, the shape that you require will differ. People with a high arch will need shoes with an elevated midsole, while those with a low arch will need a flatter midsole.
A deep heel cup with thick cushioning is also important since it will help support your heel and reduce the amount of pressure and stress placed upon it. This will also let it expand when it gets swollen, making the swelling less painful.
3The outsole

The outsole needs to be thick, so it can absorb a lot of force, but it also needs to be flexible to allow your feet to move properly. It's a difficult balance to strike.
It should also be as large as possible – the larger it is, the better it is at distributing shock. Pay particular attention to the heel – if it's too elevated and too small, it will put a lot of pressure on the most painful part of your foot.
4The toe box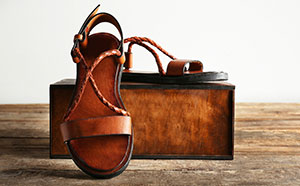 If you're trying to reduce the pain you feel from plantar fasciitis; you're going to want as much room as possible to move your foot.
Having a shoe with a roomy toe box is a must since it will allow you to move your foot in a way that doesn't strain your plantar fascia too much, thus reducing the stress placed on it.
5The upper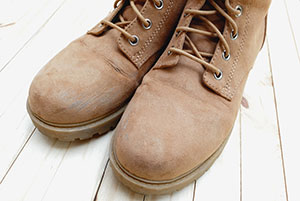 This is probably the most neglected part of a shoe when it comes to shoe shopping, but it's just as important as the other parts.
The upper part of your shoes needs to be flexible, wide and sufficiently high – especially if you have a high arch. If the upper of your shoe is pushing your foot down too much, that will definitely have negative effects when it comes to your plantar fasciitis
You also want to get shallow shoes, ankle-high at most. This will make them more flexible and allow your foot to move naturally instead of constricting it too much and placing additional strain on your plantar fascia, which you don't want.
6What do You Need the Shoes For?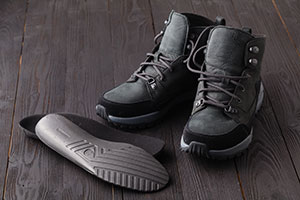 Your feet are under different types of stress during different activities – which is why you need different types of shoes for these activities.
Still, I get a lot of people who use just one pair of shoes for everything they do – sports, work, going out with friends and so on. This just won't do.
To ensure that your feet are getting the best possible treatment, you need a different pair of shoes for each of those activities. Of course, if you can't afford that you should at least get the pair that you need the most.
For running, I recommend getting a pair of highly flexible shoes that are as light as possible while having a thick sole that is great at shock absorption.
If you need the shoes for work where you walk or stand a lot, comfort should be your primary concern, along with proper arch support. The shoes should also be as sturdy as possible.
On the other hand, a casual pair of shoes should just have a good balance of all those properties, while still looking nice. Just avoid high heels and stuffy toe boxes, and you should be fine.
7The Shoe Inserts are Important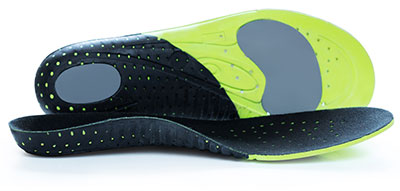 Taking out shoe inserts and throwing them away is a commonplace practice – but it shouldn't be. Shoe inserts are vital to the overall feeling of a shoe and the support it provides.
If you have plantar fasciitis, you should be looking for the best shoe inserts you can find. They should conform to the shape of your arch, support it and be thick enough to provide as much cushioning as possible. They should also have a heel cup in order to reduce the strain on your plantar fascia.
I recommend that you get a shoe insert separately if your shoes don't come with good ones. If the shoe is good in all regards except the insert, get it and buy a good insert. However, don't put a good insert into a bad shoe thinking it will fix it – it won't.
8From the Sole to the Top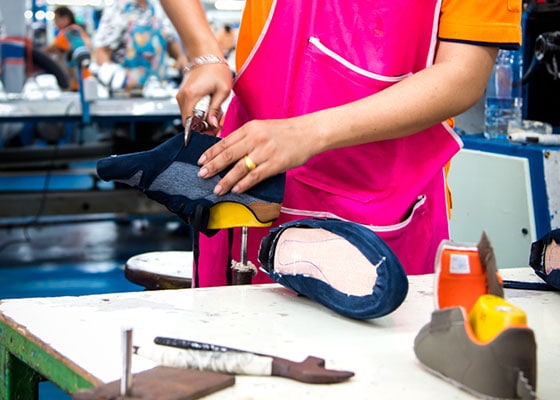 The materials that a shoe is made out of are important when it comes to dealing with plantar fasciitis. Not just the materials the sole is made out of – every part is equally important, and if they aren't optimal, the shoe won't help you as much as it should.
First up is the type of material used for the upper. It should be fairly flexible to allow your feet to move well and it needs to be breathable so your feet can stay in good shape through the day.
Cloth, fabric or synthetic are all fine, though synthetic sometimes isn't breathable enough. Leather is mostly too rigid and stuffy for a shoe like this.
The inside of the shoe should also be made with a breathable fabric and plenty of cushioning. The insole should be thick and supportive, and foam is usually a good material for this – silicone is even better. Rubber insoles are usually not a good choice.
On the other hand, rubber soles are quite a good choice – they're flexible and good at shock absorption. Certain types of rubber, like EVA rubber, are probably the best choice.
You want to avoid things like metal studs or various accessories on the shoes since you want them to be as light as possible. Wearing shoes that are too heavy will just put unnecessary strain on your feet.
Caring for Your Plantar Fasciitis Shoes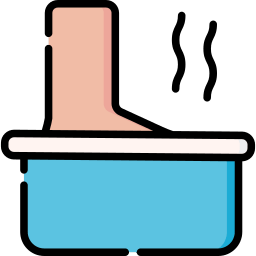 As you can see, good shoes for plantar fasciitis can be difficult to find, and if you don't plan on buying multiple pairs at once, you better make them last for a while.
I know people who replace their shoes every few months, but a good pair of shoes can and should last for at least a year, if not a bit longer – though I advise that you replace your plantar fasciitis shoes after one year.
But, shoes can wear out fast, especially if you use them for a lot of running on rough terrain. Still, there are a few things that you can and should do to make sure your shoes last more than a few months and retain their beneficial properties.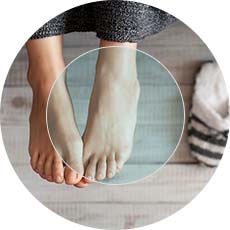 1. Don't wear them if you don't have to
This seems like a no-brainer, but it's so easy to forget. Get the shoes off as soon as you get home and don't wear them when you don't need to, like around the house.
Having different pairs for different activities also helps, but I know that not everyone can afford that.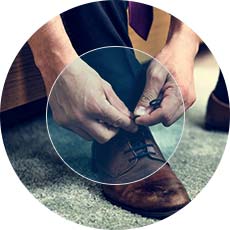 2. Unlace the shoes before taking them off or putting them on
Another thing that's easy to forget. Just slipping in and out of laced-up shoes can damage them and reduce their lifespan.
Laces are there for a reason and make sure to unlace the shoes before you take them off or put them on. Properly lacing them up also has the added effect of ensuring that the shoes fit you better, thus supporting you more adequately and helping you deal with your plantar fasciitis.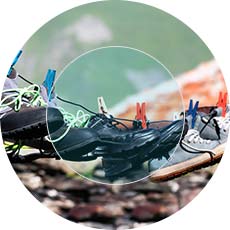 3. Air dry your shoes
The heat from a dryer or a washer can shrink or damage the materials, thus reducing the longevity of your shoes. Air dry them whenever you can to avoid that.
Also, wash them regularly, especially if they're your running shoes or work shoes.
How to Treat Your Plantar Fasciitis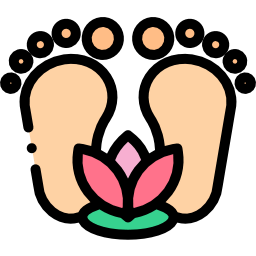 I've had someone come up to me a few months ago, telling me that their prescription shoes for plantar fasciitis weren't working – they still felt pain.
So, I asked them what else were they doing about the pain and they acted surprised and asked me 'I have the shoes, why would I need to do anything else?' like I was asking something strange.
Therapeutic shoes aren't a silver bullet and the end-all-be-all solution to a condition like plantar fasciitis. They're important, but you should be doing other things as well.
These few pointers should do you a world of good, but you should also consult a medical professional to get the type of therapy that's best suited to you.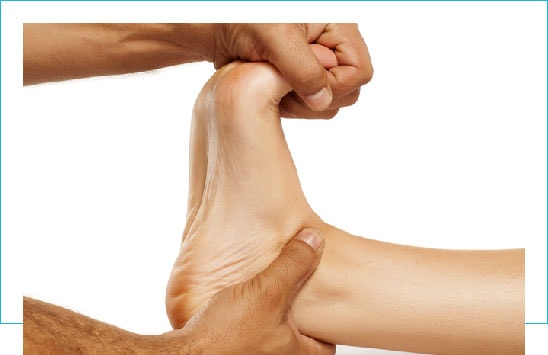 1
Stretching
Regular foot stretches are one of the best ways to deal with plantar fasciitis on a daily basis. They help improve blood circulation, thus reducing the swelling but they do more than that.
Making foot stretches a part of your daily routine will help strengthen your muscles while making your Achilles tendon more flexible, thus allowing your plantar fascia to stretch further without straining.
Stretching your calves will also help reduce the strain on your plantar fascia since they will be more supportive and flexible. This will also improve your walking posture.
You can do some simple exercises like rolling a tennis ball under your feet while sitting up straight, doing wall push-ups with your feet around 20 inches away from the wall or sitting and pulling on a belt wrapped around your foot.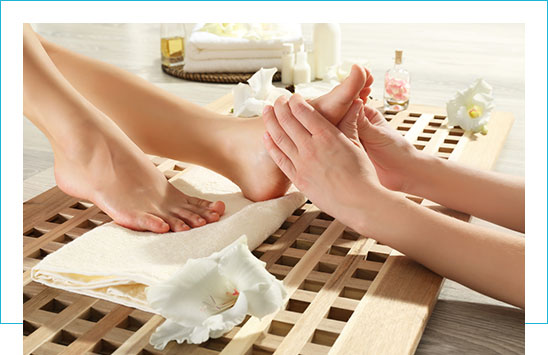 2
Massages
While massages can be beneficial for dealing with plantar fasciitis, you need to be extremely careful, or you might make the condition worse.
Massaging your own foot, using a massage machine or being massaged by someone who's not properly trained is a huge risk, so avoid it.
Try and get help from a trained masseuse. Explain the problems you're having in detail, and they should know what to do.
However, if the massage isn't helping or you feel that it's making the situation worse, stop it as soon as possible.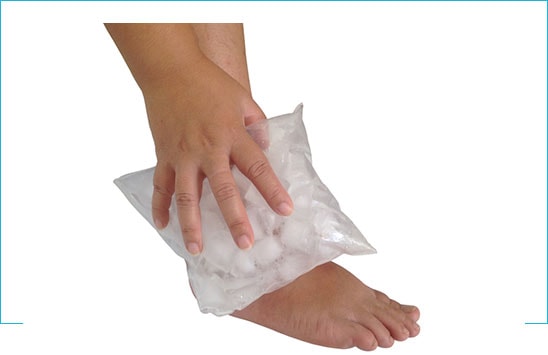 3
Icing
If you're need of immediate relief, this is one of the best ways to get it. Applying an ice pack, or a pack of frozen fruit if you have nothing else, to the bottom of the foot can help with the pain and reduce the swelling.
Another beneficial technique is rolling a water bottle filled with frozen water over the bottom of your foot.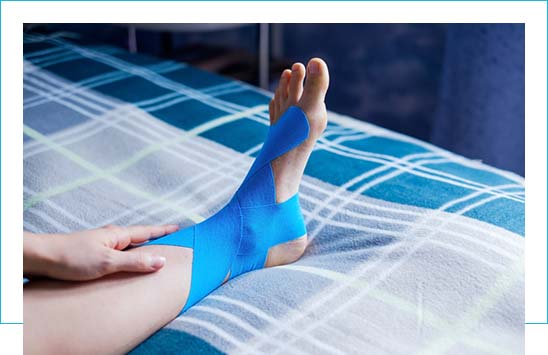 4
Using therapeutic tape
Therapeutic tape has been known to help with inflammations, and plantar fasciitis is no exception.
With that said, just slapping the tape onto your foot won't do you much good. You should look into help from a professional who can use proper taping techniques which can be more helpful than just applying the tape yourself.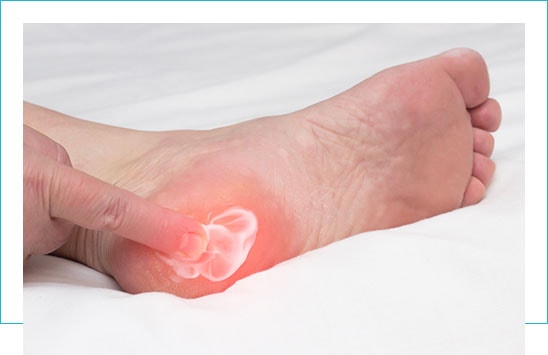 5
Medication
Pain relief medicine based on ibuprofen or naproxen sodium can help alleviate your pain while reducing the inflammation at the same time. However, they won't cure the condition – only lessen the symptoms.
Anti-inflammatory creams that don't contain steroids should also do a decent job of helping you deal with the symptoms.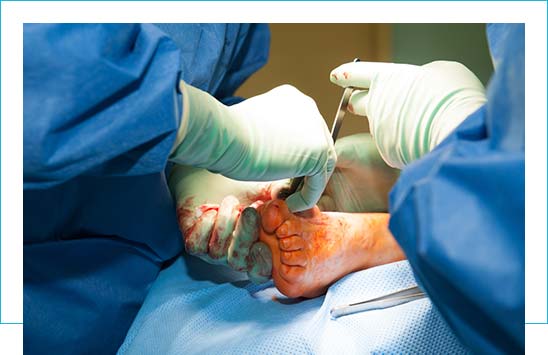 6
Surgery
In case all else fails and the problem persists, you might need to undergo corrective surgery. This is not so common, but sometimes it's the best solution.
Consult with your doctor if you feel that nothing else is helping alleviate your plantar fasciitis and they might refer you to a surgeon if they feel it's necessary.
However, surgery is usually only considered after at least 12 months of non-surgical treatment.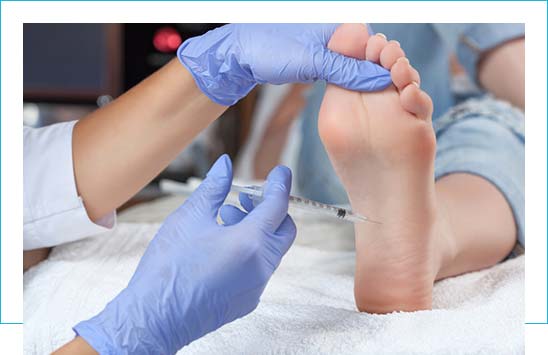 7
Injections
When most conventional therapy fails to show results, your doctor might give you a prescription for one of a few different treatments which involve injections of different substances.
Cortisone injections are the most common – it's a type of steroid. The aim of the treatment is to reduce the inflammation and pain. However, it's a risky treatment since it can lead to the degeneration of tissue in the foot and weakening of the plantar fascia, putting you at more long term risk.
There are a few other options, like stem cell injections and platelet-rich plasma injections, but they aren't proven to be as effective as steroid injections. On the other hand, they don't have next to no harmful side effects, so they might be a good option to try.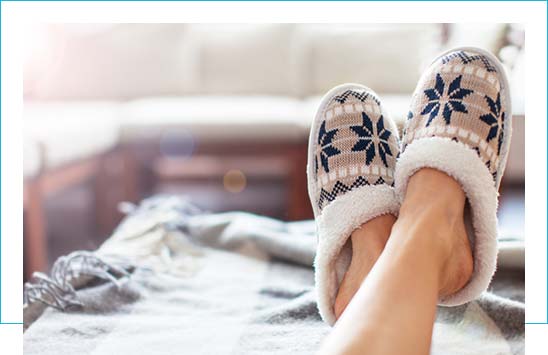 8
Resting
If you're highly active and you encounter a bout of plantar fasciitis, a period of rest of about a week or two should help curb it. Of course, you should combine this period of rest with other treatments for the best result, including stretching.
After this period of rest, start out slow when returning to your regular physical activities – don't just jump into them like you never left. That could cause the plantar fasciitis to return worse than ever. Ease into your previous routine over a period of a few weeks.
Plantar Fasciitis Shoes FAQ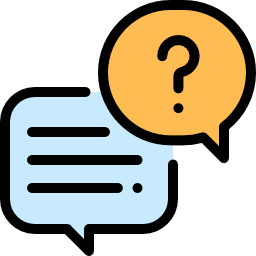 My Verdict: These are the Best Shoes for Plantar Fasciitis
So, that's about it for today! There's only one thing left – I need to give you my pick of the best shoes for plantar fasciitis.
I can't say that I've struggled too much to pick the winner since the Orthofeet Men's Highline High Top Boots fit me the best. The insoles they come with are just amazing and they can be used for many different situations.
What did you think? Do you agree? Pop into the comments and tell me all about that.