If you're looking to buy a mattress you might be overwhelmed by the choice on offer and choosing the right size can be difficult. Luckily, one mattress size is more versatile than most, and that's the twin size mattress.
One of these mattresses can fit most bed frames, can fit into most rooms and most people can fit on one. They're the ideal size to get. Look at some of the best twin mattresses on the market with me today and see if one of them is exactly the thing you need.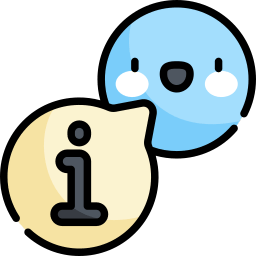 What's the Exact Size of a Twin Mattress and Should I Get One?
A twin mattress (sometimes also called a 'single,' 'double' or a 'bunk') is usually around 39 by 74 inches, give or take an inch depending on the manufacturer. The main variant of the Twin mattress that you can find is the Twin XL, which is usually around 39 by 80 inches and intended for taller individuals.
However, that's just the US size and sizes in other regions can vary quite a bit. In Europe, the standard twin size is 35 by 79 inches, while in the UK it's 35 by 75, so watch out when you're buying an imported twin mattress.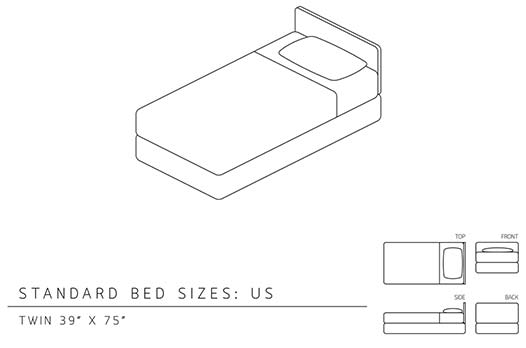 In Japan, a standard twin is 38 by 77 inches which also applies to futons so keep that in mind if you intend to buy one. What size twin mattress for adults should be is different than the ideal size for kids and kids twin mattresses are available as well, usually around 35 by 65 inches or so.
But who is this size best for?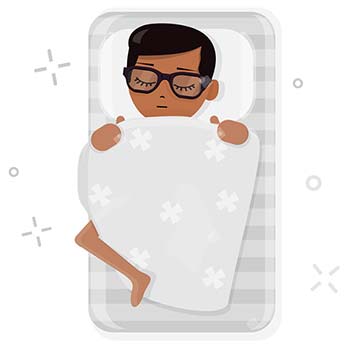 Well, almost anyone to be frank. If you're living alone and you need a mattress that you can fit on and won't cost you a lot, a twin mattress is a great choice. In case you need a mattress for a guest room a twin mattress is always a good choice, and if you want to accommodate more guests, two twin mattresses are ideal.
What if you're planning to buy a king mattress for your bedroom, but it costs too much? Well, just buy two twins and put them together – it will cost less, and it gives you more options down the line.
They're also a great fit for bunk beds or your children's bedroom and so on.
Who Shouldn't Get a Twin Mattress?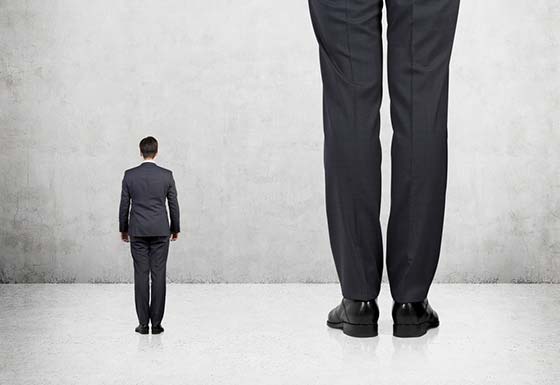 There are some people that shouldn't get a twin mattress since it will be a bad choice. For example, taller people, since twin mattresses are made for average-sized people. Getting a Twin XL will be a better choice for you.
If you need a lot of room when you're sleeping, whether due to your sleeping position or due to a condition you have like restless leg syndrome, a twin mattress won't give you enough space to stretch.
You might also want to get something else if you need a thicker mattress since twin mattresses tend to be on the thinner side most of the time.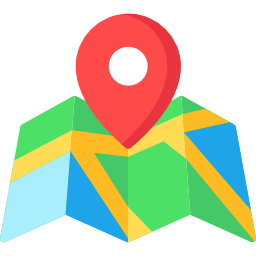 How to Buy a Twin Mattress Near Me?
If you're looking to buy a twin mattress and you want to get it soon, or you want to test it out for yourself, what can you do? Well, you can look for a shop near you which sells them and these days that's easier to do than ever.
With just a quick search, you can find exactly what you need. Using search terms like 'buy a twin mattress near me' or 'twin mattress shops near me' will give you plenty of results.
Or, you can just take a look at this map I made to help you out with that!
On this map, you can see all of the shops in your area and click on each one to get additional info – the exact address, business hours, contact info, website, reviews and so on.
However, how do you distinguish a good shop from a bad one and pick the right one for you? Well, keep reading, and you'll find out.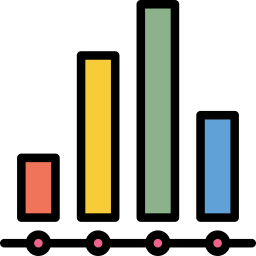 How to Find a Good Mattress Shop
Finding a good mattress shop is a less straightforward process than it might seem at first. There are a lot of things you need to consider, and you should do some of them before you even get to the shop.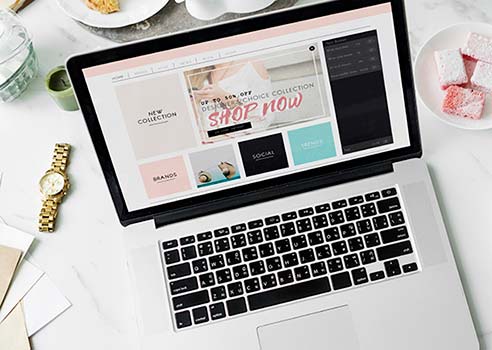 The first thing to do when you see a shop that seems good is to go to their website and see what you can find there. If they don't have a website – well, that's not a good sign, unless it's a mom-and-pop shop which can't afford one.
Larger shops should definitely have a website, but it's not enough to just have one – it needs to be good. Once you get onto the website, it should give you all the info you need and be as transparent as possible.
You should be able to easily find things like contact info, a list of products and services as well as their prices, current discounts, pricing models, warranties, shop locations, etc. All of this info should hold up once you get to the shop as well – if you see that prices are different than on the website, for example, it's a sign that you probably shouldn't be shopping there.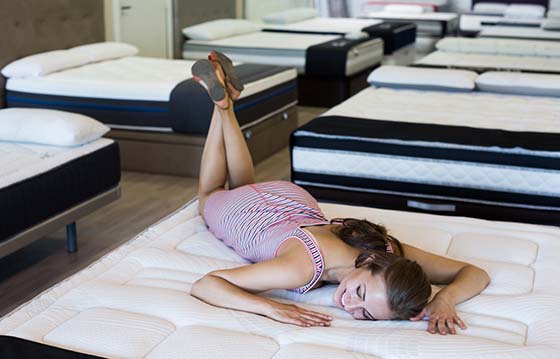 Buying a mattress sight unseen is risky, and the best way to judge if a mattress is right for you is to lie down on it and see how it feels.
Better shops will have at least one test model for most of their best-selling mattresses, and you'll be able to test it out right there at the shop. Try and lie down in your favorite position; maybe even give it a few minutes and see how it feels.
Even better than testing the mattress in the shop is testing the mattress at home, over a longer period of time. Some shops and manufacturers will let you do that by allowing you to return the mattress and get all your money back within a certain timeframe.
However, it's not likely that every shop will offer you such options but the ones that do are certainly better, and you should try to find one that does.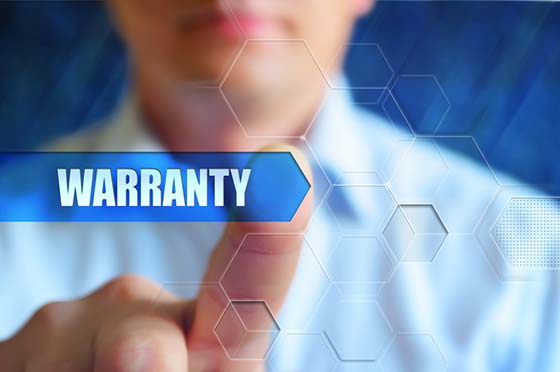 The warranties a shop can offer vary wildly. Some shops offer no warranties on their mattresses at all – which you should avoid – while others offer warranties lasting for decades.
Of course, the length of the warranty is not the only important thing. What use is a 50-year warranty if its terms are so strict that almost no one can claim it? Always read the fine print and figure out exactly what the warranty entails.
The best warranties will cover most manufacturing defects, damage during transportation, damage within the first few weeks or months of use and so on.
A shop should allow you to return your mattress within a certain time of purchase and get your money back if you received a defective product. The best ones might even give you a bit of a freebie to atone for their mistake.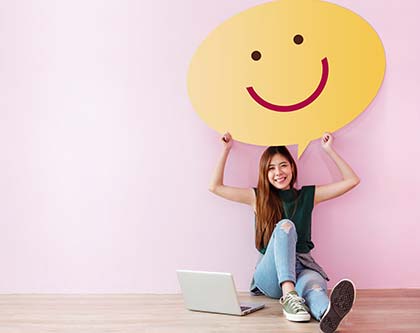 One of the most important things about a shop is the way they treat their customers, and it's always important to take a look at what those customers have to say about it. One of the places where you can see customer reviews is on the map itself, which offers an average score linked to Google reviews and individual reviews as well.
Looking at the average score can give you a decent idea of how good a shop is – if the score is 4 stars or more, it's probably good. However, that goes only for shops that have a lot of reviews, and it should never be your only guideline. You should also take a look at the individual reviews and see what customers have to say.
Some complaints will be valid while others won't, some reviews might be fake, you might disagree with most reviewers and so on. Take a look at reviews across the board – someone's minor gripe in a 4-star review might be a deal breaker for you and vice-versa. Try to take a look at reviews on other sites as well. You can never have too much info.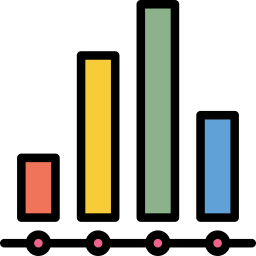 The Best Twin Mattresses on the Market – Compared
If you're looking for a short summary which will give you a good idea about how these mattresses perform, this comparison chart is for you. However, if you have more time, be sure to read my detailed reviews of the best twin mattresses down below.
PRODUCT
TYPE
MATERIALS
THICKNESS
WEIGHT
Home Life Pillow Top Harmony Sleep 8-Inch Pocket Spring Luxury Mattress

(The Best Twin Hybrid Mattress)

Hybrid
Cotton, steel, green foam, polyester
8 inches
30 pounds
Zinus 8 Inch Hybrid Green Tea Foam and Spring Mattress

(The Best Twin Mattress Under 200 Dollars)

Hybrid
Steel, cotton, fiber quilt, green foam
8 inches
42.9 pounds
Dreamfoam Bedding Unwind 9.5" Premium Contouring Comfort Foam and Innerspring Hybrid Mattress
Hybrid
Steel, memory foam, cotton
9.5 inches
38 pounds
Comfort & Relax Memory Foam Mattress
Foam
Gel foam, polyurethane foam, bamboo fabric
8 inches
22.2 pounds
Inofia Twin Mattress, Bed in a Box

(The Best Twin Mattress in a Box)

Hybrid
Steel, polyurethane foam, polyester
11.4 inches
50.4 pounds
Oliver Smith - Organic Cotton - 10 Inch

(The Best Twin Mattress for Kids)

Hybrid
Steel, cotton, cooling foam
10 inches
30 pounds
Zinus M-FMS-600N 6 Inch Memory Foam Mattress

(The Best Twin Mattress for Toddlers)

Foam
Memory Foam, Bio foam
6 inches
16.36 pounds
Le Confort 8 Inch Twin Size Mattress

(The Best Twin Mattress for Side Sleepers)

Hybrid
Steel, cotton, memory foam
8 inches
50. 6 pounds
Olee Sleep 10 in Milk way Tight Top Spring Mattress Twin 10SM01T
Hybrid
Steel, cotton, gel foam, memory foam
10 inches
54 pounds
Zinus Extra Firm iCoil 12 Inch Support Plus Mattress

(Editor's Choice)

Hybrid
Steel, polyurethane foam, memory foam
12 inches
55.4 pounds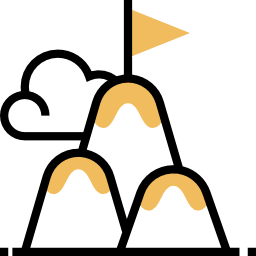 The Top 10 Twin Mattresses to Buy in 2021
Now it's time to examine these mattresses in detail, on our review roundup of best twin mattresses on the market in 2021. Check them out and get educated so you can make the best decision when it comes to product selection.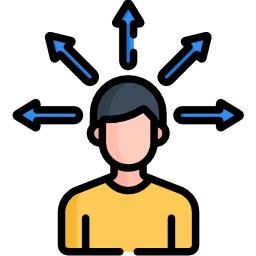 The Most Important Things to Consider When Buying a Twin Mattress
When you're buying a twin mattress, you need to consider a lot of the same things that you would when buying a mattress in general, but there are a few specific things to consider as well. Here's what you need to think about.
1The Type of Mattress
There are many different types of mattresses out there and here are some of the most popular ones right now:
Innerspring

This is the most traditional choice, and it's still one of the most supportive and breathable types. However, it might be a bit uncomfortable and heavy.

Foam

Probably the most popular type of mattress these days. They're versatile and provide you with a contouring effect that helps a lot if you have back problems, but they can be a bit too hot and not supportive enough.

Hybrid

These mattresses try to combine the best of foam and hybrid mattresses and use individually wrapped coils between layers of foam. They are generally quite supportive and breathable while still retaining the contouring effect, but they can be expensive.

Not just a gimmick anymore, these mattresses can be quite useful, extremely portable and allow you to customize their firmness and level of support. They don't cost too much either but are still prone to punctures.

Water

In the pas, they used to be a novelty item, but these days they're a great therapeutic option. They are still prone to puncturing but they provide a type of support different than most, and they're great for your sore muscles.
2The Materials Use to Make It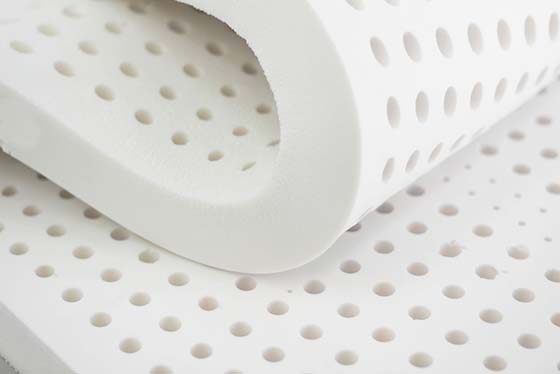 It's important to consider the materials used to make the mattress when you're buying it, not just its type. Foam mattresses using different types of foam can have wildly different properties, for example. Gel foam mattresses will be more breathable than ones made from memory foam, while latex foam mattresses will offer more bounce than most others.
The materials used for the casing are also important since they can affect the comfort of the mattress. A pillow top casing can greatly improve the comfort factor of almost any mattress.
You should also make sure that the materials are durable, that the stitching is well-done and so on. Take a look at every part of the mattress and consider the materials used to make it.
3Its Level of Firmness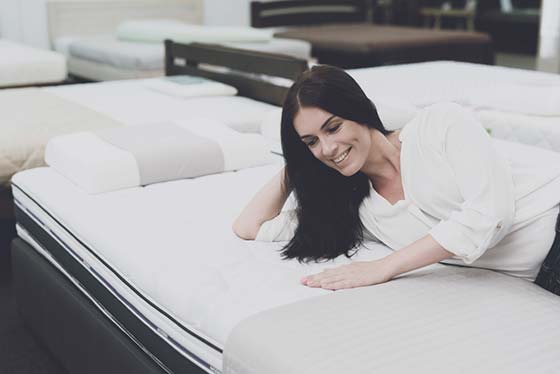 This is one thing that can make or break a mattress for any person depending on what you like and need. If you have back problems or other problems with pain while sleeping, you'll need a mattress that is firm enough to support you properly.
However, if you get something that's too firm it will just be uncomfortable and cause you further problems, so you need to strike a careful balance.
Since there's no standardized firmness scale, marketing terms like 'medium-firm' or 'medium-soft' aren't a good guideline. Try to test out the mattress in a shop or get a mattress with a trial in order to properly judge if the firmness is right for you.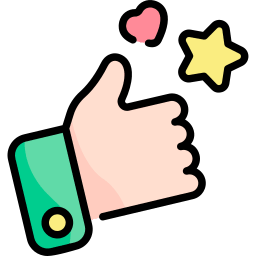 The Benefits of a Twin Mattress
Twin mattresses are often maligned as too cheap or too small, but they offer some unique benefits of their own, which is why they're popular. Here are just a few of the most important ones.
The foremost benefit of a twin mattress is its size, which is why they're often used in college dorms and similar places – they help save space, yet they still provide enough space for at least one person to sleep comfortably.
They can also fit into most rooms, which is why they're so popular. It's the perfect mix of just enough room to sleep but not too much, so it doesn't take up too much space.
Twin mattresses are among the most cost-effective mattresses on the market. You can find one at an incredibly low price and even among the lower priced one you'll be able to find a few good ones. You can also find accessories for them, like bed sheets, mattress protectors, mattress toppers and more at relatively low prices as well.
Due to their size, twin mattresses are quite versatile. As you might know, two twin beds put together make a kin, and you can definitely use them that way. In general, buying two twin beds for a guest room is a good idea since it will allow you to put them together into a king or use them separately and it will cost less.
They are also great for putting into bunk beds and so on. You also have the most options when it comes to accessories and bed frames since the size is so popular and twin mattresses come in almost any variety you can think of.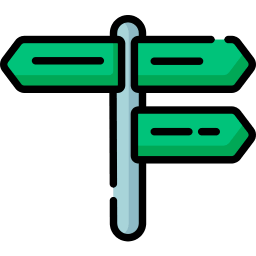 How to Pick the Right Mattress for Your Kid – A Short Guide
Picking a mattress for a kid can be a bit different than picking the right mattress for an adult. While I can't offer a full child mattress buying guide here, I can offer you a few quick tips and tricks that will help you along the way.
1Memory Foam for Kids – the Pros and Cons
It's up to you to choose whether memory foam is a good choice for your kid, but there are a few pros and cons to choosing a memory foam mattress for a child.
Pros

Less bouncing on the mattress
More comfortable
Easier to find a flippable mattress
Lots of different options available
Cons

Liquids damage it more
It's less supportive which could impact the child's spine development
Poor edge support
And there you have it – consider everything and make your choice based on that.
2Get a Flippable Mattress
Children are dirt magnets in general, but they also tend to have more 'accidents' during sleep than most adults do. For this reason, you should get a flippable mattress and get a mattress protector as well. This way, you'll be able to take better care of any accidents that might happen and keep the mattress in good shape for a few years at least.
3Think About the Age of the Child
This is the first important thing to consider. When you're thinking about buying a mattress for adults, you don't consider their age much. However, buying a mattress for a 6-year-old is much different than buying one for a 10-year-old.
For younger children that are rowdier, you'll need more durable mattresses. You'll also need a mattress with better edge support, so they don't fall off, and you'll want one that they won't sink into since it will damage their spine and might even cause them to start suffocating.
You'll also need to get a thinner mattress or at least a low-profile bed frame so they can easily climb onto the bed and so they don't hurt themselves if they happen to fall off it. For slightly older children nearing puberty, you'll probably want to buy an adult-sized twin mattress since they'll start to grow and it should fit them for the foreseeable future.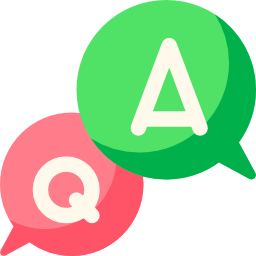 Mattress FAQ
The Final Word on Twin Mattresses
There you have it, people, that's about all I can say on the topic of twin mattresses! I sincerely hope I managed to help you at least a little bit and that you found what you were looking for. To close this out, I'll give you my pick for the best twin mattress on the market right now.
For me, that would have to be the Zinus Extra Firm iCoil 12 Inch Support Plus Mattress because it excels in almost every category. It offers comfort, breathability, support and more. It's the ideal twin mattress as far as I'm concerned.
In case that doesn't quite do it for you, the Oliver Smith – Organic Cotton – 10 Inch us also a good choice. It's great for kids, but its level of support, firmness, and comfort along with its thickness make it great for adults too.
For those of you on a budget, don't worry, I haven't forgotten you. If you want the best affordable twin mattress that performs well, get the Dreamfoam Bedding Unwind 9.5″ Premium Contouring Comfort Foam and Innerspring Hybrid Mattress, which is simply amazing for the price.
And that's about it folks! I hope you enjoyed reading and that I managed to help you out a bit. Until next time, sleep well!