King-size mattresses are among the largest out there, and they're the go-to size when you want to get a bed for the whole family. However, it's not always ideal, and it can be a bit too snug for taller people in particular. So, what can you do if you need just a little more length but don't want to get something overly large, like a grand king or an emperor?
Well, that's what the California king size mattress is there for. It offers just a bit more length while having roughly the same cost as a king mattress. It's the ideal solution, and today I'm going to take a look at the best California king mattresses out there – come and check them out along with me.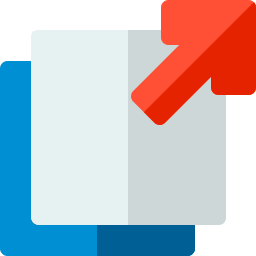 How Large is a California King Mattress and Should I Buy One?
The standard size of a California king mattress in the US is around 72 by 84 inches, give or take an inch based on the manufacturer and whether the mattress expands fully. This makes it 4 inches narrower and 4 inches longer than a standard king mattress, and the surface ends up being slightly smaller than a king – 6048 square inches as opposed to the 6080 square inches of the king.
There are no significant differences in most regions either, especially since most, like Europe and South America, don't have a California king size mattress. If you find yourself in New Zeeland, though, be aware that their California king is 80 by 80 inches, while the Japanese variant is 76 by 81 inches.
1California King vs. King
If you're still unsure about buying a California king over a king mattress, here's how they stack up against each other – take a look and make your pick. As mentioned, the sizes are roughly equivalent, with the king being 4 inches wider and 4 inches shorter and a bit larger in total surface size – 6080 square inches versus the 6048 of the cal king.
The price of the two is roughly equivalent, but California king mattresses are usually a bit more expensive, so the king wins out in that regard. Accessories are easier to find for king mattresses, and there are more variants of king mattresses on the market.
However, you're more likely to find air or water beds in California king-size, which is a plus if that's what you're interested. California king mattresses are also easier to fit in small rooms due to their less awkward shape. That's the short version, and you can read more here if you want a bit more info on the matter of king vs. California king.
2The Downsides of a California King Mattress
So far, I've been mostly singing the praises of California king mattresses, but there are some bad things about them that you should be aware of if you want to make an informed purchase.
For starters, finding a bed frame or a box spring that can comfortably fit a California king mattress is harder than finding one for a king or queen mattress. You will find some for sure, but your choices will be more limited. It will also be more difficult to find sheets which will fit, and sheets made for a king mattress won't be useful.
Another downside is the cost – yes, it's not that much higher than the cost of a king mattress, but it is a bit steeper. The cost of accessories, like bedding, is also higher for the Cal king and you'll have less choice than with a king.
The lack of width is also a downside since you won't have as much space to move around and it's easier to wake up your partner when you get up. If you toss and turn a lot, the cal king is not ideal, even if you're sleeping alone.
3When Should You Get a California King Mattress?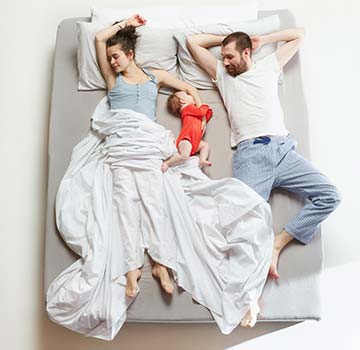 So, who is the California king mattress for? Who should buy one? Well, tall people primarily. If you lie down on a king mattress and your feet are dangling off the foot of the bed, then a cal king is probably the right choice for you.
If you need additional space for a pet to sleep at your feet, a cal king is also a good solution. You might also find that its size fits better in a certain room than a king would. If you're short on space and those four inches of difference would allow you to fit it into a room where it otherwise couldn't, get it.
However, if you do choose to get a California king mattress for yourself, you should also be aware of their bad aspects, which I'm going to talk about next.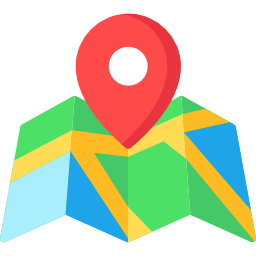 How to Buy a California King Mattress Near Me?
If you're looking to get a California king mattress as soon as possible, you might want to find a shop close to you that sells some. But, how do you find a California king mattress shop?
Well, these days it's easy – just search for something fairly general, like "buy a California king mattress near me" or "California king mattress shops near me" or even a search for "California king mattress" along with the name of your neighborhood.Or, you can just check it out on this handy map I made for you:
You'll find all the shops that sell California king mattresses in your general area marked on this map. You can click on each one to get the general info about it, user reviews and a link to their website if they have one, and more. Now the only question that remains is – how to find a good shop?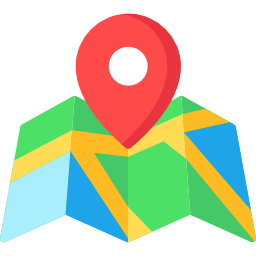 How to Find a Good Mattress Shop
That's the question of the day – and it's fairly easy to do if you know the right steps. I'll tell you a little bit more about it right now, so stick with me.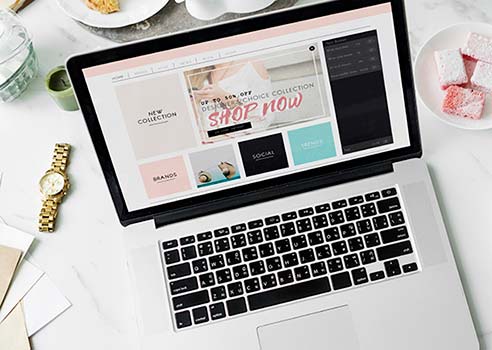 The first thing to check out about a shop is – does it have its own website? If it's a larger shop and it doesn't that should be a warning sign – it means they are deliberately hiding info or they just don't care and are behind the times.
For smaller shops, it's fine to lack a website, and it can still be good – they just might not have the resources.
Just having a website is not good enough to get a pass; the website needs to be good. It should contain all the relevant contact info, shop locations, working hours, product info, info on the warranties, current discounts, payment options, and so on.
This info should also be up-to-date – if the prices don't match up to those you see when you enter the shop, you should get out of there.
You should be able to find this info on the website, but you should still ask when you enter the shop, just in case. A mattress shop that doesn't allow you to test their products is most likely selling relatively bad merchandise.
Even smaller shops should have a test model or two for their most popular sellers, while larger shops should have a test model for each product they have on sale.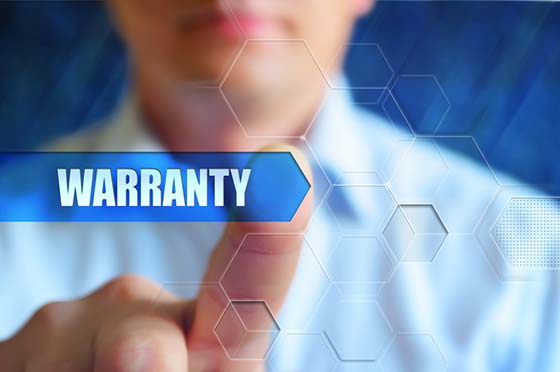 The price isn't the only thing you should look out for when you're choosing a shop – you should also see what type of warranty the shop offers. At the least, a shop should allow you to return a defective product and get your money back.
However, good shops should let you have a trial period with your mattress during which you can return it, no questions asked. They should also offer an extended warranty that lasts for years.
Be sure to check the exact conditions of the warranties, though – don't just go in blind. Sometimes, companies will offer long warranties, but they might have extremely specific conditions for them which means that you won't be able to claim it in most cases. Always read the small print.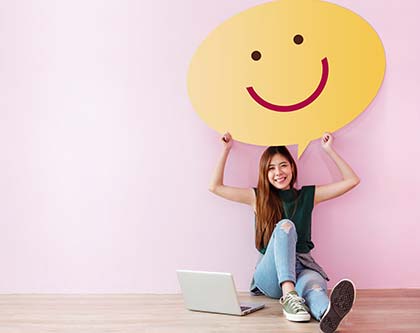 This is the final test that a shop should pass – the customer satisfaction test – and everything else is for naught if this goes badly. Yes, all the previous categories are important, but this is the clincher.
On Google, you can see the general reviews for the shop from customers who visited it and the score they gave it, as well as the average score. If it's below 4 stars, the shop is probably not worth visiting.
However, that's only true if there are hundreds of reviews – if there are only a few, you should read them thoroughly and check the details. You should do that anyway, though. That way you'll have a better idea of what's potentially bad about the shop. You'll also be able to tell if the bad reviews are just made by someone with a grudge, or if the good reviews are fake.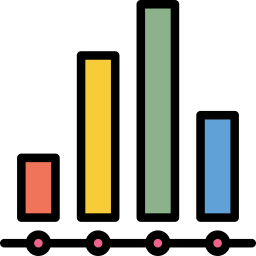 A Comparison of the Best California King Mattresses on the Market
If you're looking to quickly gauge which of these is the best California king mattress available, this quick and easy comparison chart should be able to help you out. But if you've got the time, be sure to read my detailed California king mattress reviews down below.
PRODUCT
TYPE
MATERIALS
THICKNESS
WEIGHT
Linenspa 8 Inch Memory Foam and Innerspring Hybrid Mattress

(The Best Budget California King Mattress)

Foam
Knitted fabric, memory foam
8 inches
67 pounds
Tuft & Needle Cal King Mattress
Foam
Adaptive foam
10 inches
73 pounds
King Koil California King Luxury Raised Air Mattress
Air
Quilt, plastic
20 inches
29.2 pounds
Best Price Mattress 12-Inch Memory Foam Mattress
Foam
Memory foam, high-density foam
12 inches
14.77 pounds
Casper Sleep California King Bed in a Box Mattress
Foam
Memory foam, open-cell foam
10 inches
LINENSPA 5 Inch Gel Memory Foam Mattress
Foam
Gel-infused memory foam
5 inches
41 pounds
California King 10 Inch Thick, 4 Pound Density Visco Elastic Memory Foam Mattress

(Best California King Mattress for Side Sleepers)

Foam
Visco-elastic memory foam, gel foam
10 inches
N/A
DynastyMattress 13" Gel Memory Foam Mattress

(Editor's Pick)

Foam
Gel memory foam
13 inches
70 pounds
Swiss Ortho Sleep, 12-Inch Mattres

(The Best Orthopedic California King Foam Mattress)

Hybrid
Bamboo cover, memory foam, cotton, metal springs
12 inches
50 pounds
6-inch Visco Elastic Memory Foam Mattress
Foam
Visco-elastic foam
6 inches
N/A
Supremus GrandBreeze Mattress 12-Inch Gel Memory Foam
Foam
Gel foam, airflow foam, polyurethane foam
12 inches
99 pounds
Memory Foam Solutions 12-inch Thick Visco Elastic Memory Foam Mattress
Foam
Visco-elastic foam, gel foam
12 inches
N/A
GhostBed Mattress Cal King 11 Inch Cooling Gel Memory Foam
Foam
Latex foam, gel foam, plush
11 inches
95 pounds
AmericanMade DreamDNA 12 Inch Thick Mattress
Foam
Gel-infused visco-elastic memory foam, polyester
12 inches
N/A
Sleep Innovations Shea 10-inch Memory Foam Mattress

(The Best US-made California King Foam Mattress)

Foam
Memory foam, dense support foam
10 inches
144 pounds
CoutureSleep 8 1/2 Inch Summer Gel Memory Foam Mattress
Foam
Memory foam, polyester
8.5 inches
N/A
Serta Perfect Sleeper Elite Plush Super Pillow Top 800 Innerspring Mattress
Hybrid
Gel foam, serta comfort foam, cotton, steel springs
12.75 inches
88 pounds
Serta Killner Gel Memory Foam Mattress
Foam
Gel foam, memory foam, serta comfort foam, cotton
10 inches
67 pounds
Serta iCOMFORT BLUE 500
Foam
Memory foam, gel foam, serta comfort foam, plush fabric
11.25 inches
83 pounds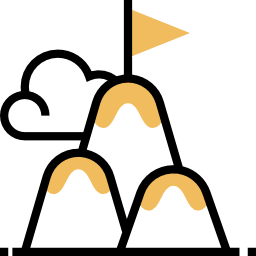 Top 19 California King Mattresses of 2021
This section is reserved for the detailed reviews of top California King mattresses on the market in 2019. I've made the extra effort on each one of those to help you make the best possible decision for yourself, and select the mattress that will improve your sleep for the years to come.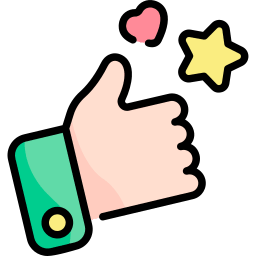 The Benefits of a California King Mattress
California king mattresses might seem similar to king mattresses but they have a few unique benefits of their own to bring to the table, and I'll list them all here, so keep reading!
If you're a taller person, you'll greatly appreciate the amount of foot space offered by the California king. You'll also appreciate it if you have large feet or you like to sleep a bit lower on the mattress.
It's also ideal if a pet is sleeping with you – this additional space near the footrest allows them to comfortably spread out near your feet instead of trying to cram in with you and bothering you while you're trying to sleep.
Yes, the California king mattress is slightly smaller than the king mattress, but it's also got a less awkward shape, especially when you're trying to fit a bed into a narrow space.
The more elongated shape of the cal king is easier to fit into smaller rooms, and it's less likely to block doors and entranceways since it's not so wide. It will save more space than you might think, especially in the places where you need it the most.
When you've got a larger mattress, you'll probably sleep better since you'll have more space and you'll be able to take any position you want. With a California king mattress, you'll sleep much better if you struggle a lot with your feet or have something like restless leg syndrome.
The additional space will make it all much easier on you and provide you with some much-needed pain relief. No more hitting the wooden footrest with your feet in the middle of the night!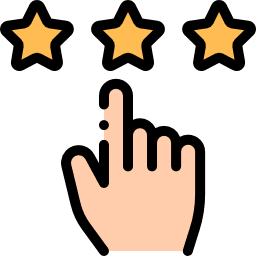 The First 4 Things You Need to Consider When Buying a California King
When you're buying a California king mattress, you need to consider some different things than with other mattress sizes, but other things are just like buying any other mattress. Anyway, without further ado, here's what you need to consider.
1The Type of Mattress
The first thing to consider when you're buying a mattress is which type you want to buy since that will impact almost everything about it and especially the pain relief it provides.
There are many different mattress types out there, probably too many to count – so I'll just tell you about some of the most popular types out there and who they're good for.
Foam

One of the most popular types of mattresses today, they used to have some major problems with providing support and being hot. However, these days they can provide you with almost anything you want and be as cool and supportive as other types of mattresses.

Innerspring

Using metal springs for support, usually connected to a metal frame, these mattresses are the traditional choice. They provide some of the best support around, though they are sometimes lambasted as being too uncomfortable and rigid.

Hybrid

Trying to combine the best parts of foam and innerspring mattresses, hybrids often use coils which are independently encased and situated between layers of memory foam. This allows them to provide both the comfortable contouring effect of a foam mattress with the support of an innerspring, but they are expensive.

These mattresses were always thought off as gimmicky and next to useless, but these days they're anything but that. Portable, easy to adjust to your liking and not that expensive, they're quickly gaining in popularity.

Water

A staple of frat houses back in the day, these mattresses have come a long way from the wavy, bouncy-house, puncture-hazards they used to be. Today they're versatile, adaptable and great for therapeutic purposes, but they are costly.
2The Materials Used to Make It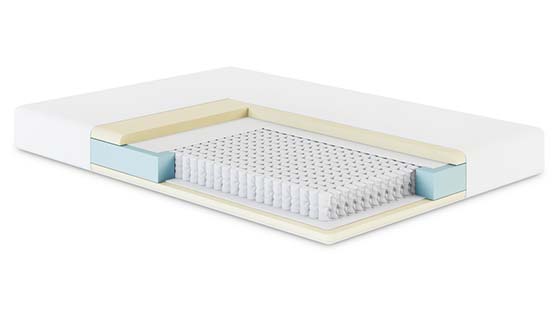 Even mattresses within the same type can be made of wildly different materials, which can affect their properties greatly.
For example, getting a foam mattress which uses latex foam will give you a bouncier and more durable bed, but it won't conform to your body that much. On the other hand, the gel-infused foam will not be as bouncy, but it will be cooler.
If we're talking about innerspring mattresses, the metal used for the springs is also important – stainless or tempered steel is great, and you should generally avoid mattresses using aluminum springs since they're not as durable.
The material used for the casing can also impact the performance of a mattress more than you might think. A plush California king mattress will feel more comfortable, especially in the case of innerspring mattresses.
On the other hand, a thin or badly stitched casing will end up making you replace your mattress much sooner than you wanted. Take a good look at every part of the mattress and consider the materials used to make it with care.
3The Firmness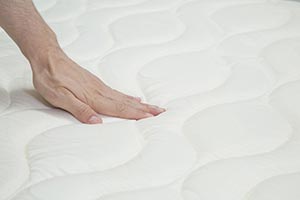 The firmness of a mattress can make your sleep experience or break it, and different people have wildly different preferences when it comes to that.
If there was an objective scale for determining firmness, everything would be easy, but it's not that simple. You mostly have to rely on manufacturer estimates and their 1-to-10 firmness scales or labels like "medium-soft" and so on.
The best way to see if a mattress is firm or soft enough for you is to test it out at the shop, which will give you an idea of what that particular manufacturer labels as firm or soft.
Firmness is also important in relation to the sleeping position you prefer. Generally speaking, firmer mattresses will be better for those with back problems and people sleeping on their back in general. Softer mattresses will be good for those who experience neck pain and for side sleepers or stomach sleepers.
4The Size and the Weight
Why do I mention to check the size when you're buying a California king? Well, that's because a lot of manufacturers tend to call their mattresses California kings even though their size doesn't match up to that name. Always be sure to check what the exact dimensions of a mattress are.
You should also be mindful of the weight, especially if you're not paying for a white glove delivery service and want to install it on your own. Lugging something that weighs 150 pounds up 5 flights of stairs is not a good feeling.
The weight is also important if you intend to move and bring the mattress with you or if you just want to flip it over regularly or take to a cleaner's sometimes.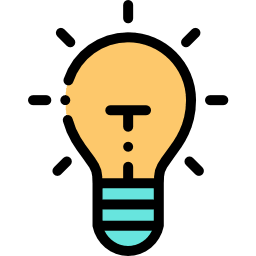 How to Stop Your Mattress from Sagging – Easy DIY Tips
Sooner or later, no matter how good your mattress is and no matter which type of mattress you have, it will start to sag. You'll notice it too – not just by the visible dent, but also by the pain in your back or neck and the lack of quality sleep. So, what can you do about it? Just get a new mattress?
Well, yes, that's one option, but not everyone has that luxury. Luckily, there are ways to extend the life of your mattress a little bit and get rid of the sagging, at least for a while. Here's how to deal with sagging, on your own, in your home, for different types of mattresses.
1Innerspring Mattresses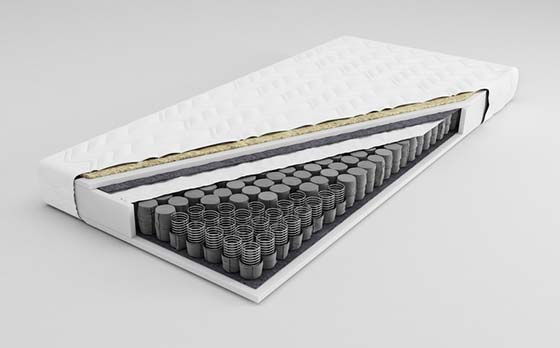 Be aware that this particular solution will only work for innerspring mattresses and some latex mattresses. It also won't work if the mattress is more than 14-inches thick.
First, measure the depth of the sagging area. This is important, so you don't add too much material and end up having a lump on your mattress. If the sag is over 3 inches in depth, you should get a new mattress instead of trying this method.
How to measure the sag depth? Place a wooden plank over the entire mattress, so it goes over the sagging area and the normal areas. Then, take a measuring stick and measure the distance from the deepest part of the sag to the plank.
Next, buy a sagging support material – you can get some easily on Amazon – and place it between the foundation of the mattress and the base of the bed, to temporarily fix the sage.
Make sure the material has a thickness roughly equal to the depth of the sag. That's about it – it should be able to fix your mattress, at least for the time being.
2Foam Mattress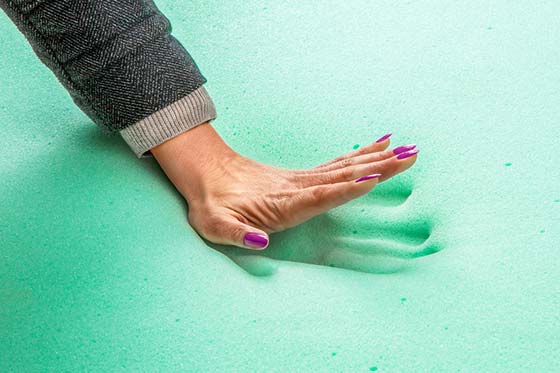 There are a few different fixes for sagging foam mattresses, but I'll give you one of the easiest and cheapest ones here.
First, measure the depth of the sag on your mattress and only try to fix it if it's around 2 inches or lower. Anything beyond that is not worth fixing since it probably means the support layer has deteriorated.
Find a pillow that you're not using, preferably a hard one, which is around the same thickness as the depth of the sag and a bit larger than its surface.
Gel foam pillows work the best for this purpose, and some mattresses do come with free gel foam pillows included, which can certainly be helpful down the line. Place that pillow under the mattress, and that should relieve the sagging area.
Alternatively, you could also place the pillow between the foam layers of your mattress, if possible. If your mattress has a support layer made of thicker foam, place the pillow over it and under the thinner comfort layers.
You can also do this with some of the mattress fixers sold online, but that will cost you a bit more than just using an old pillow.
3Other Solutions
There are a few more common solutions to the sagging problem, and they involve buying things like gel mattress toppers which can be placed on top of any mattress to even it out a bit.
You can also buy an air bladder to place under the mattress for additional support. They're great because their thickness can be adjusted to fit the sagging portion.
Some people also add wooden planks between the mattress and bed frame to even out sagging portions, but this can make the mattress feel uncomfortable.
The best way to deal with sagging is to prevent it for as long as possible – you can do this by regularly flipping and rotating your mattress. Do this at least once per month, and you should reduce the risk significantly.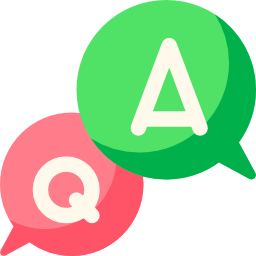 Mattress FAQ
California King Mattresses – The Final Word
We're at the endgame now, and I hope you managed to get as much out of this article as you could – and most of all, that you enjoyed reading it. I sure did enjoy writing it! There's only one thing left for me to give to you – and that's my pick for the best California king mattress on the market right now.
For me, that would definitely have to be the DynastyMattress 13" Gel Memory Foam Mattress – I just love the split design which makes it so incredibly versatile. It's also just a great mattress in most regards, which is why it's my top pick.
In case a split cal king doesn't appeal to you though, I would suggest you check out the Serta Killner Gel Memory Foam Mattress. It's a high-quality mattress that offers almost everything you might want, and even though it costs a lot, I think it's worth the price.
For those of you on a budget – don't worry, I got you in mind. The best budget California king mattress is, in my opinion, the Linenspa 8 Inch Memory Foam and Innerspring Hybrid Mattress. This hybrid costs barely anything, but it offers so much and at a fraction of the cost of most mattresses.
That's a wrap, folks! I hope to see you in the next one and, until then, sleep well!