If you're sleeping alone for the most part, but not always, it's difficult to pick the right mattress. A king size mattress is too large, and most of it will go unused. On the other hand, a single or a twin mattress will be too small when you have a special guest over.
So, what can you do? Which type of mattress should you get? Well, for situations like these and similar ones, a queen size mattress is the best option.
They're large enough to fit two people but smaller and cheaper than a king mattress while not being too large for one person to sleep on. It's just the right size. Take a trip with me today and find out everything there is to know about the best queen size mattresses on the market and decide if you want to get one for yourself.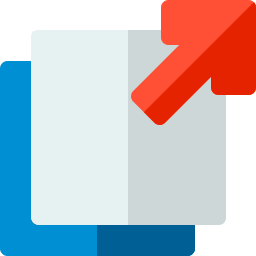 What's the Size of a Queen Mattress and Should I Get One?
Queen Mattresses come in many different sizes – which might be a surprise to hear since it's supposed to be just one size. However, there are differences between regions and manufacturers in what they call a "queen size mattress," and they can be small or incredibly huge. The standard queen size in the US is 60 by 80 inches, though you should always check the exact size to make sure the manufacturer is sticking to the ISPA standards. Depending on the country, though, there are other sizes as well.
What are the Other Queen Sizes?
There are a few other queen size variants in the US and even more abroad. I'll list them all here for your convenience, so you never get confused again.
California Queen

(58 by 82 inches)

This size is mostly used for waterbed inserts and little else, though you might find standard mattresses in this size from time to time.

Super/Expanded/Olympic Queen

(66 by 80 inches)

As you can see, there are a few different names for this size. It's essentially queen size, but wider, if you need a bit more space but don't want to upgrade to a king.

Japanese Queen

(61 by 77 inches)

If you're buying a mattress from Japan, especially a futon, you should be aware of their queen-size being slightly smaller than the American standard.
That's about it since the queen is not a size that's too popular and it doesn't even exist in Europe – their king size is more in line with the US queen size, and it's 63 by 79 inches. So, if you're looking to buy a queen-size mattress from Europe, just buy their king size.
When Do I Need a Queen Size Mattress?
A queen size mattress is a great fit for two people while not being as space-consuming as a king size mattress. It's the perfect in-between size for people who sleep alone some of the time, but not all the time.
For example, if your significant other often comes to sleep over, or if you're a single parent and your kid wants to sleep in your bed sometimes and so on.
It's also great if you need more space for yourself – either you toss and turn a lot, you sleep in the starfish position, or you have certain special needs that require more space.
For these purposes and more, queen size is a good fit.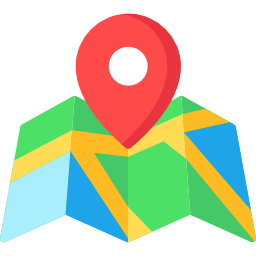 Where to Find a Queen-size Mattress Near Me?
When you order a mattress online, it might take a while before it arrives and it can get damaged in transport. More importantly, you can't even test it by lying on it and touching it with your hand – which is quite important.
Luckily, you can find a mattress shop near you which will allow you to test a mattress before you buy it and it can be in your home by the end of the day.
Before you would probably have to ask around in order to find a good shop, but these days it's much easier. All you need to do is run a Google search for "buy a queen size mattress near me" or "mattress shop near me," and you'll get what you want.
Or, you can just take a look at this handy map I made for you!
Here you'll find all the shops near you which sell queen size mattresses and more. You can click on each shop to get the basic info about it. But, how to find a good mattress shop near you?
That's a good question, and I'll give you a few things you need to keep in mind in order to ensure that you get your mattress at the best possible shop.
The first thing you should check out about a mattress shop is –do they have a website? Smaller shops that don't have a website might be fine, but if it's a larger shop and it has no online presence, that's already a bad sign.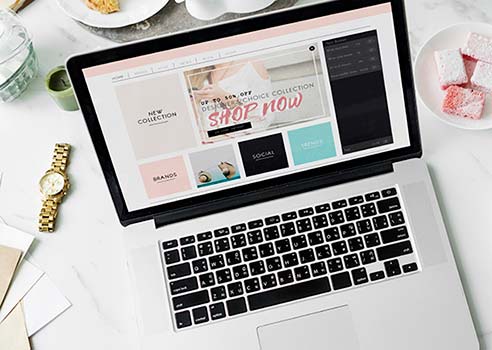 However, just having a website is not enough. The website needs to look professional and give you all the info you might need. This includes current prices, discounts, inventory, info on warranties and pricing models, contact info and so on.
Of course, it's important that this info matches up with what's at the shop. If one price is listed on the website and there's a different price tag when you walk into the shop itself, you should probably just walk straight out of it.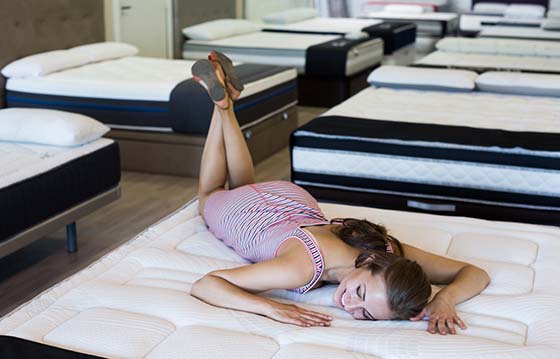 This is crucial since there's little to no point in buying a mattress in a physical shop if you can't test it out on the spot.
If a store allows you to test their mattresses, it shows the confidence they have in their product, and it will make your shopping experience much better.
However, make sure that they don't sell the mattresses they have out for testing purposes. You don't want to sleep on a mattress that's been used that way by hundreds of people.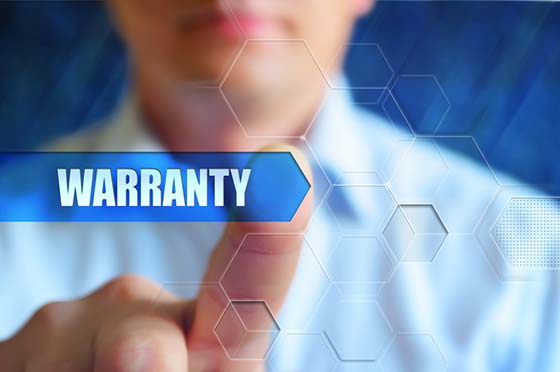 It's always important to consider this with any product, but it's more important with expensive ones – like mattresses.
Good shops will allow you to return the mattress within a certain time if you didn't like it or found faults with it. Better shops will allow for more than that and might even replace a defective mattress or give you your money back.
Always check the exact terms of a warranty – they can be deceptive. For example, a store might tout that they offer a 5-year warranty on their mattresses – but only if they haven't been unpacked, which will be written in small print.
Try to find a shop that offers a warranty of at least a few years and which allows you to return a mattress within at least 100 days of purchasing it.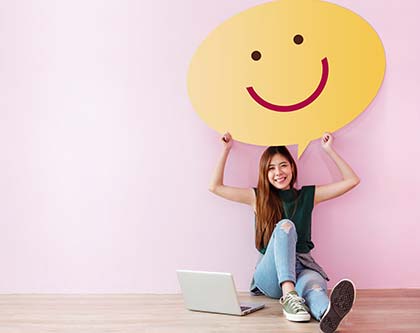 Finally, it's important to check out what people who bought mattresses at the shop have to say.
Of course, your views might not align with theirs, and there might be a few fake bad or fake good reviews here and there, but looking at the average score is a good place to start.
If a shop has mostly bad reviews, it's probably a place to avoid. If it has a lot of good reviews, it's probably nice. However, that's only worth looking at if there are a lot of reviews – if there are only a few, it's not a good metric.
Read the reviews in detail as well. You'll find that most bad reviews will focus on the same complaints and even if there are only a few reviews, their contents might be illuminating.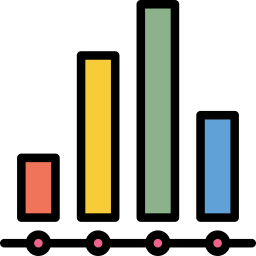 The Best Queen-size Mattresses – Compared in Detail
Here you'll find the best queen size mattresses compared in all the relevant categories which will allow you to quickly gauge which one looks the best to you. If you want my detailed reviews and opinions, keep reading
PRODUCT
TYPE
MATERIALS
THICKNESS
WEIGHT
Linenspa 8 Inch Memory Foam and Innerspring Hybrid Mattresses

(The Best Queen Mattress Under 200 Dollars)

Hybrid
Memory foam, gel foam, cotton, metal coils
8 inches
55 pounds
Zinus Memory Foam 12 Inch Green Tea Mattress, Queen

(The Best Queen Mattress Under 300 Dollars)

Foam
Memory foam, Airflow high-density foam
12 inches
62.5 pounds
Live and Sleep Queen Mattress - 10 Inch Cool Bed in a Box

(The Best Queen Mattress in a Box)

Foam
Visco-elastic foam, high-density foam, textile
10 inches
63.1 pounds
Zinus 8 Inch Green Tea Spring Mattress, Queen
Hybrid
Fiber quilt, green tea foam, metal coil springs
8 inches
63.1 pounds
Signature Sleep 12 Inch Memory Foam Mattress
Foam
Memoir foam, high-density foam, knit fabric
12 inches
68.2 pounds
Vesgantti 10.2 Inch Multilayer Hybrid Queen Mattress
Hybrid
Polypropylene cotton, breathable non-woven fabrics, polyester, massage foam
10.2 inches
79.5 pounds
Signature Sleep Mattress, 8 Inch Coil Mattress
Innerspring
Knit fabric, high-density foam, metal coils, cotton
8 inches
68.2 pounds
LUCID 10 Inch Gel Memory Foam Mattress
Foam
Gel foam, high-density foam, TENCEL blend fabric
10 inches
55 pounds
Best Price Mattress 8-Inch Memory Foam Mattress

(The Firmest Foam Queen Mattress)

Foam
Memory foam, high-density foam, cotton
8 inches
48.5 pounds
Modway Aveline 8" Gel Infused Memory Foam Queen Mattress

(Editor's Choice)

Foam
Gel-infused memory foam, responsive base foam
8 inches
47 pounds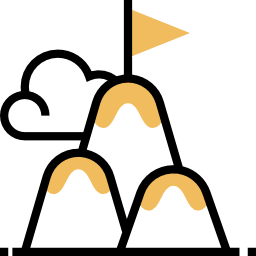 Top 10 Queen-size Mattresses of 2021
All of these top queen mattresses of 2021's market compete for your attention. Often, they can be quite similar and bring you more confusion than anything else. The specs are good, but the detailed reviews are where the magic happens. Read on!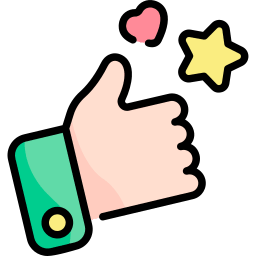 The Benefits of a Queen-size Mattress
While some might view a queen size mattress as a step down from the king size, it's got a lot of its own, unique benefits and it's a completely valid choice. Take a look at just some of them and decide if you want to get a queen mattress.
It's More Comfortable
This is a no-brainer – sleeping on a larger mattress is more comfortable. A queen size mattress is definitely more comfortable than a twin or a single.
It's true both if you sleep alone or with someone and it's good if you want to have a little bit of both.
It's also more comfortable if you need more space due to, for example, a broken arm, some sort of condition, your size, or just because you want to feel comfier. It's bound to help at least a little bit with pain relief.
Better Sleep
Single or twin mattresses are usually considered to be large enough for one person, but that's not necessarily true, and you might have problems sleeping right on a mattress of that size. Lots of people do.
However, most people will be able to sleep better on a larger mattress. A queen size mattress will help you deal with that insomnia, especially if you toss and turn around a lot.
It can also improve your sleep by helping you adjust into a better position and mitigate problems like back pain, neck pain, and similar conditions.
It Won't Break Your Budget
While a king mattress is a large investment, especially if you want to sleep on it alone, a queen size mattress is much more affordable while not being significantly smaller.
If you want to get a larger mattress but don't necessarily need the size of a king and you're on a budget, you can get a decent queen mattress for a price that's not outrageous.
However, you might not know where to buy one – so keep reading if you want to find out.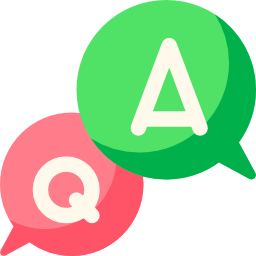 What to Consider When You're Shopping for a Queen-size Mattress
If you're buying a queen size mattress for the first time, don't worry – it's not that much different than buying most other mattresses. Here are the general things you should watch out for when buying one.
1What Type of Mattress is It?
There are a few different types of mattresses out there, and some are more popular than others, but most are valid choices. They all offer different experiences, and you should know which type you're looking for before you go shopping.
Here's an overview of some of the most common mattress types.
Foam

Incredibly popular in recent years, foam mattresses are all over the place. They conform to the shape of your body but can make you feel hot, and their properties can differ a lot based on the type of foam used to make them.

Innerspring

The traditional choice, using metal springs for support inside a thick fabric casing. They don't conform to your body and can be uncomfortable but they can offer more support, more bounce and they're cheaper.

Hybrid

Using metal coils wrapped in padding usually made of cotton and encased between layers of foam, these mattresses try to combine the best of both worlds. They succeed for the most part but can be quite expensive.

Air

Previously just a gimmick, these mattresses have gotten much better recently. They can be incredibly adjustable, highly portable and don't even cost too much. However, they're still easy to damage.

Water

Another gimmick that's been turned around into something incredibly useful; these mattresses are adjustable and have great therapeutic properties. However, they can be expensive and aren't as durable as other types.
2Which Materials Were Used?
There can be a lot of difference between two mattresses which seemingly look the same based only on the materials used to make them.
It might not be obvious at first glance so you should always take a good look at the product info since it can influence the way you sleep and more.

For example
Mattresses made out of latex foam will be generally bouncier and more durable than most other foam mattresses. Those using gel-infused foam will be cooler while those using adaptive foam will conform to your body better and so on.
Springs made out of tempered steel will be more durable than those made out of regular steel too. Springs with a lower gauge will generally result in a firmer mattress.
The materials used for the casing are also important since they can influence how soft and comfortable a mattress will feel. You should also take a look at the stitching and consider how durable the casing will be.
Look at all the different materials used to construct the mattress and make the right choice based on all of their qualities.
3Is it Thick Enough?
The thickness of a mattress is important for a few different reasons.
Firstly, it impacts the firmness of a mattress and its supportiveness. In general, thicker mattresses are firmer and more supportive overall.
Next, thicker mattresses also tend to be more durable, especially ones made out of foam.
Thicker mattresses are also able to support more weight most of the time, which is another thing worth thinking about. However, thicker mattresses can also be more difficult to clean and much heavier, making them difficult to move if the need for it arises.
Generally, a thickness of 8 to 10 inches is decent, with thinner mattresses being a bit worse off in most regards. Mattresses thicker than that are usually, but not always, better. Still, you should also consider the possible negatives before purchasing.
4How Firm is It?
The firmness of a mattress is incredibly important to most people, and it can easily make or break a mattress for most customers. After all, it can have a large influence on your sleep quality.
There's no definitive way to judge firmness – some use a scale from 1 to 10, while others use terms like "soft" or "medium-firm" and so on, but that's not informative enough.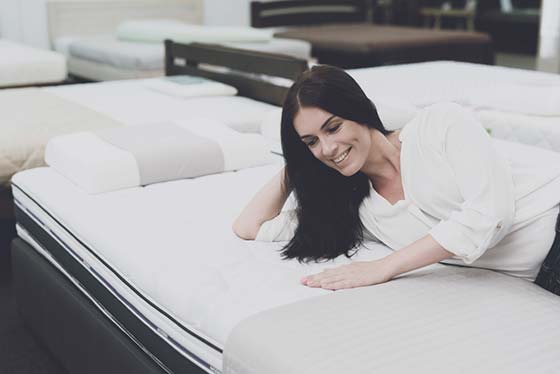 In general, innerspring mattresses tend to be the firmest, while foam mattresses are the softest, but there's a lot of variance within each type.
Thickness also plays a part, and thicker mattresses will generally feel firmer and more supportive, though that can also vary based on the materials used to make them, the gauge of the springs and so on.
The best way to judge firmness is to test out a mattress while using those indicators as general guidelines. If you've slept on a few different mattresses in your life, you ought to know what's good for you.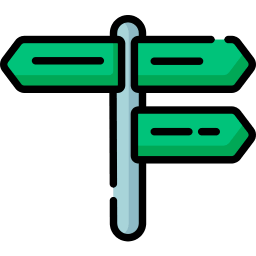 How to Prevent or Solve Common Mattress Problems – A Quick Guide
The problem I most often see with people who complain that they can't find a durable mattress is that they don't take good care of their mattresses. They just place them on their bed and think that's good enough. Well, it isn't, and today I'll give you a few pointers on how to take care of your mattress and solve some of the most common problems that can arise with it – or, even better, prevent them from happening.
1The Mattress Smells
Your mattress smells horrible – it's happened to the best of us. So, what can you do if your mattress smells? Well, that depends on the source of the smell. Airing it out for a day or two is a thing you can do to try and fix it even if you don't know the source.
If that didn't work, check for stains or mold and get your mattress dry-cleaned. In case the source of the smell might have a biological origin (urine, feces, vomit, etc.) you should use an enzyme cleaner since dry cleaning won't work.
To prevent your mattress from getting smelly, vacuum it regularly, clean up spills as soon as they happen and use a mattress protector to stop your sweat from getting absorbed by it.
2The Mattress is too Firm/Hard
You've bought a mattress, you can't return it, and you feel like you're sleeping on a concrete slab – what can you do? Well, returning the mattress is the first option you should consider. Try and get a better one after that.
However, it's that out of the question then getting the best mattress topper you can is the next best thing. If you get a good, thick one, it can certainly help make the mattress more comfortable and make if feel softer. To prevent this from happening, try to buy your mattresses at a shop where you can test them out.
Test them the right way as well
Don't just lie flat on a mattress, that's not enough. Get into your favorite sleeping position, whether it's sleeping on your side or on your back (objectively the best) and spend a minute or two on top of it to get a good idea of how it will feel.
3The Mattress is Starting to Sag
There's a large dent in the middle of your mattress, where you sleep. How do you fix it? Well, one of the best fixes to that is flipping your mattress regularly – it will also stop that from happening, especially with foam mattresses.
If you don't have a two-sided mattress, you can try rotating it, which is not that good but still better than nothing. However, if that's also not an option, you can try getting a mattress topper or something else that will protect your mattress.
4The Mattress Feels Too Hot
This is another common complaint, especially with memory foam mattresses and it's not one that's easy to just notice when you're testing out the mattress in the shop. However, there are solutions to it, even though they're patchwork ones.
You can get a mattress topper that's a bit cooler and made with cooling materials in order to mitigate the hotness of your mattress, for example. That's probably the best way to deal with it.
Getting a bed frame with an open bottom is also a good idea though that won't do too much good if the mattress is thick. Overall, you just need to be a smart shopper and look at the materials the mattress is made out of and check how hot they tend to get.
5The Mattress Has Persistent Stains
If your mattress is full of stains, you would want to clean it. Dry cleaning is an option, but you can also try it by yourself. You can clean most of everything with a bit of mild dish detergent, water, two tablespoons of hydrogen peroxide and a clean cloth. Put everything in a bucket, mix it together, get the cloth slightly damp with it and gently scrub the stains. Alternatively, you can also use a toothbrush, for spot cleaning.
To prevent stains, try to clean up spills as soon as they happen or use a mattress protector to stop the liquid for penetrating into the mattress. When cleaning spills, always blot and only wipe once almost all of the liquid is already cleaned up. Otherwise, wiping will just make the liquid penetrate deeper into the mattress, and you'll have a huge problem.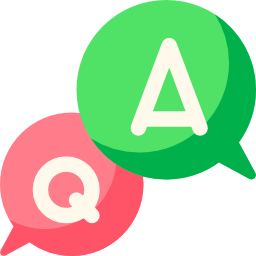 Mattress FAQ
The Wrap-up
So, you've come all this way – congratulations! I hope this article managed to help you out at least a little bit and that you enjoyed the read.
Now there's just one thing left – I have to tell you what my pick for the absolute best queen size mattress is. It's just my opinion, but it might be helpful to you.
In my opinion, the best queen mattress for the money right now is the Modway Aveline 8″ Gel Infused Memory Foam Queen Mattress since it is made out of high-quality materials, it's incredibly firm and sleeps cool.
If that's not quite to your tastes, I think that the Zinus Memory Foam 12 Inch Green Tea Mattress, Queen is a close runner up since it offers a lot of the same benefits with just a few more flaws.
But what if you're on a limited budget and can't afford either of these? Well, the Linenspa 8 Inch Memory Foam and Innerspring Hybrid Mattresses is there for you. It's affordable, and the quality it offers is amazing, so go for it!
And there you have it! That's all I have for you today, and I hope to see you again soon! Have a good night's sleep until then!