There never seems to be enough space on the bed, especially if you're sleeping with someone else on it. And then your kid comes in during the night, crying and wanting to sleep with you in the bed. Squeezing them in on even a queen-size mattress can be difficult.
So, what can you do? Upgrade to a king-size mattress, of course!
These are mattresses truly fit for a king, among the largest out there and able to easily accommodate three people. Check out the best king size mattresses right now and see if one of them is the right pick for your bedroom!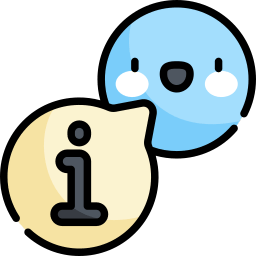 How Large is a King-size Mattress? Is it Right for Me?
While 'King Size' is a relatively standardized term these days, not all king-size mattresses have the same size. Confused? Well, that's to be expected. Different manufacturers have slightly different standards when it comes to their mattress sizes so they can vary by a few inches here and there.
The differences are even more significant in different countries. A king-size mattress in the US will be a lot different than a king-size mattress from Europe. This is why you should always be careful when buying online and check the exact dimensions.
Then there are many variants on the standard king-size, which might also be referred to only as 'king' in some places. These include the California King, Texas King, Eastern King, Athletic King, King XL and so on.
As I mentioned, there are some differences between manufacturers, even strictly in the US, but those are just a few inches here or there.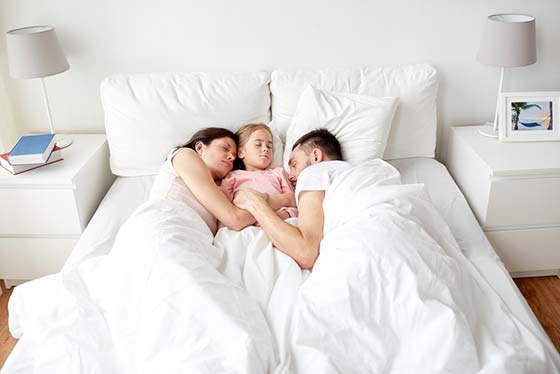 The standard king size is usually 76 by 80 inches, and they can be placed on a king size box spring or two connected twin XL box springs. You should check the exact dimensions before you buy a mattress, though. Those few inches can mean a world of difference.
Here I'll give you a quick overview of which varieties on the king size mattress exist, their sizes and their uses. I can't cover everything – just the most common ones – but I hope that will be enough.
California King

(72 by 84 inches)

If you need something a bit wider than a standard king but don't want to go to one of the less standard sizes, this is a good choice. It's the most popular king variety.

Split King Mattress

(2x 38 by 80 inches)

These are two separate mattresses made to equal one king size mattress in size when put together. They usually come with a frame that can also be separated into two portions. This is ideal if you occasionally need more beds and it allows for more adjustment.

UK King

(60 by 78 inches)

In the UK, this is the standard king size, but it is closer to the standard queen size in the US. Be careful to avoid confusion when purchasing in shops with imported good, especially online.

European King

(63 by 78 inches)

This is the standard king size in most other European countries.

Texas/Athletic King

(80 by 94 inches)

In case you need a variant that's both wider and longer by a significant margin, this is it. It's not that common, but you might be able to find it.

Super King

(72 by 78 inches)

A less common European size, this is quite close to the US king size.
There are more varieties out there, but they're more obscure, and you're not likely to run into them.
This is a good question since king size mattresses are large, cumbersome and expensive so you need to be sure that you absolutely must have one before you buy it. The most common reason is if you want to have a bed for the whole family – you, your significant other and possibly one kid. A king size mattress is absolutely perfect for that.
If you're a large individual and want to be able to sleep more comfortably, a king size mattress is a good option. It's also a great option if you need to move around a lot during sleep – whether due to a condition you have or simply because you're a restless sleeper.
If you often have guests over and you want to make sure you can accommodate them no matter what, using a king size mattress and bed frame in your guest bedroom is the perfect thing. In general, if you need more space in your bed, a king size mattress is what you need.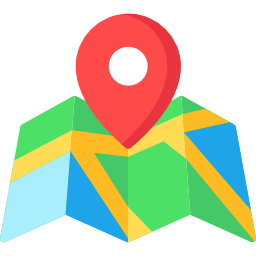 Where to Find a King-size Mattress Near Me?
Finding the right mattress can be difficult – especially if you're ordering online. Ideally, you'd want to go into a shop and try it out, see it for yourself. That way you can also have the mattress in your hose as fast as possible instead of waiting for long delivery times. However, finding the right shop can be quite a chore at times.
Luckily, these days it's easier than it was before. There was a time when you had to ask around the neighborhood, but now there's an easier way. You can just run a search from "buy a king size mattress near me" or "mattress shops near me" and so on. That will give you what you want, or at least something close to it.
Or, you could just check out this interactive map that already shows you exactly that!
Here you can see all of the shops that sell king size mattresses near you, and you can click on each shop to get some basic info about it. But, how do you know which shops are good ones and which are not? Here are a few tips on that matter.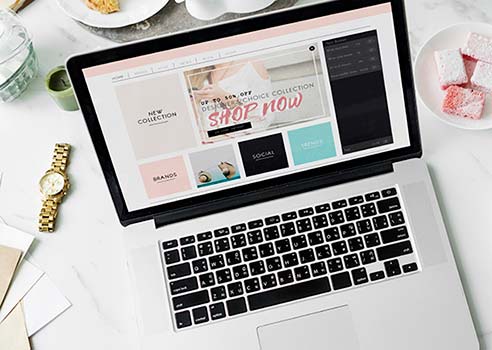 The first thing to do is try to go to the website of the shop you want to buy your mattress at and check it out. If they don't have a website that's already a big red flag – unless it's a small shop, then it can be fine.
The website of a good mattress shop should contain all the info you might want to know. Their contact info, their business hours, the items they have in stock, their current prices, available pricing models, warranties and so on.
Websites that look outdated or lack important info are a bad sign as well – it shows that the company doesn't care about presenting themselves to you in the best light possible. Moreover, they don't care about keeping their customers informed.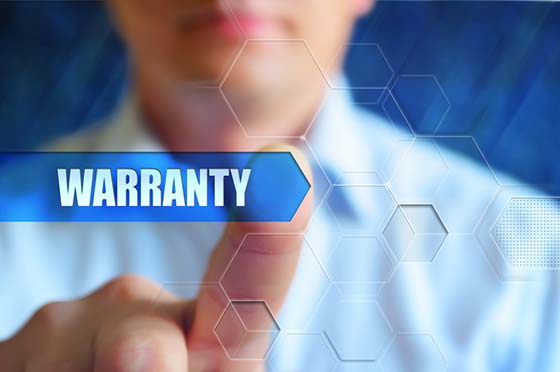 The best mattress shops will offer a lot of good deals and extra services along with their mattresses. Free delivery is always good, for example, as is the ability to buy your mattress in monthly installments.
You should also always check the warranties they offer. Do they allow you to return the mattress if it's bad and will they give you your money back? Will they replace a bad mattress or repair it? How long is the warranty period?
It's important to consider all of this in order to find the best mattress shop and get the best deal for yourself.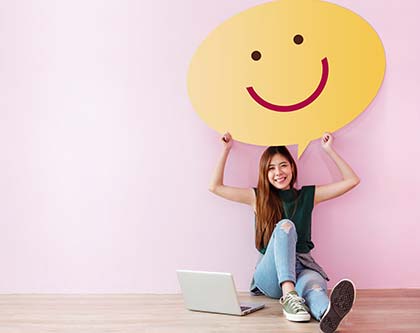 When you click on one of the shops on the map, you should see some Google reviews for the shop from customers who visited it. Looking at the average reviews and reading a few of the good and bad ones can give you a decent idea of how good the shop is.
Of course, experiences and preferences differ between customers so make sure to read a few different reviews to get a good idea of what the possible problems are and if they would be important to you.
For smaller shops, it might be a bit difficult to find a lot of good, credible reviews but larger shops will certainly have a ton, and you should read as many as you can.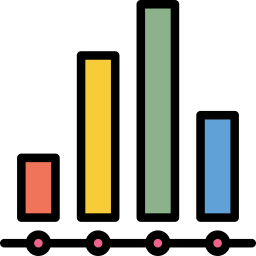 A Comparison of the Best King-size Mattresses on the Market
If you don't have the time to read all of my detailed reviews, I've compiled some of the most useful info about the best king size mattresses right here in this chart. Take a look and see what you like.
PRODUCT
TYPE
MATERIALS
THICKNESS
DIMENSIONS
Zinus Memory Foam 12 Inch Green Tea Mattress, King

(The Best Budget King Mattress)

Foam
Green Tea Memory Foam, Airflow High-density Foam
12 inches
80 x 76 x 12 inches
Classic Brands Cool Gel 1.0 Ultimate Gel Memory Foam 14-Inch Mattress with BONUS 2 Pillows, King

(The Most Breathable King Mattress)

Foam
Gel-infused memory foam, plush cover
14 inches
80 x 76 x 14 inches
Casper Sleep Mattress – Bed in a Box - King

(The Best King Mattress in a Box)

Foam
Latex foam
10 inches
80 x 76 x 10 inches
Linenspa 8 Inch Memory Foam and Innerspring Hybrid Mattresses - Medium Feel - Cal King

(Best Budget Hybrid King Mattress)

Hybrid
Memory foam, metal springs, plush cover, gel infusions
8 inches
80 x 76 x 8 inches
Olee Sleep 13 Inch Box Top Hybrid Gel Infused Memory Foam Innerspring Mattress (King)
Hybrid
Heat treated coils, memory foam, gel foam, Poly Jacquard fabric
13 inches
80 x 76 x 13 inches
Amerisleep AS3 12" Memory Foam Mattress (King)

(The Most Versatile King Mattress)

Foam
Bio-Pur™ memory foam, celliant-infused cover
12 inches
80 x 76 x 12 inches
Flash Furniture Capri Comfortable Sleep 12 Inch Foam and Pocket Spring Mattress, King
Hybrid
Gauge springs, fabric, foam, felt, metal, polyester
12 inches
81 x 75.5 x 12 inches
Tuft & Needle King Mattress, Bed in a Box

(Editor's Pick)

Foam
T&N adaptive foam
10 inches
80 x 76 x 10 inches
Nectar King Mattress + 2 Free Pillows

(The Best King Mattress for Back Pain)

Foam
Gel memory foam
11 inches
80 x 76 x 11 inches
Live & Sleep Mattress Classic King Mattress - 10 Inch
Foam
Memory foam, flex linen
10 inches
80 x 76 x 10 inches
King Mattress, Sweetnight 10 Inch Gel Memory Foam Mattress in a Box
Foam
Zoned gel memory foam, rayon cotton fabric
10 inches
80 x 76 x 10 inches
DynastyMattress Cool Breeze 12-Inch Gel Memory Foam Mattress, King Size

(The Most Breathable King Mattress)

Foam
Gel foam, Art Cool Airflow foam, cotton cover
12 inches
80 x 76 x 12 inches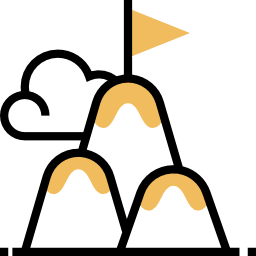 Top 12 King-size Mattresses Available in 2021
All these mattresses have earned their place on today's roundup for a reason. Now, we'll examine them in detail and show you their pros & cons, the sensation they bring, and the value for the money. Read on and help yourself get a better buying decision!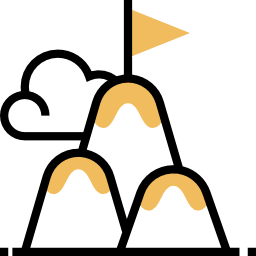 The Benefits of a King-size Mattress
A king size mattress offers a lot of benefits over smaller mattress sizes, some of which might be a bit surprising. Here are some of the most important ones.
One of the most obvious benefits is the added space, which will allow you to fit more people onto the bed and sleep more comfortably in it no matter which position you sleep in.
It can also be beneficial for people with various conditions – if you need room to accommodate breathing equipment during sleep, or something like a leg brace, a king size mattress will provide more than enough space.
It's also great if you just need more room to spread out on your own. That's nothing to be ashamed of if it's what you need to sleep comfortably.
King size mattresses tend to be made out of higher-quality materials than smaller mattresses, and they tend to be thicker.
This results in mattresses which are far more comfortable to sleep on and can help with back pain or neck pain problems as well as other painful conditions. It can even help with the alignment of your spine.
Overall, even a budget king mattresses will feel better and be more comfortable than some higher cost twin or single mattresses.
With a king mattress, you get more bang for your buck – it's simple.
They offer a larger sleeping surface for a cost that's not that much higher, and they're usually made to last longer than smaller, more disposable single or twin mattresses.
Companies assume that when you buy a king, you want to have it for years to come and they make them with that in mind. It's not uncommon for a king mattress to last for more than 10 years, which won't' be the case with smaller mattresses.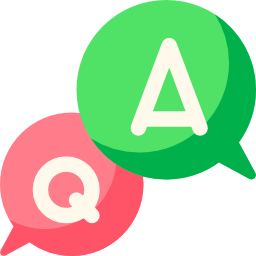 King-size Mattresses – 4 Things to Consider When Purchasing
Shopping for king size mattresses is not always as easy as it might seem and it's a bit different than shopping for a single or twin mattress. Here are some of the most important things you need to consider in order to find the best king size mattress for you.
1The Type
The first thing to think about when buying a king size mattress is – which type of mattress do you want? This is going to impact everything else about it, and there are a few common types to choose from.
Foam mattress

Made out of various types of foam, these mattresses are made to conform to your body while being light and durable. Their exact properties differ a lot based on the type or types of foam used to make them.

Hybrid mattress

The best of both worlds with metal, coiled springs encased in cotton and placed between layers of foam. These mattresses can be quite good, but they're usually a bit less durable and more expensive than other types of mattresses.

Innerspring mattress

These are your traditional mattresses, using metal, coiled springs to provide to support the person sleeping on it. They don't conform well to your body shape and can be uncomfortable, especially if the springs poke through. However, they can also provide more support than most foam mattresses.

Using chambers filled with air, these mattresses are ultra-light and incredibly portable while also having adjustable firmness. They are not s durable as regular mattresses, but they do offer some convenient features.

Waterbed

Often seen as a gimmick, these beds have become more than that in recent times. They can be extremely supportive and highly adjustable – as well as great for therapeutic purposes.
2The Materials
Even mattresses within the same type can use radically different materials in their construction, resulting in a completely different experience.
Foams
For example, foam mattresses can be made out of a few different foam types that all have varied properties: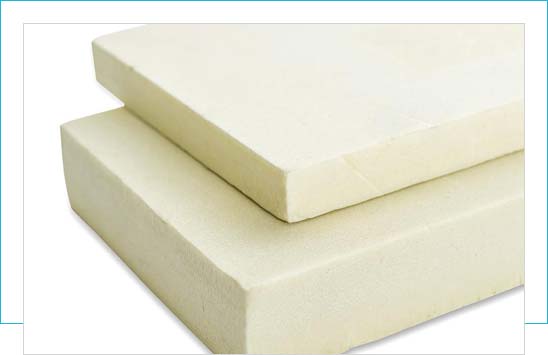 1
Polyurethane foam
The most affordable choice, this type of foam is used in a wide variety of mattresses as a filler material. It offers good support but it's not too comfortable, and it can get quite hot. It's not durable either.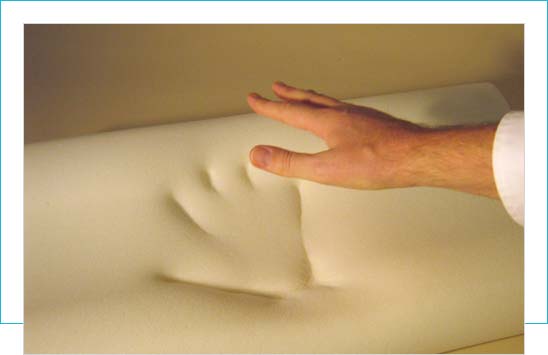 2
Memory foam
The classic choice which has a bit of a bad reputation these days. It can get quite hot though it conforms well to your body and isn't too expensive.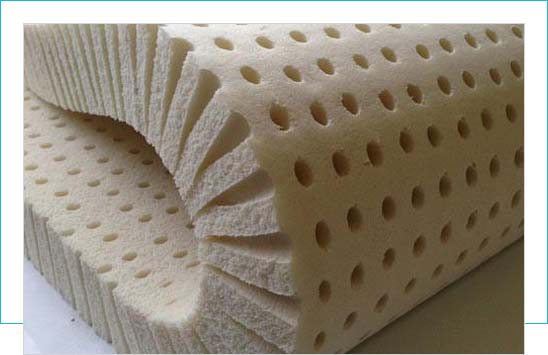 3
Latex foam
This type of foam is made with a process similar to the one used to make rubber. It doesn't get softer when warm, and you won't sink into it as much. It also has low motion transfer and is highly durable.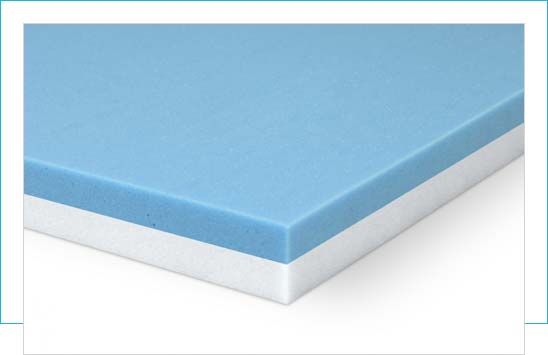 4
Gel foam
Made using tiny gel beads, this type of foam has an open-cell structure and promotes better airflow, allowing it to stay cooler than most other types of foam. It's expensive, but it might be worth the cost.

There are other, more specialized types of foam out there, but most of them are just a slightly different take on one of these general types. These types of foam are not used only in foam and hybrid mattresses – they're sometimes used for extra padding in innerspring mattresses as well.
Springs
Springs can also be made out of a few different materials, which can have an effect on the supportiveness and longevity of the mattress.
These days, most mattress springs are made out of tempered steel, which has proven to be both flexible and durable. Some mattresses still use iron or aluminum springs, but these are of lower quality.
Hybrid mattresses sometimes use springs encased in cotton or wool, which are good materials for making sure that the springs stay in place and remain supportive enough.
Mattress Casing/Cover
The outside shell of a mattress can also be made from a wide variety of materials. Cotton is the most common one, and it's fairly good – inexpensive, durable, easy to wash and natural.
More expensive and luxurious casing materials include wool, plush, latex, silk and so on.
With foam mattresses, the casing is relatively easy to change, and you can buy a new one if it rips, most of the time. With innerspring mattresses, it's more important to check if the casing is well-stitched and made out of quality materials since it's difficult to manage if it rips.
3Thickness
The thickness of a mattress is not always the most important thing, but it definitely factors into how good it is at supporting you and how comfortable it ends up being.
The thicker the mattress is, the more expensive it is but it can support you better, and it will be more comfortable. 8-inch thick mattresses are probably as low as you should go for a king size mattress – anything less than that just won't feel right.
Mattresses that are 10 or 12 inches thick are probably the best choice – they'll feel good, be supportive enough for multiple people but won't break your budget.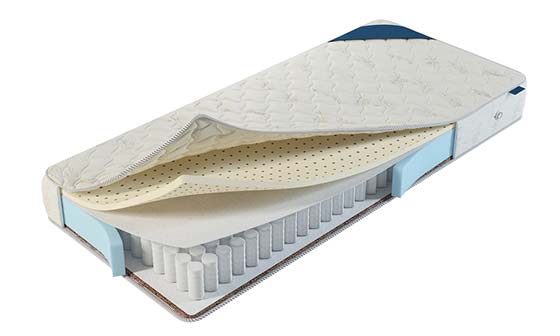 14-inch to 16-inch mattresses are the most supportive and comfortable overall, but they tend to be extremely expensive. Of course, the firmness and comfort vary based on other factors as well, but the thickness is quite important.
You should also consider the thickness of certain layers. In foam mattresses, the thicker the base layer of foam, the more supportive and 'hard' the mattress will feel, but it will probably be less comfortable and breathable.
When it comes to innerspring mattresses, the larger the amount of padding around the springs themselves, the more comfortable the mattress will be, since you won't feel the springs through it. However, it might feel less supportive.
4The Brand
The last, but not the least important thing is to check out the brand of the mattress you're buying. Even if a mattress might seem good on the surface, it could be just clever marketing and not much more.
However, if you check out the brand that makes it and it's reputable you know you have something good on your hand. But there are so many brands on the market right now – how to know which ones are good?
Well, to help you I've compiled a mattress brands list that gives you info on some of the most popular brands right now and if they're good or bad. Take a look.
The 10 Best Mattress Brands Right Now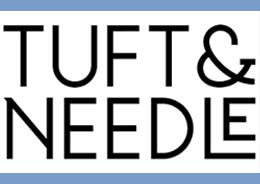 Tuft & Needle
While this is a relatively new name in the mattress industry, it's already a household one. They offer a lot of different mattresses and all the accessories that go with them. Their mattresses are made from a special type of foam they trademarked, similar to latex foam.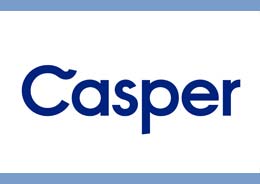 Casper
This is a newer brand created through crowdfunding, but it's one of the most popular brands selling foam mattresses. They used to be expensive, but now they have a wider range of products suitable for most consumers.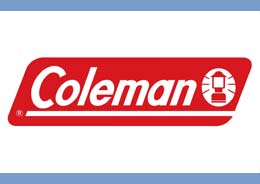 Coleman
An oldie, but a goodie, this company was started all the way back at the beginning of the 20th century. Coleman offers almost any type of mattress or mattress accessory that you could ask for. They even offer airbeds! They're reliable and offer good prices with decent warranties.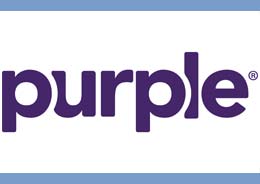 Purple
Started in 2016, this is another crowdfunded brand which rose to become one of the premier foam mattress manufacturers. They're expensive, but their trademark Purple mattress is said to be one of the best mattresses for sleeping cool.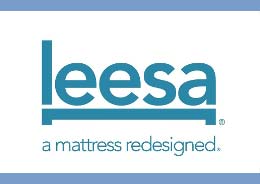 Leesa
A USA-based company that offers both foam and spring mattresses in the form of their two main product lines – the Leesa and the Sapira. They have good products with a great warranty, but they are expensive.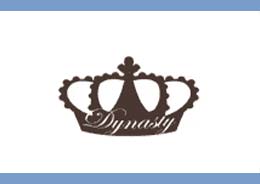 Dynasty Mattress
Starting out in 2011, this brand is currently one of the most popular and offers a lot of different mattress models. Their foam mattresses are made out of a highly elastic and durable material that remains affordable.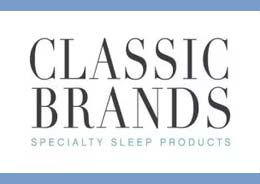 Classic Brands
This is a company with a history spanning back almost 50 years, and they offer mattresses of almost all types and sizes. They focus on making high-quality products that are affordable and covered by extensive warranties which can last for up to 25 years.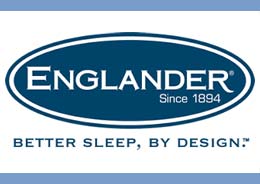 Englander
An older company which offers a few different lines of mattresses these days but are most well-known for their orthopedic line, Tension Ease. It uses a unique blend of foams and posturized coils.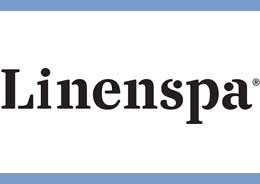 LinenSpa
A fairly new brand that's already widespread and known for its affordability. Their mattresses look nice and feel luxurious despite the low cost. They offer both foam and hybrid mattresses.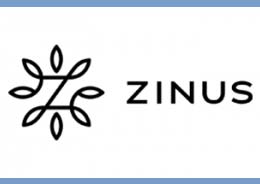 Zinus
As far as comfort goes, this is probably the best brand around. Their mattresses are comfortable without being too soft and too costly. They offer great foam mattresses and a unique line of innerspring mattresses featuring the iCoil technology which minimizes motion transfer.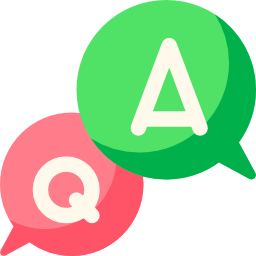 Mattress Cleaning and Care 101 – All the Tips and Tricks
Most people think that a mattress is just something you lay on your bed and it stays there until it's time to throw it out. Of course, that's not the case, and you need to take good care of your mattress to keep it good for as long as possible.
This will also help you avoid common problems like bedbugs, dust mites and more. Here are a few tips about taking proper care of your mattress, so it lasts for years to come. If you want more in-depth tips on mattress cleaning, go here.
1General Care
The first thing to note is that you should clean your mattress regularly – not just when you think it might have gotten dirty. By cleaning it regularly, you'll be able to prevent a lot of problems from occurring.
But won't that take a lot of time? Not at all! It might seem complicated at the outset, but it's actually simpler than it appears.
The first step is always stripping it completely and washing all of the bedding, covers, toppers, casings and anything else in the washing machine on at least 130 degrees.
Next, take the strongest vacuum you have and put the widest brush attachment you have on it and thoroughly vacuum the mattress on all sides. Take off the brush to get into the cracks and corners.
At this point, if you want to further clean and deodorize the mattress you can sprinkle baking soda over it, let it sit for around 30 minutes to an hour then vacuum it up.
Finally, you can air out the mattress in the sun, and you should do this at least once per month.
You should also rotate or flip your mattress every three months, if possible.
2Stains and Spills
Occasionally, you'll have some sort of accident on your mattress, especially if you're using it for years – it happens to the best of us. If it happens a lot, consider investing in a waterproof mattress cover.
When a spill happens, the first important thing is to act quickly – get a clean cloth and blot at the spill until you pick it all up. Don't wipe – you'll just smear it and make a larger mess.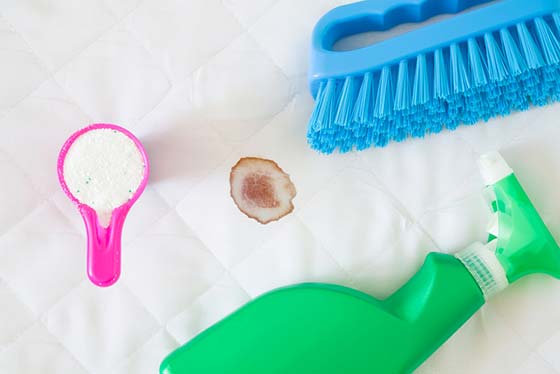 Once you've cleaned most of the liquid, you should address them with a mixture of 1 tablespoon of dish soap and 2 tablespoons of hydrogen peroxide in one bowl of water. Stir them together and use a toothbrush dipped into the mixture to gently scrub out the stains.
When you're done, wipe away the excess with a clean, damp cloth.
For biological stains, like blood, urine, feces and so on, use an enzyme cleaner with a clean cloth and blot the stain with it. Leave it for around 15 minutes then blot the area to remove the stain.
Now, use a different clean cloth dipped in cold water to blot the area one final time.
Try to use as little cleaning solution and liquids as possible for a foam mattress since foam shouldn't ever get wet – it deteriorates extremely quickly once that happens.
3Dust Mites
Recently, dust mites have become a bigger problem than ever in developed countries and are one of the leading causes of the growing asthma epidemic.
They often tend to hide in small, dusty, moist spaces and mattresses are one of their favorites. How to prevent them from infesting your mattress?
Well, using allergen-proof bedding, mattress covers and vinyl covers for the box spring is a good starting point. Regularly washing your mattress and replacing your bedding is also a good start. Dust-mite resistant mattresses are also an option.
Always wash the bedding in water that's at least 130 degrees Fahrenheit or more to make sure they don't take hold.
Using a dehumidifier in your room is also a good idea – it will deprive them of moisture. But what if they've already taken hold? How to eliminate them?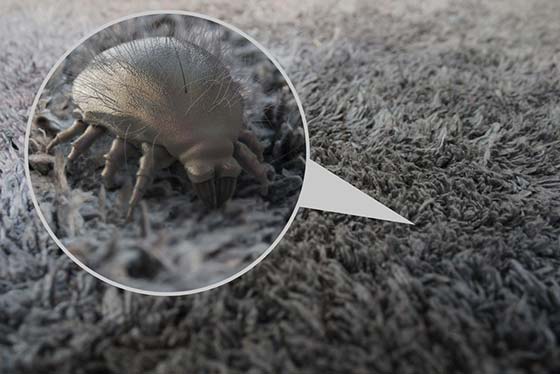 Eliminating them completely is not possible, but you can minimize them by doing the same things you would to prevent them from appearing. Wash your mattress regularly, deprive them of moisture and wash your bedding in hot water.
You should also air out your mattress in the sun after washing it since the sun will kill most of them. Vacuuming it with a strong vacuum cleaner is also bound to get rid of most of them.
4Bed Bugs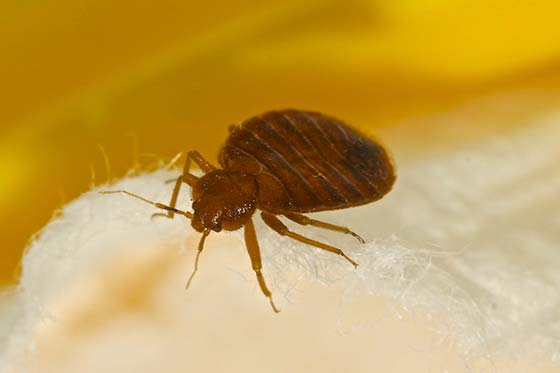 For some time, bed bugs were seen as a problem that's not likely to occur unless your hygiene is abysmal, but in recent years it's more common than you might think.
Since bed bugs can cause all sorts of nasty problems and diseases, avoiding them or getting rid of them as fast as possible is important. But how to prevent bed bugs?
Well, firstly, use protective covers for your mattress and box spring, to leave no hiding spots for the bugs. Vacuum and air out your mattress regularly and wash your linen in hot water.
Be wary if you wash your linen in a Laundromat or you share your washing machine with others. In shared apartments and houses, try to seal off any opening through which the bed bugs might get into your bedroom.
If the bugs are already there though, what should you do then?
Firstly, clean your entire room and reduce clutter as much as possible. Next, take all your linen and wash it a temperature of at least 120 degrees Fahrenheit.
Then comes the hard part – dismantling your entire bed frame and checking every inch for bugs. You should also check all the drawers and cupboards in the room as well.
When you identify infested surfaces, scrub them thoroughly with a stiff brush, then extensively vacuum the entire room. Be sure to vacuum absolutely everything, even the walls. Don't use bristle attachments and dispose of the bags outside.
Finally, seal all the holes and crevices where the bugs might hide.
If the bed bugs reoccur after this, you might have to seek professional help or try one of the numerous other bed bug remedies.
5Mold
Once mold is inside a mattress, it's almost like a death sentence for it – most people will just opt to get a new one instead of dealing with it. That's why preventing mold is essential.
The best way to do this is by avoiding liquid spills on the mattress, cleaning them up as soon as possible and airing out the mattress regularly so any moisture trapped in it can properly dry out.
You can also invest in a dehumidifier to make sure your room stays at around 30 percent humidity, so your mattress doesn't absorb too much moisture. But what if mold is already in the mattress? Well, don't worry, there's still hope.
Take off all the bedding, vacuum both sides of the mattress, then mix rubbing alcohol into warm water and dip a clean cloth into it. Use the cloth to rub the moldy areas and when you're done, rinse the area with another cloth dipped in warm water.
Next, spray a disinfectant over the entire surface of the mattress and then take it out into direct sunshine to air out. That should get rid of the mold, but if it reoccurs, you should repeat the process.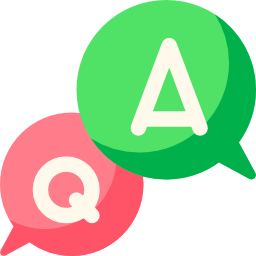 Mattress FAQ
Conclusion – and My Top Picks
This is just about everything I can give you – and I hope all of this info was more than enough to help you find the right mattress for your needs. There's just one thing left – giving you my personal pick for the best king size mattress you can find right now.
For me, the best king size mattress for the money would have to be the Tuft & Needle King Mattress, Bed in a Box. It's been a best-seller for years for a good reason – it's great in almost every regard and doesn't even cost that much. It's just a clear winner for me.
If that's not to your liking, I also think that the Casper Sleep Mattress – Bed in a Box – King is not far behind in terms of quality and comfort as well as support. The only thing that brings it down is the unreasonably high cost.
However, if you're on a budget, I think the best affordable king size mattress would definitely be the Zinus Memory Foam 12 Inch Green Tea Mattress, King since it offers a lot of the benefits of more expensive mattresses for a ridiculously low cost.
And that's it! I hope you enjoyed the article and that I'll see you again soon! Sleep well until then.