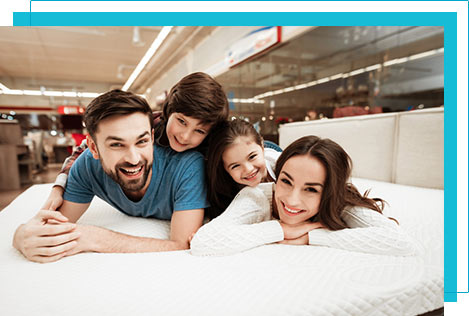 Is your search for a new mattress making you lose sleep, and at times, it seems like you're losing your mind, too? I get it – when you're not an expert on how to choose a mattress, things can get out of control pretty fast. All those sizes, firmness levels, materials, and price tags – how on Earth are you supposed to pick one, when you have no clue what to look for, in the first place?
That's why you have me in your corner. By the end of this ultimate mattress buying guide, you'll know what it takes to choose the best mattress for your particular needs.
So, grab your favorite snacks, get cozy, and let's get started!
How Old Is Your Mattress And Is It Time For A New One?
Okay, before we even start this mattress-searching journey, I need to ask you an essential question:
How old is your mattress?
Sure, age is just a number, but can you honestly tell me it still feels as comfortable as it used to when you first bought it – even after a decade-long career? Don't you think a well-deserved retirement is in order?
A lot has probably changed since you last bought a mattress, the main thing being your health, and combined with the inevitable wear and tear your bed has suffered over the years, it all points in one direction – it's time for your old mattress to go.
If you're still not entirely sold on the idea of getting a new one, there are some tell-tale signs that it's time to get a replacement:
It Served You Well For Over 8 Years
You've probably heard about the eight-year rule before, but what I want to know is:
Did you stick to it, and replace your mattress every seven to ten years?
One thing I've seen people do is they buy a mattress covered with a 20-year warranty, and think that's how long they have until their next purchase. But guess what?
A warranty isn't an expiration date for your mattress
it's mainly there to cover certain aspects of it, including craftsmanship, and doesn't tell you anything about how long your mattress will last before comfort levels start to drop significantly.
Depending on the type of mattress you own, and its overall quality, you might be able to get a good ten years out of it, but don't try to push this upper limit – a mattress isn't supposed to last forever.
It Looks Beat Up And Saggy
If you've had your mattress for quite some time now, I want you to take a long, hard look at it, and be honest about what you see, too. Lumps, bumps, squeaky coils, saggy edges – these are all clear signs that your mattress has fell victim to the inevitable wear and tear over the years. It might have been an excellent mattress back in the day, but in its current condition, it's not doing much to support your body.
Pain And Stiffness Are Now Your Morning Companions
As they age, mattresses lose their ability to support your weight and keep your spine aligned.
So, when was the last time you got up in the morning without the stiffness in your muscles or pain in at least one of your major joints?
If you can't even remember the last time you woke up well rested, then yes, your mattress might be a part of the problem – and if the pain is generally worse in the morning, but subsides as you go about your day, there's your answer.
You Don't Weigh As Much As You Used To
If you experienced a drastic change in your weight over the course of a couple of years – be it gaining or losing pounds – I have news for you:
What worked for your body type before might not do the trick anymore. I'll go into details later on in the article, so make sure you keep on reading. For now, I'd like you to think of it this way:
You chose your old mattress to suit a body type you no longer have, so it makes perfect sense to get a new one now that the circumstances have changed.
Here's a video that pretty much sums it up for you:
Your Allergies Are Getting Out Of Hand
It's not allergy season, but you're still somehow waking up in the middle of the night, fighting for your breath – what's up with that? Well, I have an idea, and you're probably not going to be too thrilled about it: dust mites.
Did you know that the majority of dust mites and allergens found in your home come from your mattress? It's no wonder you can't breathe properly – you're sharing your bed with them!
And just so we're clear, I'm not accusing you of not cleaning your mattress regularly – after years and years of daily use, this was bound to happen.
How To Choose The Best Mattress: A Step-By-Step Guide

1 Know Your Options: Mattress Types And Materials
Okay, let's break down some of the most common mattress types and materials, and start this mattress search of yours off on the right foot!
Memory Foam
A few decades ago, memory foam entered the world of mattresses with a bang, and ever since, they've only been growing in popularity. And for a good reason, too – memory foam mattresses are designed with pressure relief, contouring, and support in mind.
That's why I always recommend them to sleepers that enjoy the feeling of being "hugged" by their mattress.

Pros
They're widely available and relatively affordable, compared to many other mattress types.
Memory foam responds to the pressure your body is putting on the mattress and helps relieve pressure points that way.
Since there are no springs and coils, there's no noise when you're getting in and out of bed.
Memory foam mattresses conform to your body and distribute your weight more evenly, which helps keep your spine aligned throughout the night.

Cons
They tend to have a problem with off-gassing, which could lead to an unpleasant chemical smell – but it goes away after you air out the mattress.
Since they're constructed from foam, they don't offer much edge support, and they're prone to sagging.
The foam doesn't allow much airflow, resulting in mattresses that retain your body heat and sleep hot.
Latex  
If you enjoy the general comfort that memory foam provides, but want something a bit more durable, latex is the way to go! The best thing about them is that they can be eco-friendly, too, in case that's something that is particularly important to you.

Pros
They relieve pain, which is crucial for those of you suffering from back and joint-related issues.
The springy nature of latex provides a unique comfort feeling to sleepers – a soft, sinking feeling accompanied by support.
By letting some parts of your body, such as the shoulders and hips, sink in slightly, while still actively supporting the rest, they help your spine maintain its natural curvature, or, simply put, they encourage proper spinal alignment.
Latex is resistant to two of your mattress' biggest enemies – dust mites and mold – which is a huge plus if you live in a warm, humid climate.

Cons
They tend to have an off-gassing odor, similar to that of memory foam mattresses.
They're not the best choice for those with a tight budget, as they tend to be quite expensive.
Compared to some other mattress types, latex ones are a bit heavier, which could make them difficult to move.
Innerspring  
Here's something for the old-school folks – up until a few decades ago, pretty much every household had an innerspring mattress.
If you do opt for an innerspring model, pay attention to the type of coils used, as well as the coil count:
Continuous Coil – As the name suggests, they're made out of a continuous wire, which makes them durable, but at the same time, they struggle with excessive motion transfer and don't offer much spinal support.
Bonnell Coils – These hourglass-shaped coils are one of the most common types, and you can usually find them in the more affordable mattresses.
Offset Coils – They're designed with a hinging effect in mind, which makes them supportive, too. They tend to be more expensive, though.
Pocketed Coils – Since individual coils are wrapped in fabric, they tend to make less noise overall, and help reduce motion transfer.

Pros
One of the biggest reasons why people opt for innerspring models is that they're quite affordable and widely available.
Their construction allows free air circulation throughout the mattress, making them the perfect choice for hot sleepers.
Compared to memory foam and latex, they offer outstanding edge support.

Cons
The coils tend to make a lot of noise, which is a less-than-ideal scenario if you have a sleeping partner.
They aren't very good at movement isolation, either.
Compared to other types, innerspring models are not nearly as conforming, making them a poor choice for pressure point relief.
Indents and sagging are relatively common in innerspring mattresses, making their average lifespan pretty short.
Hybrid
By combining two or more traditional materials into a single mattress, the manufacturers have created a hybrid – a mattress that brings together benefits of memory foam or latex tops and pocketed coil support cores. At the same time, the downsides are often eliminated – or at least minimized to the point where they're no longer a deal-breaker for the average sleeper.
If you're looking to get the best of both worlds, the hybrid is the way to go!

Pros
Their design ensures outstanding edge support and minimizes sinking into the mattress.
Since only the top layer of these mattresses is made from memory foam or latex, they tend to have better air circulation, which makes them sleep cool.
They provide above-average movement isolation, which means less nighttime sleep disturbances for you.
They strike the perfect balance between responsiveness and conforming, so they're the ideal choice for sleepers looking for pressure point relief, without compromising bounce.

Cons
Due to their complexity, hybrids, on average, tend to cost more than the "traditional" mattresses.
Most hybrids fall into the medium or medium-firm range, making them unsuitable for sleepers that prefer the "extremes."
Some manufacturers tend to label their models as hybrids, even though that's often not the case.
If the mattress has a memory foam top layer, there's a chance of off-gassing.
Adjustable
As the name already suggests, the vital feature these beds offer is full adjustability. In some cases, they give you more than just the option of changing your sleeping position – they can also vibrate, massage you, and even heat up if the need arises. Sounds amazing, right?
As such, adjustable mattresses are the perfect choice for sleepers suffering from a variety of medical conditions, but the real question here is – are they right for you? If you need some help making that call, check out this sum up of the most notable benefits and drawbacks of adjustable mattresses.

Pros
The most significant advantage of adjustable beds is their role in relieving pain caused by various medical conditions – arthritis, back and neck problems, spinal stenosis, to name a few.
Even a slight incline of around six inches could seriously help you deal with the symptoms of heartburn.
They can relieve snoring, and help you get some much-needed rest if you're suffering from a sleep disorder, such as sleep apnea.
Do I even have to point out how comfortable these can feel compared to conventional mattresses?

Cons
As you might have suspected, they tend to be a lot more expensive than the conventional mattresses.
While the level of noise might vary, you can never eliminate it – the bed will always make some noise while you're adjusting the angle.
Because there are mechanical parts involved, these types of mattresses are not fail-proof as their "traditional" counterparts.
2 What Firmness Do You Prefer (Or Need)?
Before we go any further, I'd like to get this vital factor out of the way – mattress firmness. How firm or soft it feels will play a huge role in your overall sleeping experience, so of course, this is a vital question to answer.
However, there's just one minor issue – it's mostly a matter of highly subjective feelings and personal preferences. I think we can all agree that most of us have very different definitions of what's soft and what's firm, which makes talking about mattress firmness levels a tad bit more complicated. Factor in your weight and sleeping position and you have quite an overwhelming situation on your hands.
Luckily for you, manufacturers have thought about it, and came up with this thing called a "mattress firmness scale". So, to end the confusion once and for all, I've put together this firmness guide that should help you find your perfect match:

Soft (1-2)
Landing anywhere between 1 and two on the firmness scale, mattresses found in this range are the softest ones around. However, very few models on the market have a firmness level as low as one. That said, they're not impossible to find, but if that's something you're after, you'll have to look a bit harder.
What these mattresses have to offer is an outstanding amount of body contouring, so you'll undoubtedly sink into them and feel them hug your body, but that also means they offer the least amount of support out of the bunch.
As such, they're probably best suited for lightweight folks (the less you weigh, the less you'll sink in), and side sleepers that are looking for pressure point relief.
Since you'll spend most of your pregnancy sleeping on your side, I recommend that you get a memory foam or latex mattress, as they're known to relieve pressure points.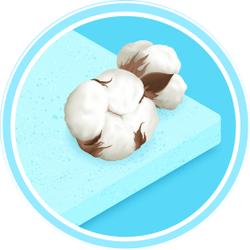 Medium Soft (3-4)
If you're not a big fan of firm sleeping surfaces, but extra soft doesn't do the trick, either, you should probably stick to the medium-soft range. While they're still able to contour to your body and provide pressure point relief, you won't end up sinking every time you sit or lay down on your mattress.
Plus, they offer slightly more core support than their soft counterparts. As such, I think they're an excellent choice for combination sleepers.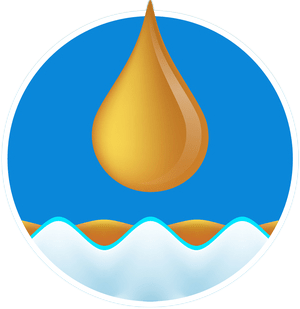 Medium Firm (5-7)
This level of firmness is somewhat of a middle ground, and if you're looking to get the best of both worlds, you should probably stick to mattresses that fall somewhere between 5 to 7 on the firmness scale.
Mattresses found in this range strike the perfect balance between contouring and support, which is why they're often called the "universal comfort" models. They seem to work for pretty much everyone – from the back and combination sleepers and people that have an above-average weight, to those of you that suffer from chronic back pain.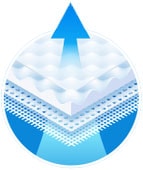 Firm (7-10)
Any model that lands somewhere in the 7 to 10 range is considered firm, but to tell you the truth, very few mattresses – if any – ever reach the maximum level of firmness.
Now, why would anyone opt for a firm mattress, when it doesn't sound very comfortable, in the first place?
Well, it's because they offer an outstanding level of spinal support.
Sure, they might not conform to your body as much, but they'll keep your spine aligned throughout the night, which makes them the perfect choice for stomach and back sleepers, people whos weight goes well above the 200-pound mark, as well as those dealing with back pain.
If you recognize yourself in any of these categories, then a firm mattress might be a good option for you.
| Mattress Size | Dimensions |
| --- | --- |
| Twin | 39 x 74 inches |
| Twin XL | 39 x 80 inches |
| Full | 54 x 74 inches |
| Queen | 60 x 80 inches |
| King | 76 x 80 inches |
| California King | 72 x 84 inches |
3A Detailed Guide To Mattress Sizes
Now, let's take a closer look at each of these mattress sizes – it should help you get a clearer picture of what might be the best option for you.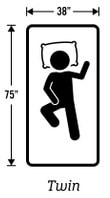 Twin
If you don't plan on sharing your bed with a significant other any time soon, or you're looking for a new mattress for your child's bed, then the twin size variety might be the right place to start your search.
That said, if you're taller than average, you may want to keep your options open and go up a size.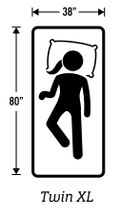 Twin XL
The twin XL ones might be a better option for tall folks that sleep alone, and they're often found in dorm rooms, as well, since they boast an additional six inches in length compared to the twin size mattresses.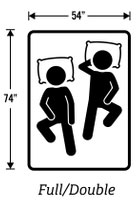 Full
The additional 15 inches in width give you a larger sleeping area, making these mattresses the perfect choice for those of you that prefer having some extra space, or for kid's beds – it gives parents a spot for bedtime cuddles.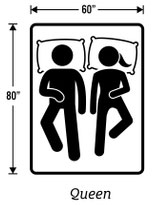 Queen
Okay, it's time to enter the realm of sharing your bed with a significant other, and the first ones to greet us there are queen size mattresses – one of the most popular choices on the today's market. Plus, they're an excellent choice for the bed in your guest room.
That said, make sure you know who you're sharing your bed with – if your sleep partner tends to occupy the majority of the bed, it might be time for an upgrade.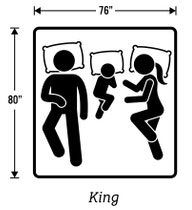 King
A king size mattress is what you'd get if you'd put two twin XL ones together. As such, it's an excellent choice if you're sharing your bed with a significant other, and both of you prefer having some extra space for all your crazy sleeping positions.
If your little ones like to spend the night at mommy and daddy's bed from time to time, you should probably get a king-size mattress, too.
California King
Lastly, you have the option of taking four inches off of the width of a king-size mattress, and transferring them to its length – that's pretty much how you get a California king mattress.
It's no wonder they're a must-have for adjustable beds – thanks to the additional few inches you won't end up with your feet hanging off the edge, even when it's elevated.
4Movement Isolation Is A Must If You Have A Sleeping Partner
Anyone who's ever been woken up in the middle of the night because their partner kept tossing and turning or getting up for frequent nighttime bathroom visits knows the difference movement isolation can make.
By definition, motion isolation determines the mattress' ability to localize and absorb the sleeper's movements, so the other person doesn't get woken up by what feels like a mini earthquake. Of course, some materials are better at confining these movements to only one side of the bed, and if that's something you'll like to see in your new mattress, narrow your search down to memory foam, latex, and innerspring mattresses with pocketed coils.
However, there's one thing you should warn your sleeping partner about – these types of mattresses could end up being slightly less comfortable to them since they offer minimal bounce. But hey, at least you get to sleep soundly, huh?
5Don't Overlook Edge Support
Unfortunately, this is something that often gets overlooked by mattress shoppers, but today we're going to change that. Here's the thing:
I know you spend some time sitting on the edge of the bed in the morning, and it's normal for it to sink in a little when you do. However, a mattress that lacks edge support will sink in excessively, which could result in you struggling to even stay on it – and I don't have to tell you how potentially dangerous that could be if you tend to sleep close to the edge of the bed.
And, as you can imagine, all-foam, as well as all-latex mattresses offer the least amount of edge support.
6What If You're A "Hot Sleeper"?
Even though our body temperature naturally starts to drop as bedtime approaches, some people tend to sleep a bit hotter than the rest of us – and if you're one of them, pay close attention to what I'm about to say.
You need your body temperature to be slightly lower than usual to enter the deep, restorative stages of sleep, and as you can imagine, waking up in pools of sweat doesn't do much in that regard.
Now, your choice of mattress doesn't affect your body's temperature as such – if you sleep hot, there's not much you can do about that. What you can do, though, is find a mattress that provides sufficient airflow and minimizes body heat absorption. So, focus on hybrids, innerspring mattresses, and maybe even latex; memory foam is a less-than-ideal choice for hot sleepers.
7How Your Sleeping Position Determines Your Mattress Choic
Are you a side, back, or a stomach sleeper – or maybe a little bit of each? Because, whether you know this or not, preferred sleeping positions should play a huge role in your choice of mattress. Sadly, not many people follow this rule and often opt for models that are nowhere near capable of supporting their sleeping style.
But that's what I aim to change with this section of the article – read on, and you'll learn how to choose a mattress that will work with, and not against, your body.
Side Sleepers
The thing about side sleepers is that two of their significant joints – their shoulders and hips – are the first to come in contact with the mattress, creating two exit points for the pressure created by their body weight.
As you can imagine, sleeping on the wrong mattress can result in a significant lack of support, which ultimately leads to the formation of pressure points, and pain in your back, shoulders, hips, and even your neck.
What constitutes as "wrong" in this scenario, though? And, most importantly, what's right?
You shouldn't go above the medium level of firmness – mattresses for side sleepers have to contour to their body, and not cause pressure points.

Pros Of Sleeping On Your Side
It can help alleviate both snoring and sleep apnea since it minimizes the chances of obstructed airflow.
If you sleep on your left side, it can help you with acid reflux and heartburn, as well as other gastrointestinal issues.
Side sleeping also elongates the spine, which helps lower the risk of back pain.

Cons Of Sleeping On Your Side
It can put a lot of extra pressure on your stomach and lungs.
This sleeping position is known to restrict blood flow into your arm, which can lead to numbness.
Since your skin comes in direct contact with the pillow, you're running a risk of premature wrinkles, as well as acne breakouts.
Back Sleepers
If asked, any sleep expert would tell you that, ideally, everyone should sleep on their back. So, if you're a back sleeper already, congratulations – you're already doing something great for your overall well-being. Now, all that's left is to find you the right mattress, and you're all set!
As a back sleeper, you spread out your body weight more evenly, which automatically lowers your risk of developing pressure points. Furthermore, as a reward for your excellent choice of sleeping position, you also get to choose from a wide range of mattress types, without the risk of pain and discomfort.
That said, for the best possible sleeping experience, you should still pay attention to firmness and support – without it, your spine won't be properly aligned, which could lead to back problems.
Narrow your search down to mattresses that fall somewhere in the medium-firm, even firm range, as they're usually the ones that can provide some much-needed support, without compromising comfort.

Pros Of Sleeping On Your Back
Your spine and neck will remain straight and elongated throughout the night, and with your back aligned, your muscles can relax, too, so there's less chance of waking up with back pain.
Keeping your face away from the pillow means you're less likely to develop wrinkles, which is always a plus.

Cons Of Sleeping On Your Back
If you're sharing your bed with a back sleeper, know that they run a higher risk of loud snoring.
Sleeping on your back is closely related to sleep apnea, a severe and potentially life-threatening sleep disorder.
Since your skin comes in direct contact with the pillow, you're running a risk of premature wrinkles, as well as acne breakouts.
Stomach Sleepers
Stomach sleepers have an entirely different set of issues to address since their sleeping position tends to put a lot of pressure on their hips and pelvic region. Without proper support, it can even lead to their midsection sinking into the mattress, and you what that means – an inward curving of the spine and a high risk of back-related problems.
For this reason, stomach sleepers have to focus on finding a mattress that will ensure their body weight is equally distributed, as to avoid potential sinking – they need to stay as flat as possible. And, of course, firm mattresses seem to be the best candidates for the job.
Oh, and one more thing – even though the right mattress can improve your sleeping experience significantly, I strongly encourage you to try and change your sleeping position. In the long run, sleeping on your stomach still does more harm than good.

Pros Of Sleeping On Your Stomach
The only good thing about sleeping on your stomach is the fact that it reduces snoring and helps ease the symptoms of sleep apnea.

Cons Of Sleeping On Your Stomach
Sleeping on your stomach means you'll have to keep your head turned to the side, with your neck twisted, and your spine misaligned.
It's the worst possible sleeping position for your spine, since it flattens its natural curve, and leads to back pain and discomfort.
Since your skin comes in direct contact with the pillow, you're running a risk of premature wrinkles, as well as acne breakouts.
8Your Body Type Matters, Too
When it comes to mattresses, the one-size-fits-all rule doesn't apply – you might find a model that has all the features you're looking for, but if it doesn't work for your particular body type, you're in for a big disappointment. The overall feel of the mattress, the support it provides, how much it sinks in when you lay down – it all greatly depends on your body type and, more importantly, your weight.
The table below should provide enough information on ideal firmness levels and choice of mattress materials according to your weight and body type. Keep in mind these things are highly subjective, though, so consider them to be general guidelines, rather than a "perfect mattress choosing formula".
| Criteria | Less Than 130 Pounds (Below Average) | 130 To 230 Pounds (Average) | More Than 230 Pounds (Above Average) |
| --- | --- | --- | --- |
| Firmness (Side Sleepers) | Soft to Medium Soft (3 to 4.5) | Medium to Medium Firm (5 to 6.5) | Medium Firm to Firm (6.5 to 8) |
| Firmness (Back Sleepers) | Medium Soft to Medium (4 to 5.5) | Medium to Medium Firm (5 to 6.5) | Medium Firm to Firm (6 to 8) |
| Firmness (Stomach Sleepers) | Soft to Medium Soft (3 to 4.5) | Medium Soft to Medium (4 to 5.5) | Medium Firm to Firm (6 to 7.5) |
| Memory Foam Mattress | Fair to Good Support | Good to Very Good Support | Good to Very Good Support |
| Latex Mattress | Good to Very Good Support | Good to Very Good Support | Good to Very Good Support |
| Innerspring Mattress | Fair to Good Support | Fair to Good Support | Poor to Fair Support |
| Hybrid Mattress | Poor to Fair Support | Fair to Good Support | Good to Very Good Support |
9Factor In Any Existing Medical Conditions
As mentioned previously, your sleeping position of choice and your weight play a significant role in your choice of mattress. However, there's one more thing you should factor in – medical conditions.
Back Pain
Okay, it's time for you to hear the ugly truth – approximately 80 percent of all adults will experience back pain at one point of their lives, and sadly, for some, it becomes a lifelong condition. What saddens me the most, though, is that most of these people don't realize that even something as simple as a change of mattress could help alleviate their symptoms drastically.
And if you are one of those people, I think it's about time you learn how to choose a mattress for your bad back!
With back pain, the trick is to ensure the mattress provides body-contouring and support – you want it to be firm and supportive enough to keep your spine aligned, but at the same time, you shouldn't skimp on the softness, either, since it can soothe any existing pressure points.
So, opt for medium-firm mattresses that strike the perfect balance between support and contouring, and, as far as the materials go, stick to memory foam or latex ones.
Read more: Get Rid of Middle Back Pain
—————-
Shoulder Or Hip Pain
As it turns out, shoulder and hip pain seem to have a common denominator – a specific sleeping position. Can you guess which one?
That's right – sleeping on the side.
Now, I could tell you to change your sleeping position and start sleeping on your back, but we all know that's not going to happen, so instead, let's focus on finding you the right mattress.
Pain in hips or shoulders, such as the one you're experiencing now, usually comes from putting too much pressure on these joints and creating some very painful pressure points. The best thing you can do to get rid of the pain is to find a mattress that will not only help relieve these pressure points and conform to your body but keep your spine aligned and give your muscles a chance to relax, as well.
For this reason, I suggest you narrow your search down to memory foam and latex mattresses.
—————-
Acid Reflux
When the muscle found at the entrance of your stomach, known as the lower esophageal sphincter, doesn't do its job correctly, and the stomach acid finds its way to the esophagus, the result is a painful, severely uncomfortable condition – acid reflux. And it's hard to get a good night's rest when a sharp pain in your chest keeps waking you up all the time.
One thing I've noticed is that back sleepers (often with minimal head support) are those that complain about heartburn the most. The solution is rather simple – all you need to do is elevate your head!
So, if you're looking for a new mattress, and you're hoping to address nighttime heartburn attacks, as well, I suggest you consider adjustable beds because they'll allow you to raise your upper body into a more comfortable position by nothing more than a touch of a button.
—————-
Arthritis
If you have arthritis, your search for the right mattress could turn out to be a bit overwhelming, not to mention frustrating – and the main reason why is the fact that the "right" mattress for people with arthritis doesn't exist. Even with around 350 million people around the world suffering from this condition, they're all affected differently, which makes it hard to establish a common ground.
So, instead of suggesting a model or two, I figured it would be better if I taught you how to choose a mattress that will address your personal needs and preferences.
The most important thing you need to look for is support. It has to be able to support your entire body – your neck, spine, waist, and legs, as well as all the sore joints, such as shoulders, hips, and knees.
Next, you need to address the firmness of the mattress. For someone with arthritis, the formation of pressure points can easily lead to a significant increase in pain. Since that's something we're looking to avoid, I'd like you to check out mattresses with a medium level of firmness – they're firm enough to ensure proper spinal alignment, but have just the right amount of softness to them, too.
Lastly, make sure you can still comfortably move around on the mattress – you want to avoid the stiffness that stems from staying in one position for too long.
————-
Chronic Lumbar Discomfort
Lastly, let's talk about your options if you're suffering from chronic lumbar discomfort. Since the lumbar spine is just a fancy name for the C-shaped curve located in your lower back, you can expect to see some similarities with the already mentioned mattresses for back pain.
For instance, the best way to address chronic lumbar pain is to find a mattress that walks the fine line between comfort and proper back support. The reasoning behind it is pretty much the same, too – medium-firm mattresses will keep your spine aligned while providing pressure point relief, at the same time.
And of course, memory foam mattresses seem to be your best bet if you're looking to get rid of lower back pain for good.
What About Moms-To-Be?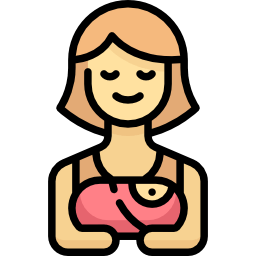 From nausea and frequent trips to the bathroom to chronic lower back pain that rears its ugly head in the third trimester, as guys, we can't even begin to imagine the number of changes your body is going through now that you're a mom-to-be.
What we can do, though, is ensure we're doing everything in our power to help you get through pregnancy as smoothly as possible – and yes, that means making sure you're getting a good night's rest, too.
There are three key features you need to keep an eye on if you want to get some much-needed rest during these blissful, yet challenging nine months of your life:

A Soft And Conforming Surface
Since you'll spend most of your pregnancy sleeping on your side, I recommend that you get a memory foam or latex mattress, as they're known to relieve pressure points.
Be careful not to go overboard with the softness, though. Stick to a medium level of firmness, so you don't find yourself "stuck" in the middle of the bed.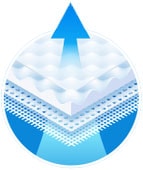 Temperature Regulation
Pregnancy tends to make you sleep hotter than usual, so having a mattress that doesn't absorb much of your body heat is pretty significant.

Motion Isolation
You don't want to wake up your partner with all those nighttime bathroom trips, now, do you?
Tips For Setting Your Mattress Budget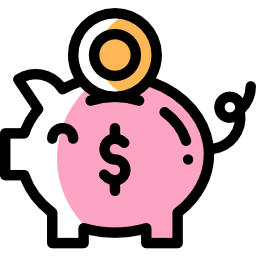 Okay, let's be real for a moment here – money can sometimes be tight, and even the most basic things, such as paying the bills, rent, and buying groceries can take a toll on your budget. So, what are you supposed to do when the need for a new mattress arises out of nowhere, and you don't have a small fortune to cover the expense of getting one? Sleep on the floor?
Of course, not!
I mean, sure, you're bound to notice some difference in quality and durability if you opt for the cheaper model, but if you're looking for a quick fix, I can assure you there are some excellent mattresses out there that come at reasonably affordable prices.
On that note, here are a few tips for deciding on your mattress budget: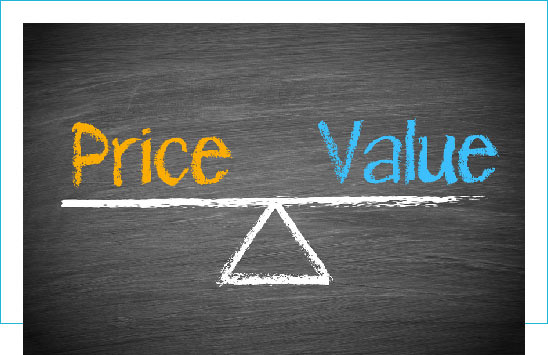 1
Price Doesn't Equal Quality
The first thing you need to remember is that spending more money doesn't always guarantee you a better sleeping experience. The trick isn't in buying the most expensive model you could find – it's in finding what works for you.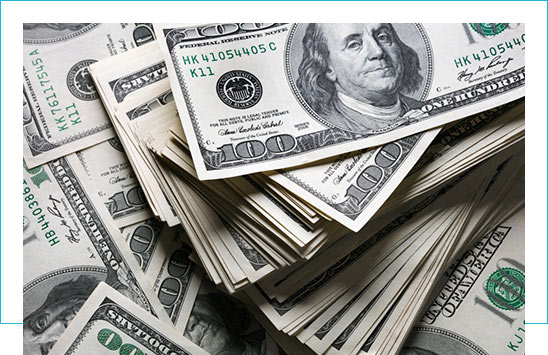 2
The $1000 Price Point
Finally, let's talk actual numbers. In most cases, a budget of a thousand bucks should do the job – you'll have plenty of options, and you'll be able to dig into the more "luxurious" models on the market.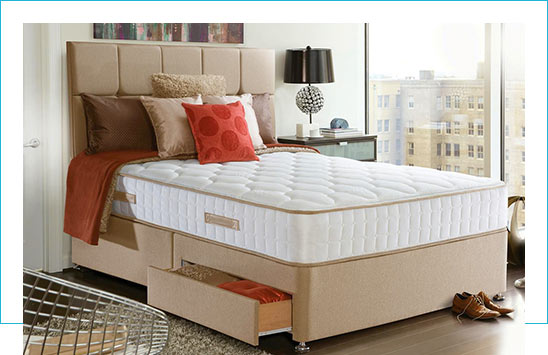 3
The Bigger The Mattress, The Higher The Price
As you can imagine, the size of the mattress does affect its price to a certain extent. With that in mind, if you're planning on buying a king or a California king size mattress, you should increase your upper budget limit a bit, to give yourself a wider range of options.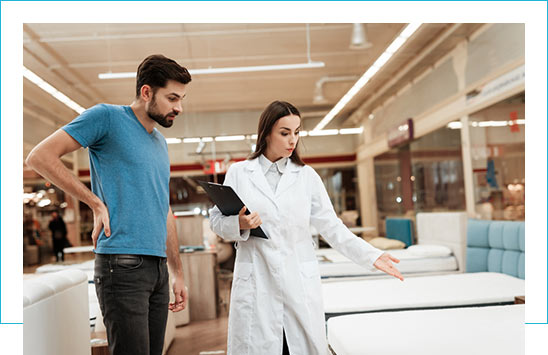 4
Don't Settle For Less
Again, I know you're probably working with a limited budget here, and it's true that the price tag isn't always an indicator of quality, but please keep in mind this is not the time to be cheap. Your sleep quality is at stake here – and you can't put a price on health, can you?
If the deal seems too good to be true, it probably is, and you risk getting a mattress that's either poorly made, not as durable or even constructed from toxic materials.
Take Good Care Of Your Mattress And Make It Last Longer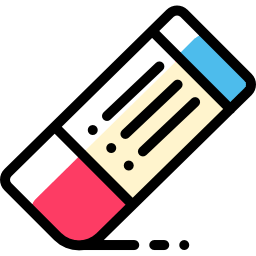 When it comes to mattresses, a little care goes a long way – and since you're clocking in over 2500 hours of sleep every year, you should do everything in your power to keep your mattress in good shape.
And while there's no way you could keep your mattress forever, there are still some things you could do – or not do, for that matter – to keep it in top shape for as long as possible. So, without further ado, here are some dos and don'ts of good mattress care!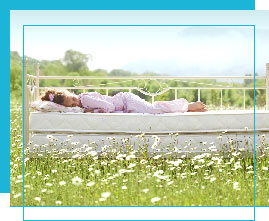 DO Air It Out From Time To Time
You know how you enjoy spending time outside in the fresh air? Well, your mattress would like the opportunity to do so every month or two, as well.
So, take advantage of sunny mornings, strip the mattress of all the bedding, and let it air out for a couple of hours. Not only will this help keep it moisture-free and odorless, but it could prevent the dust mites from thriving inside your mattress, too. It's a win-win if you ask me!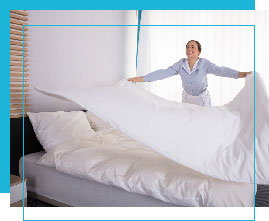 DO Change The Sheets Once A Week
The sweat, dead skin cells, oils, hair, and leftover crumbs from your midnight snack – those are just some of the things you leave behind in your bed every morning. Sounds yucky, right? If that doesn't motivate you to wash your sheets at least once every two weeks, I don't know what will.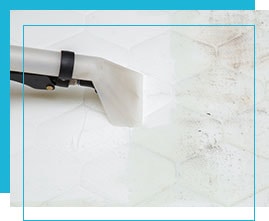 DO Clean Your Mattress Regularly
And speaking of keeping things clean in the bedroom, there's one more thing you should remember – your mattress needs a thorough cleaning from time to time, too.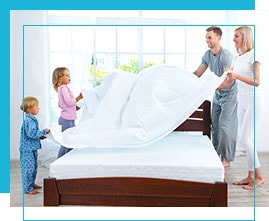 DO Flip And Rotate The Mattress
Rotating your mattress is, without a doubt, one of the most important things you can do to ensure its longevity, as it essentially helps even out the impact your body has on its surface.
Flipping is now a thing of the past, since most mattresses these days are no longer double-sided, meaning there's only one "right side up." If you somehow end up with a mattress that does need to be flipped, doing it a few times a year – every two to six months, or so – should suffice.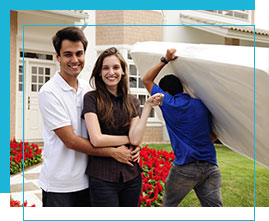 DO Handle It With Care
And speaking of moving your mattress, another thing you should be careful about is how you handle it – pulling, dragging, and tugging are all out of the question. If you need to lift the mattress, get a few people to help you out and do it from underneath – supporting and distributing its weight is vital here.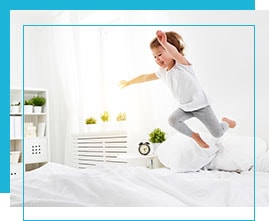 DON'T Let Your Kids Jump On The Bed
Do you remember what your mom used to tell you about jumping on the bed when you were a kid? Well, she was right! Jumping on the bed is not only dangerous but could damage your mattress, and the entire bed, for that matter, as well.
Your kids might think that using your bed as a trampoline is fun, but it will put a lot of unnecessary pressure on it and could damage the mattress, including the stitching, over time – and you don't want that, do you?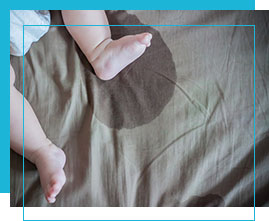 DON'T Get It Wet
I can't stress this enough – mattresses and liquids don't mix well together, which is why you should minimize the chances of spills as much as you can. For starters, it would be a good idea to end the habit of drinking your morning coffee in bed.
That said, accidents do happen – even when you're extra careful. So, if something does happen, make sure you blot out as much liquid as you can, clean the area, and make sure the mattress is completely dry before you make the bed again.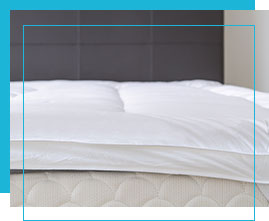 Buying A Mattress Topper Might Be A Good Idea
And speaking of things you should and shouldn't do to prolong the life of your new mattress, investing in a mattress topper as a means of both making it even more comfortable, as well as protecting it from potential accidents and wear and tear is always a good idea, too.
FAQ About Choosing A Mattress: You Ask, I Answer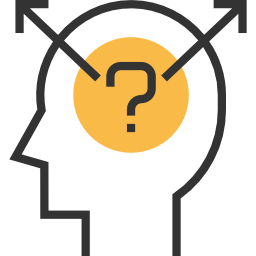 Okay, I'm assuming you still have a couple of unanswered questions on your mind – so, let's get you some answers, shall we?
Here are some of the frequently asked questions most mattress buyers tend to have before – and after – their purchase:
Final Thoughts
Okay, first of all, I'd like to congratulate you on making it all the way down to the end of the article. It was quite a read, huh? But hey, at least now you know how to choose a mattress like a pro!
I hope you found the article to be not only informational but enjoyable, too. As always, if you have any additional questions or want to share your mattress buying experience, feel free to leave a comment below!