You've probably heard Rihanna sing about a California king bed, but you might have thought she was just making the phrase 'king-size bed' sound nicer and fit the song better.Well, as it turns out, she was referring to a completely different thing – a bed with a California king mattress, to be exact.Is it different from a regular king mattress? You bet it is! That's what I'll be talking about today – the main differences between the king and California king mattresses and why you should
never
confuse one for the other!So, let's get right to it!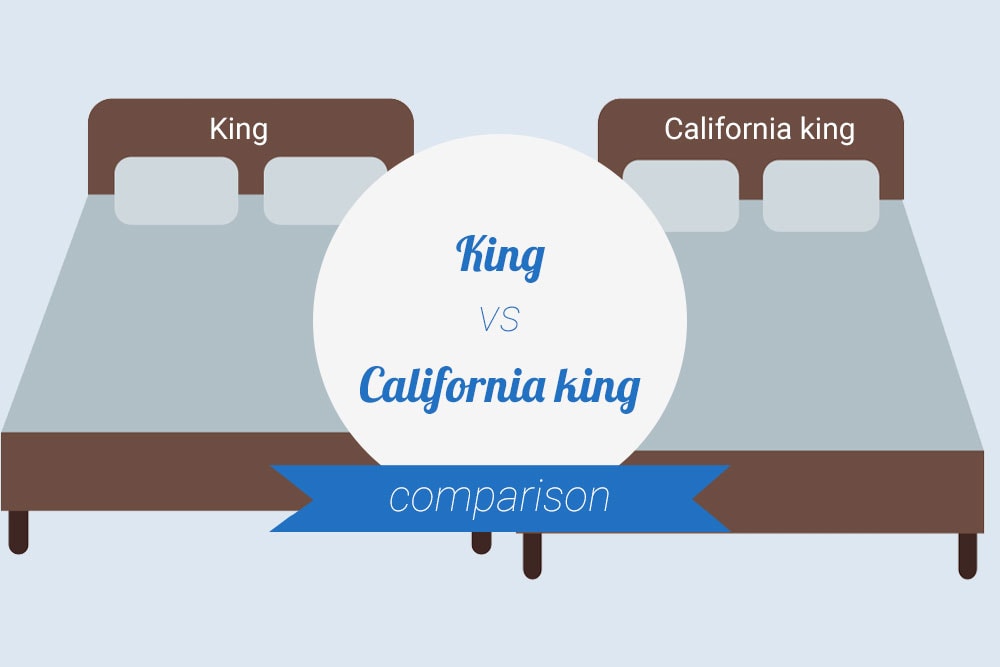 What is a King Size Mattress?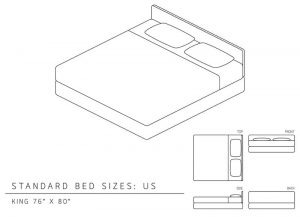 A King size mattress is one that measures approximately 76 inches in width and 80 inches in length and is made for two people.
It is the widest mattress available which is great for couples and offers a lot of space for changing positions, as I found out when my girlfriend and I used one.
Another reason why it's great for couples is because it offers enough space for a third, tinier person if you happen to have one. Yes, I am talking about a kid. One larger pet can also fit in with you – maybe a Labrador or a tiger. I don't recommend using it with the latter one though.
What is a California King Mattress?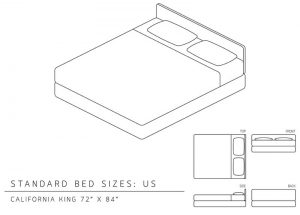 The California King is a mattress that's 72 inches wide while being 84 inches long. This makes it the longest mattress type available on the market.
If you're having problems with your feet sticking out of the bed or not having enough space for your head, this is the mattress for you.
It is also a decent choice for couples since it is only 4 inches slimmer than a king-size mattress is. However, it might not offer enough room if you want your kid or pet to sleep with you or if you both toss and turn a lot. Just for the record – I'm the one that is rowdy during sleep, not my girlfriend.
King Mattress vs. California King Mattress Comparison Chart
| | | |
| --- | --- | --- |
| | King Size Mattress | California King Mattress |
| Length | 80 inches (214 cm) | 84 inches (203 cm) |
| Width | 76 inches (193 cm) | 72 inches (183 cm) |
| Surface | 6048 square inches | 6080 square inches |
| Cost | Usually the same as a king size or slightly higher, but the cost of the bedding is usually higher | A king size bed usually costs a lot, but the king size mattress doesn't cost as much |
| Maximum capacity | 2 people | 2 people |
| Other names | Eastern King/Standard King | Western King Mattress |
King Mattress
California King Mattress
Pros

Provides enough room for two people and a pet or kid
Requires less room space
It's easier to find bedding that fits it
The price is slightly better

Better for tall people
Provides a larger sleeping surface
It has better edge support
It's better for combination sleepers

Cons

Not good for tall people
Poor edge support
Smaller sleeping surface overall

They have less variants on offer
It's difficult to find bedding that fits
Requires a large room
Here I'll go through a few different categories and compare the king and the California king mattresses, picking an overall winner in each category. At the end of the article, I'll also pick an overall winner for the better mattress. Buckle up, here we go!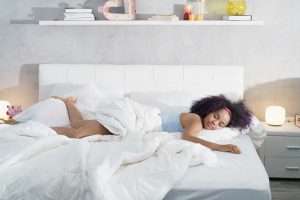 While these two mattress types might seem similar in their dimensions, their use is quite different, and they are made to fit different types of people.
The dimensions of the California king make it ideal for taller people. If you're over six feet tall and have trouble finding a place for your feet when sleeping, you will absolutely love this mattress.
On the other hand, king mattresses are better for most other types of people. They offer more room to maneuver due to their width and are better for people who toss and turn a lot.
Also, they leave enough room for a kid to sleep with their parents. I also know some taller people who prefer to sleep with their feet hanging, so they're better for them as well.
There's not a lot of room to argue here – king mattresses are simply more versatile in my opinion and a better option for most people.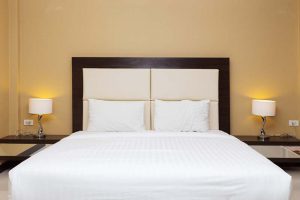 The size difference between the two mattresses might not seem like a lot, but it becomes much more pertinent when you have to fit that mattress onto a bed and put that bed into your room. The room size requirements are quite different.
For a king mattress, the minimum room size comes up to about 11 feet and 6 inches by 9 feet and 6 inches. This leaves enough room for a door and a nightstand and not much else.
However, that's barely enough, and the recommended size is at least 12 by 12 feet or larger. This will leave enough room for at least two wardrobes directly opposite the footboard of the bed.
The California king requires a bit more room due to its length, and you will need a long room to be able to fit it in properly. The minimum space is at least 12 by 13 feet, but 13 by 15 feet is recommended if you want to have space for wardrobes and other pieces of furniture. With that kind of setup, you will also have space to move around.
Since longer rooms are a bit more difficult to find, king mattresses tend to fit better in most standard-sized rooms.
This is a tricky thing to consider. I have found California king mattresses that are much cheaper than some king mattresses and vice-versa. Overall, when I consider the average price, it comes out as roughly equal. However, the price of the mattresses themselves doesn't tell the full story. 
California king mattresses are much harder to find, and because of that, all the additional equipment that is made to fit them is also much more expensive. Bed frames, mattress protectors, sheets, covers – it's all more expensive than the same gear made for king-size mattresses.  
Because of that, buying a king mattress is a cheaper option overall since accessories for it are cheaper and easier to find.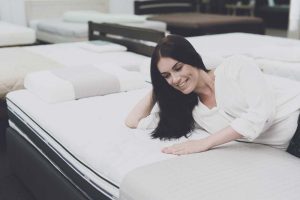 When it comes to the support and comfort that a mattress might offer, size does matter a lot, and that's what makes these two mattresses so different.  
King mattresses typically don't have the greatest edge support due to their width. Hybrid king mattresses will offer adequate, but not the greatest edge support so you might have a bit of trouble when sitting on the edge of the bed. A foam king mattress is much worse and offers almost no edge support. 
California king mattresses are more compact meaning that even foam models don't have much of a problem with edge support.  
As for overall comfort, they are roughly the same in both mattresses. However, king mattresses are better for people who change positions a lot, while Cal king mattresses offer superior comfort for tall people.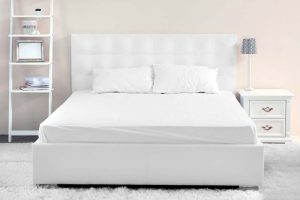 As mentioned previously, accessories for a king-size mattress are overall cheaper and easier to find, due to the mattresses themselves being more common. Because of this, king accessories are more numerous as well, and you will be able to find a lot of different stuff for them on the market. 
However, due to California king mattresses being a bit more unique, they offer some accessories that king-sized mattresses do not. Those accessories do end up being more expensive, though. 
King mattresses have some notable design variants, the most common of which is the "split king" bed. This is a king-size bed that's divided in two in the middle, making it two inches wider than a standard king mattress.
California king mattresses, on the other hand, are a more common size when it comes to air beds and water beds if you like that sort of thing. King size waterbeds are more difficult to find.  
Overall, king-size mattresses offer more useful variants and have more affordable and varied accessories.
Frequently Asked Questions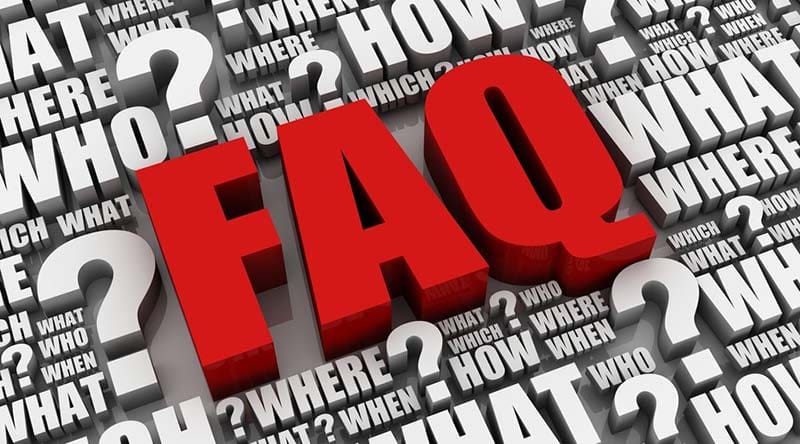 It won out in more categories, and it did so easily. It is simply a more versatile type of mattress that will fit most couples and provide a quality sleeping experience for a lot of different people.  
California king mattresses still have their benefits, but they are a more niche product. They will certainly fit some people better than a king mattress would, and you might be one of those lucky sleepers. Most of you should stick to king mattresses, though, it's the safe bet.  
I hope you'll visit me again and, until next time, sleep well!