If you have a problem with chronic pain, it can be difficult to manage. Painkillers are only a stop-gap solution that can lead to addiction, while physical therapy can be quite expensive.
There are alternatives, though, including massage machines, creams and so on, but one of the best ones around is certainly electrotherapy. It's something you can do at home, and it has proven to be more effective than I initially thought.
Stick with me today, and I'll give you a bit of info about the machines used for such therapy – TENS units.
What are TENS Units and How Do They Work?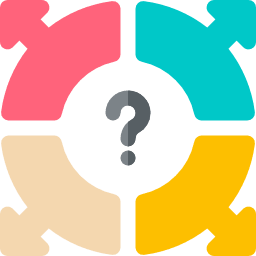 I'll start by explaining the name since that seems to confuse most people. TENS is an acronym that stands for Transcutaneous Electrical Nerve Stimulation. While that phrase does sound complex, it basically means shooting electricity into your nerve endings through your skin.
Well, it is a bit more complicated than that, but that's the gist of it. TENS units usually have electrodes that are connected by wire to the main unit, which generates electricity and is used to control the intensity and type of stimulation that you'll be receiving.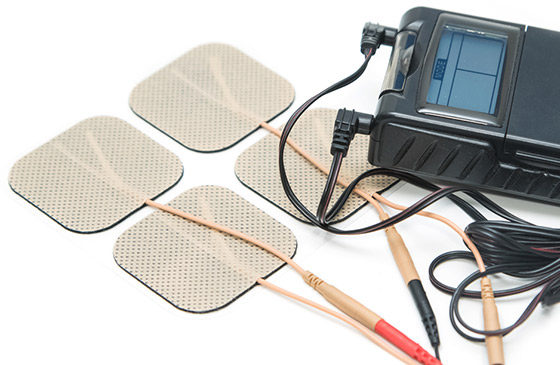 The electrodes are covered in conductive sticky pads that you can apply to your skin at the painful area – they are reusable, but have a limited number of uses.
The electricity will travel through these pads and through the areas of your skin that they are covering and stimulate the nerve endings in that area. So, how does this help with your pain?
Well, there are a few different competing theories about that. One of the more popular theories posits that the electric impulses to the nerve ending simply overload them. This makes them unable or less able to receive further electrical impulses, including those from your brain, thus making you feel less pain.
Another theory makes a claim that the stimulation your nerves receive prompts your brain to release more endorphin. This is a chemical known as a painkiller and antidepressant. It's not all that dissimilar to how a massage affects your body.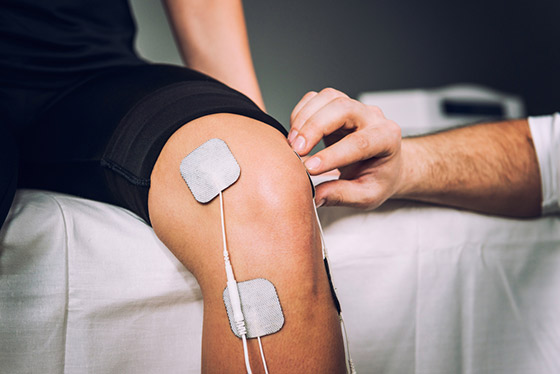 Some theories posit that it's a combination of both of these effects or maybe something else entirely. Whatever may be the case, TENS units have been proven to work, and the pain relief they offer can't be attributed to the placebo effect.
They also work for a wide variety of conditions from bone cancer to arterial diseases and diabetic neuropathy. The effects are not only short term – they have long-term implications as well.
Due to this, TENS units are one of the best, clean alternatives to medication when it comes to managing pain. But, they can offer more than just that, and I'll talk about that in just a minute.
The Benefits That TENS Units Offer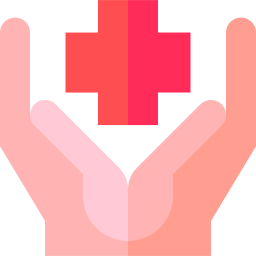 I know that the main benefits of TENS units are not always obvious and they can seem like a gimmick that doesn't offer that much.
Those doubts are understandable – after all, how many 'seen on TV' products claim to offer similar things but end up being useless?
However, TENS units are different, and they offer quite a few proven benefits which is why there are a lot of physical therapist recommended TENS units around. Here are just some of the most important ones.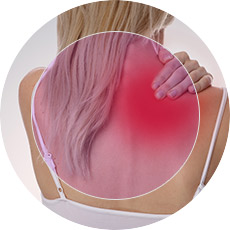 1. Easy Pain Relief
The most important benefit of a TENS unit is that it can provide you with pain relief that doesn't rely on any sorts of drugs and is completely non-invasive.
Unlike medication, TENS units require no prescription, you can use them more often, you have a lesser chance of any side-effects, and they don't cause addiction. If you find that TENS units help you, they'll be a great alternative to medication.
Using a TENS unit also doesn't hurt or leave any marks on your skin. It's clean, safe and almost completely risk-free if you follow all the right safety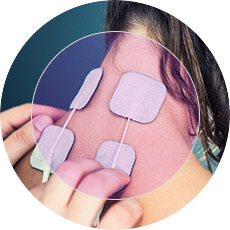 2. Portable and Discreet
While there are other machines that can help you manage your pain, they're usually quite bulky even if they're marketed as portable. The best ones, like massage chairs, are you can't even move on your own, let alone take outside with you!
TENS units, on the other hand, are incredibly small – usually smaller than a smartphone – and the pads won't even stick out of your clothes.
You can have them running anywhere you find yourself, and no one will even notice since most of them have a silent mode as well.
It's great for those of you that need pain relief at work or even on a night out with friends. Having a TENS unit is invaluable in such cases.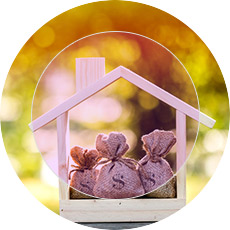 3. Accessible and Affordable
One of the best things about TENS units, when compared to similar devices, is how accessible they are to the average consumer. They're easy to use (for the most part), and you can do most things with a few clicks.
They also have a low starting price so you can get them without breaking your budget in half. This is a great boon since people who suffer from chronic pain have a low income, especially in developing countries.
How to Buy a TENS Unit Near Me?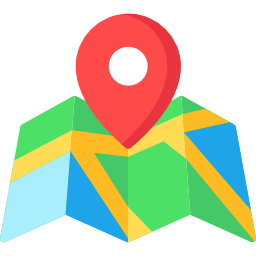 So, you want a TENS unit and you want it right now, without waiting for long delivery times after buying it from Amazon or other online retailer. What can you do?
Well, these days you can just run a quick search for something like "Buy TENS unit near me" or "TENS unit shops near me" and browse through the results and find what you want without having to ask around.
If you want to find it even faster though, check out the map below.
As you can see, I've already done the work for you right here. This map has all the relevant shops near you and you can click on them to find out where the shop is located, when it's open and which types of products they offer. You can have your TENS unit with you before the day's end and it's all simple and easy.
The Best TENS Units in 2021 – Comparison Table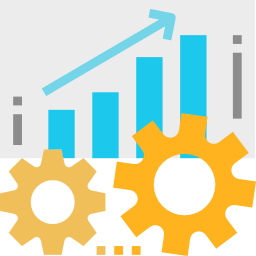 If you're not into reading more detailed reviews, here's a quick comparison of all the best TENS units that you can find in 2021.
The 19 Best TENS Units in 2021 – Detailed Reviews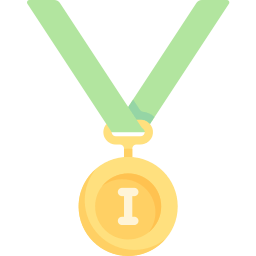 Making the Tough Choice – The Buying Guide for Finding the Best TENS Unit for You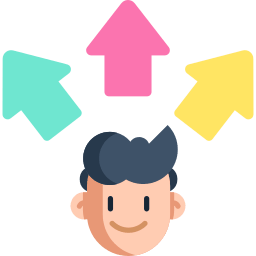 I know that choosing a TENS unit can be difficult, especially if you've never bought anything similar before.
That's why I'll give you a few pointers that you can follow to make sure you get the best one for you.
1Adjust it to Your Liking
When you struggle with chronic pain, not every day is the same. On some days you might feel almost fine, while on others it might be so intense that you can't even think straight. It gets even worse when the pain is present in more than one place.
Because of that, you'll have to switch up the type of therapy you're using from day to day. That's why it's important to find a TENS unit that you can adjust to your liking so you can always get the therapy you need.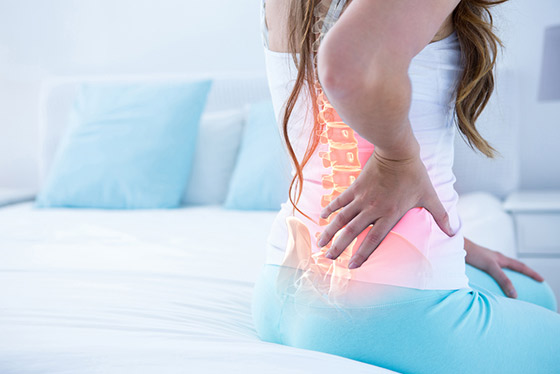 Of course, I don't think you need to get expensive, professional units that cost a few thousand dollars – for home use, something less complex will do.
I'll break it down into a few different categories for you: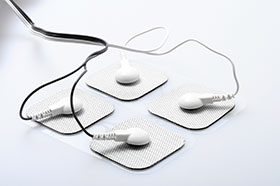 Number of Electrodes
The number of electrodes that a TENS unit has is important because more electrodes allow you to cover a larger area.
If you have chronic back problems, you'll need a unit with at least 8 electrodes in order to cover such a large area.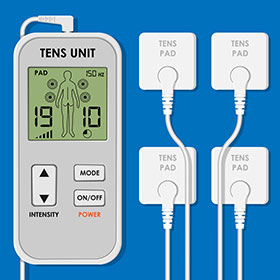 Channels
Most TENS units either use one or two channels, while some even use four.
If you have a one-channel unit the intensity levels of all the electrodes are adjusted with one dial.
If you have two channels, half of the electrodes can work on one intensity level while the other half can work on another, at the same time. This allows you to treat two different areas at the same time.
With quad-channel units, you can even treat 4 different areas of your body at the same time, or treat multiple people at the same time.
Having more channels is almost always better, though it can make the unit a bit more complicated. Most physical therapist recommended TENS units will have multiple channels.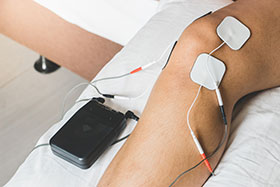 Intensity Levels
More intensity levels allow for better fine-tuning of the therapy you're receiving. Just keep in mind that more intensity levels are not the same as more power – a unit with just 2 intensity levels can be stronger than one with 25, it's just less adjustable.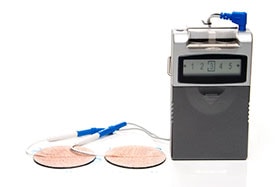 Programs
Most TENS units have a wide variety of pre-programmed modes available. These modes can change the length of each electrical pulse, the pauses between pulses and so on.
Some of these programmers are made for dealing with certain types of pain, and they can be extremely beneficial.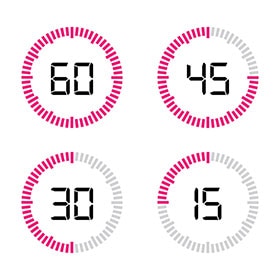 Timers
The timers in TENS units are used to determine the length of your therapy, and some even have an auto-shutdown feature in case something bad happens. Most of them will let you set the length somewhere between 5 and 60 minutes, but there are some units that go beyond that.
The more adjustability a unit has, the easier it is to make it conform to your exact needs and help you get rid of the pain. That's why I'd say this is what you need to consider before you think about anything else.
2Battery Powered vs. Rechargeable
Most TENS units out there are powered by batteries and the main choice comes down to this – do you get one powered by a rechargeable battery or one where you need to replace the batteries?
The difference might seem minute at first, but it's more important than you might realize, especially when it comes to portability.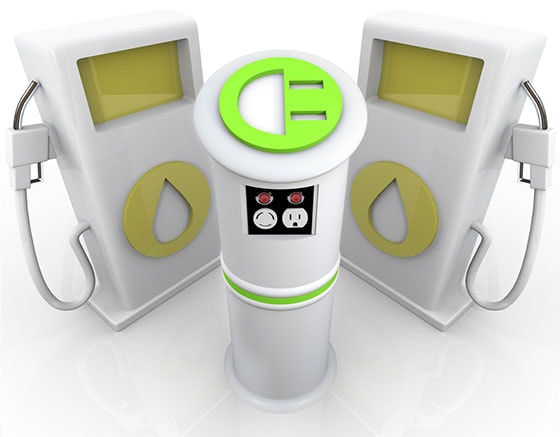 Sure, both types are usually something that you can carry around with you, but a rechargeable unit will run out of power much faster and need to be recharged while a battery-powered unit can last for days or even more if you have spare batteries on hand.
However, rechargeable units will cost you less in the long run, and they can usually be more powerful than TENS units powered by regular batteries. They're also larger and less portable, but that's not a bad tradeoff.
Corded TENS units also exist, but they're rather rare and not portable at all. They're mostly a thing of the past, as far as home use goes, and are mostly used by professionals. They're more complex, expensive and the most powerful TENS units around.
There's no objectively right or wrong choice here – you just need to figure out what suits you better based on the pros and cons of each type.
3Ease of Use
TENS units can be quite complex machines despite their deceptively simple appearance. However, not everyone can easily adjust to all the different options, and if the interface is not user-friendly, it can be even worse.
Older people are among those that need TENS units the most, but they're also not so keen on accepting new technology. They can also have poor vision, shaky hands and so on.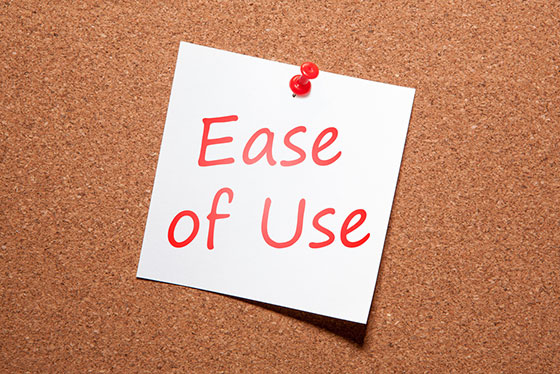 Because of that, it's important to find a TENS unit that has a simple and clean user interface, with all options easily accessible and all parameters easily readable.
Now, 'easy to use' is not the same as 'simple' – there's a difference. Complex TENS units can be easy to use if their basic options and settings are easily accessible, clearly marked and signposted. On the other hand, even a simple unit can be exceedingly difficult to use if the layout of the unit is confusing.
For example – a large, clear button on the front of the unit for setting intensity is easy to use, but a small unmarked dial on the back of it can be more difficult to use, even if the settings are identical.
Touchscreens can make a unit easier to use for some
Older people who need large buttons to press, for example – but they can also make it more difficult to use if you need to blindly change the settings without taking the unit out of your pocket.
Getting a wireless TENS unit is also an option – meaning that the electrodes aren't connected to the main unit by wires, making them easier to use on the go. However, a wireless TENS unit will usually be less powerful.
It all depends on who the unit is for and how you want to use it – but don't get a simple unit that lacks the necessary settings thinking that makes it easy to use. Find one that's both accessible and feature-rich – you don't have to compromise.
4The Right Size
While most TENS units seem relatively small, their size is still an important thing to consider. You can put some units in the pocket of your jeans and use them on the go, while others simply won't fit – and the difference can be only a few inches.
However, a unit being larger is not necessarily a bad thing if you intend to use it mostly at home. Some of the upsides that larger units have are larger screens and buttons that are easier to see and press. For older or disabled people, this is incredibly useful, much more than the unit being portable.
Again, you can't say any of the options are objectively bad; you just need to find the size that's right for your needs.
5What Else Does it Offer?
These days, TENS units often offer more than just their core functionality. While that core functionality is the most important thing about them, having a few extras never hurt anyone.
The most common piece of extra functionality is a program that allows them to perform the function of an EMS unit. If you need an EMS unit, this can save you a ton of money. I'll talk a bit more about what EMS units are and what they're used for in a bit, so stay tuned for that.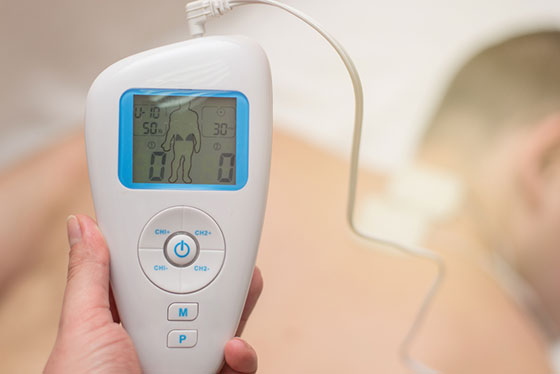 Other common extras that might come with a TENS unit are extra sticky pads, extra batteries, water-based gels, carrying cases or straps and more. These are all useful though you can do without them and buy them all separately.
Overall, if a good unit has some great extras you should buy it over a similar unit without them – but never buy a bad unit just because of the extras, it's not a wise move.
TENS Units vs. EMS Units – What's the Difference?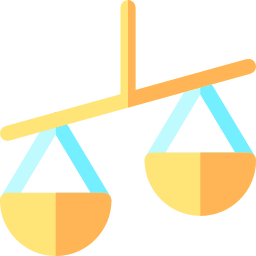 Since EMS functionality is often included in TENS units, it's easy to confuse the two and think that they're just different names for the same thing, or that they do relatively similar things.
This is quite far from the truth.
As the name EMS – Electric Muscle Stimulation – implies, EMS units use electrical current to shock and contract your muscles, instead of applying the stimulation to your nerves, like the TENS unit does.
Their purpose is also different. While TENS units are primarily used for pain relief, EMS units are used to stimulate muscle tissue for a wide variety of purposes. Lightly shocking and stimulating your muscles and forcing them to contract can be useful for relieving sore muscles from pain after exercising or for the reduction of swelling after sports injuries.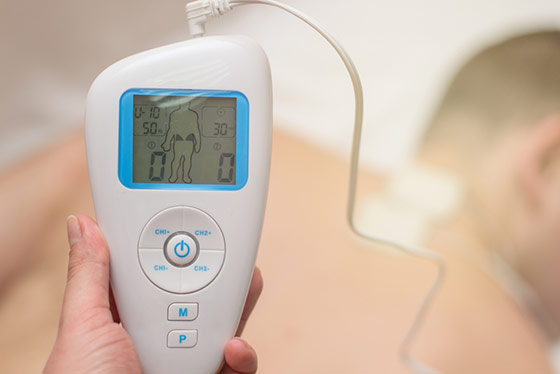 However, a lot of athletes also use it for strengthening their muscles further by keeping them engaged and active even while they're not actively training. This can lead to muscle injury from overwork, so be careful if you're doing that. Using EMS units for warm-up before training is much safer.
Of course, EMS also has other therapeutic uses, the most important of which is keeping the muscles in good shape during long hospital stays or periods of inactivity after injuries.
By constantly stimulating the muscles you're avoiding muscle atrophy and reducing the rehabilitation process necessary to get them back to 100%. Moreover, EMS can also be used during the rehabilitation process and as a supplement to physical therapy to speed up the recovery.
It's not always safe to use EMS though. For example, you shouldn't use it in periods where you're supposed to avoid physical strain. If you have swelling on a certain part of the body after surgery, using an EMS unit on that area can cause serious harm.
You also shouldn't use EMS units to relieve nerve pain – that's what TENS units are for. At best, an EMS unit will do nothing to help you, but it could also make the pain worse by over-stimulating the muscles in the area.
So, you see, EMS units have quite a different function from TENS units, even though they're often combined into one device. Hopefully, now you won't confuse one for the other, and you'll be able to get exactly what you want.
Tips and Tricks for Using Your TENS Unit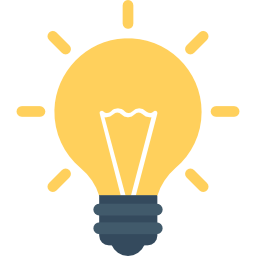 Using a TENS unit can seem deceptively simple, but there are a few things you should know before using it – and after.
Here's how to properly use your TENS unit:
Clean your skin before applying the electrode pads and make sure it's dry. Don't apply creams or gels to it. You can clean your skin with rubbing alcohol or water and soap.
Place the electrodes on your skin and make sure they're firmly stuck to it.
Plug the electrode wires into the TENS unit.
Always start at the lowest intensity level and go up from there until you feel comfortable.
When you're done using your TENS unit, turn it off, then unplug the electrodes from it and take them off your skin.
Make sure the unit has enough charge before using it and always deplete it fully before charging it again to extend the battery life.
Buying additional TENS pads can be costly – it easily starts exceeding the cost of the entire unit. However, if you keep your pads in good shape, you can just keep reusing them.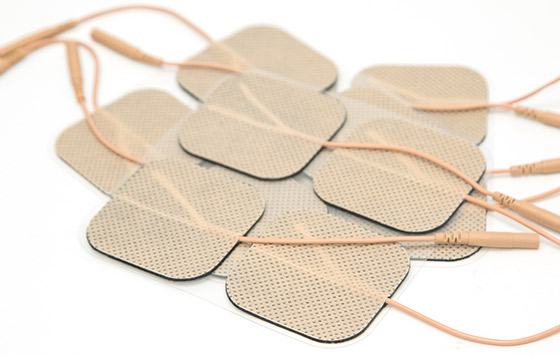 If you want to keep them as good as new, follow these tips:
When not in use, keep the pads in their original packaging, so they stay moist.
Before each use, apply a bit of water to the pads.
Directly after using them, gently clean the pads using a damp rag. You can also brush them gently with a toothbrush to remove more persistent dirt and expose the sticky gel.
Cool the pads off in the fridge after every use – a few hours is more than enough.
When the pads start losing stickiness, apply some electrode gel on them and rub it in gently – this will help restore their adhesive properties.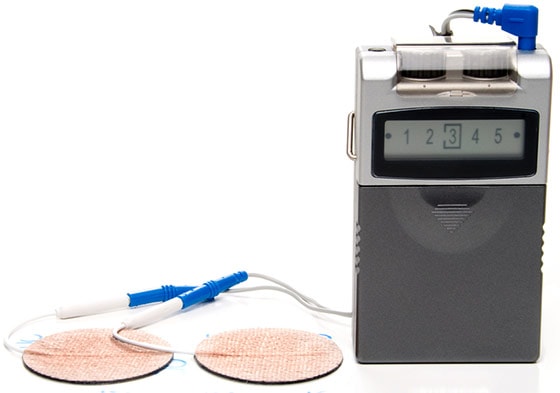 Placing the electrodes the right way to get the effect you want can be an art in and unto itself. I'll give you a couple of tips on how to do that right:
Make sure there's always at least 1 inch between the electrode pads.
Don't place them on sensitive areas, exposed sores, varicose veins, numb areas or on your chest and upper back at the same time.
Avoid putting the pads directly on your joints since that can affect how the pad adheres to your skin and lower the effectiveness of the treatment. In this case, place the pads below and above the painful joint.
If you can't cover the entire painful area – place one pad at one end of the painful area and a second pad at the opposite end.
That's about it, and if you follow these tips, you should have a better experience when using your TENS unit.
TENS Unit FAQ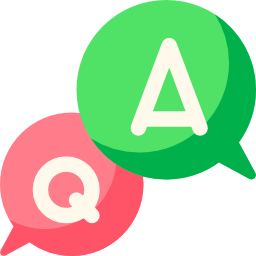 The Final Word
I've told you all that I could about TENS units – or at least everything I could fit in this article. There's just one more thing left to do, and I think you all know what it is.
So, which TENS unit is the best one? Well, in my opinion, it has to be AccuMed Rechargeable Tens Unit AP212 since it's got almost everything I want in a TENS unit, including separate channels, lots of adjustments and strength, with only a few minor downsides.
Tell me what you think down in the comments and I hope to see you again soon!