Muscle pain can be a real, well, pain. The soreness after an exercise might discourage you from going to the gym regularly, especially if you're starting out. Chronic muscle pain is even worse, and it's difficult to manage with drugs. So, what can you do?
Well, you can look into alternative solutions – and luckily, there are a lot, like massager chair, back massage or aromatherapy. There's one solution which works well for muscle soreness after exercise, chronic pain and even helps build up your muscle. It's called Electric Muscle Stimulation – EMS for short.
Today I'll take a look at the best EMS units on the market – take a look at them with me, and at the end, you can decide if you like what you see. Let's get started!
The Basics of EMS Units – What They Are and How They Work

There's a good chance that you've never heard of EMS units before – which is a shame since they're quite underappreciated.
To cut to the chase – They're machines which use small amounts of electricity to shock your muscles and get them to twitch and move. Remember that severed frog leg that twitched when connected to an electrode in biology class? Yeah, it's like that.
I know, that doesn't sound all that great at first, but stick with me on this one. You see, by doing that, it stimulates your muscles in a similar way that exercise does. Naturally, this produces a lot of the same effects as exercising, just on a smaller scale.
It burns some of your calories, it strengthens the muscles a bit, it gets the blood flowing, it triggers the release of endorphins and all that other good stuff.
Well, it's natural that you would have some apprehensions about, essentially, shocking yourself. Electrotherapy earned a bit of a bad rap due to being used in all those horrific insane asylums and in various unethical experiments and so on. But, don't worry, EMS units are perfectly safe.
Here's how they work – They use small electrical motors that generate a low current and transmit it through wires to electrodes placed on your body. These motors are in a casing that also contains the controls for the machine.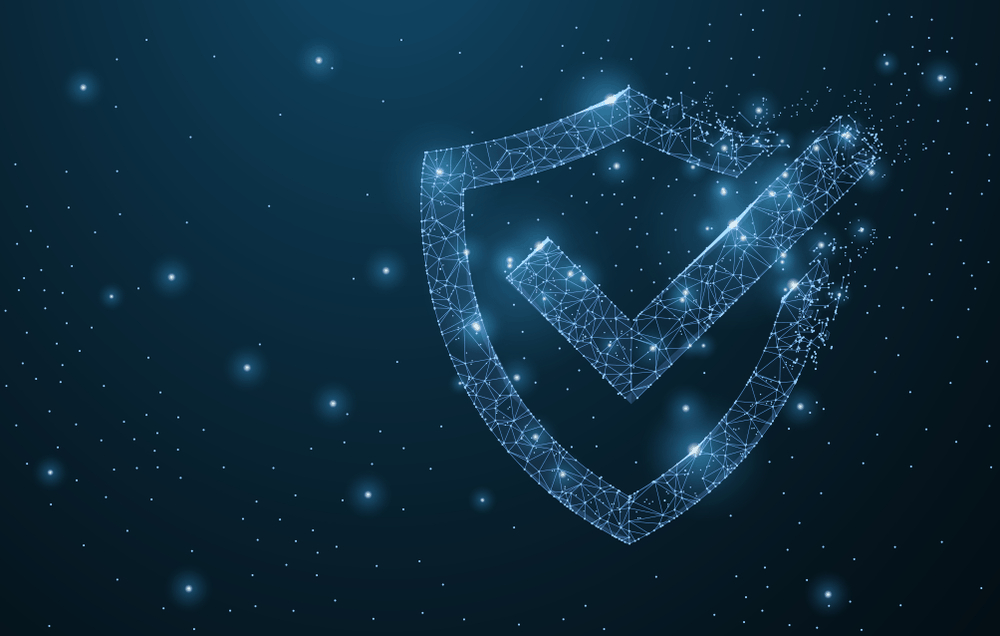 Even at their highest output, they can't produce a lot of electricity, there are additional limiters inside the casing, and the electrodes are placed into conductive, adhesive pads that distribute the electricity through a wider area.
So, it's perfectly safe, as long as you use it as instructed. Don't place it on wet skin, don't use it if you have certain conditions and consult with your physician if you have any doubts about using an EMS unit.
Yes, they work rather well which is why they're prescribed by doctors and used in hospitals for physical therapy. They have a long history of beneficial effects.
Those 'miracle abs belts' might be a gimmick but EMS units are not. I go into a bit more detail on the benefits they offer in the next section, so keep on reading!
All of the Great Benefits of EMS Units

EMS units offer a lot of great and varied benefits, which is what makes them valuable. You could get them for one purpose but then find out you can use them for something else too! But what are all those benefits? Let's take a look.
Pain Relief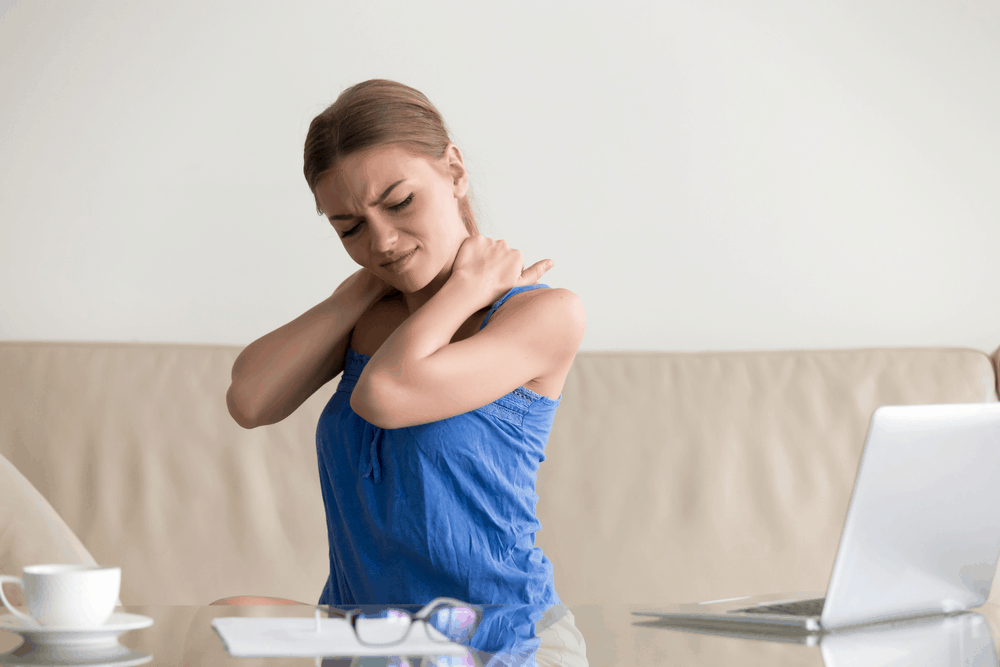 This is one of the main reasons for buying an EMS unit – getting treatment for pain without using drugs.
I'm glad to tell you that EMS units have been proven to work for relieving pain from various sources. It helps with lower back pain, neck pain, cancer-related pain, menstrual pain, arthritis pain, plantar fasciitis, exercise-related pain, musculoskeletal pain and more.
So, how does it do that? Well, there are a few different things that EMS does which help with pain relief.
For a start, it helps by improving the blood flow in your body which can help with muscle recovery and swelling reduction, thus reducing the pain you feel. It can also help reduce the incidence of
Similar to exercising, it also stimulates your body to release chemicals like endorphins, serotonin, and dopamine, which have a positive effect on your mood and natural analgesic properties.
Add in the fact that it can help improve muscle mobility and reduce tenseness and it's clear why it has such a beneficial effect.
Improved Circulation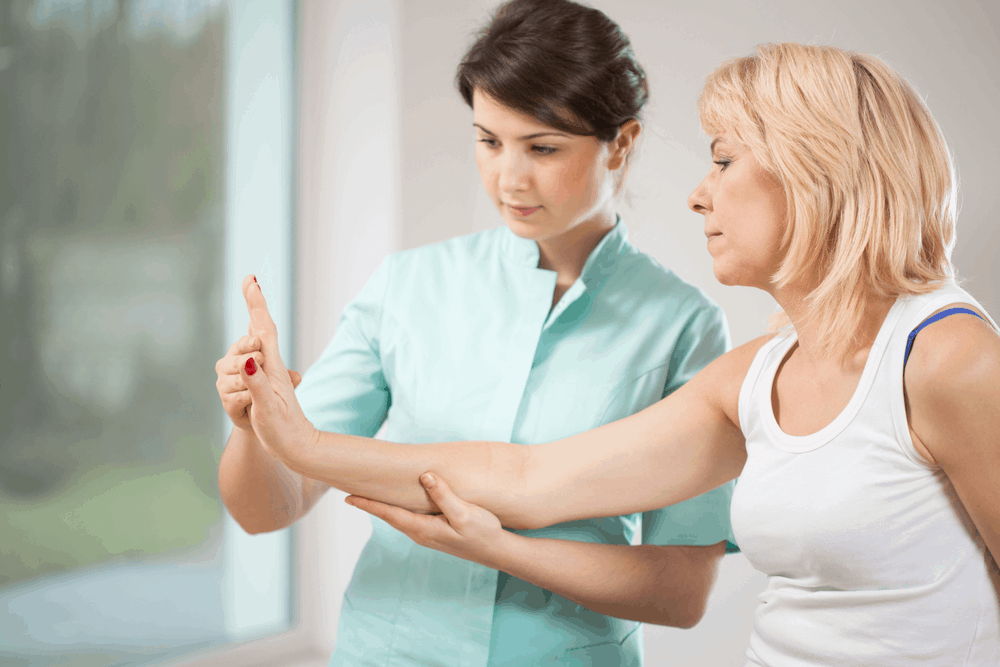 When your muscles move, your blood vessels are also stimulated, and your blood flow is improved because of it. This means that your muscles get more nutrients and oxygen, your blood pressure goes down and so on.
Because of this, EMS units are useful during rehabilitation after an injury or just for treating sore muscles after an intense exercise. It's also what makes them good for dealing with hypertension.
This can also help reduce certain types of swelling like those induces by arthritic conditions. It also helps reduce inflammation caused by muscle injury.
Muscle Training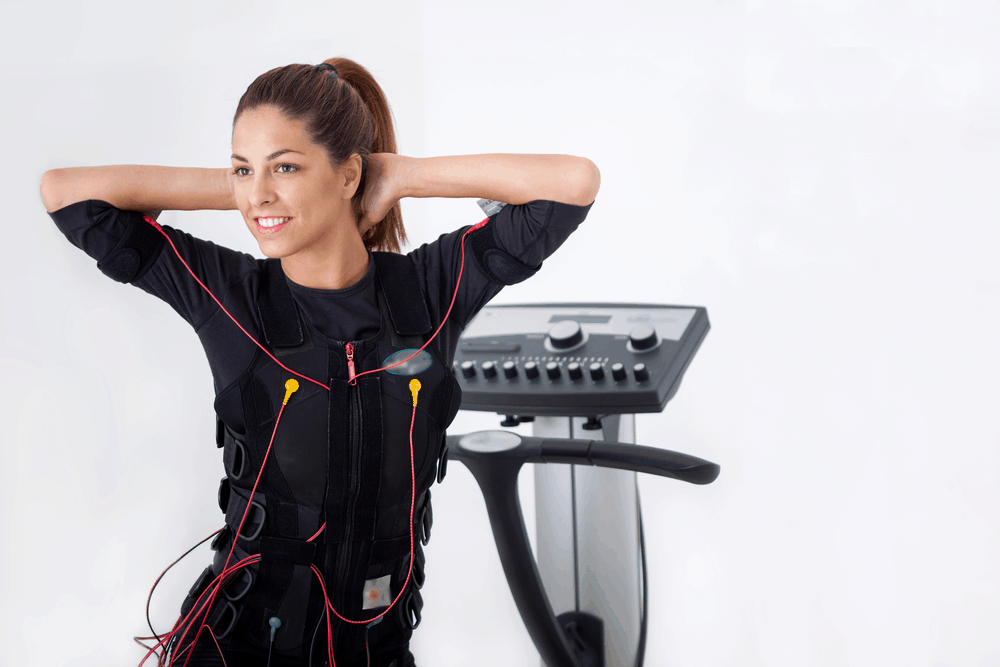 You've probably heard of 'miracle' belts that can tone your abs super-fast in just a week? They work on the same basis as EMS machines – but the claims they make are false.
However, they're based on truth – EMS can help you train up your muscles. There are even special EMS machines made for athletes, meant to help speed up muscle development and growth.
The reason this works is because the constant stimulation and movement induced by the electric pulses from an EMS machine is a form of exercise and has all the same effects, albeit to a lesser degree.
It does something regular exercise can't do
it targets extremely specific muscles and muscle parts.
This is also useful for therapeutic purposes. People who can't move certain muscles due to injuries or even being in a coma can stave-off muscle atrophy by using EMS to stimulate the muscles. It can also stop conditions like deep-vein thrombosis.
It's also useful for strengthening muscles in the recovery process after an injury since it can be done alongside physical therapy without negative effects.
Buying EMS Units Near Me – How to Find Them?

At this point, you're probably just itching to get your hands on one of these EMS units and try them out for yourself. However, you might be wondering – where do I buy an EMS unit? Ordering online is always an option, of course, but if you want to have it now and not in two weeks, you'll probably want to know where to buy an EMS unit near you.
Well, you're in luck since the modern convenience of the internet can easily provide you with that info. You just need to search for stuff like 'buy EMS unit near me" or "EMS unit shops near me" or even just "buy EMS unit in my neighborhood."
Or you can stay here and check out this interactive map which will show all the shops near you that sell EMS units!
You can just click on one of the shops and get all the relevant info about it at a moment's notice. Once you choose the right shop, you can probably have your EMS unit by the end of the day. But, how to choose the best shop to buy EMS units at? Here are a few tips for you.

Take a Look at Their Website
One of the main hallmarks of a good shop will be a good, informative, up-to-date website. If they don't have a website at all, that's already a bad sign, but having a bad one is not much better.
The website needs to look modern, have all the contact info you would need – like the address and the phone number of the shop – and have all the current prices, discounts and other relevant things listed.
You should also be able to check which items they have in stock and how many of each item is left. If their website is out of date or there's not a lot of info on it, you should be a bit suspicious.
Sometimes it might be fine for a smaller, mom-and-pop shop to have a poor or nonexistent website, but if it's a chain or a larger shop, it's inexcusable.

Check the Warranties They Offer
The best shops should be offering some form of security for their customers – at the least, you should be able to return a product that doesn't work and get your money back.
However, that's just the baseline. Better shops will offer repair services for a certain time or replacements for items that break within a few weeks or months and so on.
The best shops will offer their own warranty plans, be able to repair the item in the shop for you in a matter of hours if it breaks within months or even years of purchase.
Check out everything and make sure you're getting the best deal for you.

Look at the User Reviews
Finally, take a look at the user reviews on Google and possibly other websites. Some reviews are integrated into the map./p>
Of course, different people have different experiences at a shop, and the review grades can vary because of that, but don't just look at the score – read the complaints. See what people had a problem with and think if that's something you care about./p>
This way you can find out more about the shop than you ever would on their own website or even by visiting it!/p>
If the reviews are overwhelmingly bad, it's already clear that it's a place you should avoid. In case they're more balanced, take a closer look at the complaints and praises and make a decision based on that.
The Best EMS Units of 2021 – Compared and Contrasted

In this chart I compiled all of the most important info about the best EMS units – at a glance, you should be able to see what they offer. But if you have time I highly recommend that you keep on reading for my detailed reviews.
Top 10 EMS Units to Buy in 2021

I've listed the 10 popular EMS units on the market on the specs sheet for a reason. To find out why each one of them was added, please read the detailed reviews below. They will help you make a better decision for sure!
EMS Units – What You Need to Consider When Buying Them

If you're buying and EMS unit you might not know what to look for. After all, it's not like you buy one every day. Still, they can cost quite a pretty penny, so it's unwise to just go in blind and expect the best. That's why I've written this section – to help you out and give you an idea of what you need to be looking at to get the best EMS unit for you! Come and take a look.
The Number of Electrodes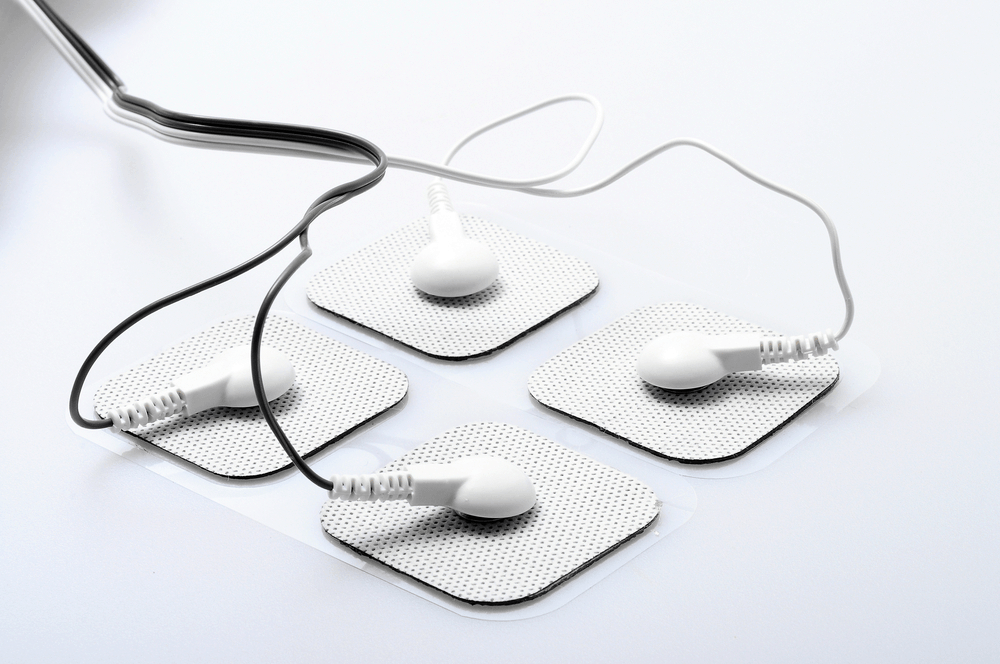 One of the most important things to look at when buying an EMS unit is the number of electrodes you can use at once. The more you can use, the larger the area you can cover and treat with EMS.
Now, be aware that the numbers listed on the package might be misleading. A unit might claim it has 16 electrodes! But that just means it has that many pads in the package – not that it can use that many at once.
The number of outputs is also not the thing you want – that's just the number of sets of electrodes that you can have plugged in. But one output can have up to 8 or just 1 electrode in it.
Somewhere in product info or customer questions, the number of electrodes you can use at once will be listed, and that's what you want.
Most models will be able to use 4 or 8, with some exceptions of course. So as soon as you see a number higher than 8, you should be a bit doubtful and check further.
The Number of Channels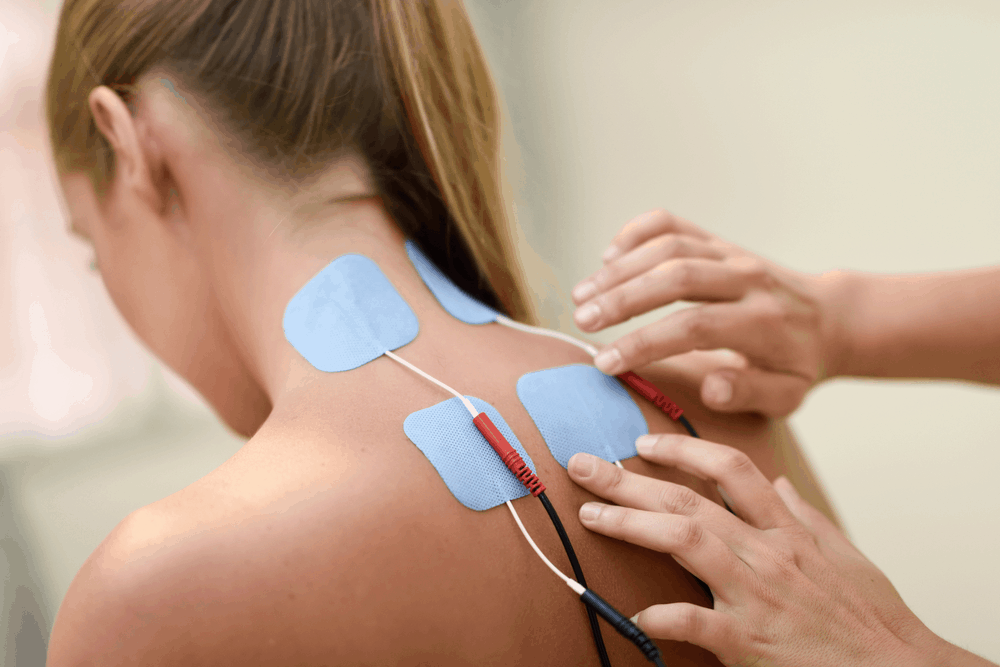 This is almost equally important as the number of electrodes – but what's it about? Well, these aren't TV or radio channels, no. These are, essentially, the number of separate outputs that the unit can have.
For example, if a unit has 4 electrodes max and 2 channels, most of the time this means that you can use 2 electrodes on each channel and control them separately.
So, you could place two electrodes on your neck, where you want some light stimulation and two on your back, where you want some stronger stimulation and use them at the same time.
Buying a unit with more channels gives you more options for using your EMS unit, and that's always important. Most units will have 1 or 2 channels, though more advanced ones might have 3 or 4.
However, be aware that if a unit has more channels, it might be a bit weaker overall since the power is split between them.
The Adjustments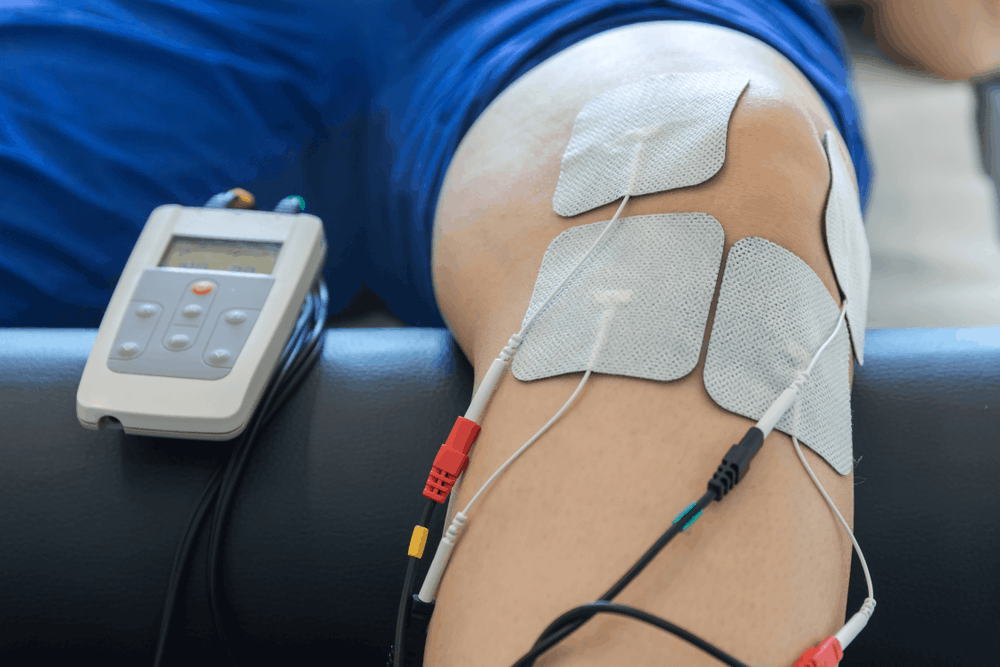 When you're buying an EMS unit, you don't know exactly how strong it will be or what type of stimulation it will provide – and you can't just try them out.
So, what can you do? Well, try to get a unit that's as adjustable as possible. That way, you will almost certainly find at least a few options that will fit you.
The most important things to look at are the different modes available and the intensity adjustments.
Some units only have two or three different intensity levels, but it's better to go for a unit where you can fine-tune it. Some units will offer tens of intensity levels or even variable controls.
Lots of different modes is also a plus, especially if you want to use it for multiple areas of your body. Even better are units where you can program and memorize your own, customizable modes.
Additional functions, like TENS or a massage function, are also good additions.
The Size and Weight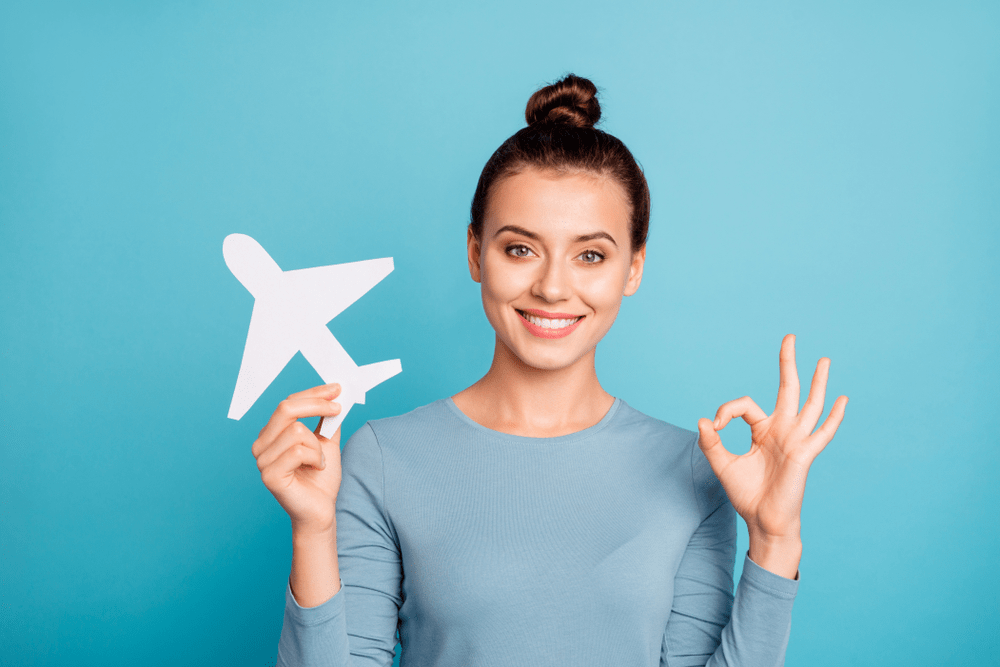 And last, but not least – the size and weight of the unit.
Why is this important? Well, because EMS units are something you can and maybe even should use on the go. If they're small and light enough to carry around in your pocket, that just makes them even better.
If you only intend to use your unit at home, this might still be important – you might want to get up while the unit is working and if it's small enough to carry, you can do that.
Luckily, most consumer-grade EMS units are relatively small, but you should still check out their exact dimensions before buying them.
Additional Uses for EMS Units that You Haven't Considered

While I have covered some of the conventional uses of EMS units already, they can have some rather surprising uses that you might not have considered. Here I'll talk about some of the strange, wacky and surprising uses that you might get out of these great machines.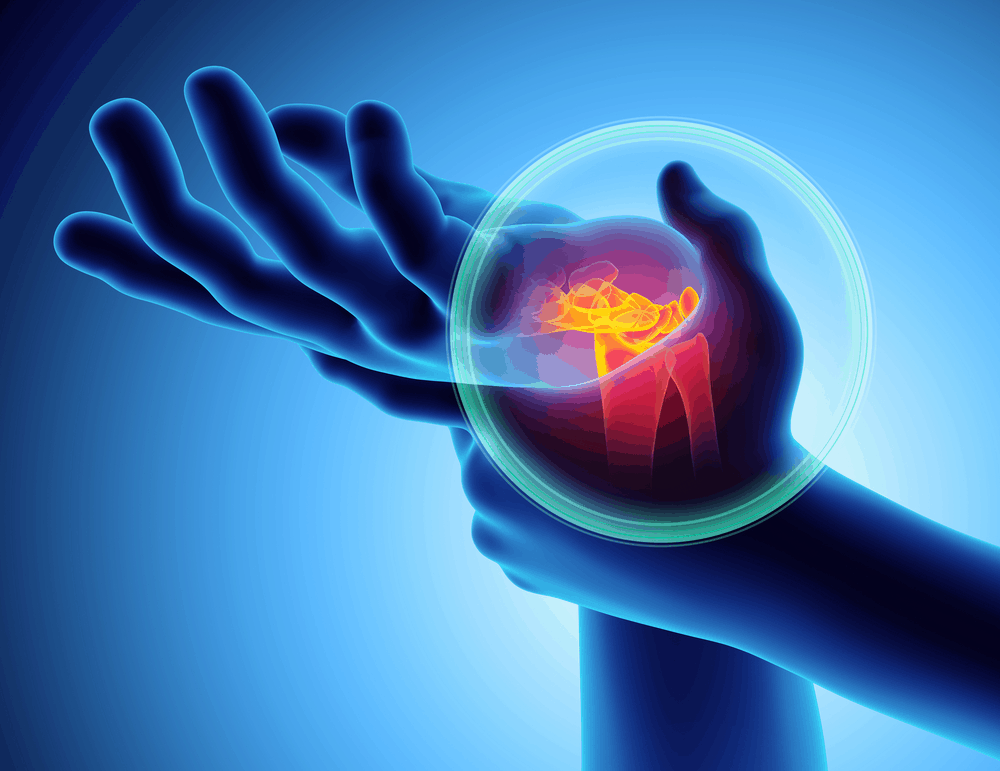 Treating Carpal Tunnel Syndrome
CTS is notoriously difficult to deal with an often requires a lot of anti-inflammatory medication to keep in check.
If you're an office worker, you might know about the struggle with it.
Well, luckily, EMS units can be effective in dealing with it. They can help make the muscles in the area stronger, reduce the inflammation and free trapped nerves.
The best part? You can even do it while you're working and it will help deal with the pain and discomfort.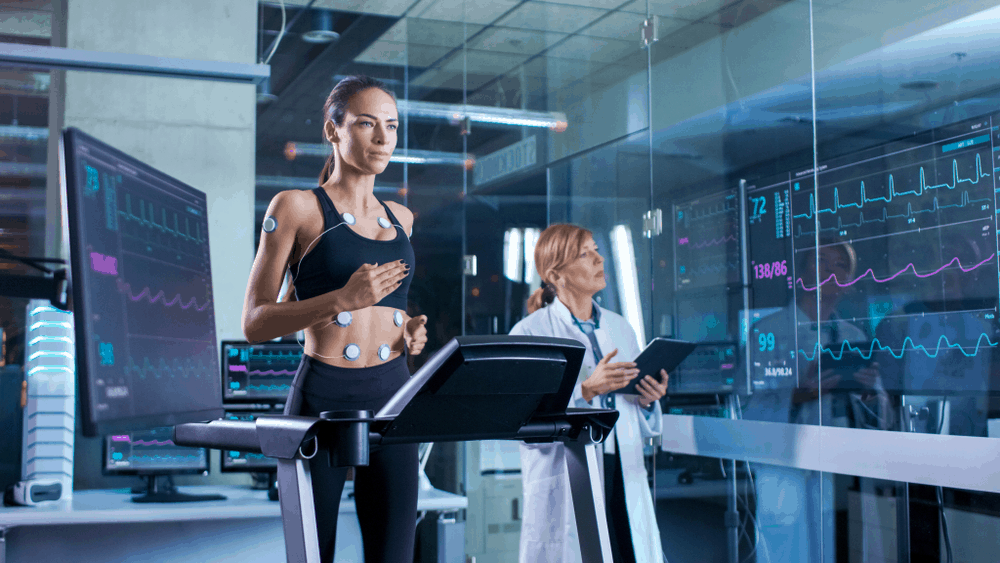 Using it During a Workout
In recent years, this has become a popular use of EMS, believe it or not.
Before, athletes, bodybuilders, and fitness enthusiasts used to use EMS, but only after a workout or on days when they were not working out.
However, recently, they have been using it in special workouts, while wearing full-body EMS suits.
It looks weird, but it works and can help you enhance certain underused muscles while you're working out.
This is a benefit that will, with long-term use, carry over to your regular exercises since your body will learn to associate the stimulation of that muscle group with the exercise you're doing.
There are many different places where you can try it out, or you could even bring your EMS unit with you to the gym and try it out yourself with some tips from the web.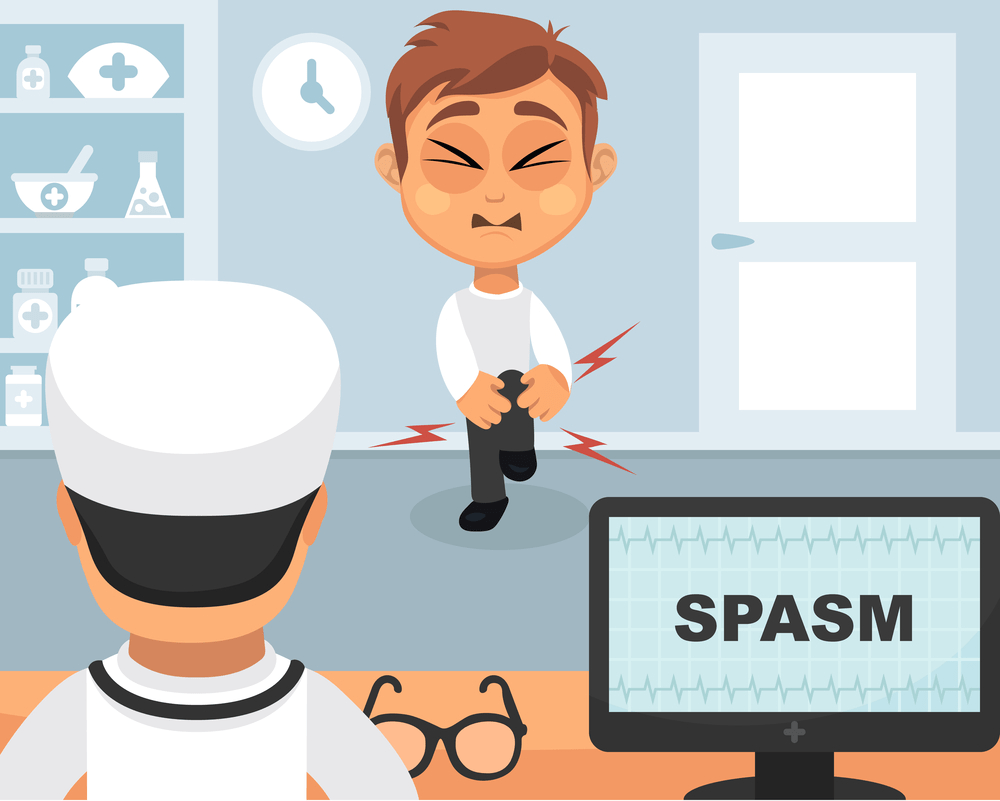 Stopping Muscle Spasms
It sounds a bit counter-intuitive – stopping muscle spasms by inducing them with EMS?
Well, yes, because it's not the same thing. Random muscle spasms usually occur because the muscles in the area are under pressure, tight and high-strung.
EMS can simulate a massage and target the exact point where the spasms are occurring, stimulate the muscle, work them out and ultimately relax them.
This can help reduce the occurrence of muscle spasms significantly, even if they're caused by a different, underlying condition.
Best EMS Unit Frequently Asked Questions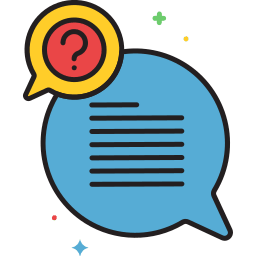 The Final Word on EMS Units
If you've read through all this, you now have a decent idea of what EMS units are and how the best EMS units on the market stack up. I hope I managed to answer all, or at least most of the questions you might have had at the start of this whole thing.
Now there's only one question left – what is the best EMS unit? Well, I can't tell you for sure, but I can offer my informed opinion on the matter and hope that will be enough.
Today, I'll have to go with the boring choice – I think the HealthmateForever YK15AB Handheld Electrotherapy Device is the best EMS unit right now. It's got a perfect mix of great functions, an affordable price, and an easy-to-use design.
However, I also think that the NURSAL Rechargeable Electronic Pain Relief Massager is not trailing far behind. If only it was a bit easier to use it might have taken the top spot, but it needs better instruction.
If those seem a bit too expensive for you, you should probably try the Santamedical Tens Unit Electronic Pulse Massager since it's more budget-friendly, yet full of great functionality. It's an amazing deal for the price.
There you have it! I gave you my all – now go out and get yourself the best EMS unit for you! Oh, and feel free to comment if you have any questions. See you next time!