Dealing with both chronic and acute pain can be difficult, especially if it's incredibly intense. If you've ever had any sort of surgery or sports injury, you know the problem. But even the usual, small, niggling pains can be difficult to manage.
Medication is the thing that people usually turn to, but as we all know, they can cause problems of their own, including a severe addiction in some cases.
So, what can you do?
Well, there are alternatives when it comes to dealing with pain, including massages and other types of therapy – and one of the most effective is aromatherapy with essential oils.
Stick with me today to find out all about this type of therapy and find the best essential oil for pain relief.
Essential Oils – The Essential Info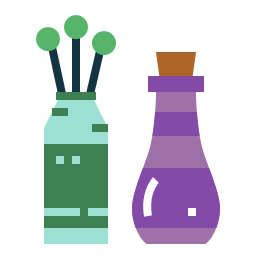 I expect that most of you have already heard something about essential oils before – but just in case you don't know a lot about them, here's a quick overview to get you started.
Essential oils are oils that can be extracted from almost any type of plant and have different beneficial effects depending not only on the plant they're extracted from but also the part of the plant (flowers, leaves, roots, stem, etc.).
There are many different extraction methods –
Cold pressing, steam distillation, chemical distillation and so on. The extraction method will affect the composition of the oil and the benefits it provides.
The benefits of essential oils range from help with pain relief, through lifting your mood and improving concentration to easing your allergies and improving your sleep. There's more, but too much to cover here.
Essential oils can also be used in a wide variety of ways, each with its own benefits – but I'll cover that more in-depth later on.
When oils enter your body, they stimulate certain responses in your body, thus producing the different beneficial effects that you notice. Essential oils are completely natural, and if you use them properly, you'll see no negative side-effects.
You usually get essential oils in their pure, undiluted form and you will have to dilute them before use. That's why they're usually bought in relatively small bottles, but only a few drops are needed per use.
Essential oils can be mixed into an almost infinite variety of blends in order to produce certain effects. Some essential oils can enhance the effects of others so using blends can be more effective than using single oils. You can make blends yourself or buy pre-made blends.
Almost anyone can use essential oils, and their beneficial effects have been proven time and time again in various studies.
Essential Oils vs. Prescription Drugs – Benefits and Downsides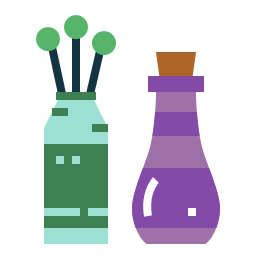 The use of essential oils for pain management has a long history, but in recent times, prescription drugs have been used for pain relief more than anything else.
There are some doubts about the effectiveness of essential oils, and you might have them too, which is why people trust drugs more, despite the side-effects they might cause.
To help you understand the situation better, I'll go over some of the major benefits and downsides of both drugs and essential oils when it comes to pain relief.
First, let's take a look at prescription medication.
1Prescription Medication

Pros
They Have a More Focused Effect

While essential oils are great, there are some times when you absolutely need certain medication that's designed to be laser-focused on combating your illness or particular symptoms of it. Essential oils can't replace antibiotics, for example. In certain cases, medication is simply more efficient.

Your Insurance Can Cover Them

While medication can be expensive, there's a good chance that your insurance will cover at least a portion of the cost, thus making them more affordable than essential oils are.

They're Well-Regulated

There's a bit of safety net when it comes to prescription drugs with government regulation of them, and they ensure that at least some standards are upheld during production. You can be certain that any drug that you're getting has been through a lot of tests before it was ever available for sale.

Cons
They Can Cause Addiction

A lot of medication can cause you to get addicted, and if you're looking for pain relief, you're at even more risk. Pretty much all painkillers are addictive and the more you use them, the weaker their effect, leading you to seek stronger medication and get even more addicted. People with severe pain issues, like cancer patients, usually develop an addiction and it can take years to get rid of it.

Lots of Possible Side-effects

If you've ever opened a manual that comes with any prescription drug you've probably noticed that it's extremely long. If you've read it, you probably noticed that around half of it is just a list of the possible side-effects that you could have from using the drug. That's just if you use it properly though – if you mess something up, it gets even worse. Prescription drugs are incredibly dangerous, much more so than essential oils.

Not Natural

There's no going around it – most drugs are made in a lab. They're often filled to the brim with tons of synthetic chemicals or GMO products and so on. You'll be hard-pressed to find a prescription drug that's completely natural or even mostly natural.

You Can't Always Use Them

There are a lot of restrictions on when you can and can't use certain medication. Certain medication simply can't be mixed with each other, for example. Other medication needs to be used on a strict schedule, or just before eating or just after eating or one hour after a meal and so on. With essential oils, there are no such restrictions.
2Essential Oils

Pros
Completely Natural

As long as an essential oil is organic and certified as pure, it's completely natural with no added chemicals, unlike drugs that are mostly synthetic and loaded with all sorts of different chemicals. If you're using an essential oil, you almost always know what you're putting into your body.

No Massive Side-effects if Used Properly

While drugs have a chance of producing some side-effects no matter how you use them, essential oils won't have any side-effects if you use them properly. There is a small chance of an allergic reaction, like with anything else, but other than that you can feel completely safe.

You Can Use Them With Any Other Oil

Blends of essential oils are incredibly popular and using different essential oils together is not risky at all – in fact, it can be even more beneficial than using them separately. You can mix them as much as you want, risk-free.

They Don't Cause Addiction

You can stop using essential oils without any ill effects, whenever you like. There's literally no chance of getting addicted to them, like with prescription drugs. They're effective at dealing with all different types of pain, from arthritis to even the most intense ones like post-operative pain, so they're a viable alternative.

They Always Remain Effective

No matter how much you use a certain essential oil, it will always remain equally effective. With prescription drugs, you can develop a resistance to them, which can necessitate using stronger drugs but essential oils will always remain as effective as they were when you first started using them.

Cons
They Can Be Expensive

While prescription medication can be expensive as well, you'll often find that your medical insurance can refund you some of the cost or the entire cost of the medication you need. High-quality essential oils can be even more expensive than medication, and there are almost no health insurance companies that will cover their cost for you. If you want to make your own blends or diffuse the oils, the cost becomes even higher.

No Strict Regulations or Standards

Essential oils are not well-regulated; there's no going around it. There are no strict standards in the industry or government regulation so you can't always be sure that you're getting good quality oil, especially if you're buying them from certain companies. However, you can rest easy if you buy your oils from large companies with a long track record of good business practices.

Shady Business Strategies

This is not a con of the oils themselves, per se, but more of the way they're present to you, the customer. Some companies that sell essential oils have questionable business practices, and you should try to stay clear of multi-level-marketing schemes and try to buy the oils directly, whenever possible.
The Best Essential Oils for Pain – Compared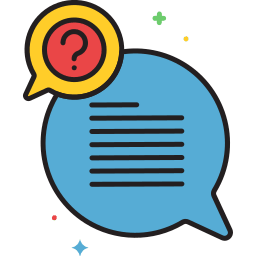 In case you don't have the time to sift through more detailed reviews, here's a quick overview of some of the best products around so you can find the best essential oils for pain in a painless and quick way.
The 10 Best Essential Oils for Pain in 2021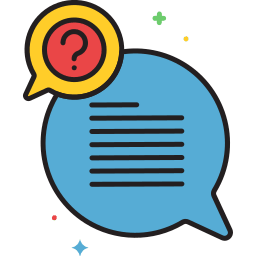 Using Essential Oils for Pain Relief – How and When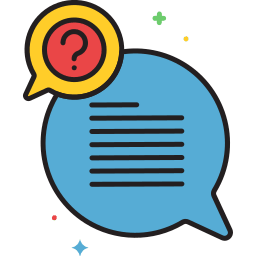 There are many different ways to use essential oils, and there's no one 'right' way to do it – each way has its own benefits and drawbacks that you need to consider.
If you're not familiar with all the options, I'll go over each of them and tell you everything you need to know – what to do, how to do it, when to do it and what to avoid doing.
1Topical Use
This is the simplest way to use essential oils, but it's also potentially one of the most dangerous ways to use them if you're not careful.
It's simple, in essence – you apply two to three drops to a certain area of your body and rub it in vigorously. You can use the oil undiluted or combined with a carrier oil, in which case you can use more drops.
However, not all oils are safe to use topically, and even those that are can only be used on certain areas of your body. The most common places where people apply oils are their collarbones, hand, feet, and temples.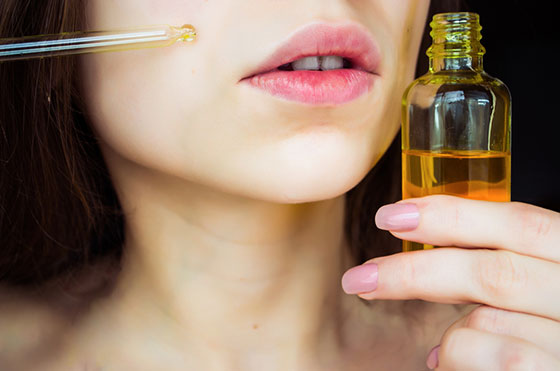 The places where you shouldn't apply oils topically include your eyes, nostrils, mouth, groin, anus, and bellybutton. You also need to avoid open sores, boils, and similar areas.
Using oils in this way can be potent but it can also be wasteful and it might not produce effects that last as long as they would if you used a different method.
2Massaging
In essence, this is just a type of topical oil application, but it's different enough that it deserves a section all its own.
This type of use involves diluting your essential oils in some sort of carrier oil
Fractioned coconut oil is particularly popular since it's odorless and doesn't affect the composition of essential oils.
You can usually dilute around 20 drops of oil in ½ to 1 cup of carrier oil, and then use it to massage yourself in painful spots or all over your body. Usually, it's best to start with your feet which will get the oils into your bloodstream the quickest.
Alternatively, you could make the mixture before your next massage session and bring it to your masseuse to use it on you, if that's something they allow. Getting a professional to rub the oils into you can be more effective than doing it yourself, especially for hard-to-reach areas like your painful back.
Just make sure, to be honest with them and inform them about the contents of the oil you're giving them to use on you.
3Bathing
This is another type of topical use, but one that doesn't get talked about enough – I'm going to correct that.
Now, as you probably know, oil doesn't mix well with water – so if you just put essential oils in your bath water, you'll end up with them floating on the surface instead of mixing. Luckily, there's a way to get around that.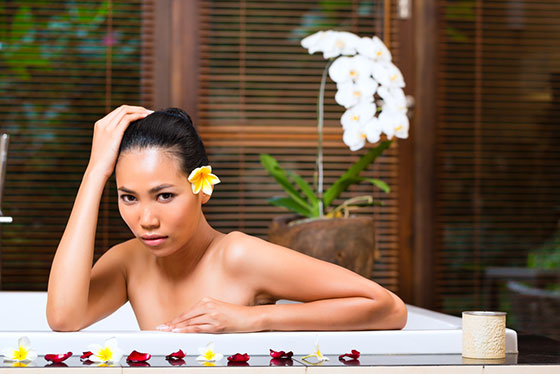 You can emulsify the oils by using an emulsifier – that way, they'll mix with the water, and you can safely get into your bath. You can use a substance like polysorbate 20 to do that by mixing an equal amount of oil and the substance together.
Another way to go about things is by mixing around 5 to 10 drops with a tablespoon of carrier oils. This won't make the oil mix with the water, but it will dilute them enough, so they're not dangerous when they come into direct contact with your skin in the bath.
Remember to add the oils into the bath just before you get into it. Don't add them beforehand or while the water is running – they'll probably evaporate before you even get in, wasting them completely.
Notably, there are some oils that won't be safe to use, even when diluted in a large amount of bath water or carrier oil, due to how 'hot' they are. This includes oregano, peppermint, cinnamon, lemongrass, basil, wintergreen, cassia and so on. Avoid using them; they can harm your skin, especially the sensitive areas.
4Cold or Hot Compress
You'll probably already be using a compress when you have an injury, swelling or an inflammation and combining it with essential oils just makes sense.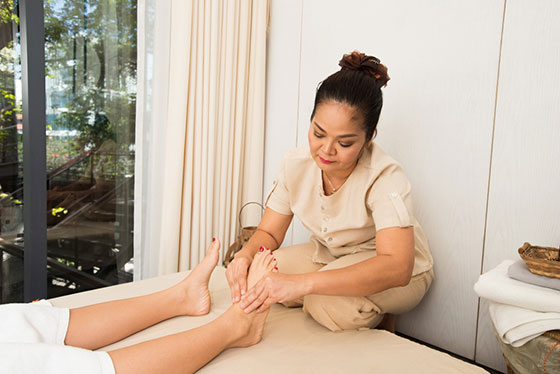 It's easy to do
You just need to blend 5 or 6 drops of the essential oil you want to use with a tablespoon of your favorite carrier oil, and then add it into a cup of water. You don't need to emulsify it, but it helps.
Next, take your compress pad and soak it in water, squeeze it, then place the pad onto the painful area. Both hot and cold compresses work, but for some oils, one is better than the other – it depends. For example, a hot compress would work better for thyme oil.
You can also rub the oils directly into your skin and then place the compress on top of that – it's a faster and simpler process.
5Diffusing
One of the most common ways to use essential oils for aromatherapy is by diffusing them in an essential oil diffuser.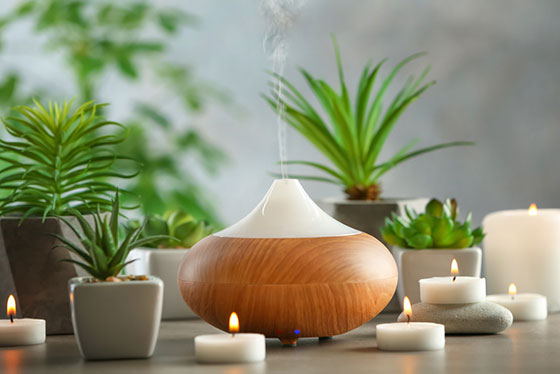 Diffusers come in many different shapes and forms, and you can buy them online or in many stores around the country. They all have one thing in common – they disperse essential oils into the air so you can inhale them for aromatherapy.
This is useful because it allows you to gain the benefits of essential oils without needing to constantly apply them and they can easily be absorbed by your body. You can even get the benefits while you're sleeping, which can help get rid of nighttime hip or back pain. As a nice bonus, your home will smell great, which can relax you and increase the effects even further.
Your pets might not like your diffusers, and the essential oils in the air might harm their sensitive noses, so you shouldn't use them around pets especially if they can get too close to the diffuser.
The benefits gained this way can also be less focused so if you need help with a particularly painful spot, rubbing the oils into it can be a more effective option.
6Internal Use
Yes, you can use oils internally, but it's still a bit of a controversial topic, especially when it comes to which oils can be used that way and which can't.
Some people will tell you it depends on the purity of the oil, and only the purest oils can be used internally, but that's not exactly true. Some oils are dangerous for internal use no matter what, and some can even be more dangerous in their purest form.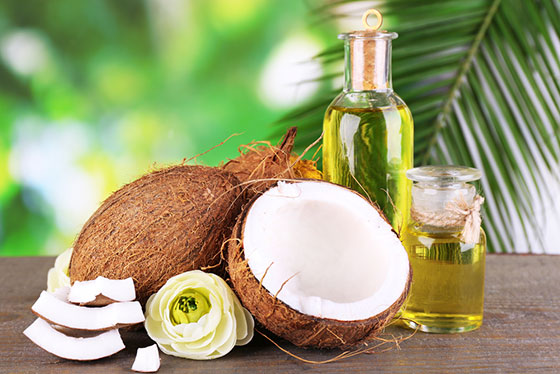 Essential oils are incredibly concentrated, and just one drop of chamomile essential oil can easily be the equivalent of 20 to 30 bags of chamomile tea. Does that sound safe?
Oils that are labeled as 'food grade' or 'food safe' by the FDA are ones you could consider completely safe to use internally, but you still shouldn't go overboard with them.
You should also try to dilute them when using them internally and shouldn't drink them undiluted. This means that you'll probably have to emulsify them if you want to dilute them in some sort of water-based drink or you can drink them diluted in carrier oil.
If you feel pain, burning or irritation in your throat when drinking the oils, stop using them immediately. It's not a 'sign that it's working' it's a sign that it's hurting your sensitive insides.
For oils that you're not sure about you should consult a medical professional just to be safe, especially if you're already on some sort of medication or recovering from an illness or some other condition.
Definitely don't let your children use essential oils internally, even in small amounts. They can be even more dangerous for them then they can be for an adult.
Essential Oils for Pain FAQ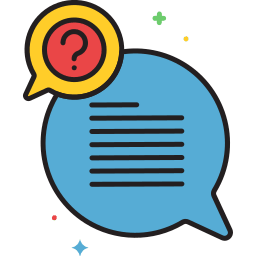 Conclusion
As you can see, essential oils are great tools for helping with your pain and a viable alternative to using prescription drugs. Not all of them are equally effective, but the best ones can be more than an adequate substitute.
But, which one is the best of the best, you might be wondering?
I can only offer my opinion on the matter, but I personally prefer using lavender oil, the all-time favorite. The best one out there, in my opinion, is the NOW Foods Lavender Oil, and I use it all the time.
You can't go wrong with lavender since it's good with everything and has so many great and strong effects.
If you disagree or just have a question to ask or an opinion to share, comment below and I'll see you next time!