If you know the benefits of a good massage you probably also know how expensive and time-consuming they can be. You'd probably like to get a full body massage right on your home.
While most electrical massagers can't offer that, massage chairs certainly can. They incorporate almost every type of massager you can think of into one comfortable package that you can use in your home, every day. Take a look at some of the best massage chairs with me and allow me to help you choose the right one for you.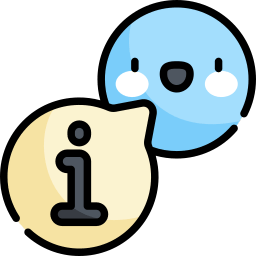 Massage Chairs – A Quick Introduction
Imagine all the different types of massagers – back massagers, foot massagers, neck massagers, arm massagers, leg massagers – all rolled into one amazing package. That's what a massage chair is. It might seem like I'm overselling them a bit, but that's what it comes down to. Not all massage chairs incorporate all these types of massagers, of course, but most are at least able to massage your back and neck while you're sitting comfortably.
And boy are they ever comfy!
Most massage chairs are large, heavily padded and feel like you're sinking into a cloud. Even if you're not using them to massage yourself, you'll probably still want to sit and rest in them since they're so comfortable.
They look good to boot, and most are covered in vinyl or leather on the outside, giving them a luxurious look, so they won't look amiss in any room. Underneath that good-looking exterior, you'll find some serious horsepower though. Most of these chairs have a bunch of small motors and massage nodes underneath the surface and possibly many other things – including heaters, sound systems and more.
They usually have a controller attached to them which allows you to the type of massage that you're getting, the intensity of it and more. In some cases, this will be a remote, rather than a wired control pad.
Most massage chairs work on electricity and need to be plugged into an outlet in order to function. There are some massage chairs which use a rechargeable battery for power, but they're relatively rare, and most of them are corded. The first massage chair was invented before World War II, in Japan, and they have since spread all over the world, though Japan remains the biggest massage chair, consumer.
Massage chairs are still rather expensive, but there are some cheaper models available in the wild, and they offer a lot of different benefits, which is why they're worth so much. That's what I'll be talking about next.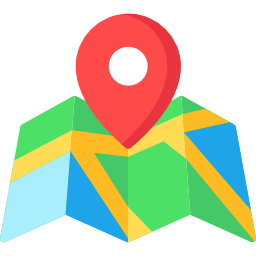 Buying a Massage Chair Near You
Where do I buy a massage chair? That's probably one of the questions on your mind right now.
These days you can easily search up something like 'where to buy a massage chair near me' , 'buy massage chair near me' or 'massage chair shops near me' and get an answer instead of asking around in the neighborhood.
However, you don't even have to do that – I've inserted a map here that will show you exactly where you can buy a massage chair close to you. Take a look at it.
You are now just a few clicks away from finding the right shop, checking their work hours and prices and buying a massage chair. If you're quick, you could have it in your home by the end of the day.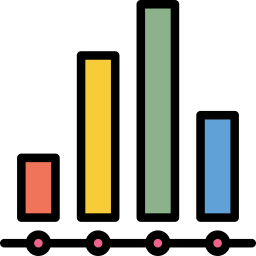 How the Best Massage Chairs in 2021 Compare to Each Other
Here is a quick comparison chart of all the products I reviewed – hopefully it will help those of you that don't have the time to read my reviews down below. For those of you that do, head on down to see the details about the best massage chairs out right now.
PRODUCT
CHAIR TYPE
MASSAGE STYLE
SIZE
WEIGHT
BestMassage Full Body Zero Gravity Shiatsu Massage Chair Recliner w/Heat
Full body massage chair
Shiatsu
32.68'' x 57.48'' x 47.24''
320 lbs
ideal massage Full Featured Shiatsu Chair
Full body massage chair
Shiatsu, kneading and rolling
33'' x 55'' x 49''
200 lbs
Kahuna Superior Massage Chair with SL-Track 6 Rollers - SM-7300

(Editor's Choice)

Full body massage chair
Shiatsu, kneading, rolling and tapping
48'' x 28'' x 47''
236 lbs
Zero Gravity Full-Body Kahuna Massage Chair Recliner LM6800 
Full body massage chair
Shiatsu, kneading, tapping, rolling
48'' x 31'' x 46''
249 lbs
BestMassage Zero Gravity Shiatsu Massage Chair
Full body massage chair
Shiatsu, kneading, tapping, knocking, compression
27'' x 44.3'' x 43.9
200 lbs
BestMassage Full Body Electric Shiatsu Massage Chair

(The Best Budget Massage Chair)

Upper body massage chair
Shiatsu, compression, knocking, kneading, tapping
36.6'' x 37'' x 25.6''
81.5 lbs
BestMassage Full Body Zero Gravity Shiatsu Massage Chair Recliner w/Heat and Long Rail
Full body massage chair
Shiatsu, kneading, tapping, compression, knocking
60'' x 33'' x 31''
244 lbs
Best Choice Products Faux Leather Electric Massage Recliner Couch Chair

(The Best Ottoman Massage Chair)

Ottoman massage chair
Vibrating
27"-46" x 29" x 41"
45 lbs
Best Choice Products Executive Faux Leather Swivel Electric Massage Recliner Chair
Upper body massage chair
Vibrating
33" x 30" x 42"
92.5 lbs
BEsright Massage Recliner Chair 
Upper body massage chair
Vibrating
33.1" x 35.8" x 43.2"
92.61lbs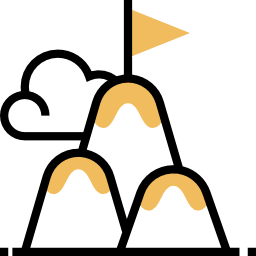 Top 10 Massage Chairs Available in 2021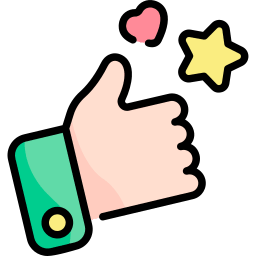 The Many Benefits of Massage Chairs
What are the benefits of chair massage? Well, there are plenty of them, too many to list succinctly, but I'll try my best to run down some of the major ones for you.
1Pain Relief
You probably already know that a massage can help reduce the pain you're feeling, and even small handheld massagers can have a huge influence. Now imagine what a massage chair can do for your aching body.
Do massage chairs help with back pain? Do you even need to ask? They can help with everything from lower back pain to menstrual cramps and cancer-related pain. They offer an incredibly comprehensive massage that will penetrate much deeper than most other massagers can and make your whole body feel good at once.
There are a few different things that massage chairs do which help reduce the pain you're feeling. Firstly, they improve your blood flow, allowing the blood to drain from swelling and infected areas. Secondly, they relieve the tension in your muscles, relaxing them and making them feel less strained.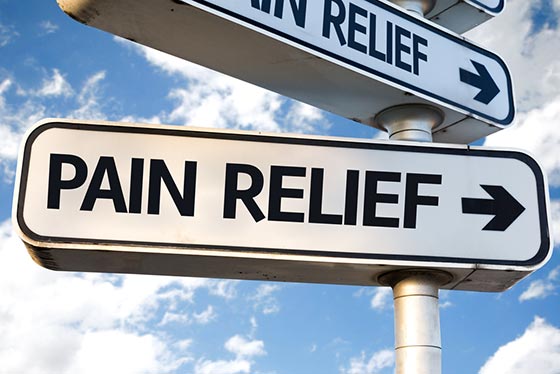 There's also the fact that massaging promotes the release of analgesic chemicals in our body like serotonin and so much more. The relaxation of your muscles can help with things like muscle cramps and restless leg syndrome, or even help release pinched nerves.
Certain massage programs can help with almost any type of pain you can imagine – yes, even things you might think are unrelated, like headaches or stomachaches. If you suffer from chronic pain in your back or your joints or are stuck in an office chair for long periods of time, you owe it to yourself to get one of these chairs.
2Relaxation
Massages help relax you by promoting the release of chemicals that make you feel good – primarily serotonin and endorphin, while also reducing the levels of cortisone, the stress hormone.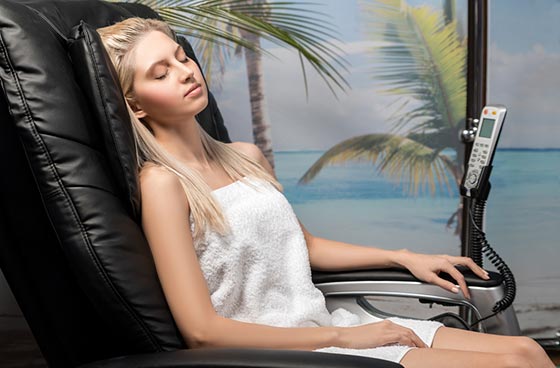 Through this, massaging can help lift your mood and make you feel better and more relaxed. Moreover, it can help with conditions like depression or anxiety disorders. By relaxing you, massage chairs can also help with your insomnia and make you sleep better and even snore less during sleep.
Spending time in a massage chair can help increase the amount of delta waves in your brain and reduce the amount of beta waves. The former are brain waves associated with sleep and sleepiness while the latter are associated with alertness.
In fact, a massage can be even more helpful in improving your sleep quality than changing your sleeping position or getting a new mattress. If you want to improve your overall mood, getting a massage chair is a good idea.
3Helps Improve Your Blood Flow
One of the well-known benefits of massages is that they help loosen your muscle tissue and improve your blood flow. Improved blood flow also leads to lower blood pressure, helping relieve the symptoms of hypertension – and the effects are not just short-term, but also long-term.
Improved blood flow also leads to shorter recovery times from injury, since your muscles are getting more nutrients and oxygen from your blood.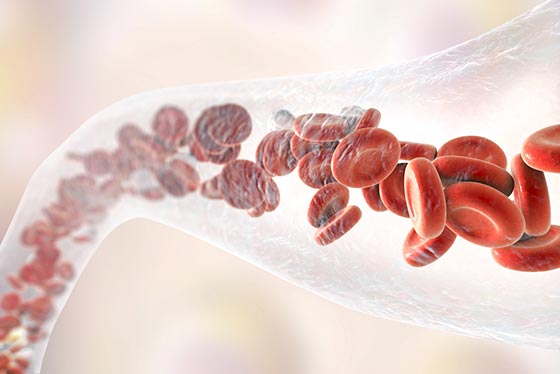 It also leads to the faster elimination of toxins from your body as well an increased metabolic rate and a higher number of lymphocytes in your blood, boosting your immune system. This can also help reduce the risk of injury since your muscles will feel more vitalized.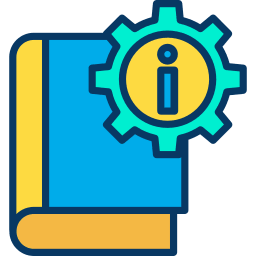 Your Complete Guide to Choosing the Best Massage Chair
Massage chair prices can be quite high, so it's important that you're completely prepared before you buy one – otherwise, you might suffer quite a bad case of buyer's remorse. If my massage chair reviews were not enough, I'll give you a few more tips about them here.
1The Right Type for You
While most massage chairs can look quite similar at first glance, there are more than a few distinct types and subtypes that determine how they perform under the hood.
You need to look beyond the surface level and consider what makes the massage chair tick. Take a look at the pros and cons of the various types and try to figure out which one is right for you before you go shopping.
Therapeutic Massage Chairs
These are massage chairs designed for therapeutic use, and they can be found in hospitals or medical institutions. If you need a massage chair for help with a specific condition, these massage chairs are most likely to include the features you need. However, if you just want a massage chair for relaxation, they're not likely to contain some of the 'leisure' features you might find in other products.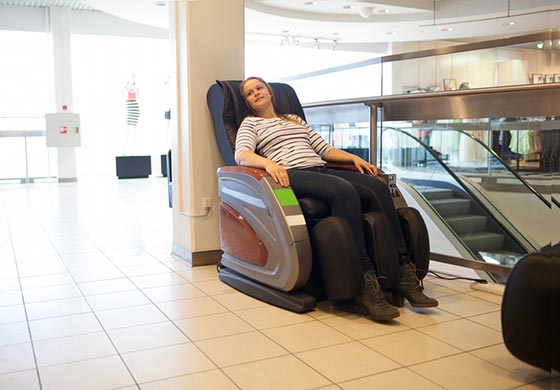 Consumer-grade Massage Chairs
These massage chairs are made for more casual users and tend to include a lot of flashy, leisure features that therapeutic models don't. They're also incredibly large and made to look better and be exceedingly comfortable. If you've ever used a massage chair in a mall, this was probably it – a large, bulky leather thing that can massage your whole body at once.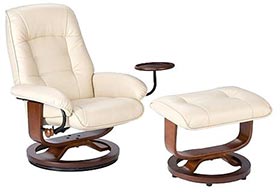 Ottoman Massage Chairs
What you get here are two pieces. One is a massage chair that's quite a bit smaller and lighter than most massage chairs and a massaging ottoman that functions as a leg rest. You can use them together or separately. These massage chairs are usually less powerful than most, but they're still able to massage your back and neck effectively while being more convenient.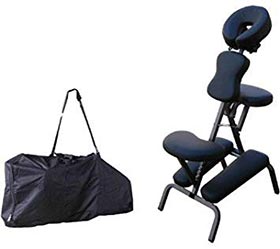 Portable Massage Chairs
While they are not common, there are some available out there. Still, these are not things you can carry in your bag, and 'portable' is a more relative term when applied to massage chairs. They do take up less space, are easier to disassemble but have less power and advanced features.
They're probably the smallest massage chairs available, and they're good for people who don't have a lot of space or have a need to move their massage chairs often.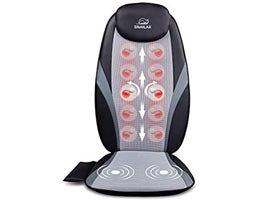 Chair Massage Inserts
These are essentially massage pads that are made to conform to most chairs. While they aren't exactly massage chairs, they can turn regular chairs into massage chairs and are quite portable. They're a far cry from real massage chairs though, and they don't offer a lot of power or features, but they are much more affordable.
2Which Body Parts Does it Massage?
Massage chairs are touted as the most complete home massage experience that you can have, and that's mostly true. However, not all massage chairs massage the same body parts. Some only massage a few while others can massage your entire body.
There are some benefits and downsides to chairs that do massage you head to toe as well as those that don't – take a look at what they are and weight your options.
Upper-body massage chairs

These are the most basic massage chairs you can get, and they include massagers only in the head and back rest. Some of them go a bit further and include massagers for the back of your head as well.

Hip massaging chairs

Along with the basic massage for your back and neck, these chairs include massagers in the seat as well, massaging your buttocks, hips and upper thighs.

Arm massaging chairs

These chairs include massagers in the armrests too and they're usually compression based, using airbags to massage your arms.

Full body massage chair

These massage chairs are the 'full package' so to speak. They include massagers for every part of your body, except maybe your feet, but some include even that.
3Choose Your Favorite Massage Type
Like other massagers, massage chairs can also employ many different massage styles that have different benefits and downsides. Not every type of massage is well-suited for everyone, and some might even hurt people with certain conditions. That's why you need to pay attention to this when buying your massage chair.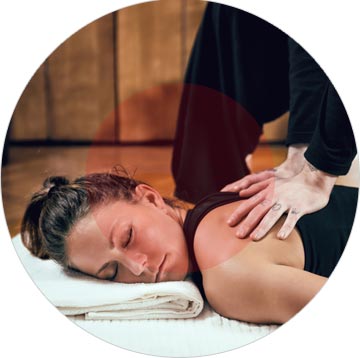 Shiatsu
This is a traditional type of Japanese massage, usually delivered with massage nodes and combined with heat, it simulates the thumb pressure used by a masseuse. It's great for targeting trigger points.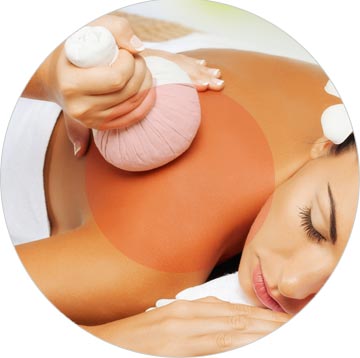 Compression
Most chairs deliver this type of massage by using air bags that they inflate and deflate. It involves placing heavy pressure on large areas of your body, thus reaching your deeper tissues and relaxing them. It's one of the best massages if you feel a lot of tension.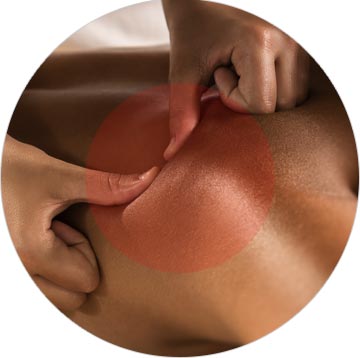 Deep tissue massage
This type of massage is specifically designed to reach your deep tissues and relax them. It can feel a bit painful, but it is able to relax your more thoroughly than other types of massage, but shouldn't' be used if you're sensitive.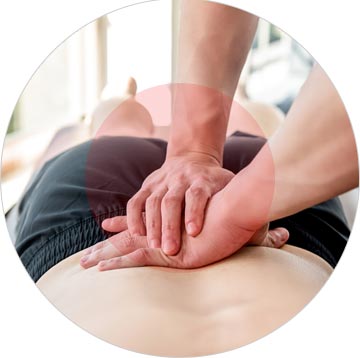 Kneading
This involves pressing tissues against each other and against the bones under them. It can be extremely useful for increasing the flexibility of your muscles.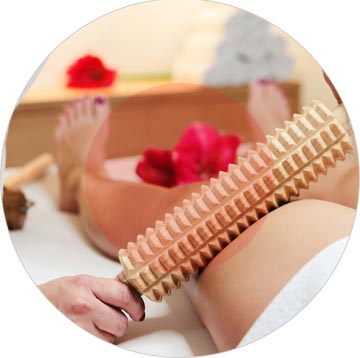 Rolling
Lifting and rolling a patch of skin and muscle between two fingers or rollers in the case of massage chairs. It's useful for relaxing tension and loosening the skin.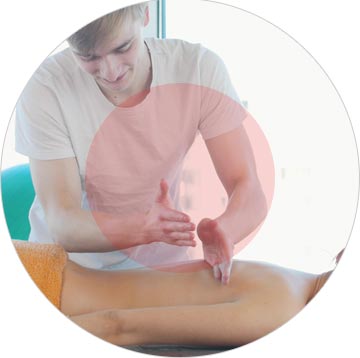 Tapping
If you've ever been massaged with a lot of small repeated 'punches,' this is the type of massage you got. It is great for improving blood circulation and dilating your blood vessels.
4Adjustability is King
Massage chairs are the embodiment of luxury, and since you're paying such a steep price, you should want your massage chair to have everything you need. That includes even some that might seem a bit excessive, but you can't even imagine all that's available to you.
Here are just some of the common – and a few uncommon – features that massage chairs can have. Familiarize yourself with them and find a chair that has all the features you want and need.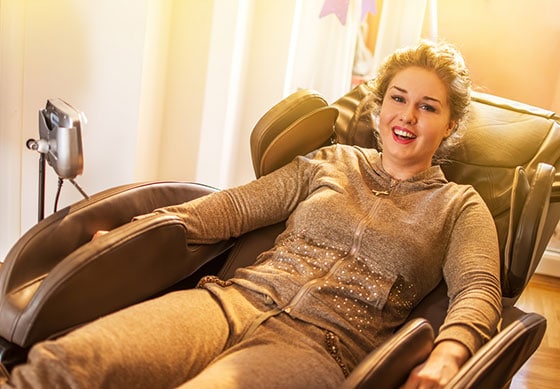 Heating – This is one of the most common additional features that a massage chair can have. It enhances the feel of the massage and provides you with additional benefits of heat therapy along with the massage.
Zero Gravity – This is a feature that's popular in recent times and allows the chair to move and pivot in such a way that it makes you feel like you're in zero gravity, hence the name. This can be useful for inversion therapy, and it can help improve your posture.
Stealth Features – This is ideal for people who care a lot about aesthetics and don't want to have an obvious massage chair in their living room when guests come around. These massage chairs can, thus, be disguised as ottomans or regular chairs when the need arises.
Audio Systems – Chairs that include speakers and the ability to save and play music are nothing new, but some of the newest varieties can include incredibly powerful, high-definition sound systems of their own instead of just regular speakers or headphones.
Electrical Stimulation – Some massage chairs can also provide you with therapy akin to EMS or TENS machines by lightly shocking your muscles, which can also help with pain relief.
LED Lights – These lights can be used to set the mood, or they can be used for chromotherapy.
Body Stretch – Some therapeutic chairs offer this feature, which makes them move in such a way to stretch certain parts of your body and provide instant pain relief.
Cooling – There are chairs which can blow air onto your body, cooling you. Some will even ionize this air effectively acting as an air freshener and making you feel like you're outside after the rain.
5The Size and Weight
You're probably aware of how huge massage chairs can be, and that can become a serious problem when you're trying to fit them into your home. It's easy to get overly excited while shopping and get a massage chair full of amazing features you like, only to later figure out that you have nowhere to put it.
Before you even set out to buy a massage chair, consider some of the common sizes for massage chairs and pick one that's in the size range which fits you.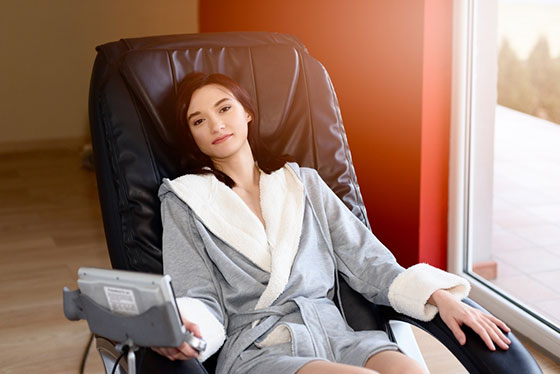 The smallest massage chairs are portable varieties and those that include an ottoman. They don't' take up much more space than a regular lounge chair might and are only slightly heavier.
More medium-sized massage chairs exist and they're somewhere between the extremely small types and offer some of the features of larger massage chairs while still taking up relatively little space.
Larger massage chairs offer more features, but they're large and bulky and require a lot of room. They will usually need to be carried into your home in parts and assembled there due to their size.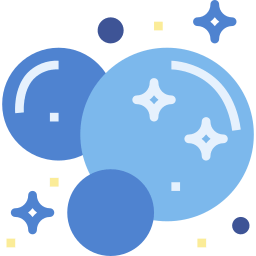 Cleaning a Massage Chair – A Chore Made Easy
Taking care of your massage chair regularly is a necessity, and it can seem a bit difficult to do at times – you don't want to ruin your expensive piece of equipment after all. However, it's easier than it might seem at first and you just need to follow a few simple guidelines to do it properly.
Since the outside of most massage chairs is covered in leather or a roughly equivalent material like vinyl, they can be quite sensitive to chemical cleaning agents. For regular cleaning, you can use a damp and clean cloth to gently wipe the exposed areas of the chair, preferably after every use, or at least once per day.
Some parts of massage chairs, however, can and should be cleaned with cleaning agents. Otherwise, they can easily become a hotbed for bacteria. Often, massage chairs will have removable upholstery that you can clean separately. If you can, try to avoid cleaning the chair directly, since that can lead to water getting into the mechanism.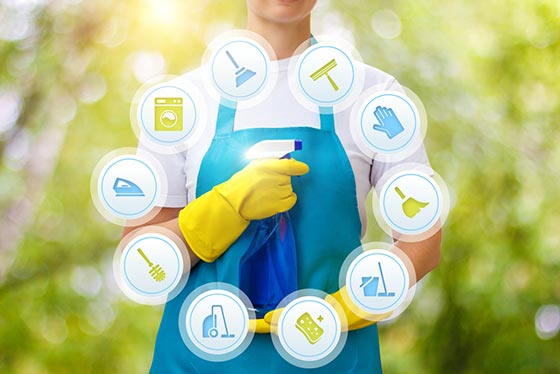 However, you still should avoid using acidic cleaning agents. Instead, you can dilute a bit of mild dishwasher in a bucket of water, soak a clean cloth in it and use it to wipe down the chair or upholstery. If you're afraid that even that might damage the chair, you can use some antibacterial soap or hand-washing solution to wipe it down.
Alternatively, you can use a spray bottle to spray the solution on the chair, and then wipe it down with a dry cloth. It can be quicker and more efficient. Leave the upholstery to dry completely after cleaning it, before returning it to the chair.
Now, you don't have to be extremely through every time you clean your massage chair – the most important parts for cleaning are those that come in contact with your clothes, hair or exposed skin. That last one is the most important. Those are the areas you need to clean at least once per week or even more often.
You should also gently vacuum your chair at least once per week to get the built-up dust out of the creases that you can't wipe down that easily.
When it comes to spills and stains, you can also remove them with the same type of dishwasher solution; you just might need to wipe a bit harder. If you clean up spills as soon as they happen, they shouldn't leave any stains.
If your chair is made out of leather and you spill something on it, take care of the spill using the blotting technique – don't wipe, that will just make it worse. You also shouldn't leave them to air dry when you clean them – you should always dry them by blotting them with a dry, clean cloth.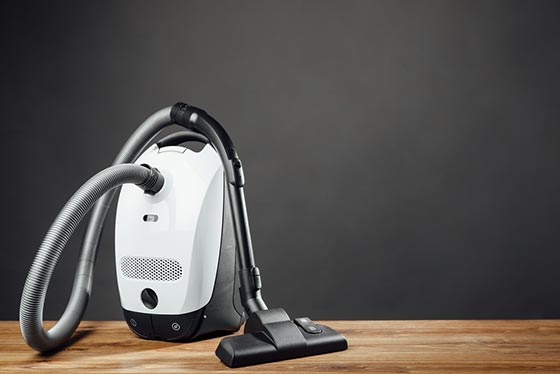 Leather chairs might also need some oiling from time to time – you can buy leather oils online. You always need to clean out the surface of your chair as I described above before applying any oil. Apply the oil over the entire surface and leave it to be absorbed for around 30 minutes to an hour and then wipe the excess off with a dry, clean cloth.
A pro tip: if your chair has rubber parts, avoid using oils that contain petroleum since it will damage the rubber.
With that, you should have your massage chair relatively clean and well-maintained. But here are a few more tips that can help you keep your chair in good shape:
Keep it away from direct sunlight and heating elements
Avoid drinking or eating on or near the massage chair
Keep children and pets away from it whenever possible
Try showering and changing your clothes before using it whenever possible
Don't use it right after you've applied a balm, cream or oil to your skin
Regularly clean and vacuum the room in which you keep your massage chair
That's about all there is to it.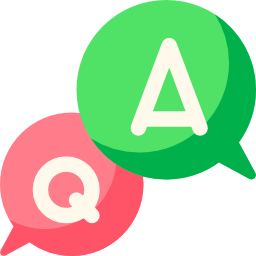 Massage Chair FAQ
The Conclusion
There's a lot more to be said about massage chairs but I'm afraid I just don't have the time and space – but I might talk more about them in future articles. For now, I hope I managed to give you an idea of what you need to consider when you're buying one.
So, for a final piece of advice, I'll give you my choice for the best massage chair on the market right now.
My pick might be a little surprising, but it's the Kahuna Superior Massage Chair with SL-Track 6 Rollers – SM-7300 – yes, it costs more than most other options, but it's simply the full package. It's got everything you could want out of a massage chair, and it's incredibly comfortable.
What do you think? Which of these massage chairs is the best for you? Let me know in the comments below; I'm eager to find out.
References
Jasmin M, Linda H, Mikael H, Ulrika L, Anette E (2015) Mechanical massage and mental training programmes affect employees' anxiety, stress susceptibility and detachment–a randomised explorative pilot study [Online] Available from: https://www.ncbi.nlm.nih.gov/pmc/articles/PMC4556221/ (Accessed March 24, 2021)
Black S, Jacques K, Webber A, Spurr K, Carey E, Hebb A, Gilbert R (2010) Chair massage for treating anxiety in patients withdrawing from psychoactive drugs [Online] Available from: https://www.ncbi.nlm.nih.gov/pubmed/20799900 (Accessed March 24, 2021)
Puig-Ribera A, Martínez-Lemos I, Giné-Garriga M, González-Suárez ÁM, Bort-Roig J, Fortuño J, Muñoz-Ortiz L, McKenna J, Gilson ND (2015) Self-reported sitting time and physical activity: interactive associations with mental well-being and productivity in office employees [Online] Available from: https://www.ncbi.nlm.nih.gov/pubmed/25886270 (Accessed March 24, 2021)
Deborah JE, Dietlind LW, Anita MN, Colleen MP, Jae KO, Peter CS, Laura LL, Stephen SC, Brent AB (2010) The effect of chair massage on muscular discomfort in cardiac sonographers: a pilot study [Online] Available from: https://www.ncbi.nlm.nih.gov/pmc/articles/PMC2949737/ (Accessed March 24, 2021)
Engen DJ, Wahner-Roedler DL, Vincent A, Chon TY, Cha SS, Luedtke CA, Loehrer LL, Dion LJ, Rodgers NJ, Bauer BA (2012) Feasibility and effect of chair massage offered to nurses during work hours on stress-related symptoms: a pilot study [Online] Available from: https://www.ncbi.nlm.nih.gov/pubmed/23059434 (Accessed March 24, 2021)
Siško PK, Videmšek M, Karpljuk D (2011) The effect of a corporate chair massage program on musculoskeletal discomfort and joint range of motion in office workers [Online] Available from: https://www.ncbi.nlm.nih.gov/pubmed/21688984 (Accessed March 24, 2021)
Arla D, L Gillian, L Francis, Kevin K (2009) Massage therapy in the workplace: Reducing employee strain and blood pressure [Online] Available from: https://www.researchgate.net/publication/44644874_Massage_therapy_in_the_workplace_Reducing_employee_strain_and_blood_pressure (Accessed March 24, 2021)
Deborah E (2012) Measuring the Feasibility and the Effects of Chair Massage on Pain and Discomfort in the Cardiac Sonographer https://clinicaltrials.gov/ct2/show/NCT00975026 [Online] Available from: https://www.researchgate.net/publication/7372383_Local_Back_Massage_with_an_Automated_Massage_Chair_General_Muscle_and_Psychophysiologic_Relaxing_Properties (Accessed March 24, 2021)
Laura A (2016) Case Study: The Use of Massage Therapy to Relieve Chronic Low-Back Pain https://www.ncbi.nlm.nih.gov/pmc/articles/PMC5017818/ [Online] Available from: (Accessed March 24, 2021)
Mayo Clinic Staff (2018) Massage: Get in touch with its many benefits https://www.mayoclinic.org/healthy-lifestyle/stress-management/in-depth/massage/art-20045743 [Online] Available from: (Accessed March 24, 2021)
Daniele FZ, Sonia K, Emmanuelle F, Enrico C (2006) Local Back Massage with an Automated Massage Chair: General Muscle and Psychophysiologic Relaxing Properties [Online] Available from: (Accessed March 24, 2021)
nccih.nih.gov (2016) Massage Therapy for Health Purposes [Online] Available from: https://nccih.nih.gov/health/massage/massageintroduction.htm (Accessed March 24, 2021)
Hou WH, Chiang PT, Hsu TY, Chiu SY, Yen YC (2010) Treatment effects of massage therapy in depressed people: a meta-analysis [Online] Available from: https://www.ncbi.nlm.nih.gov/pubmed/20361919 (Accessed March 24, 2021)
HF Coelho, K Boddy, E Ernst (2008) Massage therapy for the treatment of depression: a systematic review [Online] Available from: https://www.ncbi.nlm.nih.gov/books/NBK75521/ (Accessed March 24, 2021)
Karen JS, Evette JL, Andrea JC, Rene JH, Peter PR, Susan B, Marissa ZB, Daniel CC (2011) Effectiveness of Therapeutic Massage for Generalized Anxiety Disorder: A Randomized Controlled Trial [Online] Available from: https://www.ncbi.nlm.nih.gov/pmc/articles/PMC2922919/ (Accessed March 24, 2021)
pacificcollege.edu (2015) THE BENEFITS OF MASSAGE FOR HYPERTENSION [Online] Available from: https://www.pacificcollege.edu/news/blog/2015/01/24/benefits-massage-hypertension (Accessed March 24, 2021)
Mahshid G (2013) Durability of Effect of Massage Therapy on Blood Pressure [Online] Available from: https://www.ncbi.nlm.nih.gov/pmc/articles/PMC3733180/ (Accessed March 24, 2021)
Mahshid G, Masoumeh S, Mohammad G, Ameneh E, Mahin M, Zahra G (2018) Long-term effect of massage therapy on blood pressure in prehypertensive women [Online] Available from: https://www.ncbi.nlm.nih.gov/pmc/articles/PMC5903169/ (Accessed March 24, 2021)
nccih.nih.gov (2008) Massage Therapy May Ease Pain and Improve Mood in Advanced Cancer Patients [Online] Available from: https://nccih.nih.gov/research/results/spotlight/110608.htm (Accessed March 24, 2021)
H. Hachul, D.S. Oliveira, L.R.A. Bittencourt, M.L. Andersen, S. Tufikc (2014) The beneficial effects of massage therapy for insomnia in postmenopausal women [Online] Available from: https://www.ncbi.nlm.nih.gov/pmc/articles/PMC4521661/ (Accessed March 24, 2021)
Amol S, Thangaraj S, Akshaya NS (2017) Effectiveness of Back Massage on Sleep Pattern among Patients with Congestive Cardiac Failure [Online] Available from: https://www.ncbi.nlm.nih.gov/pmc/articles/PMC5637143/ (Accessed March 24, 2021)