If you have the right mattress, but your back pain refuses to go away, it's time to look for the cause outside your bedroom – and your office is the right place to start.
Long hours in the office bring about more than just stress – a sedentary lifestyle, muscle stiffness, and an uncomfortable office chair can prove to be a devastating combination for your spinal health.
Sounds familiar?
You're not alone – and with the help of my guide, you'll find the best office chair for lower back pain in no time!
5 Benefits Of Getting The Right Office Chair For Your Needs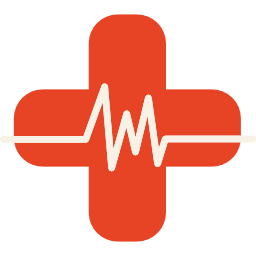 You hear the words "ergonomic chair" thrown around the office quite a bit, but it always seems like nothing more than a marketing trick – even right now, as you're reading this, you're probably thinking:
What's so special about these chairs, other than their not-so-affordable price tags, anyway?
I have a few compelling reasons as to why you might want to look into it, though, and give these fully adjustable chairs a try: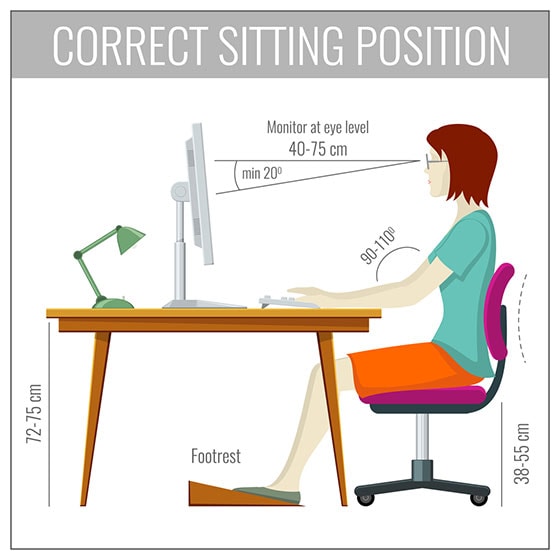 Sitting in an uncomfortable chair for hours on end is one of the main reasons why people tend to develop incorrect posture, which ultimately leads to pain and discomfort.
In that sense, the best thing you can do for your back is to get yourself an office chair that can be customized to fit your body. You'll see an almost instant improvement in two crucial areas – your posture and back support.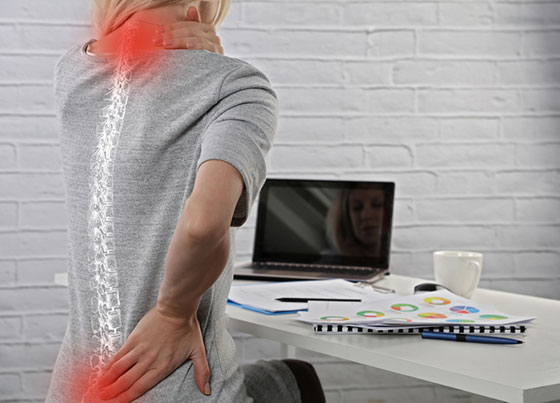 If you've ever used a chair without a headrest before, I don't have to tell you how stiff your shoulders and neck can become – you probably know it better than I do.
Switching to a chair that not only supports your spine's natural curve but extends high enough to support your neck and head, too, will make a huge difference in how you feel at the end of the day.
Plus, it could help you avoid some major health complications related to insufficient spinal support, such as cervical spondylosis.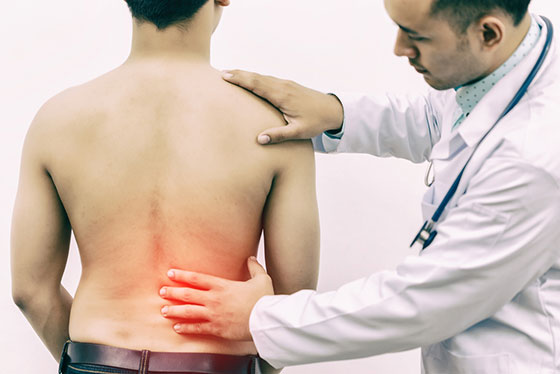 Sitting's easy, right?
Well, I'm not sure your hips would agree – not after a long, eight-hour shift, anyway.
You see, most office chairs will have a seemingly padded seat, but sitting for hours on end will bring out the worst in them, and exert insane amounts of pressure on your hips – something you're looking to avoid here.
You'd be surprised how big of a difference a proper seat depth and the best office chair for sciatica can make, though!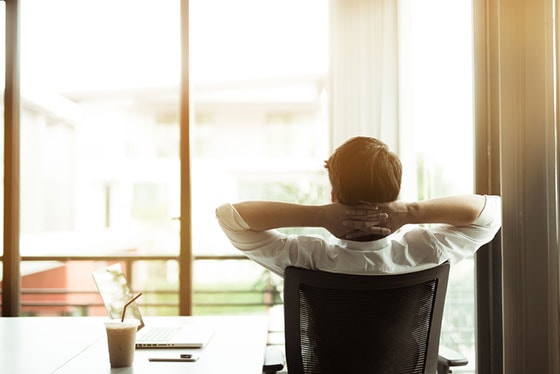 Okay, this one's pretty obvious:
With the first three issues taken care of, there's no way you won't see (or rather, feel) a drastic improvement in your comfort level – especially if you transitioned from a cheaply made office chair to a high-quality, well-thought-out one.
And even if the best chair for back pain relief doesn't give you instant results, you have the option to make all these tiny adjustments to the chair's structure until it fits you perfectly!
It may sound like a marketing trick at first, but think about it:
If you stay comfortable throughout your shift, you're going to spend more time focusing on your job and the task at hand, and less time worrying about that back pain that's been bothering you all day.
So, yes, it's true that the right office chair could do wonders for your productivity by eliminating distractions, and helping you stay focused on your work!
Best Office Chairs For Lower Back Pain In 2021: Comparison Chart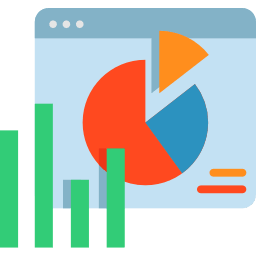 Before we move on to the actual reviews, let's take a quick look at the best office chairs for lower back pain in 2021 – compared to each other:
Top 10 Best Office Chair For Lower Back Pain Reviews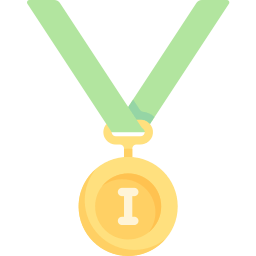 Okay, it's time to check out what the market has to offer in 2021, so pay attention to the products I'm about to show you – one of these might be the best office chair for lower back pain for you!
Choosing The Best Office Chair For Lower Back Pain: Buying Guide & Tips
You've seen what the market has to offer:
Now, it's time to talk about the features that make these the best office chairs for lower back pain – and how to pick the best one for your needs!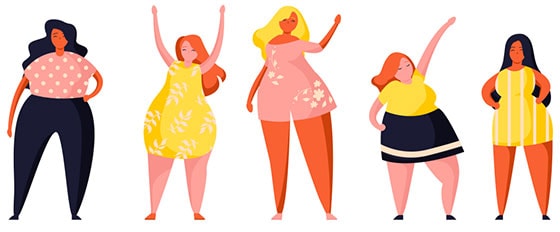 You heard a particular office chair worked wonders for your coworker, so you get one for yourself, only to realize that it rubs you in all the wrong ways.
What's up with that?
Well, first off, you need to remember that office chairs don't follow the one-size-fits-all rule, and your body doesn't, either. You're not alone, though:
You'd be surprised at how often people disregard something as crucial as their body type when buying office chairs.
Don't make the same mistake!
Take your weight and height into account – you're choosing the right office chair for YOU, after all.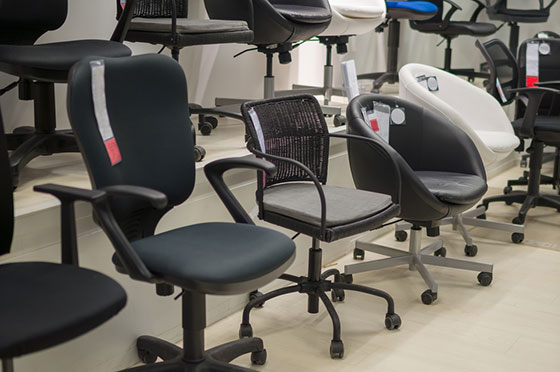 Okay, so, how are you supposed to pick the best chair for back pain sufferers, then?
Well, there are quite a few features to keep in mind – but ultimately, it's all about finding what works for you!
Fabric, Mesh, Or Leather?
You might think that there are far more important things to consider when you're choosing the best office chair, but in reality, material plays a vital role not only comfort-wise but support-wise, too.
That said, here's what you need to know about different types of upholstery – and how they might affect the overall support and comfort level of your new office chair:
Fabric
We're used to seeing fabric upholstery in our homes, on things like dining chairs and sofas, but what about best chairs for back pain at home?
Well, it's an option – cotton, vinyl, and hemp are all popular choices for fabric chairs, as they give you a familiar feel, and are available in a wide range of colors and designs, too!
But fabric doesn't come without nuisances, though:
First off, you're going to have to be extra careful with accidental spills, because stains are probably the quickest way to ruin your chair's appearance.
Moreover, they're no stranger to mold build-up, especially in hot climates.
Mesh
If you live in a hotter climate, you know this scenario all too well:
It's a sunny day outside, you've been sitting at your desk for quite some time now, and right when you're about to stand up, you can feel your back or thighs sticking to the surface of the chair.
Thanks to its outstanding breathability, a mesh chair could easily take care of that!
You can already imagine what the main downside is, can't you?
That's right; the lack of cushioning in mesh chair is particularly noticeable around the edges, where it meets the frame.
Leather
What about the good, old leather, though?
Bonded Leather
There's a middle ground between PU and real leather – a combination of the two, to be exact – and it's called bonded leather. It's soft enough to give you the illusion of genuine leather, but at a fraction of the price!
There's one thing I should warn you about, though:
Bonded leather tends to peel over time, and while it won't affect the functionality of your office chair in any way, it will make it look all messy and unsightly – but it's up to you to decide if that's a deal-breaker for you.
Genuine Leather
If you want an office chair that will be durable, elegant, and luxurious, you should go with real, top grain leather, made from either buffalo or cow skin. If you take proper care of a genuine leather chair, there's a good chance that it might last you a lifetime.
It does come at a certain price, though, so make sure you're ready to spend big bucks on this type of office chair upholstery.
Polyurethane Leather
Out of all the types of leather chair upholstery found in offices, the polyurethane, also known as faux leather, could easily be the most popular one.
Although it resembles real leather, this synthetic material is relatively cheap, which makes it perfect for budget-friendly office chairs. Plus, it's relatively easy to clean and maintain.
One thing you should know, though, is that it's not nearly as breathable as cotton or mesh chairs, which could be a deal-breaker for those of you who spend entire eight-hour shifts in their chairs.
The Backrest Plays A Vital Role
Even though I decided to talk about materials first, the truth is, the backrest is the most important feature you should consider, because it determines the level of back support you'll get from your office chair.
You'll find different types of backrests available, but you should only focus your attention on mid- and high-back ones. Low-back chairs, although generally cheap, don't provide much support.
Does It Have A Dedicated Headrest?
A height-adjustable headrest is an essential part of having proper head and neck support, especially if you're dealing with a stiff neck – or you like to lean back into your chair from time to time.
That said, it's vital that you have a headrest that suits your height and sitting posture, which is why some models allow you to adjust not only the height but the angle, too.
Now, you might be thinking:
Can't I accomplish that by raising or lowering the backrest?
Well, you can, but ideally, you should have both options available, because moving the backrest so that it supports your neck could lead to poor lumbar support – and that's not the best trade-off you could make health-wise.
What About Tilting And Reclining Mechanisms?
You can't sit completely still for the entire duration of your shift – and no one expects you to, anyway.
That said, your chair needs to be able to continuously support your back, even if you move around in it – and that's where tilting and reclining mechanisms come in:
They allow the chair's backrest, and in some cases, even the seat, to tilt at a slight angle and take the pressure off of your lower back.
On that note, make sure your chair has tension control and, preferably, a tilt lock mechanism, too.
You Can't Go Without Lumbar Support
Because of the inward curve of the lumbar spine, it typically needs additional support to take the load off of it and minimize your risk of experiencing lower back pain.
That's why lumbar support, along with a high enough backrest, is one of the key features to look for when choosing the best office chair for lower back pain. Make sure it's adjustable, though – lumbar support that sits too low or too high won't do much for your back.
Don't Forget About Armrests
Your office chair can either have or not have armrests – that's all there is to it, right?
Wrong, my friend – you have quite a few options here, too:
2D Armrests – These are your average armrests with a twist – besides being able to adjust their height, you can move them horizontally, as well.
3D Armrests – Adding one extra dimension on the 2D armrests, the 3D ones can be pivoted inwards or outwards at an angle of around five degrees.
4D Armrests – Finally, you have 4D armrests, which, as you can imagine, add yet another adjustable aspect to the 3D variety, letting you push them in and out whenever the need arises.
Unfortunately, though, even with all these handy adjustments available, the truth is, not a lot of people will go beyond the two-dimensional options when setting up their office chair armrests.
Make Sure All These Things Are Adjustable
As I already pointed out, we're not dealing with a one-size-fits-all type of solution here. If you want to experience a full range of benefits that come with having a proper office chair, you're going to have to make some adjustments and customize your chair so that it fits your body type.
Your chair, your rules.
You can't do that if it doesn't leave any room for customizations, now, can you?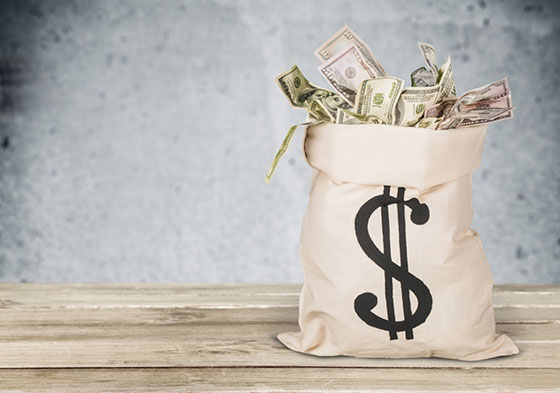 I know you can't put a price on health and comfort, but that doesn't mean you should go and spend a small fortune on an office chair.
You've seen the price tags on all the models included in my round-up, so you know how low (or how high) they can go. Now, it's up to you to figure out where your budget fits in all that, and how much you're willing to spend to ensure that you get the best office chair for lower back pain for your needs.
Remember: It's not how much the chair itself costs, but how it can be customized to fit your body!
Office Syndrome: How Sitting Affects Your Back (And What To Do About It)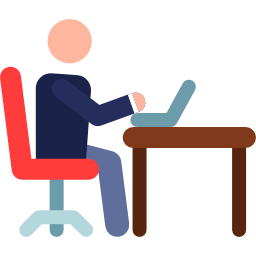 Okay, it might be better if you stood up for what I'm about to tell you:
Leading a sedentary lifestyle is probably the worst thing you can do for your health.
(I'd say it's even worse than smoking or drinking, but you'd probably accuse me of being overly dramatic, so I'll skip that part.)
Unfortunately, though, in today's day and age, we're spending more and more time sitting – in the car on our way to work, in the office, and even when we're relaxing at home.
Our spines – and the surrounding muscles – are made to be active, people, so let's get moving!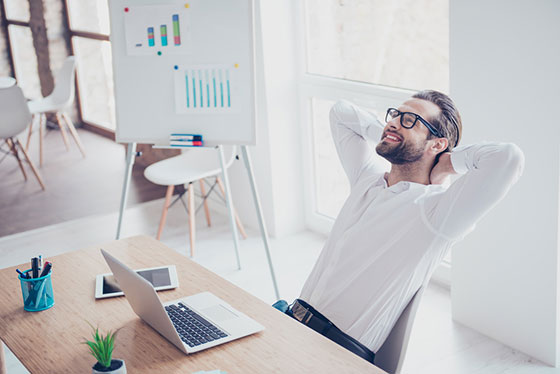 It's not the end of the world.
Just because you have a desk job, doesn't mean you're doomed – there are still some tiny changes you can make to your day-to-day activities to minimize the detrimental impact sitting has on your health.
Keep on reading to find out what those changes are and how to implement them into your work routine!
Watch Your Posture
We can detect someone else's incorrect posture pretty quickly, but when it comes to keeping our bodies in check, that's where it gets tricky.
Why?
It's because we tend to do most of these things unconsciously!
So, the next time you're sitting at your desk, pay attention to the following things – or better yet, ask a coworker to bring these bad-posture-inducing habits to your attention:
Whether you're sitting or standing, make sure your shoulders are not hunched forward, and that your back is straight, not slouched.
Stop sitting at the edge of your chair, and align your back against the backrest, instead.
When you're making phone calls, don't hold the phone between your head and shoulder, as it can lead to unnecessary discomfort.
Make sure your both feet are on the ground when you're in a seated position. And while you're at it, avoid sitting cross-legged, as well.
Set Up Your Desk And Equipment Properly
I'll let you in on a little secret:
You're not supposed to conform to your workstation – it should be the other way around.
Now that we have that out of the way, here are a few quick tips on how to improve your workstation setup:
Adjust your chair height so that your feet lay flat on the ground, instead of dangling in mid-air. It's important that your knees stay level with your hips, bent at a 90-degree angle.
The seat depth should allow for around two to three inches of space between your knees and the chair.
Set the armrests height so that your arms are relaxed, and bent at an approximately right angle.
You shouldn't be leaning forward and stretching to see the screen or reach your keyboard – set up your monitor so that the top portion of the screen sits at around eye-level, with your keyboard at a slight tilt, and the mouse (or any other input device) within arm's reach.
Sneak In Some Physical Activity
Of course, the best thing you can do is include some form of physical activity into your work hours.
I'm not talking full-blown exercises (although a few quick stretches here, and there wouldn't hurt), of course, but the simple act of alternating between sitting, standing, and taking short walking breaks can do wonders for your spine health:
Take regular breaks (even five-minute ones count here) throughout the day, and use them to stretch out your muscles – especially your shoulders.
Get in the habit of standing up whenever you need to make a phone call.
Rather than communicating with your coworkers through email, try walking to their desk and talking to them in person.
Also, try getting up and walking around the office every half an hour or so.
Don't have lunch at your desk. The lunch break is an excellent opportunity to take a walk, get some fresh air, and eat on the go.
Oh, and don't forget that what you do after work matters, too:
Don't spend your afternoons off slouching on the couch, and then wonder why your lower back keeps bothering you. There are simple, yet effective exercises and stretches you can try – and as long as you keep doing them regularly, they should help ease your lower back pain!
Frequently Asked Questions (FAQs)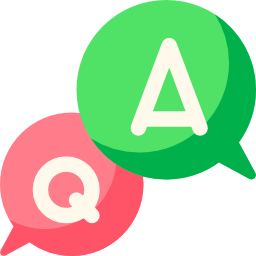 When talking about office furniture and back pain, there are a few burning questions that seem to arise quite often.
So, today I'll take the time to answer them for you!
Bottom Line: Which One's The Best Office Chair For Your Back?
I know you're impatient to find out which one of these is the best office chair for lower back pain on the market – and I won't keep you in the dark any longer:
The OFFICE FACTOR Black Mesh High Back Executive Office Chair takes the cake in every single category:
It lets you make all the necessary adjustments to ensure proper support, and it's comfortable.
Most importantly, it's not insanely overpriced! I mean, what good is a chair if the average buyer can't afford it?
Would you agree with my choice and do you have a personal favorite, too? Let me know in the comments below!