Neck pain is among the top 5 most common disorders in the US, and around 20% of all people experience it. It's more serious than you might think and it can impact both your physical and mental well-being, causing other problems.
But, how to deal with it? Well, massages are one of the best options out there, since they work on the core of the problem, unlike pain medication. However, they're expensive and time-consuming.
So, what can you do? You can get a massager, of course! Neck and shoulder massagers are available at decent prices, and you can easily use them at home to help with the pain you're feeling. Take a look at some of the best neck and shoulder massagers on the market today and say goodbye to the pain!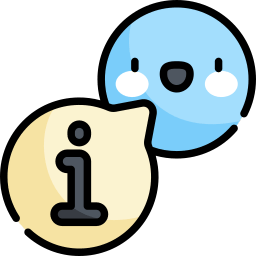 The Ins and Outs of Neck and Shoulder Massagers
So, what exactly are neck and shoulder massagers? How do they work? Well, I'll tell you all about it right here! You've probably seen one of these massagers before, at a friend's house or somewhere.
They usually look like bundles with two straps tied to them that you can put your arms through, while you place the bundle on your neck to massage it. The bundle usually contains the motor and the massage nodes used for vibration, which are moved by the motor. It's all covered in fabric with a mesh on the part that's supposed to be placed on your neck.
The inside can also contain heaters, vibration pads or even batteries if it's a cordless massager. Other variants are available as well, including massage cushions, but this is the most common design you can find. The type of massage employed by these massagers is usually shiatsu massage.
Along with handheld massagers, they're some of the most popular massagers out there, due to their convenient design and the prevalence of neck and shoulder pain in today's society. They're also relatively inexpensive and easy to use and they offer a lot of great benefits – which I'm going to talk about in the next section.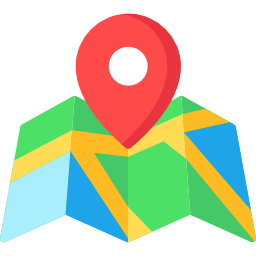 Where to Get a Neck and Shoulder Massager Near Me?
If you're interested in neck and shoulder massagers after hearing this, you probably want to buy one right now. Ordering one online is fine, but it can take a long while for it to arrive.
However, if you want to get one as soon as possible, you'd want to buy one in a shop near you. That used to be quite difficult to do, especially with specialty products like massagers. You'd probably have to ask around the neighborhood before you'd be able to find a shop that sells them, let alone a good one.
These days that's all different – you can just search for things like 'neck and shoulder massager near me' or 'neck and shoulder massager shops near me' and even 'buy massagers near me' and you can get something like what you want.
However, you don't even have to leave this page to find what you want – you can just take a look at this handy map I made that will help you find a neck and shoulder massager near you.
One this map you should be able to see all the shops that sell neck and shoulder massagers in your neighborhood. You can also click on each and every one of them in order to get all the necessary info about them – their working hours, their contact info, the products they sell and so on.
Still, it might be difficult to choose the best shop to buy a massager in, especially if there are a lot of them near you – but I'm here to help.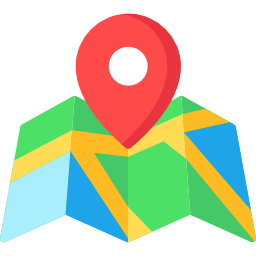 How to Find the Best Neck and Shoulder Massager Shop Near You
When looking at all these shops, there are a few things you need to consider in order to find the one that would cater best to your needs. Here's what you should keep in mind.
This is one of the first things you should check out when you click on one of the shops on the map. Do they have a website? If they do, that's already a plus. It means they put in that little bit of extra effort to promote themselves and serve the customer better.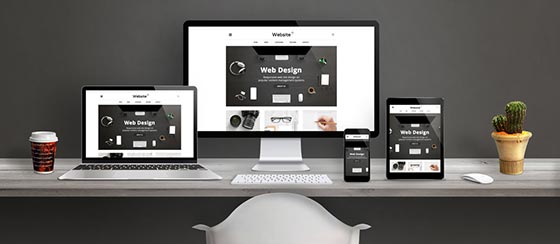 But, just having a website is not enough. It needs to be slick and easy to navigate, and the information on it needs to be easy to find. The best shops should be able to offer a lot of useful info on their website. You need to be able to see when they're open, their current prices and the items they have in stock and so on.
This way you can also compare prices without having to walk around the shops and possibly miss something – everything is at your fingertips, and you can see if it is the right fit for you.
Shops that house the products of just one or two brands usually tend to overprice their products – it's possible that you can find them elsewhere. Unless you're a real devotee of that brand, steer clear of them.
The best shops will probably have a wide variety of products available, and they'll have more competitive prices as a result of that. To boot, they'll probably have better products on hand, due to the competition.
One of the most useful things about the map is the user score, which you'll find on the side once you click on each shop.
There, you'll find reviews from real customers who visited the store, and you can read what they thought about it. If it's a good shop, the reviews will probably be good. But, if there are any issues, you'll find them there.
It's an easy way to check if a store has a good track-record and decide if you want to buy your neck and shoulder massager there.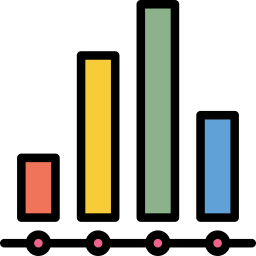 The Best Neck and Shoulder Massagers of 2021 – Compared in Detail
If you want to find out about all the important aspects of the best neck and shoulder massagers – I have you covered! You can just scan through this neat table and get all the basics down at once. However, if you want my full opinions – scroll down below for the complete reviews!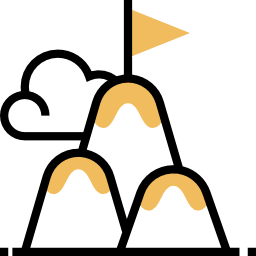 Top 14 Neck and Shoulder Massagers to Buy in 2021
The specs sheet above can be all you need to make a decision – if you're a highly-educated buyer and know exactly what you're looking for. If on the other hand, you want to know how these massagers actually perform and what they bring to the table, the next section is for you – detailed reviews of 14 most popular neck & shoulder massagers on the market!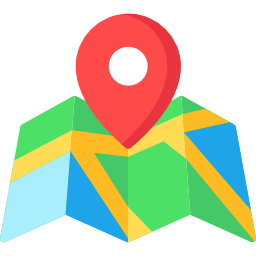 The Many Great Benefits of Neck and Shoulder Massagers
You might think it might be a waste of money to get a massager just for your neck and shoulders. But, think again! Pain in your neck and shoulder area can have a knock-on effect and cause serious problems with your spine,
tension headaches
,
mood disorders
, and even
high cholesterol
! There are more benefits that a neck and shoulder massager can give you than just the obvious ones. Take a look at some of them right now!
1Pain Relief
It's been well-known for a long time now that massages can help a lot with pain relief, especially if applied by a skilled technician. However, massagers are just machines and that's why people have doubts about their effectiveness.
So, what's the deal? How effective are they? Well, as it turns out, they can be almost as effective as a real massage. Though a single massage from a massager doesn't help as much as a real one does, the ability to regularly massage your sore tissues more than makes up for that.
But how does a massager help with pain, exactly? Well, it's not just one way but many ways combined together.
Firstly, massages can help loosen up tense muscles, freeing trapped nerves and reducing the tiredness you feel in certain muscles and muscles directly connected to it.
Secondly, it can improve your blood circulation allowing your muscles to receive more nutrients and oxygen, helping them recover faster. This can help a lot with pain after exercising or after injuries.
Besides blood, massages also help the flow of other fluids, especially lymphatic fluids which can help reduce painful swelling.
In addition to that, massages can help train up your muscles, making them a bit stronger, so they're better able to handle the everyday strain.
Massages also help release natural chemicals in your body which have inherent analgesic properties stronger than even the strongest of painkillers. The best part of it all? Massages are completely natural.
2Improved Mood
If you're feeling down all the time, a massager can be one of the best remedies there is. Massages can help combat various anxiety disorders, depression, and mood disorders while also making you feel more energized and focused.
But how does this happen?
When you're getting a massage, your body tends to release certain neurotransmitters and hormones. Included among those are chemicals like dopamine, serotonin, and endorphins, all of which help improve your mood and heighten your mental focus.
As a bonus, they also have natural analgesic properties which add to other pain relieving properties that a massage already provides. The reduction of pain in itself can also help to improve your mood.
3Better Circulation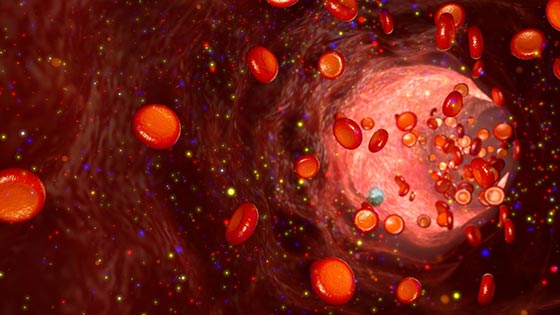 As I mentioned, a massage can help improve your blood circulation and provide your tissues with more nutrients and oxygen. But how does a massage do that?
There's an easy explanation – by relieving the tension in your muscles, it stops them from pinching your blood vessels, both large and small, allowing your blood to flow easier.
The application of heat also helps a lot with it, since it causes your blood vessels to expand which allows more blood to pass through them. Because of this, massages are great for treating hypertension and help lower your blood pressure, both in the short-term and the long-term, with regular application.
It also helps with the circulation of lymphatic fluids, allowing swellings to go down quicker and letting your body get rid of toxins more efficiently.
4Portability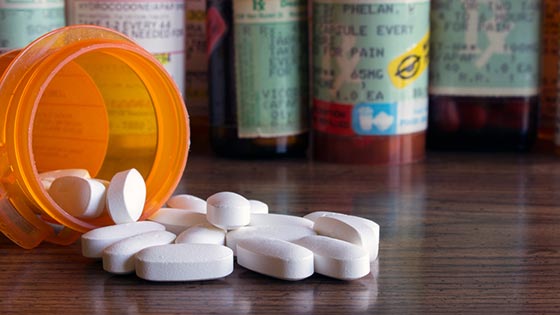 The reason why people are so keen to use pain medication is because they can use it anywhere and at any time, it's so easy. However, pain medication is not a great solution for pain relief, especially in the long-term. You get resistant to it, you start taking larger doses, and you become addicted.
Massage is a great alternative but it takes a lot of time, and you can't just have it anywhere at any time – you have to schedule an appointment and spend hours of your time on one treatment. One of the best benefits that massagers offer is the ability to make massage as convenient as pain medication is.
These massagers are highly portable, and you can use them on the go, anywhere you like, allowing you to have easy access to all the benefits of a massage without having to interrupt your daily routine.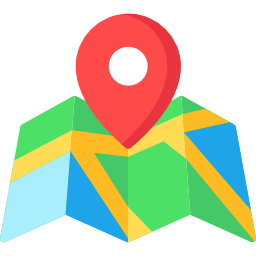 What to Consider When Buying a Neck and Shoulder Massager
I've gotten quite a few neck and shoulder massagers in my day – and most have been bad. That's just what happened when you're not experienced enough. However, these days I get it right nearly 100% of the time, and I'll tell you how I manage to do it – by analyzing the most important aspects of these machines before anything else. Here's how you can do it as well.
1Choosing the Right Type for You
While you may have seen some of the most common neck and shoulder massagers out there and think they're all the same, that's far from the truth. There are quite a few different types out there, besides the most popular one and they're well worth your consideration.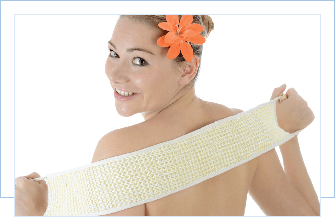 1
Neck Massager with Straps
This is the most common form for a neck and shoulder massager, probably the one you've seen going around.
Its massage nodes are located in a bundle that's covered with fabric, and it has two hand straps that are meant to help you hold it in place. The controls are usually located on one of the straps.
They can be quite bulky, but they are convenient when you use them since the controls are easy to reach and you get a little bit of extra control by pulling on the straps.
They're not expensive, usually include a heating function and can be both corded and cordless. Sometimes they'll come with a car adapter included.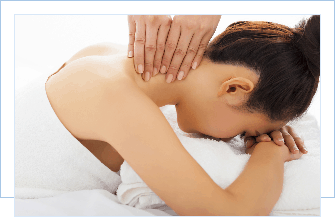 2
Manual Massagers
These massagers are probably not the first thing you have in mind when you think of neck and shoulder massagers, but they can be surprisingly effective.
They usually have a U-shape, with handles on either end and massager rollers or balls in the middle. You can use them by holding onto the handles and moving them back-and-forth or up-and-down.
While they might not have the same hands-free convenience that electric massagers do, they are inexpensive and give you a more hands-on feel, with more control.
They're also light, easy to carry and can be used even in places where no electricity is readily available.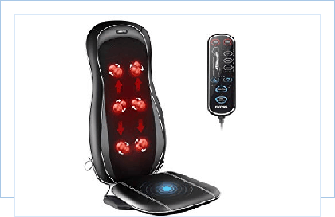 3
Massage Cushion
For the most part, these are not a whole lot different than regular neck and shoulder massagers. They also use massage nodes in a fabric casing and commonly have a heating function.
However, they have no straps for your hands, which can be a good thing. They're more portable while being equally strong and it's easier to place them on certain areas of your body.
Still, they also usually have integrated controls which are more difficult to reach and easier to press by accident, and you can't get that additional bit of control by pulling on the straps.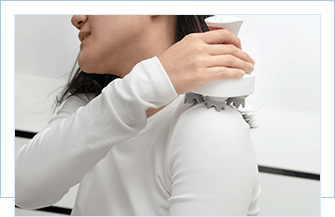 4
Handheld Massagers
Most of these massagers are multi-purpose, and they can be used on various parts of your body with different attachments. They are most commonly used for back massaging, but neck massaging is a close second.
They are more portable than other types of massagers, but they're not as intense. However, you can maneuver them better and pinpoint certain key spots and pressure points, which is a plus.
While they're not the best, they have their place.
2The Number of Massage Nodes
Most neck and shoulder massagers use massage nodes, though a few use vibration as well, but that's not what you'll commonly come across.
The number of massage nodes in them is important since the more there are, the more different massage types it will be able to perform.
So, more massage nodes are good in general but it also means a more intense massage overall and if you want something lighter, if you're sensitive, then you probably want a massager that doesn't have as many massage nodes.
More massage nodes also means that the massager is larger, heavier and more difficult to carry around.
Most neck and shoulder massagers have either 4 or 8 nodes, though some have 6 for an in-between option and there are some with 12, though they are rare and quite cumbersome.
3Find the Features You Need
Neck and shoulder massagers are great even if they only massage you – but if they could do more? Well, some of them can! These are just some of the great features that neck and shoulder massagers can include – check them out and see which ones are well-suited for your needs.
Heating

This is an incredibly common feature these days, so much, so that's, it's almost expected. It helps to relax your muscles and adds a more realistic feeling to the massage, so it's good all-around.

Cooling

While it's not quite common, there are massagers out there that offer a cooling option. This can be great for when you need to massage tissues that are sensitive to heat, and it's something a masseuse can't offer.

Memory

Some massagers allow you to memorize your favorite settings and call them back up with the press of a button. It's convenient, and there are no downsides to it.
Electrotherapy

Since most shoulder and neck massagers run on electricity, some manufacturers had the bright idea to use that for electrotherapy.

There are massagers out there which can provide functions akin to TENS and EMS machine and provide you with additional pain relief in that way.

Programmability

The most customizable massagers out there have functions that allow you to make your own massage modes instead of just using the preset ones. You can adjust the types of massage used as well as intensity, at which intervals they'll change and so on.

With these massagers, you can get exactly the experience you want.

Remote Control

Most neck and shoulder massagers use controls integrated into them, but there are some that use remote controls. This can be particularly useful if you don't want to use them on your neck and shoulders.

For example, if you're using your massager on your feet, bending down to adjust it can be a bother, but a remote control does away with that nuisance.

Adjustable Straps

This is quite a simple feature that a lot of massagers leave out. Having adjustable straps that allow you to fit it onto almost any piece of furniture or part of your body is great.

It can make the massager that much more versatile, and it's definitely a feature worth having.
4Adjust it to Fit You
One of the key things to finding the right neck and shoulder massager is finding one that's versatile enough to fit multiple people and which you can adjust to your liking. This is especially important if you're buying it for the whole family.
Some of these adjustments are commonly available, while others are rarer but they're all good to have.
Intensity Adjustments

Some massagers have just one level of intensity while others can have tens of them. It's always easier to get exactly the intensity you want if you can fine-tune it.

Heat Adjustments

Massagers with heat can have more adjustments available than just being able to turn it on or off. The best ones will have different heat levels and be able to massage without heat or heat without massaging.

Massage Direction

With some massagers, you can change the direction in which the massage nodes spin for a completely different and varied experience.

Massage Modes

While shiatsu is popular these days, there are other massage styles out there, and some massagers can allow you to switch between them with a click of a button.

Adjustable Timers

Most massagers can shut off automatically after a certain time, as a safety precaution. However, with some of them, you can adjust this feature, allowing you to time when the massager should turn off or even allow it to run in perpetuity.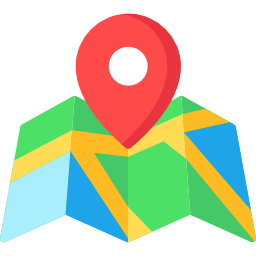 Avoiding Stiffness in Your Neck and Shoulders – A Short Guide
No matter how good a massager is, it's not a magical cure for neck and shoulder pain. If you want your massager to help you, you must help it as well and do your part to keep your neck and shoulders in good shape. Here are just a few simple things you can do during your daily routine to minimize the tension and stiffness in your neck and shoulders.
1Straighten Your Posture
This is an easy one – or so it might seem. Keep your chest puffed out, your shoulders level with your neck and your stomach tight. Try to always be aware of it and maintain it – whether you're sitting, standing, walking or running.
It might take some mental effort, but you can do it if you try! In case you need a little help, try getting a posture corrector or a back brace. They're useful tools if you don't rely on them too much.
2Change the Position of Your Computer
Sitting at a computer for most of the day is an often cause of bad posture and neck stiffness. An easy way to avoid this is by positioning your computer correctly.
Try to place your screen at eye level, so you don't need to slouch, place your keyboard at elbow-height and try to have your chair placed close enough to it.
In addition to this, you should also take breaks from time to time and walk about a little bit. Apply this to your phone as well, or even a book – always try to keep it at eye-level, so you don't have to slouch.
3Carry Your Purses and Bags Evenly
People tend to carry their purses, backpacks or shopping back in one hand or over one shoulder. This is generally not a good idea. It puts too much strain on one of your shoulders and brings them out of alignment, leading to shoulder stiffness and pain. This can strain your neck muscles as well.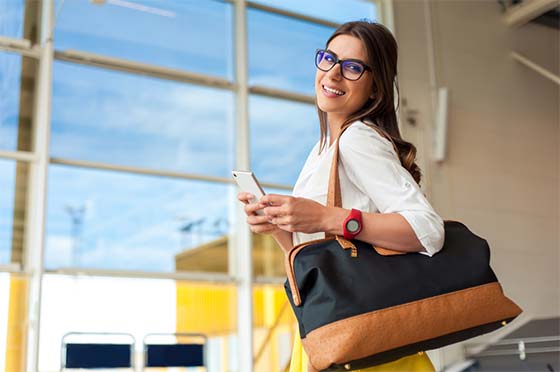 Always carry only the essentials – don't overload yourself – and try to distribute the weight evenly between your two shoulders. Using a backpack is ideal and always wear it on both shoulders.
4Sleep on Your Back
One of the ways you can get rid of neck stiffness is by changing your sleeping position. It's always good to try that before changing the pillow and mattress.
Since sleeping on your back puts your neck in the best position possible, try training yourself to sleep on your back all the time. It might be difficult, but it's always a bit easier if you consult a good guide on the matter and you can do in a matter of weeks.
5Stay Hydrated
It might not seem that important, but staying properly hydrated is a great way to avoid muscle stiffness in general, not just neck stiffness. Your discs, the soft and spongy tissues between your vertebrae, need a lot of lubing as well since they're mostly water. Keeping yourself hydrated will help them stay strong.
You should drink at least 8 or 9 large glasses of water per day. Ideally, always keep a water bottle with you and drink from it regularly or drink water with each meal.
6Stretch Regularly
Try to do some stretches at least two to three times a day, to keep your neck and shoulders in better shape. There are a lot of standing and sitting stretches you can try. They don't take too much time, and you can even do them at your workplace if you want. It's easy, it doesn't take much time, and it does wonders for your neck and shoulders.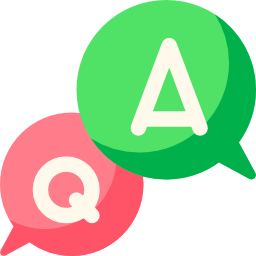 Neck and Shoulder Massager FAQ
In Conclusion
There's a lot to know about neck and shoulder massagers, and I've only scratched the surface here if you can believe it. I do hope I managed to help you out though and that I've answered some of the burning questions you might have.
However, there's probably one question that's left unanswered – out of all the neck and shoulder massagers presented here, which one is the absolute best?
Well, I can only give you my opinion on the matter, but I think the best neck and shoulder massager is definitely the InstaShiatsu+ Neck, Shoulder & Full Body Massager With Heat, Model # IS-2000.
It's cordless, it's got a lot of adjustability and buying it is completely risk-free – so there's no reason to pass on it.
A close second would be the Atsuwell Shiatsu Neck and Shoulder Massager with Heat since it's functional, it delivers a good massage and can be used hands-free while not costing too much.
If you're not up for either of those and are on a tight budget, then take a look at the Medcursor Shiatsu Kneading Corded Massager with Heat . It's got all the functions you would expect, and it's great for the price.
If you're ready, go out and buy one of these massagers and post your thoughts and questions in the comments and I will get to them pronto! See you next time!