Essential oils are great but it seems like they run out in a flash – and they're usually quite expensive.
That's where essential oil diffusers come in. They can disperse diluted oils into the air thus making sure your body absorbs them better and they last longer while also making your entire house smell nicer.
If you've never bought a diffuser – don't fear! Today I'll tell you all about the best ones around.
Essential Oil Diffusers – The Essentials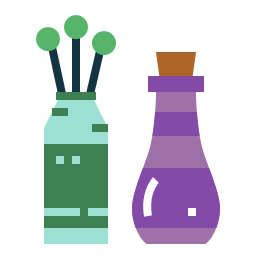 So, if you've never seen or bought an essential oil diffuser, you're probably wondering what exactly it is and how it works.
Well, essential oil diffusers are basically machines that disperse essential oils into the air – using one of several methods – thus allowing them to spread across the entire room.
That way, you can inhale and more easily absorb essential oils and reap their benefits while having the added effect of a nice smell across your entire room and a load of dead bacteria and fungi.
The name of the machines comes from the name of the dispersing process – diffusion. Diffusion of essential oils can be achieved in a few different ways, some of which don't even require electricity, which is why many different types of essential oil diffusers exist.
Traditionally, heat was used to diffuse oils or oil mixtures, usually from a candle or a similar source. Sometimes the oils would be absorbed by some medium, like a pot made out of clay, which would then be placed onto mild heat to slowly release the diffused oil into the air.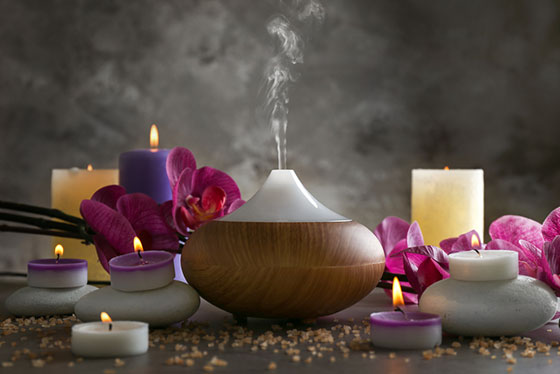 For the most part, modern essential oil diffusers will look a lot like air fresheners. They can have a wide variety of shapes and looks and can be quite stylish. Some have in-built sound effects, LED lights and more.
Most oils need to be diluted with water or other diluting agents before being placed in the diffuser, for optimum results. That way the smell won't be too strong and the mixture is easier to diffuse than raw oils are. You typically put the water into the diffuser first and then add a few drops of your favorite oils.
With a diffuser, your oils will last for a longer time, and you'll get more benefits out of them – which is what I'm going to talk about next!
The Benefits that Essential Oil Diffusers Give You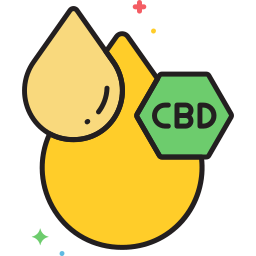 Diffusers can be a tough sell because essential oils can be used on their own, without a diffuser. However, there are more than a few benefits that diffusers can give you and which you can't get by using oils directly or are enhanced by a diffuser.
Here are just a few of those benefits.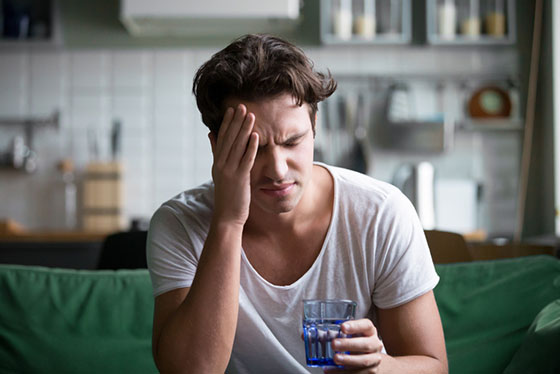 This is one of the most important benefits that essential oils can provide and with a diffuser you can make it even more effective.
Usually, you would need to massage the oils into the skin or take them with a hot bath to see their effects, but with a diffuser, you can keep inhaling them all day. That way you can get the most out of them.
There are various oils that can provide pain relief from things like menstrual cramps and pains, kidney stones, migraines back pain, plantar fasciitis, and even pain from terminal cancer.
You also get the added benefit of the oils providing aromatherapy – literally healing you and making your body feel better by introducing a nice smell to the space you're living in. Using a diffuser is the best way to spread these smells as far and wide as possible.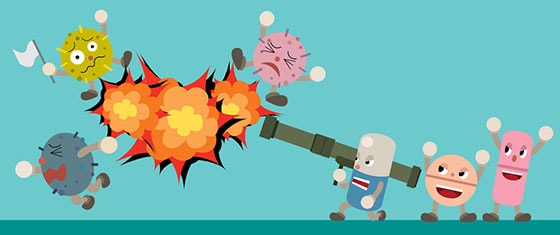 One of the best benefits that diffusers offer is that they spread the antimicrobial, antibacterial and antifungal effects of essential oils over a large area. Instead of purifying select areas, you can easily purify your entire room without even breaking a sweat.
The dispersed essential oils can easily get into every crack and even coat your furniture and floors, making the space safer and cleaner than ever before. You just can't get that without a diffuser.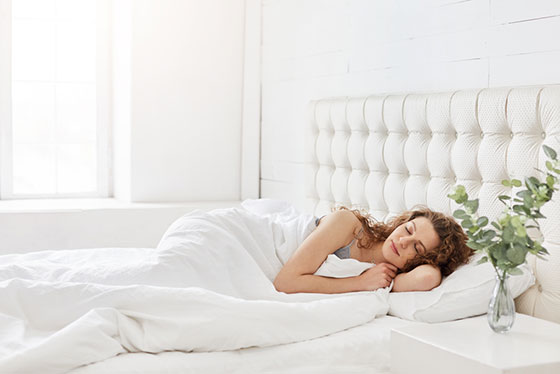 Since I already talked about aromatherapy, I might as well mention another benefit you get from it – improved sleep quality.
The additional relaxation provided by the smell of essential oils and the benefits they bring can help you sleep better and reduce the effects of your insomnia. You definitely won't be tossing and turning so much. You definitely won't be tossing and turning so much.
With a diffuser, you can gain these benefits even while you sleep. Programmable diffusers can keep dispersing the oils in regular patterns while you sleep, thus providing their benefits all-night long instead of just directly before you go to sleep. Sleep on your back to get the most out of it.
Last, but not the least, is that using essential oils helps improve your mood and lifts your spirits. Of course, that's less true when you have to reach for them all the time, especially if you've got them stashed in another room.
Having your space constantly filled with the smell of your favorite oils makes sure you get the most out of them. You can easily have them constantly present in the air while you're relaxing and you don't have to move a muscle.
It's just the perfect thing for feeling a bit better when you're down and don't feel like doing anything – like applying the oils yourself.
How to Find Essential Oil Diffusers Near Me?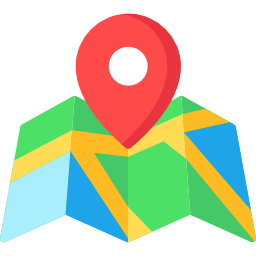 That is definitely a pertinent question, since not everyone can buy them online or wait for them to arrive for days or weeks on end. If you need an oil diffuser as soon as possible you'll probably look for a local oil diffuser shop.
But, how do you find one?
Well, it's rather simple, you can just search for "essential oil diffuser near me" or "essential oil diffuser shop near me" maybe even "buy essential oil diffuser in me neighborhood" and you'll probably find a shop nearby that sells them.
Or, you can look at this map I made which already does that job for you!
On here you'll find all the shops that sell essential oil diffusers near you already marked. Just click on one you like, look at their business hours and what they have to offer, choose one you like and you can go there to get your essential oil diffuser right now! It's incredibly easy to do.
Best Essential Oil Diffusers of 2021 – A Comparative Chart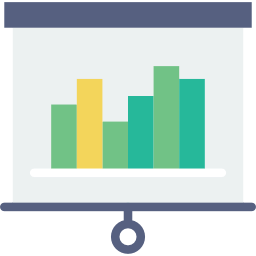 Short one time? Take a look at this comparison chart then, for a quick overview of all the products and their specs – for my more detailed opinions you can keep on reading!
Top 16 Essential Oil Diffusers in 2021 Reviewed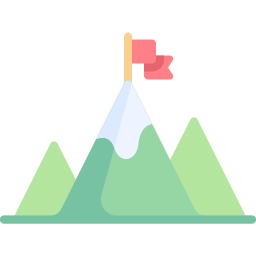 Your Complete Essential Oil Diffuser Buying Guide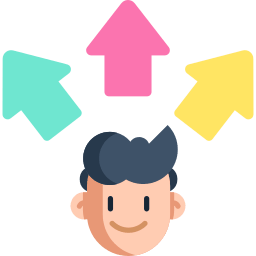 Since essential oils are so popular, there are a lot of different diffusers on the market right now, and most of them are no good at all. How to separate the wheat from the chaff? Well, that's what I'm going to talk about right now, so stick with me!
1Is it Your Type?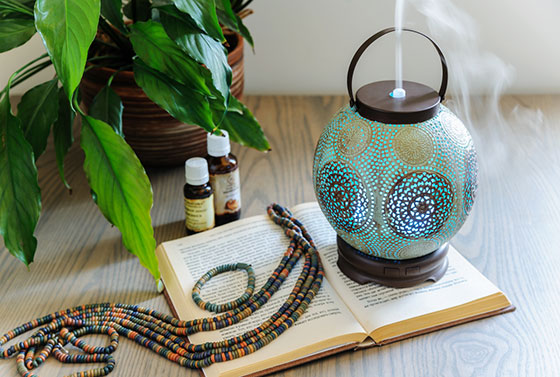 Due to the various ways in which diffusion can be achieved there are many different essential oil diffuser variations out there. You've probably heard of some, but there are probably as many that you know nothing about.
So, how to figure out which ones the best one for you?
Well, by going through the pros and cons of each and comparing them to each other until you figure out what suits your needs the best!
Here I'll help you out with that by explaining some of the most popular types of essential oil diffusers and giving you the honest truth about their benefits and downsides.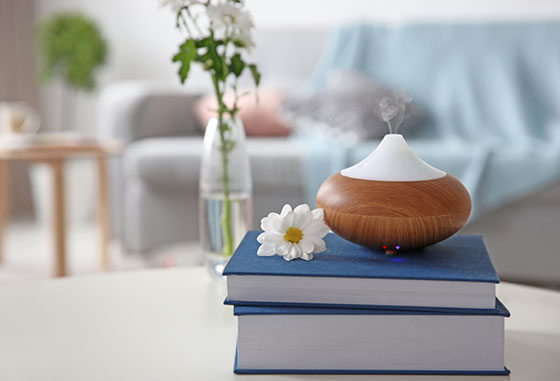 1
Nebulizing Diffuser
These diffusers work by dispersing a pure, concentrated stream of essential oils into the air. They use no heat or water and instead break down the oils by force, down to the atomic level – and when the molecules in the air are smaller, it's easier for your body to absorb them.
With a diffuser like this, you get a purer form of oil in the air but at the cost of spending more oil overall. If you leave a diffuser like this running, you'll run out of oil rather quickly. They can also be more difficult to clean due to using purer oils. They also use glass containers which are easy to break.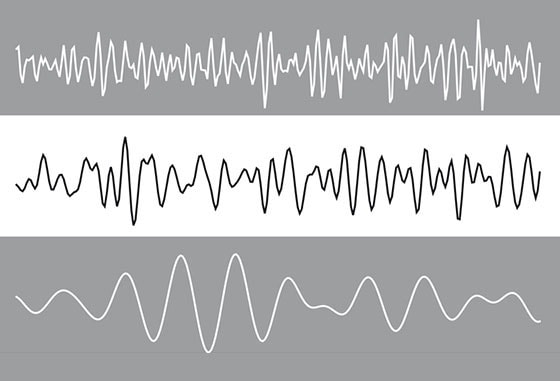 2
Ultrasonic Diffuser
As the name implies, these diffusers use ultrasonic frequencies to cause vibrations in the water breaking it up into a fine mist which they release into the air. Since they use water, they also double as humidifiers. In general, they are sturdy and inexpensive, and they don't spend a lot of oil.
Cleaning them is easier too, and they're quite to boot. What's the catch? Well, the form of oil that ends up in the air is usually highly diluted so the benefits are lowered and you can't keep the diffuser running all the time.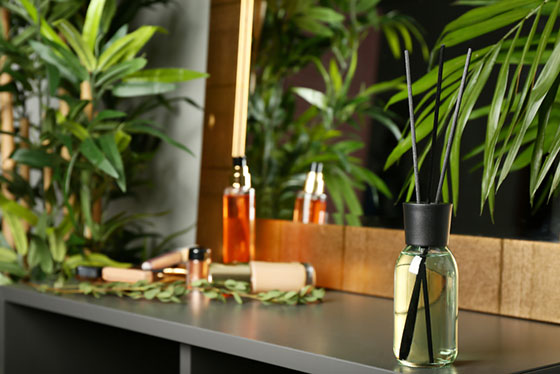 3
Evaporative Diffuser
It's all in the name – these diffusers evaporate oils into the air. But, unlike heat-based diffusers, they use a fan to blow high-pressure air onto oils that have been dripped onto a filter, evaporating them in the process. This is faster than a heat-based diffuser would be and the scent gets quickly dispersed into the room.
However, this also means that the oils evaporate unevenly – the heavier elements of the oils evaporate slowly, while the lighter ones evaporate quickly. Because of this, the therapeutic properties may be lessened or lost, especially with thicker oils, so these diffusers are best used with thinner oils.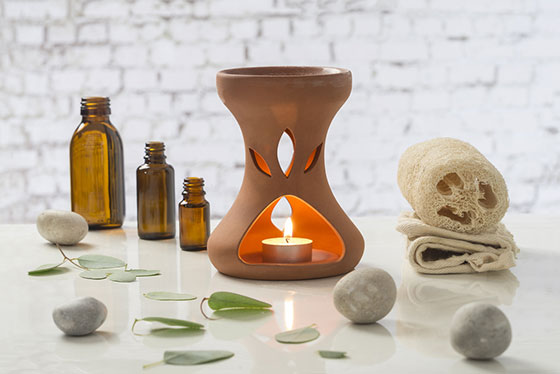 4
Heat Diffuser
Heat is the traditional method of diffusing oils into the air but is it the best one? Probably not. Heating up oils changes them at the chemical level and can even eliminate the benefits of some oils. These diffusers are best used with thicker oils since they can withstand the heat. The benefit of these diffusers is that they are usually the cheapest and there's a wide variety of them available.
There are electric ones of course, but there are also more traditional options that use candles or even incense sticks that absorb the oil and are then burned to release it. The common point of most heat diffusers is that they have a heat where the oil is placed, and that's heated up by a heat source, thus evaporating the oil into the air. With these diffusers, you can use pure oils or oils diluted in water.
2Size Does Matter
Diffusers range from extremely small and portable to the massive and heavy. There are all kinds, but which size is the right one for you? It's not just a matter of aesthetics but functionality as well.
The larger the tank for your container, the more oils it can diffuse without needing to be refilled. They are best suited for larger spaces since they can easily fill the air – in smaller rooms, they might oversaturate it. These will usually be around 400 to 500 ml in most diffusers that use water.
Smaller tanks are better for smaller spaces since they won't oversaturate the air with thick mist. They might be too underpowered though. These usually run from around 100 to 200 ml.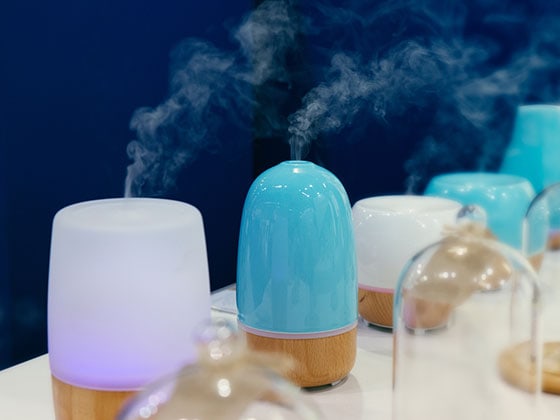 Anything in-between the two can be used in medium-sized rooms or similar spaces. Only the diffusers with the largest tanks should be used outside. Others won't be as effective.
The outside size also matters, and the combination of a small tank with a large casing is probably the worst thing unless you like the look of it a lot.
Before you even start considering which diffuser to buy, you should also pick a space for it in your home. Try to buy a diffuser that will leave at least two or three inches of space to either side of it, and that can spray the mist unobstructed in the spot you chose for it.
For example, if you picked a spot close to the ceiling don't buy a diffuser that's tall and sprays upwards.
3The Materials are Key
When you think about what a diffuser is made out of, it's more than just a matter of whether they look good – though that's also important! You can't understate the relaxing qualities of looking at a good wooden finish.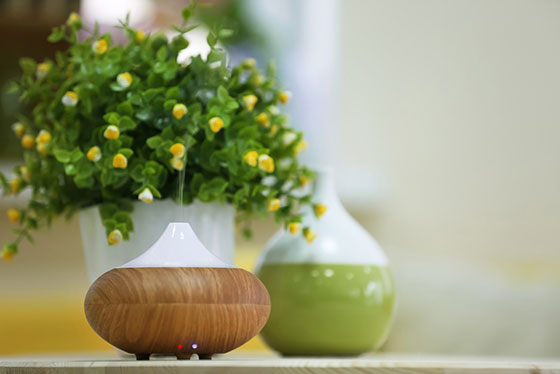 But there's more to it than just the outside – what's on the inside counts as well! After all, it could determine how good your oil diffuser will be at performing its job.
I'll give you an overview of some of the common materials used to construct essential oil diffusers and how they affect their functionality.
Wood – Only a few diffusers are made mostly out of wood, but lots of them have wood finishes or wooden parts. For the most part, it's just for looks, but some feature wooden tanks meant to slowly release their aroma into the oils. This might be good or bad depending on the wood and your preferences.
Plastic – It's definitely the cheapest materials available, but it's far from the best. It can be rather flimsy and, more importantly, it can smell a lot, especially when it's new. That smell can mix in with the oils you're diffusing and reduce their beneficial effects or even be harmful. The off-gassing can be especially dangerous if the plastic melts, which can be a hazard with heat-based diffusers.
Glass – One of the best things about glass is that it's so clean, but it's also easier to damage, and you can cut yourself on it. There are very few diffusers that are made mostly out of glass, but a lot of them have glass tanks or glass parts.
Ceramic – Again, it's a clean choice, just like glass but it can also be fragile. It is often used on both the outside and the inside – it looks good while also performing well and doesn't leak into the oils at all.
Metal – Metal can be used for making the tanks or filters in a diffuser, and that can affect it greatly. Some metals can leak into the oils and produce harmful effects. If you're getting a diffuser with metal in it, be careful. Pick something relatively safe like titanium or stainless steel that's not coated.
4Adjustments and Accessories
In the past, diffusers were no more than just a candle under a tray filled with oils or something akin to that. You couldn't do much to adjust it except dripping oils at different times or extinguishing the candle.
These days, you have a much wider range of options available to you so you should make full use of them!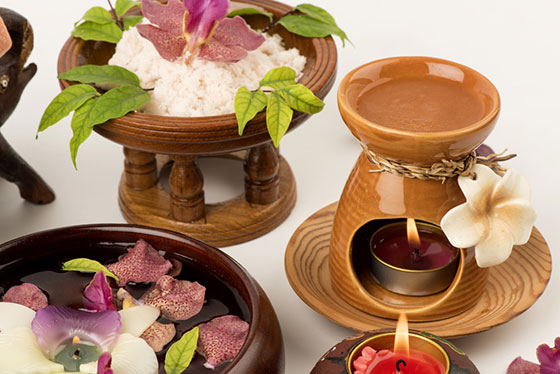 Modern diffusers can do tons of things – you can program them to turn on at certain times, load them with different oils to be released at different points, have them turn off automatically, set how much oil they should spend and so on.
Some even have additional functions and can work as nightlights, humidifiers, play music or soothing sounds and so on.
There's a wide variety of additional options and adjustments that are available to you – explore them and find out what works best for you.
How to Properly Use and Maintain Your Essential Oil Diffuser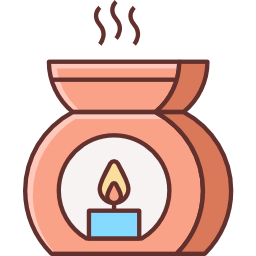 Most people think that essential oil diffusers are machines that you just fill with oils and turn on until the oils run out, refill them and keep going.
Well, you can certainly do that but it won't result in the optimal benefits, and it will drastically shorten the lifespan of your diffuser.
Proper maintenance and use are key if you want to get the most out of your diffuser and maximize the benefits you get from your oils.
I'll give you a few tips about how to use and take care of your diffuser. Let's get right to it!
1How to Use an Essential Oil Diffuser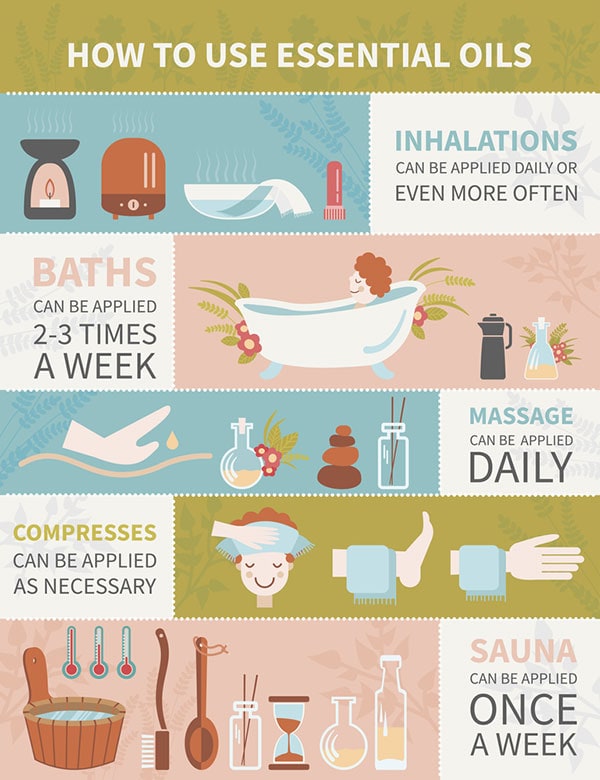 Using any essential oil diffuser is rather easy – that's why they're popular after all. However, there are still some things you need to watch out for.
First, choose a suitable location – near a power outlet and close to the center of the room while also being unobstructed. That's usually the best. Don't place the diffuser under direct sunlight. Put a towel or a placemat under it, especially on wooden surfaces.
Open it and add the water to the tank, up to the fill line. Try to use distilled water whenever possible. Hard tap water can cause a build-up in a diffuser that might block it. Make sure the water is at room temperature. Never overfill your diffuser.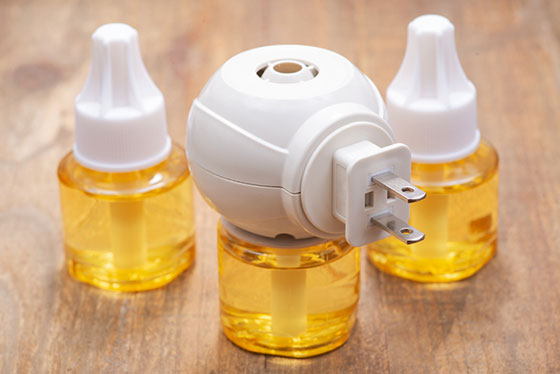 Add a few drops of essential oil to the water – how much is up to you, the larger the tank, the more you can add. You probably shouldn't add more than 10 in most cases.
Put the lid back onto the diffuser, plug it in and turn it on. You can change the settings at this point.
That's about it!
2How to Clean an Essential Oil Diffuser
You should clean your diffuser often – at least once weekly, but it's better if you do it every two or three days. Otherwise, oils might build up and block the diffuser or the water can grow stagnant.
For most diffusers, the cleaning process is relatively easy. You can simply clean the insides with some odorless dish soap or a similar odorless detergent. You can also run the diffuser for a few hours, outside, using a mixture of water and vinegar, if your diffuser uses vinegar.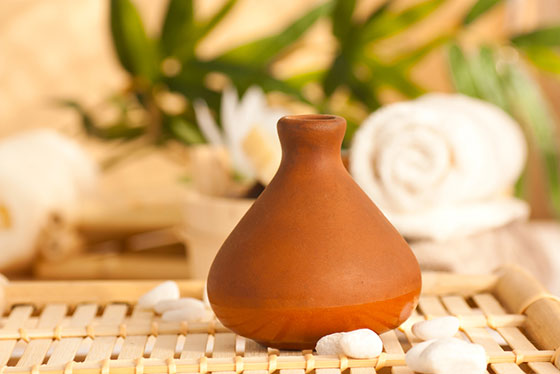 That's good for ultrasonic ones, but it's a bit different for nebulizing diffusers. You should clean them with some rubbing alcohol and a soft cloth once per week. It's also recommended to clean it whenever you're switching oils, if possible. Once per month, you can also soak it in some hot water with detergent to make sure it's completely clean.
Evaporative diffusers are much easier to clean since they usually don't have any small parts. You can just take them apart, wipe them with a damp cloth and it should be fine. Doing this once per week is enough.
Heat-based diffusers can be cleaned in a wide variety of ways, depending on how they work. Wiping the parts that have oil on them with a damp cloth is usually a good enough treatment for most of them.
3Whoops, Something Broke! – Diagnosing and Fixing Your Essential Oil Diffuser
If your diffuser isn't working properly, it's not time to throw it out yet! The problem could be incredibly simple and easy to solve.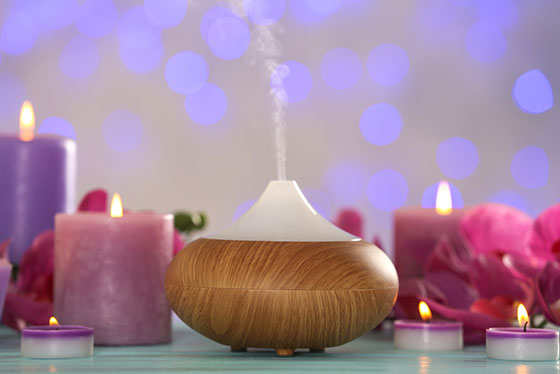 If the diffuser isn't turning on at all…
Check if it's plugged in properly
Check if the voltage of the power outlet fits the diffuser
Check if the outlet is getting power
Check if the water tank is filled to the right level
Empty the diffuser and allow it to dry before trying to plug it in again – something inside might be wet
If the diffuser is getting power but isn't working…
Turn off the diffuser and unplug it, empty it, then fill it, plug it in and try turning it on again
Remove anything near the diffuser or any towel/cloth placed below it
Check if the fan is obstructed in any way
If the diffuser is getting too hot…
Check if it's overfilled with water
Turn off the diffuser, let it cool down, then turn it on again and see if the problem repeats
Empty it and refill it again
Check for obstructions on the fan
If the diffuser sprays too little…
Check if the water level is too high or too low
Check if the fan is blocked
Check the settings and see if they're set on low
Check the insides and see if there's any residue build-up
Clean the diffuser just in case even if you don't see any
That should about cover the basics!
The Best Essential Oil Brands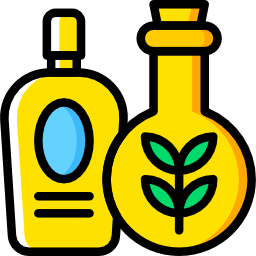 Essential oil brands have been popping up everywhere these days, and there are just too many of them to count. Picking out the good from the bad becomes harder and harder as time goes on.
To help you in your search, here are some of the best oil brands on the market right now.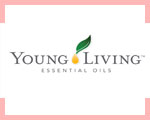 Young Living
You've probably heard of this company since it's one of the most popular essential oil brands around. They are a multi-level marketing company, but they have high standards and relatively affordable prices which is what makes them one of the best.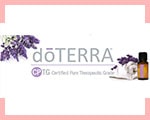 doTERRA
This is a company formed by former Young Living employees, and it shows since they have a similar multi-level marketing model and similar purity standards. Their products are expensive, but the quality of the oils is high and might be worth it.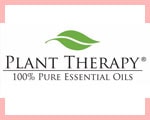 Plant Therapy
Unlike a lot of essential oil brands, this one sells its products freely without requiring a membership. They don't have internal testing, but they do have rigorous third-party testing, and you can view the results publically – you don't have to take their word for it. Another plus is that their starter kits are relatively inexpensive.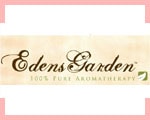 Edens Garden
While this is a relatively new company, they have high standards. They rotate their stock every two weeks so it's always fresh and they refuse to dilute their oils in any way.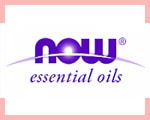 NOW Foods
Even though this company is mostly known for its supplements they also make great and affordable oils. They test their oils in-house and have third-party testing to ensure everything is top-notch.
Brands that have a long history of good business practices, rotate their stock often, have multiple testing processes, offer the testing results publically and don't require a membership to buy their products are usually the good ones.
Essential Oil Diffuser FAQ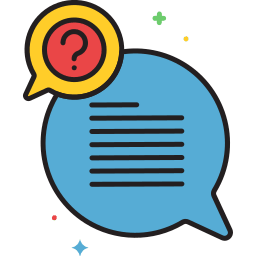 When talking about office furniture and back pain, there are a few burning questions that seem to arise quite often.
So, today I'll take the time to answer them for you!