There are only a lucky few among us that are complete and utter strangers to back pain. The rest of us – around 80 percent of adults, to be precise – have dealt with back pain at one point in our lives.
And while sometimes the cause can be quite evident other times, the culprit can be something far less obvious, as well – such as your feet.
Since you're here, reading this, I'm guessing you already know that your pain falls into the latter, less-obvious category, which means it's time to find you the best shoes for back pain – and fast!
Can Shoes Help With Back Pain Relief?
It might come as a surprise, but shoes aren't only supposed to fit your feet – they should fit your back, too. Simply put, when you pick the right shoes, everything else falls into place naturally – and that's what makes such a significant impact on back pain!
Now, I'm going to get into details about finding the best shoes for back pain later on in the article, but for now, let's take a moment to address some less known – and often overlooked – tips for ensuring that your shoes are actually good for your feet, plantar fasciitis and ultimately, your back:
Go Shoe Shopping In The Afternoon

Our feet tend to expand and swell up a bit as the day goes by, and what fits us comfortably in the morning may not be as good of a fit by the end of the day. That's why I always recommend going shoe shopping in the afternoon when your feet are at their "biggest."

Just Because They're Flat, Doesn't Mean They're Good For Your Back

Don't fall into the trap of thinking flat shoes are a better option than 4-inch stilettos – not all flat shoes are a suitable choice for your feet, because some may lack essential arch support.

Finding The Right Fit Is Essential

Did you know most people have one foot that's larger than the other? Plus, our feet tend to grow wider as we age. So, to ensure you're getting the right fit, you should get in the habit of getting your feet measured by a professional whenever you go shoe shopping.

Replace Your Shoes As Needed

Remember that no matter how well-made they are your shoes won't last forever. And once they start showing signs of wear and tear, it usually means they don't support your feet as good as they used to – which could cause problems in the long run.

Go With Comfort Level Rather Than Shoe Size

Shoe sizes may vary from brand to brand, which is why it's important to trust your comfort level, rather than the description.

Maybe You'll Need Orthotics, Too

Another thing you should keep in mind is that, in some cases, a new pair of shoes won't be enough to solve your problems – and you might need prescription orthotics because they're specially made to address issues caused by abnormal foot mechanics.
Now, it may sound like shoes are this magic solution to all your problems, but remember that it's your body that does all the work here. Proper shoes can't heal you – they might help the dust settle, but it's your body that heals itself.
Best Shoes For Back Pain: A Quick Comparison Chart

Before we go any further, I'd like to take a moment to go over the best shoes for back pain in 2021, and see how they perform in a side-by-side comparison:
Best Shoes for Back Pain in 2021: Top 10 Reviews & Recommendations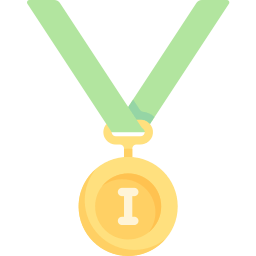 Here's a quick disclaimer before we get on with the actual best shoes for back pain reviews: I wanted to include both men's and women's shoes in my round-up, and since I couldn't try the women's models myself, I asked a friend to "test them out" for me.
How To Pick The Best Shoes For Back Pain: A Detailed Buyer's Guide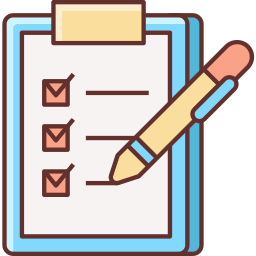 How should you go about choosing the best shoes for back pain, though? I mean, with so many options out there, things are bound to get a bit overwhelming – if you don't know what to look for, that is.
So, to help you figure it all out, I've decided to share my go-to list of features to look for in a pair of shoes for back pain, including the three crucial aspects – comfort, support, and flexibility. Consider this the ultimate shoe shopper's buying guide!
1Comfort
Okay, you can probably guess what comfort is all about – finding the perfect fit. And I'm not talking only about the size, either:
A comfortably-fitting shoe should feel somewhat roomy in the forefoot area, yet supportive around the heel and midfoot area.
How do you achieve that, though? Cushioning – lots and lots of strategically-placed cushioning: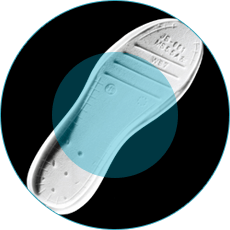 Midsole
Wedged between the outsole and the insole of the shoe, midsole cushioning is usually made from durable materials, such as EVA foam, that will make it last longer as it cannot be replaced.
That part of the shoe is responsible for providing responsive cushioning.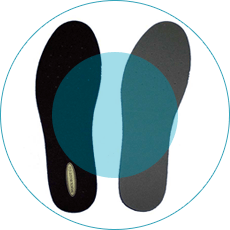 Insole
The inserts are there to provide cushioning without affecting the flexibility and support of the shoe, and while they're mostly made from EVA, other soft, responsive foams are used, as well. Even though finding shoes with the right amount of cushioning for your needs is essential, I'd still suggest going with a pair that has removable inserts – that way, you have the option to replace them with custom-made orthotics.
Outsole
The role of the outsoles comes down to shock absorption – with air pockets located in the heel area of the shoe, the shock from striking the ground with each step can be significantly reduced.
2Support
The next aspect you need to think about when choosing the best shoes for back pain is how supportive they are.
Since back pain is often the result of abnormal pronation or supination, the best way to address it is to include different support features into the shoes – and the following two are the most common ones:
Arch Support – It's usually located in the midsole section, either as a firm EVA-foam wedge, foam pillars or shanks made from thermoplastic polyurethane. It's important to consider your arches here because it determines the level and placement of arch support you might need to reduce back pain: Flat arches usually cause problems with hyper-supination and underpronation, while high arches lead to over-pronation and under-supination.
Heel Support – Heel support is often located in the midsole or the outsole part of the shoe and made from firm EVA foam wedge, which is sometimes encased in a thermoplastic polyurethane ring for added support and shock absorption.
3Flexibility
Although flexibility is pretty much the opposite of support, they don't negate each other, but rather team up to ensure a more comfortable stride – and I can't even begin to explain how big of a role flexibility plays in all that!
Your shoes should be firm enough to support your every move, yet flexible enough not to restrict your foot's natural motions.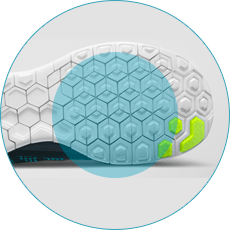 Flex Grooves
These strategically-placed cut-outs help add some flexibility and give to the outsoles of the shoes. Plus, they do a fantastic job at improving traction and grip – but more on that later.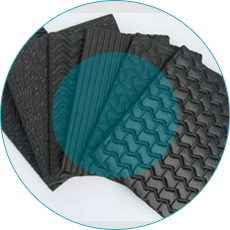 Outsole Material
The outsole material is one of the critical factors in determining the shoe's flexibility level, as well as shock absorption properties. I recommend rubber or synthetic outsoles for maximum flexibility!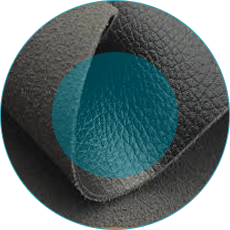 Upper Material
Although it won't affect your back pain as much as the other two factors, opting for a flexible upper plays a vital role in how restrictive the shoe feels and if it causes painful blisters or not.
4Other Important Considerations
There are a few extra things you should factor in when choosing the right pair of shoes for your needs – even if they won't directly affect your back pain!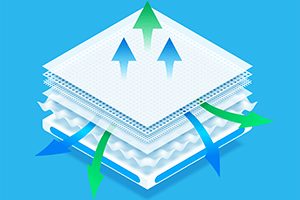 Breathability
A breathable mesh upper won't do much regarding back pain relief, but it will do wonders for keeping your feet dry and free of foul odors and foot fungi.
Also, I don't know if you knew this, but heavy sweating is a common cause of blisters – so, by picking a breathable pair of shoes, you can protect your feet from blisters, too!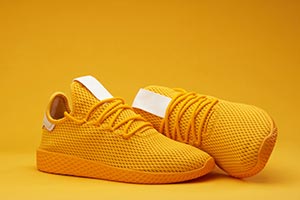 Traction
Don't forget about traction – it may not be a pain-relieving feature in itself, but it can prevent slips and falls that could lead to some painful injuries!
On that note, look for shoes with diverse tread patterns and grooves on the outsoles, as they tend to provide a better grip on different terrain.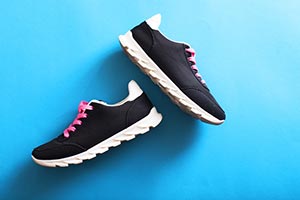 Value
Lastly, I want to get one thing straight: Good shoes don't have to cost you a small fortune, and a hefty price tag certainly doesn't ensure that you're getting the best shoes for back pain.
The goal here is to get the best possible value for your money, which means you have to factor in not only comfort and support but durability, as well!
Footwear & Back Pain: Where's The Connection?

Okay, it's time to introduce you this body part of yours called "feet" – the building block of your stability and proper alignment of your entire body. And yes, that includes your spine.
Even though they seem so far removed from your back, they're still connected by this thing called the "kinetic chain"- when one part of your body moves, others are affected by it, as well.
Simply put, your body follows your feet.
It's no surprise, then, that when the "foundation" is off-balance, mostly due to lack of proper arch support, the rest of the body tries to make up for it, causing shifts in the alignment of everything above, including your spine.
So, it might be time to take a good, hard look at your shoe collection – anything that offers little to no support should go. To help you weed out the "bad guys," here are four common types of footwear that could do a number on your feet – and your back, too: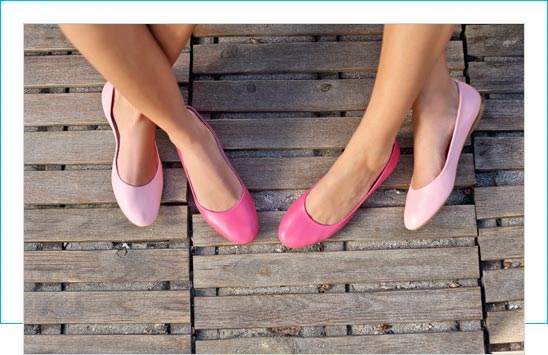 1
Flat Shoes
I know it sounds insane, but it's true – flat shoes can cause back pain! You may prefer to wear them for extended periods because they seem like a more comfortable option than high heels, for example, but because they lack vital support, they end up putting more pressure on your ankles, knees, hips – and lower back.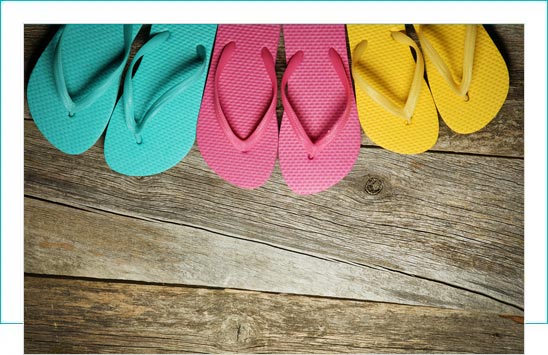 2
Flip Flops
They seem convenient and all, but in reality, flip flops can lead to back pain, as well. I mean, look at them – do you see any arch support there? I sure don't – because it's not there! Flip flops don't support your feet, legs or lower back and they don't perform that well in the balance department, either, so do yourself a favor, and save flip flops for occasional trips to the beach.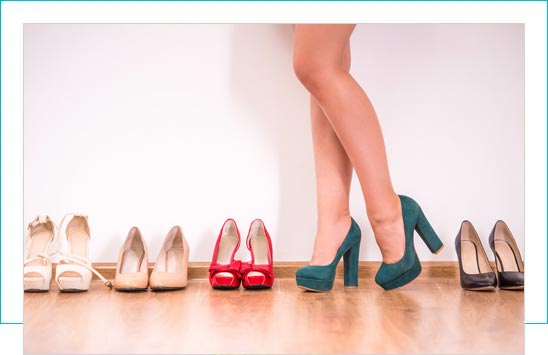 3
High Heels
While we're all guilty of trading in comfort for style at one point or another, I strongly advise against picking high heels as your everyday footwear: Whenever you slip on a pair of high heels, your entire posture changes to accommodate your feet's position, which puts lots of pressure not only on your knees but your spine, as well.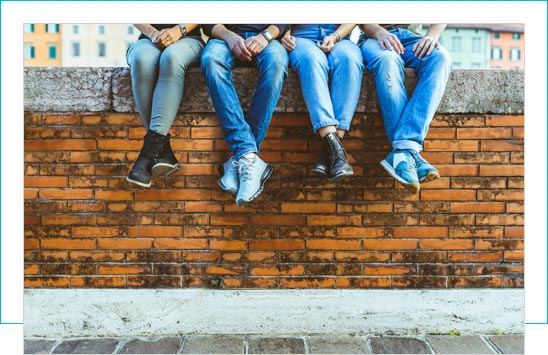 4
Toning Shoes
Due to their thick, curved soles, these shoes don't allow your feet to flex naturally. As a result, your muscles need to work more – and while it may sound like a sure recipe for toning your legs, it can also lead to some lower-body discomfort, as well as full-blown back pain.
So, I'd like you to ask yourself: Do these shoes even work – and on the off chance they do, are they worth the back pain?
Frequently Asked Questions (FAQs)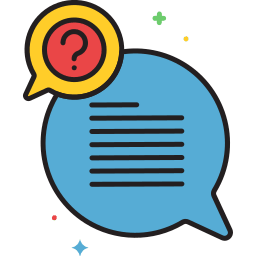 Okay, before I wrap things up, I'd like to take a moment to answer any other questions you might have about the best shoes for back pain – from proper shoe care to a visit to a podiatrist, you'll find it all below:
Final Thoughts & Recommendations
Okay, it's about time to announce the winner of the round-up!
All things considered, I do believe that the Asics Men's Gel Kayano 25 checks out in all the vital areas as the best shoes for back pain – well, for men, anyway.
Oh, and ladies, don't worry, I didn't forget about you! To keep things fair, I'd like to include the best women's choice, as well – and that title goes to New Balance Women's W1540V2 Running Shoe!
Which ones are your favorites? Let me know in the comments below!