Lying on your side is one of the best positions to assume while sleeping as well as being one of the most natural sleeping positions. However, it can easily cause neck pain and issues with your back as well as other problems if you don't have the right pillow.
I've known a lot of people who thought sleeping on their side was the problem when the problem actually lies in what they were sleeping on. To help you reclaim control over your sleep quality and get the most out of every night, I've gone and reviewed the best of the best pillows for side sleepers! Take a look and see if there's something you like.
What Makes Side Sleeping so Good?
You've probably already heard that sleeping on your side is a good sleep position, but you might still be wondering why that is. Well, I'll try to sum it all up for you here in a few short points.
For starters, sleeping on your side is great for your digestive system, especially if you're sleeping on your left side since that's where your stomach is located.
This position keeps your stomach acid inside of it, thus reducing acid reflux, improving digestion, and helping you have more regular bowel movements. Sleeping on your side is also helpful for respiratory problems like sleep apnea. It will stop your airways from being blocked and reduce snoring.
Side sleeping also stimulates your lymphatic system allowing your body to clear toxins out of your system faster, making you feel more refreshed after getting up.
It also promotes better spinal alignment if you sleep on a good pillow and mattress for side sleepers. Your neck won't be too bent in either direction and will perfectly align with your spine, reducing the tension and pain you might feel in your back and neck.
This is different to back sleeping, which keeps the spine in a good position most of the time but often makes you bend your neck too much, especially if you want to stop acid reflux and snoring. Side sleeping avoids that trap and gives you the best of both worlds.
Despite some numbness you might feel in one arm while you're still unpracticed, it turns out that sleeping on the side reduces numbness and tingling after sleep as well.
It's highly beneficial for pregnant women too, as it relieves the pressure their stomach places on their internal organs and bones, and improves the blood flow to their uterus.
There's more, but that's the short version
This article is about the best pillows for side sleepers after all, and that's what I'll talk about next!
The Most Important Benefits of Pillows for Side Sleepers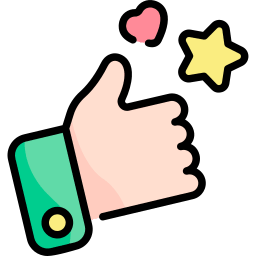 Pillows designed specifically for side sleepers offer a lot of unique benefits that you can't get with other pillows – especially if you sleep on your side. I'll list and explain some of the most important ones right here.
1Pain Relief
This is one of the most important points. Sleeping on your side can be hell for your neck if you have a bad pillow that's not suited for side sleepers.
If your neck is not in alignment with your spine and is bent too much during sleep, you'll probably experience chronic tension and pain during your waking hours.
When you get at least a decent pillow for side sleepers, you will see the difference quite quickly. It will keep your neck in a more natural and relaxed position, relieving you of the pain you feel before you fall asleep, and while you're awake.
Moreover, fixing the position of your neck could have a positive knock-on effect and help you with pain in your back as well.
2Better Sleep Quality
This almost goes without saying, but having the right pillow will definitely do wonders for your sleep quality and your sleep position matters as well.
Having your head and neck in an awkward position can make it difficult to fall asleep, let alone stay asleep. Even if you do, you'll probably wake up sore and more tired than you should be.
If you have the right pillow that offers that right type of support, you'll be able to sleep better without all that tension and pain.
3Less Snoring
Snoring usually occurs due to blocked airways, which can occur for a wide variety of reasons, including sleep apnea, obesity, physical deformities, and so on.
However, most of these symptoms are greatly relieved when you're sleeping on your side instead of your back or your stomach. There's simply less chance for your airways to be blocked by your tongue, spit or anything else.
The symptoms can still occur if your head is not properly aligned, which is where having the right pillow helps a lot.
If you're sleeping with someone in the same bed, they'll definitely thank you.
Where to Buy a Pillow for Side Sleepers Near Me?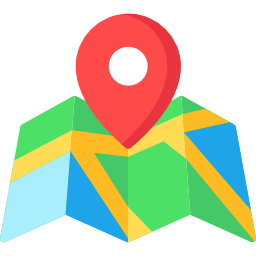 If you're in a hurry to get your hands on a pillow for neck pain, and finally get some decent, pain-free sleep, consider finding a store near you that sells them.
While buying pillows online is all well and good, you might want to see and touch the pillow in the flesh before you buy it instead of afterward. In that case, what can you do?
Well, you can look for a shop that sells pillow near your home! In days past that used to be a bit difficult; you would have to ask around the neighborhood and walk around, but today it's simple.
You don't need to do much more than run a search that goes something like 'buy a pillow near me' or 'pillow shops near me,' and you'll get what you want.
Or, even better, you can just take a look at this neat map!
Here you can easily see all the pillow shops near your place of living, and you can click on each one to find out a bit more about it – their contact info, business hours, exact address and so on.
Still, you still have to pick one – but how to know which shop is good? Well, stay tuned, because that's what comes next.
How to Find a Good Pillow Shop

Shops that sell pillows are a dime a dozen these days. In the past, they were mostly specialized shops or mattress shops primarily, but these days even some grocery stores sell pillows. That's what makes it so difficult to decide on the right shop and here are a few tips on how to find the best one.
The first thing you need to check out is whether the store has a website at all. If they don't and they're not a small mom-and-pop shop, it's already a black mark against them.
Just having a website is not good enough, though –it has to be a decent, useful website at the very least. You should be able to find all the relevant info about their services, products and contact info on there.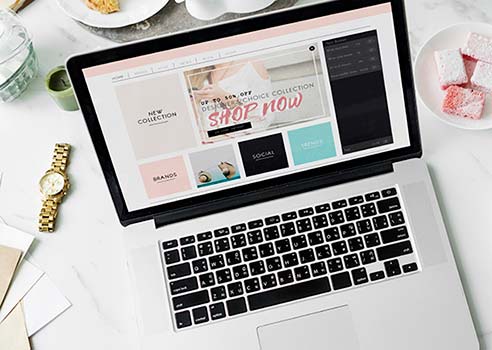 Of course, the info needs to match up with reality as well. If you see one price on the website and it's different when you get to the shop in person, you should probably get out of there.
As far as I'm concerned, a good pillow should always have a test model for most of their pillows and allow you to test it out. Mattress shops that sell pillows are usually good in this aspect.
The best shops will allow you to return your pillow, no questions asked, within 30 to 90 days (depending on the shop), thus essentially giving you a free trial, which is always great.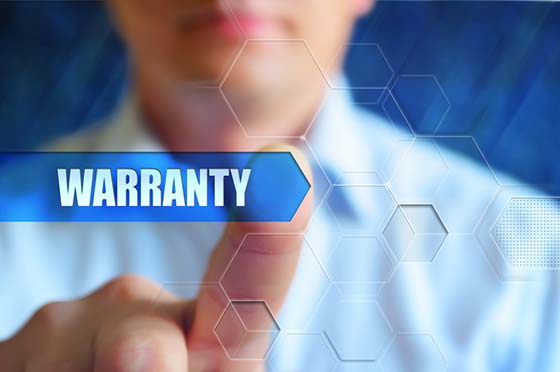 Every decent shop should offer at least a short warranty and a money-back guarantee for a short while, though that depends on your country and the laws concerning that.
Still, shops that sell quality products will most likely allow you to return them, no questions asked, within a certain time window.
Some of the best shops might even offer a free replacement in case something goes wrong or other benefits, like an additional discount.
Check out everything that a shop offers before you go and shop there to make sure that you're getting the best possible service and not someone who will try to swindle you.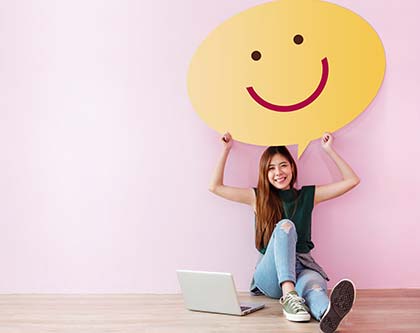 One of the best ways to determine if a shop is even worth visiting is to take a look at what previous customers had to say.
These days you can find reviews for most shops right there on Google maps, though there are also specific websites dedicated to collecting customer feedback.
A star rating of at least 4 out of 5 usually means the shop is fine and worth at least a cursory visit.
However, don't just look at the ratings – read some individual reviews as well. Something that most people consider to be a minor annoyance worth deducting only 1 star might just be a deal breaker for you.
If there's anything good or bad about the shop, it's best to find out exactly what those things are and proceed according to that.
A Comparison of 2021's Best Pillows for Side Sleepers

I understand that not everyone has the time to read through all of the detailed reviews in this article – and that's why I made this handy chart comparing the best pillows for side sleepers. Take a look!
If you're looking for more detailed info, just head on down below and read the reviews for the best side sleeper pillows available!
Top 11 Pillows for Side Sleepers in 2021

Here you'll find my detailed reviews for the top 11 models of pillows for side sleepers. Let's begin!
How to Find the Best Pillow as a Side Sleeper – A Buying Guide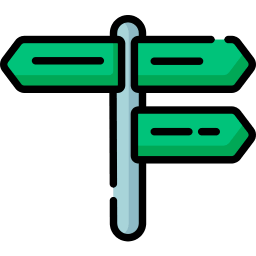 Finding the right pillow as a side sleeper can be a grueling process. It's difficult to know how a pillow will perform unless you sleep on it for a few nights. However, if you know the right tips and tricks, it can be easier than you'd expect – and that's exactly what you'll find here.
1Pick the Right Size (and Thickness)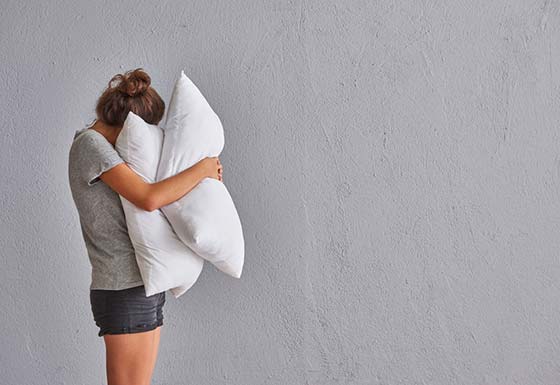 When you're picking a pillow, one of the first things you should look at is the size of the things – it needs to be able to fit on your bed and support your whole head adequately.
The taller and larger you are, the larger the pillow size you need. However, most people will find the standard (20 x 26) or queen size (20 x 30) more than adequate.
Some people might even want to get a full body pillow, especially pregnant women who sleep on their side since this will give their belly the additional support it needs.
What's especially important when it comes to pillows for side sleepers, though, is the thickness or the loft of the pillow.
For side sleepers, pillows with a higher loft are definitely better – something at least 3 to 5 inches thick and preferably more than 5 inches.
Why are they better? Well, if you have a thin pillow, your head will drop down lower than your neck and your neck will bend, putting a strain on it.
If you have a pillow that's thick enough, it will stay in alignment with your spine, allowing you to sleep pain-free. In case you're not sure how thick your pillow needs to be, there are pillows with adjustable loft out there, and I suggest that you get one of them to start with.
2The Materials Matter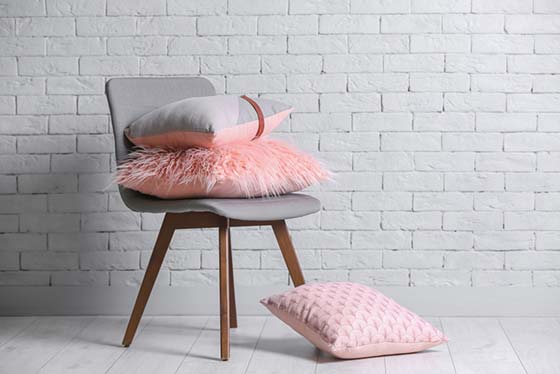 Pillows can be made out of many different materials these days – and, just like with mattresses, both the cover and the filling affect how it will perform while you're sleeping.
Memory foam pillows are good because they can conform to your neck and head and offer that great mix of soft and firm, but they can be too hot to sleep on. Gel foam pillows remedy this issue a bit, but not completely.
Down/feather pillows with cotton covers are also good, they're extremely breathable, but they might not offer enough support. Latex and polyfoam pillows are probably the best when it comes to their supportiveness but, again, they are hot, and they can be quite expensive. They also don't come in adjustable varieties.
Polyester pillows are probably the cheapest, and they offer decent support, but they start losing their supportiveness incredibly quickly.
Buckwheat pillows are among the most expensive ones around, but they offer a lot of great benefits
amazing support, great airflow, and supreme durability. However, they can be too firm, and they make a lot of noise for sure.
As far as covers go, cotton and microfiber are probably the best. They're flexible, breathable and don't absorb too much moisture. There's something to be said about bamboo covers as well, which are cool and soft but way too expensive for what they offer.
Polyester covers might not be too breathable, but they're durable and relatively cheap as well. Gauge all the options, their benefits and downsides, and choose what you think will fit you the best.
3Check How Firm It Is
I've often heard people claim that you need an extremely firm pillow if you're a side sleeper, but that's only partially true. You need a pillow that will be firm enough to support your head so your neck doesn't get bent, but the pillow also needs to be soft enough to cradle your neck.
That's why I would suggest that you go for a pillow that has a medium-firm feeling. Pillows that are too hard won't be helpful – they'll just strain your neck in a different way than a soft pillow will.
Of course, a good pillow alone does not guarantee a good night's sleep. You also need to combine this with a mattress of similar firmness if you want the optimum results. If a medium firm pillow isn't working for you while you're sleeping on your side, the problem might be the mattress being too firm or soft.
4Is the Price Right?
Finally, there's the matter of the price and your budget.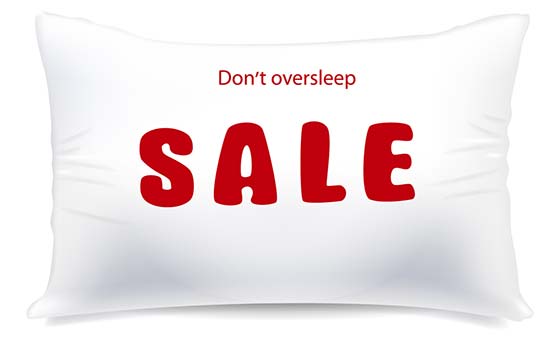 Can you get a good pillow for side sleepers on a limited budget? Sure, but you'll have to be careful when you're buying one. Try getting one from a trusted manufacturer with a good track record – there's a good chance it will be good even if it's cheap.
Even if you have an almost unlimited budget, be wary of getting tricked. I think that there's no real justification for paying more than 100 dollars for a pillow, no matter how good it is and even that's a stretch.
Of course, it's always good if you find a pillow with a money-back-guarantee since you can buy it mostly risk-free, but that's not too common, and you shouldn't rely on that.
5Choose a Shape that Fits You
Pillows come in many different shapes, and some are especially well-suited for side sleepers. Curved pillows, pillows with elevated parts for supporting the neck and recesses for the head and even full-body pillows all have their benefits.
The first two types can help support your neck and keep it in proper alignment through the whole night, something that normal pillows might not be able to do for the whole night, especially if they're not too firm.
Full body pillows are a good option because they're one pillow which can support your head, neck and be placed between your knees for additional stability during sleep. Of course, you might prefer a more traditional shape, but I suggest you try some less orthodox options – they might surprise you.
Learning to Sleep on Your Side – A Short Tutorial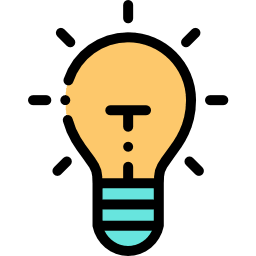 Sleeping on your side is one of the best sleeping positions, period. While sleeping on your back is arguably better (but the jury is still out on that one) sleeping on your side is definitely the best when you have a limited amount of space to work with. Here, I'll give you a short tutorial on how to train yourself to sleep on your side instead of your stomach or your back.
1Pillows are Your Best Friends
One of the first things you need to remember about learning how to sleep on your side is that you should use pillows to help yourself out.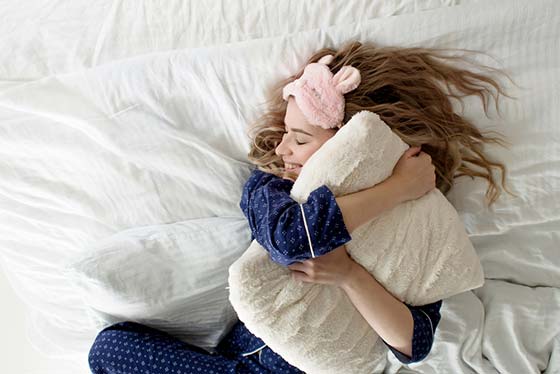 Using a body pillow is a good idea as it will support your whole body and make you feel as comfortable as you can be while also stopping you from turning over onto your back.
There are even special pillows designed for helping you sleep on your back, shaped so they stop you from changing positions while you're asleep.
However, if you don't want to buy one, you can also use regular pillows for support. Placing one beneath your body and one between your knees will provide you with more support and comfort and reduce the chance of you turning over in your sleep.
2Make Yourself Comfortable
If you have hip or shoulder problems, sleeping on your side might be a bit difficult, especially at first. However, it's still possible as long as you make yourself comfortable.
Placing pillows under your hip or under your shoulder is an easy fix for the problem, but it might not always be enough.
Using an arm sling to keep your shoulder in a good position is also something you can do, and it will ensure that your arm stays in a comfortable position for the entire night. You can stop using it once you get used to sleeping on your side.
You can also use a mattress topper to make yourself more comfortable if the mattress you have isn't quite doing the job.
3Limit Your Space
This is something you can do with pillows, but it's still possible to change position even when using a specialized pillow.
I've found that one of the best ways to learn how to sleep on your side is to sleep in a place where you have no other option. For example – a sofa/couch that hasn't been unfolded. Even something like a bunk bed will do.
This is only something you should do if you have extreme difficulty with staying on your side since it can be uncomfortable. However, a few nights of sleep on a small bed will force you to learn how to sleep on your side no matter what.
Again, you can use strategically placed pillows to help you out and make you feel more comfortable even in this situation.
Pillows for Side Sleepers – a FAQ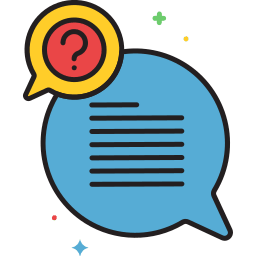 Okay, before I wrap things up, I'd like to take a moment to answer any other questions you might have about the best shoes for back pain – from proper shoe care to a visit to a podiatrist, you'll find it all below:
The Final Touch
So, what is there left to say? Well, there's just one thing left as far as I can see – for me to tell you what I think is the best pillow for side sleepers that you can get right now!
Bear in mind that this is just my opinion and I'm just one man, but I do believe that the Pancake Pillow The Adjustable Layer Pillow is the best pillow a side sleeper can get these days.
It's perfect for a wide variety of people, and almost everyone will be able to adjust it to their liking. I loved it a lot since my thickness and firmness preferences change from night to night, and this meant I didn't have to change pillows when that happened.
If that's not quite to your liking, my second choice would definitely be the Mediflow Fiber: The First & Original Water Pillow. It's also highly adjustable, and I just love the idea of a water pillow!
For the more budget-minded among you – don't worry, I got you covered as well. I think the best budget pick would be the Classic Brands Conforma Ventilated Memory Foam Cushion Firm Pillow since it delivers on good quality while not breaking the bank.
What do you think? Do you agree or disagree with my choices? Tell me all about it in the comments and ask me anything you like – I'll respond as soon as I can.
Until next time, sleep well!