Neck pain can be a real… well, pain in the neck. It rarely ends with nothing more than waking up with a stiff neck – more often than not, your sleep quality, and in turn, quality of life can suffer, too.
Your choice of pillow plays a vital part in getting a good night's rest, even more so if you're dealing with chronic neck pain, and on the flip side, using the wrong pillow – one that is uncomfortable and unsupportive to the cervical spine – can add to the issues and exacerbate aches and pains.
That's why today is all about going through the various pillow options for sleepers with neck pain, including my top picks, a detailed buying guide that will help you make the right choice – and more!
Are you ready? Let's join our forces and find you the best pillow for neck pain!
What Causes Neck Pain, Anyway?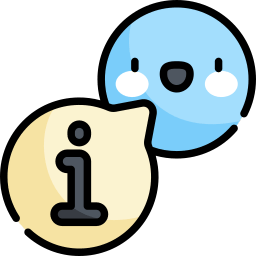 If you've been living with it lately, chances are you're anxious to find out what might be the cause. And if there's one thing my experience has taught me, it's that people are quick to blame it on their mattress – but that might not always be the case.
Some causes of neck pain, age-related wear and tear being one of them, may be out of your control, but there's still plenty you can do to minimize your risk of developing neck pain – and getting proper support while you sleep is one of them.
Think of your neck as a highway consisting out of muscles, cartilage, tendons, and seven bones that belong to the cervical segment of the spine. Through that highway, the nerves run up and down, from your brain to all parts of your body.
Although it plays such a vital role, the neck is easily one of the most defenseless segments of your spine, even more so when you're asleep, because that's when it's left to fend for itself. And if you don't provide your neck with a proper support system to keep it aligned with the rest of the spine, you run the risk of waking up to strained muscles, stiffness, and neck pain in general.
Why Pillow Choice Is So Important For Neck Pain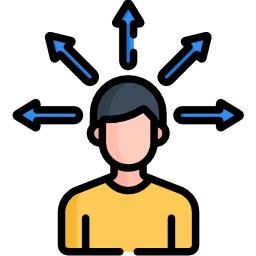 According to recent studies, if you're suffering from neck pain, the two sleeping positions that are highly recommended for you – sleeping on your side or your back.
Sleeping on your stomach, however, is highly regarded as harsh and unnatural for the spine, as it keeps your back arched, and your neck turned to the side.
I know that sleeping positions can be tricky to correct in your adult years – even if you manage to fall asleep in an atypical sleeping position, chances are you'll wake up in the one you're used to – but give it your best shot. A healthy, pain-free life is worth it!
Now, don't think that you're invincible just because you already sleep in one of these recommended sleeping positions for neck pain – there are still certain precautions you need to take:
If you sleep on your back, you have to find a pillow that can prevent your head from tilting forward or backward, keeping your neck in a neutral position.
If you sleep on your side, find a pillow that merely fills the space between your head and the surface of the mattress – one that's going to keep your spine straight, without causing your neck to bend upwards and out of alignment.
If you sleep on your stomach, you have two options – using a low-profile pillow or no pillow at all. Either way, the goal is to keep your neck in line with your spine.
As you can see, your choice of pillow plays a vital role in managing your neck pain, as it's meant to position your head and, in turn, your spine, in a healthy, "neutral" position:
You want a pillow that will keep your nose in line with your spine, or the center of your body, rather than turning it upwards or downwards.
The Benefits of a Pillow for Neck Pain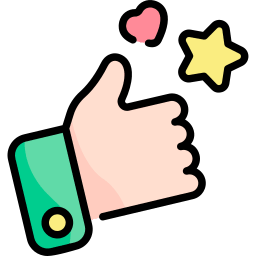 You may not think of them as special in any way, shape, or form – a pillow is a pillow, right? Oh, but you couldn't be more wrong. The best pillows for neck pain can bring quite a few benefits to the table. Here, let me list a few of the most important ones to give you a better idea of what I mean.
When you're sleeping, your entire body gets a chance to relax, and on that note, comfort is something that should never be compromised. A solid neck pain pillow will take the stress off your neck and shoulders, provides stability to your head, reduces the risk of neck pain, and keeps you comfortable throughout the night.
One thing leads to another, and more comfortable sleeping arrangements usually bring about quality sleep, too!
As you probably know from personal experience, sleeping without essential support puts unnecessary levels of stress on your neck, which can sometimes result in neck pain, jaw numbness, and other "red flags."
Sleeping with the best pillow for neck pain in your corner, on the other hand, provides that essential support and minimizes your risk of developing these issues.
By using a proper pillow, you're avoiding issues such as unnatural positioning, extensions, and bending of the neck. In short, keeping your neck aligned and in a neutral position can help you manage chronic neck pain, and protect your cervical spine from further damage, as well.
How to Buy a Pillow for Neck Pain Near Me?
If you're in a hurry to get your hands on a pillow for neck pain, and finally get some decent, pain-free sleep, consider finding a store near you that sells them.
How are you supposed to find a neck pillow shop in your area, though?
It's easy – all you need is a quick Google search! Try typing something along the lines of "buy a pillow for neck pain near me" or "pillow for neck pain shops near me," or if you want to make it super simple, try a quick search for "pillow for neck pain," but add the name of your neighborhood, too.
Or, you can speed things up and check out this handy map that I made below:
And yes, you'll find all the shops in your general area that sell pillows for neck pain marked on it.
If you want to get more general info, contacts, see what user reviews say about it, or check the website (if they have one, that is), all you need to do is click on the particular store you're interested in, and you'll find all that – and more.
That leaves us with only one question: How do you know that the shop in question is a reliable one?
How to Find a Good Pillow Store

Considering that there are plenty of stores that sell pillows, it's insane to think that finding a reliable one can be so tricky – but, as it turns out, it can be. That's why I'd like to take a moment to share these two vital shopping tips with you:
You've probably bought pillows from a large department store at least once in your life, and came home only to realize that it wasn't the smartest investment ever – here's why:
Such retail stores are not invested in helping the shopper find the best pillow for their needs or offering a wide selection of high-quality models. Why? Their employees are too busy selling all this other stuff to even think about becoming "pillow experts," leaving you, the customer, to fend for yourself.
Now, since you'll have to skip retail stores for apparent reasons – employees that aren't adequately trained to educate you on how to buy a pillow, and relatively limited selection, for example – you're left with two options (well, three, but more on the third one later):
You'll either find a mattress store in your area, which can be a decent enough option, as they generally hold more than just mattresses, offering a wide range of sleep-related products, or go to a reputable specialty pillow retailer – and if you're dealing with neck pain, the latter might be your best bet.
What If You're Shopping For Pillows Online?

Being able to test a bunch of different models in the store makes it super easy to find the best pillow for neck pain relief. What if you opt to do your shopping online, though? You have to rely on product descriptions – and the things you'll learn in this pillow buying guide, of course – to make an informed purchase decision. Here are a few proven tips that make shopping for pillows online a walk in the park:
If you don't have a clear goal in mind before you start your search for the best neck pain relief pillow online, you'll only end up getting buried under thousands and thousands of products.
Instead, decide on materials, sizes, and other vital factors (we'll discuss them later on in the article), before you even start looking at actual pillows. That way, you'll know what you want, which means there's less chance of getting side-tracked and ordering a completely unsuitable model.
Also, when shopping for pillows online, pay attention to whether or not the product in question is certified and approved by independent third parties, such as CertiPUR-US or OEKO-Tex, as these certifications ensure that the company adheres to industry standards and that the products are safer and free of harmful chemicals.
Some online stores will offer you a trial period, and give you a chance to return the pillow (and get your money back, no questions asked) if you're unhappy with your purchase. A good return policy shows that the store is confident enough to stand behind the quality of the products they offer.
Keep in mind that new pillows usually come with an adaptation period, though, so don't be quick to judge it based on your first impressions. Give it a week-long trial minimum before you decide to return it.
Best Pillows for Neck Pain on the Market: A Comparison Chart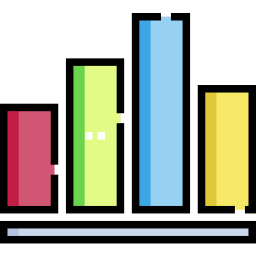 Before you get to my in-depth pillows for neck pain reviews, here's a quick overview of some of the best products currently on the market, to give you a better idea of how they compare to one another! /p>
PRODUCT
MATERIAL
LOFT
SIZE
WEIGHT
EPABO Contour Memory Foam Pillow

(Best Memory Foam Pillow For Neck Pain)

Memory foam core, rayon/polyester pillowcase
Medium (Adjustable)
24 × 15 × 4.7/2.4 inches 
2.8 pounds
Coisum Back Sleeper Cervical Pillow

(Best Pillow For Back Sleepers)

Memory foam core, rayon/polyester pillowcase
Medium
21.65 x 15.75 x 3.5/4.3 inches
3 pounds
MARNUR Cervical Pillow Contour Memory Foam Orthopedic Pillow
Memory foam core, polyester and bamboo pillowcase
High
23.5 x 14.5 x 5.5 inches
3.2 pounds
Wonwo Memory Foam Orthopedic Neck Support Pillow

(Best Butterfly Wing Wave Pillow)

Dynamic foam core, polyester pillowcase
Medium
24.8 x 14.6 x 3.9/4.3 inches
3.95 pounds
Nature's Guest Support Pillow
Microfiber filling, cotton fabric pillowcase
Medium/High
24 x 16 x 5 inches
4.9 pounds
Wonwo Memory Foam Contour Orthopedic Cervical Pillow
Dynamic foam core, polyester knitting fabric pillowcase
Medium/Low
24 x 14 x 4/2.4 inches
2.4 pounds
Core Products Tri-Core Cervical Support Pillow

(Best Cervical Pillow For Neck Pain)

Polyester fiberfill, cotton/polyester blend pillowcase
Low/Medium
24 x 16 x 3 inches
1.2 pounds
UTTU Sandwich Memory Foam Pillow

(Best Customizable Memory Foam Pillow)

Dynamic foam core, polyester/bamboo blend pillowcase
Low/Medium (Adjustable)
23.6 x 14 × 4.7/3.9 inches
3.51 pounds
Coisum Orthopedic Memory Foam Cervical Contour Pillow

(The Best Pillow For Neck Pain)

Memory foam core, bamboo rayon pillowcase
Medium
24.4 x 13 x 4.7 inches
3 pounds
Coop Home Goods Eden Cross-Cut Memory Foam Pillow

(Best Risk-Free Purchase)

Shredded memory foam and poly fiberfill, Lulltra fabric pillowcase
High (Adjustable)
18 x 6 x 6 inches
3.75 pounds
WonderSleep Premium Adjustable Loft Shredded Memory Foam Pillow
Shredded memory foam filling, bamboo-derived rayon pillowcase
Low/Medium (Adjustable)
16 x 10 x 3 inches
1.5 pounds
Snuggle-Pedic Ultra-Luxury Bamboo Shredded Memory Foam Pillow
Shredded memory foam fill, bamboo rayon/polyester/Lycra pillowcase
High (Adjustable)
28 x 20 x 6.3 inches
4.2 pounds
Mediflow Fiber Original Water Pillow

(Best Water-Based Pillow For Neck Pain)

Water-based, cotton pillowcase
Medium (Adjustable)
28 x 20 x 4.5 inches
1.1 pounds
Sachi Organics Buckwheat Cylinder Neck Pillow
Organic buckwheat filling, cotton fabric pillowcase
High (Adjustable)
14 x 6 x 6 inches
2.2 pounds
JOERRES Adjustable Buckwheat Pillow

(Best Buckwheat Pillow For Neck Pain)

Organic buckwheat filling, cotton fabric pillowcase
Medium (Adjustable)
17.7 x 7.9 x 4 inches
2.7 pounds
Milemont Memory Foam Pillow
Memory foam core, cotton pillowcase
High
15.9 x 7.1 x 7 inches
2.65 pounds
Sleep Innovations Memory Foam Contour Pillow
Memory foam core, cotton pillowcase
Medium
20.8 x 14.2 x 4.8 inches
2.35 pounds
NURSAL Contour Memory Foam Pillow
Viscoelastic memory foam core, polyester pillowcase
Medium
23.6 x 13.8 x 3.9 inches
2.6 pounds
J-Pillow Travel Pillow
Polyester blend
N/A
12 x 8 x 13 inches
7 ounces
A detailed spec sheet is always good to have for comparison, but the true testing & reviewing starts now.
Top 19 Pillows for Neck Pain of 2021: Detailed Reviews & Recommendations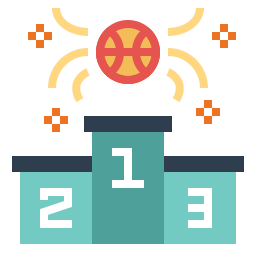 Now that you know what the market has to offer, it's time to dig a little deeper. Below, you'll find my in-depth reviews of the best pillows for neck pain in 2021. I've put them to the test so that you don't have to – and here are the results!
What Is The Best Pillow For Neck Pain? 4 Things To Consider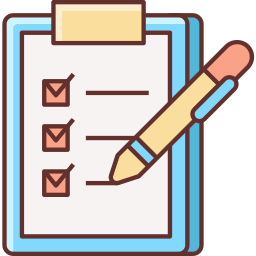 Now, I'll show you how to find the best pillow for neck pain according to your needs.
1Pillow Sizes: Pay Attention to Numbers
Okay, first things first. You should start your search for the best pillow by picking a suitable size. It's a relatively simple choice, as it comes down to two factors – personal preference and the size of your mattress.
Now, to make things easier for you, I decided to organize all the essential info you might need, including dimensions and corresponding pillowcase sizes, in this handy chart:
SIZE
DIMENSIONS
PILLOWCASE SIZE
Travel
Dimensions may vary
Specialty Sizes
Small
12 x 20 inches
Specialty Sizes
Standard
20 x 26 inches
20-21 x 30-32 inches (Standard)
Super Standard
20 x 28 inches
20-21 x 30-32 inches (Standard)
Queen
20 x 30 inches
20-21 x 30-32 inches (Standard)

20-22 x 30-34 inches (Queen)

King
20 x 36 inches
20-21 x 36-41 inches (King)
Euro
26×26 inches

24×24 inches

22×22 inches

20×20 inches

18×18 inches

16×16 inches

Dimensions may vary (Euro)
Body
54 x 20 inches

48 x 20 inches

Dimensions may vary
In case you haven't noticed the pattern, the golden rule of choosing the right pillowcase for your pillow is to pick one that's two to four inches longer, and one to two inches wider than the pillow itself.
2Pillow Shapes That Help with Neck Pain
There are tons of different pillow shapes out there, but not all of them will be equally beneficial for your neck pain. So, instead of throwing a bunch of useless info your way, I'll stick to the ones that do make a difference and provide neck pain relief: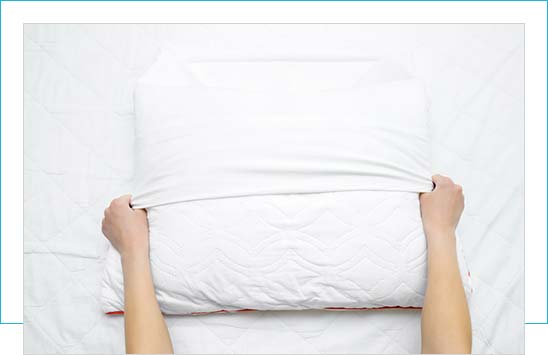 1
Regular Bed Pillows
There's not much to say about them – chances are you already have a couple of these "traditional" pillows laid out at home. They're the gold standard. For extra support and conforming abilities, opt for models that are filled with shredded memory foam and allow you to adjust the loft according to your needs.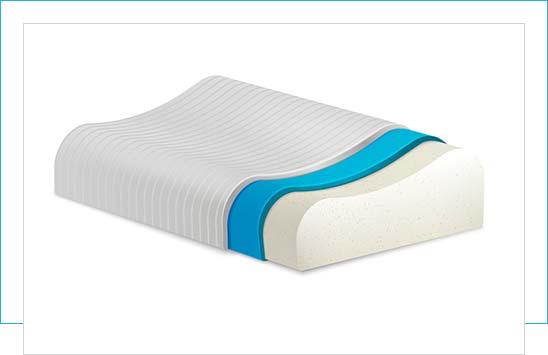 2
Contour Pillows
The curves on contour pillows are particularly beneficial to back and side sleepers, as they support and cradle the neck, keep the spine in a neutral position, and the airways open, and make for a comfortable sleeping surface. If the pillow features contours of two different heights, that's a huge plus.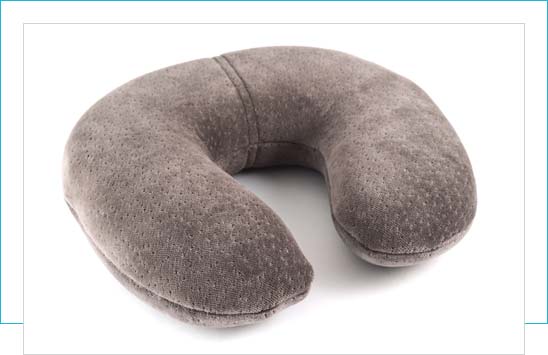 3
Cervical Pillows
Their ergonomic shape characterizes these orthopedic pillows and offers benefits that often go beyond providing support to your head, neck, and sometimes even the entire upper back, and help correct your sleeping posture, too, serving as long-term sleeping aids.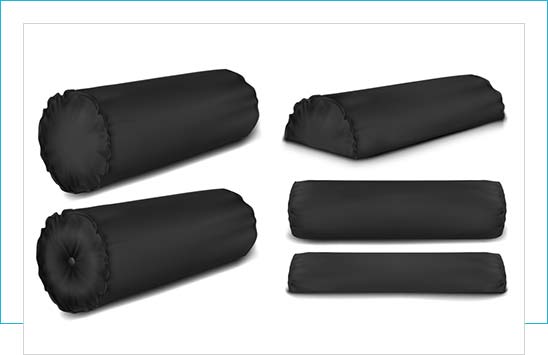 4
Roll-Shaped Pillows
Also known as bolster pillows, these cylindrical-shaped models serve a wide range of purposes, supporting everything from your neck, and down to your knees and ankles.
3Materials (Inside & Out)
As you can imagine, the materials used to construct a pillow can have a significant impact on its overall feel, performance, durability, and above all, the level of neck support it can provide.
That's why we'll go through all these different materials, and see how they can benefit sleepers who are suffering from neck pain.
Memory foam is easily one of the most popular material options on the market, be it in a shredded or solid form, with latex (both natural and synthetic) coming in at a close second. The reason why these two materials are so popular is their exceptional ability to contour to the unique curves of your head and shoulders and provide support where it's needed the most.
Water-based pillows might seem a bit "basic" on the outside, but on the inside, they have an innovative bottom section that's filled with water. And while it might seem a bit unconventional, using a water-based pillow can help cradle your head and neck, help align your spine correctly, and give your muscles the support they need.
Another highly recommended option for neck pain sufferers is buckwheat.
Thousands of hulls are enclosed in cylindrical-shaped pillowcases, resulting in pillows for neck pain that are highly responsive, moldable, and capable of providing above-average support.
Oh, and let's not forget about the cover material, too. Granted, it's not as crucial for the pillow's overall performance as the actual fill – you'll be using a pillowcase, anyway – but it still matters.
Most pillows these days come with either polyester, bamboo rayon, or cotton covers. Pick whatever feels the most comfortable to you, but make sure it's breathable and hypoallergenic.
4Loft: How Thick Is The Pillow?
Also known as pillow height or thickness, the loft is one of the deciding factors that determine the level of comfort, and more importantly, support that a pillow provides. As such, it's one of those things that shouldn't be taken lightly when choosing the best pillow for neck pain.
The first thing you should know is that pillow lofts come in three categories, the first one being low loft, which includes pillows of less than three inches in height. Then you have medium loft pillows that are three to five inches thick, and lastly, high loft models, including every pillow that has more than five inches in height.
Now, here's where it gets tricky:
While you should pick the right pillow loft level according to your personal preference, if you're suffering from neck pain, you'll have to consider your options carefully, and base your decision on a few more vital factors – including your sleeping position, your weight, and the firmness of your mattress.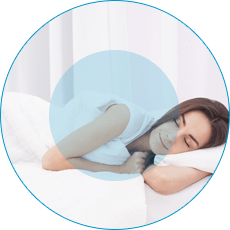 For instance, if you're a side sleeper, you should focus your attention on pillows that fall in the medium-loft range, but allow you to customize the thickness according to your preferences.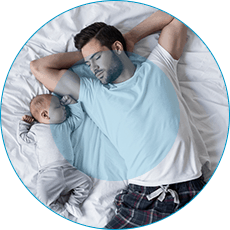 Back sleepers, on the other hand, should focus on finding a balance between softness and thickness, which is usually provided by pillows in the low to the medium-height range.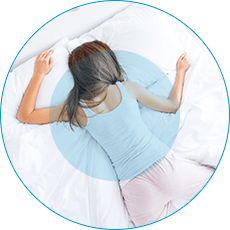 Lastly, stomach sleepers should aim for pillows with a minimal amount of loft, because everything higher than that could push their spine out of alignment. Plus, they have the option to go pillow-free, too.
Pillow Care & Maintenance Guide: How To Make Pillows Last Longer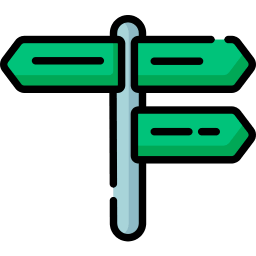 I know pillow care and maintenance probably doesn't land very high on your to-do list, but when you finally find the best pillow for neck pain, you want it to last, right? Here are a couple of vital tips for keeping your pillow in top shape:
1Airing It Out
Airing out a new pillow is often a must due to unpleasant odors, but your "older" pillows can benefit from it, too – even more so than the brand new ones.
A few hours in direct sunlight and fresh air will help dry out any trapped moisture and keep your pillow clean and odor-free. It's recommended to do so at least every three months, but feel free to do it more often if you think it's necessary.
2Washing and Drying
Washing a pillow a few times a year is highly recommended, as it promotes good hygiene and keeps the dust mites at bay.
Before you get down to business, be sure to check the pillow's label to see if it's machine-washable. Most down and alternative down pillows can handle a trip to the washing machine, which makes your job pretty easy.
If the pillow isn't machine-washable, though, you can clean it with some mild detergent and lukewarm water. Use cold water to rinse everything out, and let it air dry thoroughly before placing it back on the bed.
3Maintaining Volume
Make fluffing the pillows by hand a part of your bed-making routine – a few quick shakes usually do the trick. Doing so daily can help them maintain their volume and remain supportive and comfortable for longer.
An occasional trip to the dryer (at a low-heat setting, of course) might be a good idea, too, especially when regular fluffing doesn't cut it.
Bonus Tip: Know When Your Pillow Needs Replacing
You can have the most diligent pillow care routine, but there will still come a time when your pillow will reach the point of no return, leaving you with no other option but to replace it. How can you know if it's time for a new pillow, though?
Average Life Expectancy
Depending on the material and overall quality of construction, the average life expectancy of a pillow may vary drastically. Here are some guidelines:
| | |
| --- | --- |
| Pillow Type | Average Lifespan |
| Latex | 3 to 4 years |
| Memory foam | 18 to 36 months |
| Feather | 18 to 36 months |
| Down | More than two years |
| Down Alternative | 18 to 24 months |
| Polyester | Anywhere between 6 and 24 months |
| Buckwheat | Three years |
The Folding Test
If you have a down or feather pillow, lay it on a hard surface and fold it in half, trying to squeeze out all the air out of it as you do. Once you let go of the pillow, see if it unfolds by itself and goes back to its original shape. If it remains folded, you'll know it's time for a new pillow.
If your pillow's made from synthetic materials, such as memory foam, fold it the same way – but add a 10-ounce weight on it before releasing it. If it doesn't spring back, even with the added weight, you're looking at a pillow that's no longer able to support you properly and needs to be replaced.
Pillow FAQ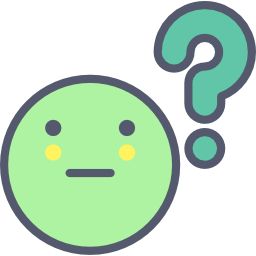 Okay, before I wrap things up, I'd like to take a moment to answer any other questions you might have about the best shoes for back pain – from proper shoe care to a visit to a podiatrist, you'll find it all below:
Final Thoughts about the Best Pillow for Neck Pain
Congratulations, you've made it to the end – well, almost. There's one more thing for me to do. I promised you that I would help you find the best pillow for neck pain by the end of this article, and I plan on delivering on that promise by pointing out not one, but three of my top choices!
The absolute best has to be the Coisum Orthopedic Memory Foam Cervical Contour Pillow. It takes some getting used to, however, the pay-off is insane!
If you're not entirely sold on the idea of ergonomic cervical support pillows due to their unusual shapes, the EPABO Contour Memory Foam Pillow will probably be a much better option for you.
And if you're working with a somewhat limited budget here, no worries – you can still enjoy the comfort and support you deserve with the WonderSleep Premium Adjustable Loft Shredded Memory Foam Pillow.
And while these are all outstanding pillows, remember that this is not one of those one-size-fits-all moments. So, be sure to factor in everything you've read so far, and take your preferences into account, too!
If you have any questions, as always, it's best to leave me a comment below, and I'll get back to you shortly!