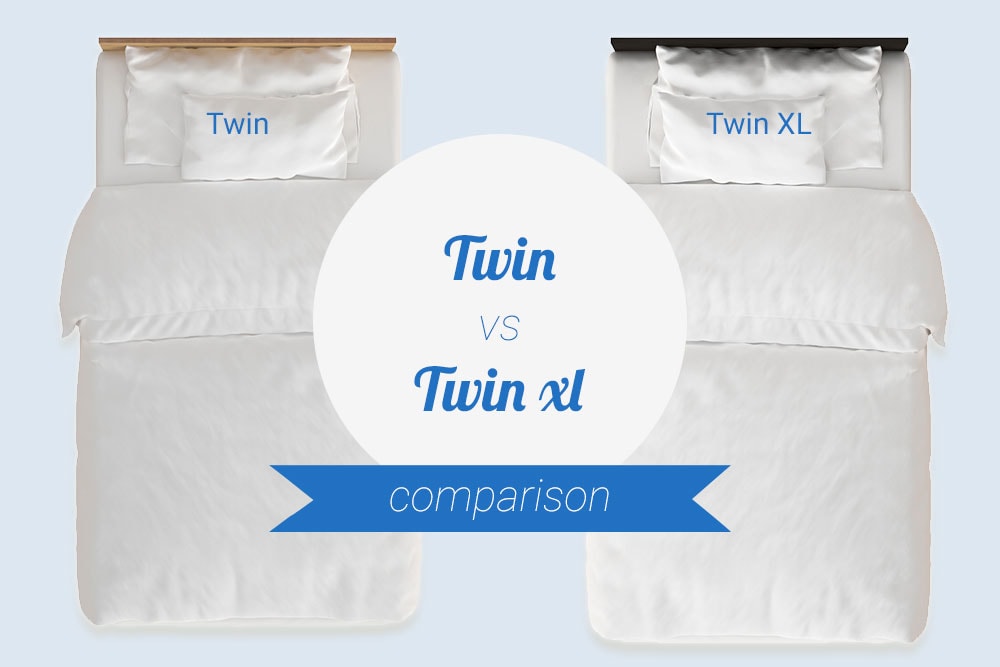 If you are reading this article, I suppose you've declared the mattress hunting season open, and you are out there, well-armed looking for an ideal bed for your or your child's room.
Well, the first dilemma you will face on your journey is whether you should choose a twin or twin XL mattress. The difference between the two seems to be almost nonexistent, yet somehow so crucial for your decision.
There are many questions you should ask yourself before you make a purchase. Who is going to sleep in this bed? Where do you plan to put it? How much money are you willing to spend?
Once you answer these questions, your decision will be much simpler.
Let me introduce you to twin and twin XL mattresses, their main advantages and disadvantages and help you recognize the situations in which you should go with one or another.
I'll start with the basics, and then I'll proceed to more detailed discussion until we get to the final decision.
Let's dive in!
What is a Twin Mattress?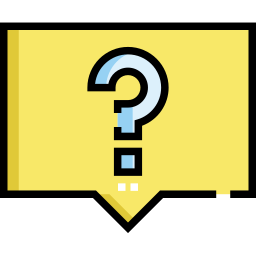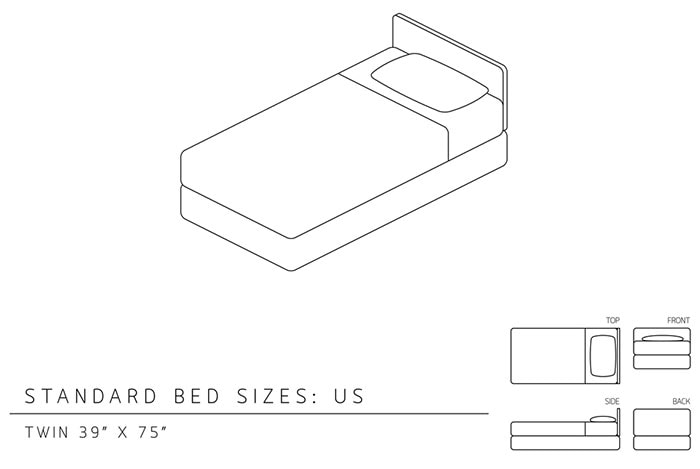 A standard twin (also known as a Single bed) is the smallest standard mattress size available, designed for one person. A regular twin mattress is thirty-nine inches wide and seventy-five inches long.
This size is suitable for smaller rooms like guestrooms and kids' bedrooms because it doesn't take up too much space. It can be quickly turned into bunk bed as well.
Once your child outgrows their crib, purchasing a twin bed should be your next step, if you don't want them sleeping on a King bed between you and your spouse.
However, if you have a teenager, purchasing this type of bed would be a waste of money, because they are probably going to outgrow it sooner than you expect, making it uncomfortable for them to sleep on it.
Make sure not to confuse twin beds with double beds. The terminology might be similar, but the difference is huge. The word "double" in double bed refers to a number of bed occupants, which means it can accommodate two adults, while twin bed cannot.
What is a Twin XL Mattress?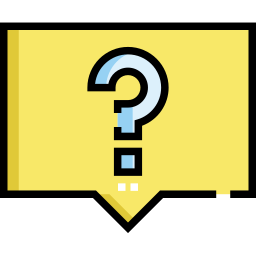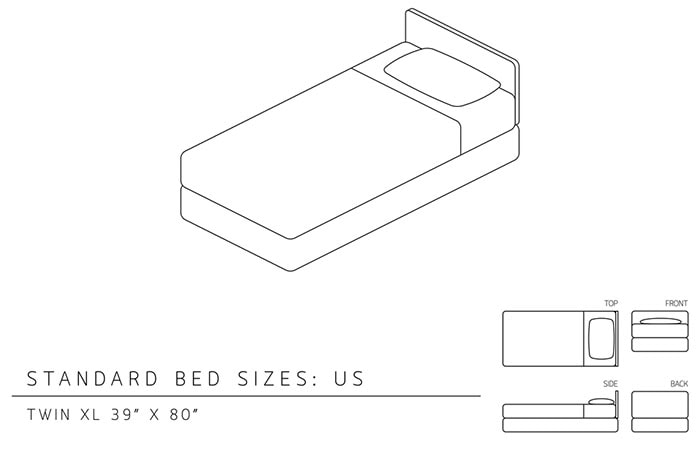 A twin XL or Twin Extra Long is technically a twin bed, but five inches longer. Its dimensions are eighty inches in length and standard thirty-nine inches in width.
For better comparison, you should know that one twin XL mattress is an equivalent to one-half of a regular King-size mattress.
As this mattress is suitable for both kids and tall adults, it can be commonly found in college dorms, nursing homes, hospitals, and other healthcare facilities. However, it is still not wide enough to provide sufficient space for two people to sleep in it.
This mattress is a good option if you want to save a few bucks because it is less expensive than the Full or Queen size mattresses.
Twin Mattress vs. Twin XL Mattress Comparison Chart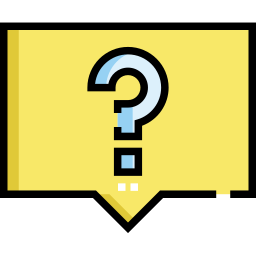 Length

39 inches (99 cm)

Width

75 inches (191 cm)

Surface

2925 square inches

Average Price

Usually between 300$ and 600$

Maximum capacity

Single sleeper, who is not taller than 6'2" (188 cm).

Ideal bedroom size

Minimum: 7′ 2" x 10′ 3" (219 cm x 313 cm)
Length

39 inches (99 cm)

Width

80 inches (203 cm)

Surface

3120 square inches

Average Price

A bit more expensive than a twin mattress, generally between 500$ and 750$

Maximum capacity

Single sleeper, who is taller than 6'2" (188 cm) but doesn't require extra sleeping space regarding width.

Ideal bedroom size

Minimum: 7′ 2" x 10′ 8" (219 cm x 325 cm)
Twin vs. Twin XL – Pros & Cons Comparison Chart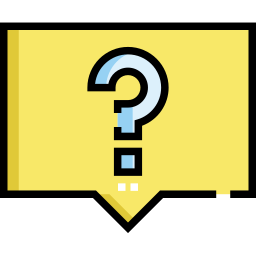 Pros
It requires less room space.
It is more affordable.
You can find almost any type of mattress in Twin size option.
It is lightweight.
It fits most standard bunk beds and some standalone beds for young children.
Cons
It might be too narrow or short for some people.
It is not couple-friendly.
Pros
It offers extra length for tall people.
It is still fairly lightweight and easy to move.
It fits various standalone bed frames and some bunk beds.
Cons
It takes up more space.
It is more expensive.
It still might be too narrow for some people.
It is not couple friendly.
Twin Mattress vs. Twin XL Mattress – Detailed Comparison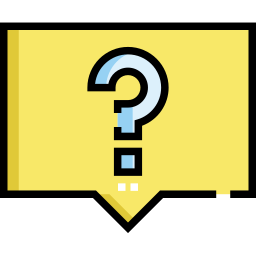 In this section, I'll go through different categories that could play a significant role in your decision whether to go with twin or twin XL mattress. I will compare both types of mattresses, picking an overall winner for every characteristic in question. This should help you navigate your future purchase.
At the end of the article, I'll even go a step further and pick an overall winner. You will find out which one is better once and for all.
Without any further ado, let's dive in.
1Dimensions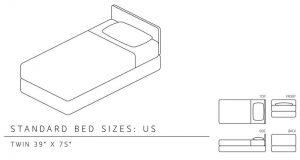 Naturally, when we are talking about twin and extra-large twin mattresses, the rule is simple – size matters. The difference might not seem so significant to you at first, as it is only five inches in length after all but let me explain how it can be beneficial.
Regular twin mattress which measures 39 x 75" (99 x 191 cm) is one of the most common choices parents make when they furnish their kid's room. However, once your child becomes a high-schooler, it is most likely they will outgrow their beloved twin mattress. Until that moment, this mattress will serve you right, leaving more than enough space in your kid's room for other furniture, toys, and different accessories.
If you are ready to invest in new mattress once your kid outgrows this one, or you believe that won't happen, it is okay to stick with a twin mattress as a reliable option.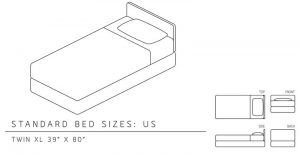 On the other hand, twin XL measures 39 x 80" (99 x 203 cm) and still manages to be quite convenient for a child's room.
If you decide to go with this option, you can be sure that this mattress will last until your kid goes off to college or gets married.
For some reason, twin XL mattresses are most commonly used in dorm rooms or as a guest-room solution, but this doesn't mean you shouldn't consider it as a part of your kid's bed.
I think it is evident that twin XL mattress has more advantages than regular size twin mattress.
It leaves you a lot of space in your child's room, and it can accommodate taller kids and adults as well.
The winner for this category is twin XL mattress.
2Comfort
As I mentioned in the comparison table above, you can find different types of mattresses in both twin and twin XL sizes. However, you might have more luck and broader pool of options with twin size.
Most importantly, the added length of the twin XL mattress, which is its main advantage, means significantly more comfortable sleep for taller people.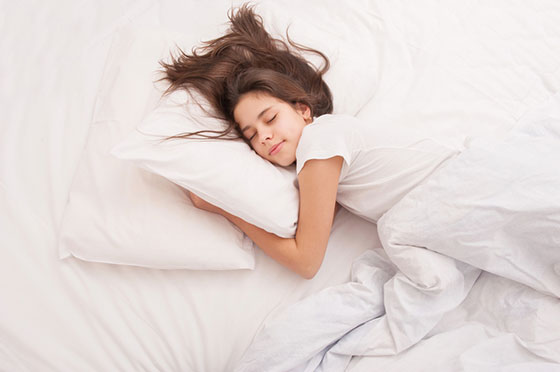 If you are considering twin and twin XL mattresses, you are probably looking for the ideal bed for your child. If that's the case, you should always aim for the best quality.
For example, the memory foam mattress is an excellent choice for children's needs, as it offers excellent support for their developing limbs and rapidly changing body size. Fortunately, you can find memory foam mattresses in both twin and twin XL size.
At the same time, this will be a good choice for adults too, because memory foam cradles the contours of the body.
However, you should be aware that neither twin nor twin XL mattress can comfortably suit more than one person.
The winner in this category is twin XL mattress, because of its added 5 inches in length.
3Price
Let's talk about money.
There is a significant difference in average prices of twin and twin XL mattresses. Twin mattresses are much more affordable, as you can see in the comparison table above. The twin XL usually costs about $50 to $150 more than its counterpart, depending on style and brand.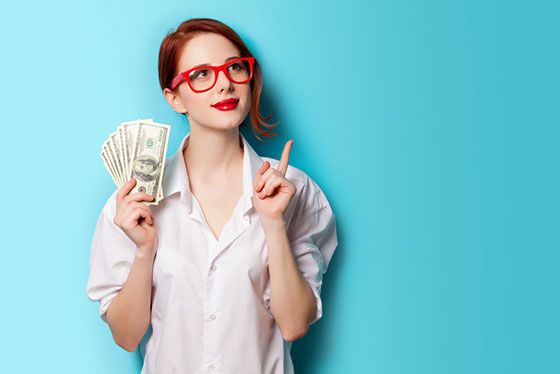 The added length of the twin XL doesn't increase just the price of the mattress, but the cost of the bed frame as well. At the same time, finding bedding and other accessories will be easier and less pricey if you decide to go with the twin size bed instead of the less common twin XL.
The clear winner of this category is regular twin mattress.
4Recommended Room Size
The minimal recommended room size for a twin-size bed is somewhere around 7 x 10 feet, while in case of twin XL bed it should be at least 7 x 11 feet. However, if you are buying this mattress to furnish your kid's bedroom, it's likely that you'll be adding another bed in the same room if you plan to have more children.
This is an essential factor to take into consideration.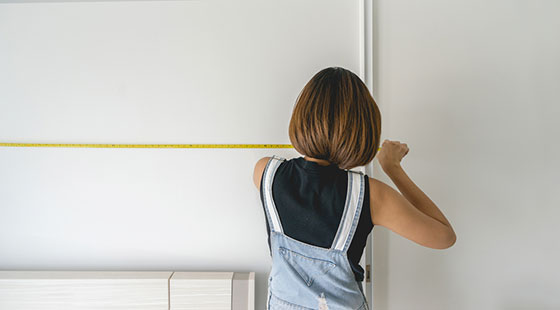 In this case, when you are placing two twin or twin XL beds in one room that is shared by children at home, or at a college dorm room, you should remember that you need to allow enough personal space for each child. This means you have to leave at least 2 feet of space on the open side of the bed.
You should also count in the necessary space for the dressers, TV, desks, chairs and other furniture.
To sum it up, if you want to save some space twin size beds are a better option. Twin XL is bulky, and if you're going to add two of them in one bedroom, this room would have to be significantly larger to allow comfortable life for two people.
The winner of this category is twin mattress.
Which One to Choose?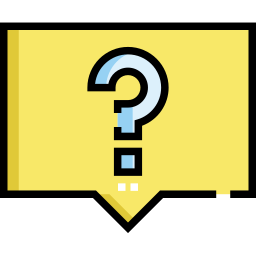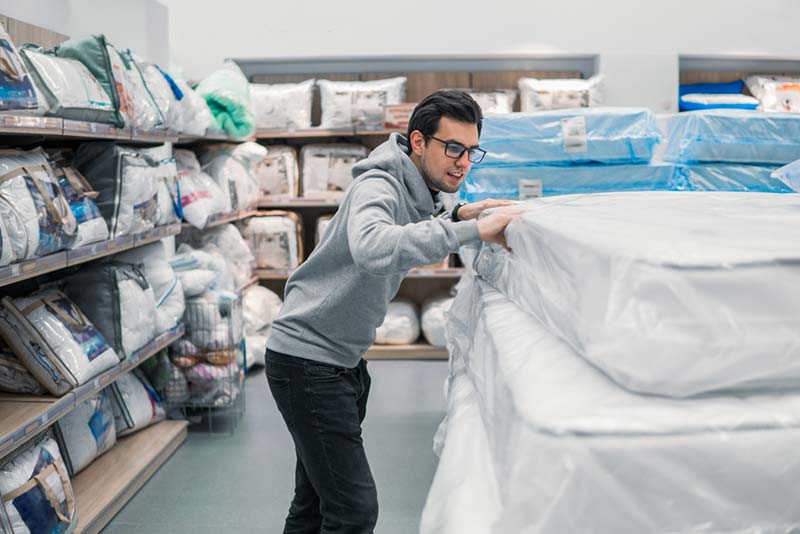 As you can see, at this point our results are inconclusive. You can't tell precisely which one is better – twin or twin XL. They both have their qualities and flaws, and both of them were winners in two categories in my detailed comparison.
This means we'll have to focus on your specific needs. I will tell you in which cases you should buy the twin mattress, and which conditions call for twin XL.
Let's take a closer look:
1
You're buying a mattress for a child.
As I have mentioned above, twin-sized beds are suitable for bunk beds and children's standalone beds, which is the next step you should take after a crib mattress. So, if you want to buy a bed for a child that is 3 to 13 years old, twin mattress' dimension will be the right fit.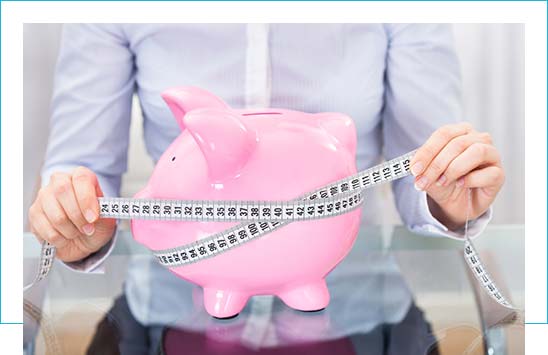 2
You're shopping on a tight budget.
If you want to save as much money as possible, the twin bed is a better solution than twin XL. Bed frame, protector, duvet cover, and sheets will all be much more affordable in this case. If the extra length is not an essential feature for you, a twin mattress is a good choice.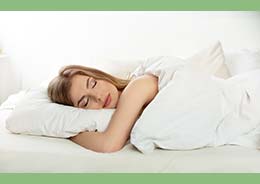 You're an adult planning to sleep alone.
The Twin XL beds have the same length as the Queen beds (80″/203 cm). However, the twin XL bed is only 39″ (99 cm) wide, which makes a bit narrow and a better fit for a single adult or tall child, than two people sleeping together.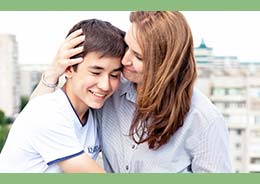 You have a son or tall genes in your family, or both.
As I said, if you are purchasing a bed for a child under 13 years old, the twin bed is excellent. However, boys tend to grow taller than girls, and if tall genes run in your family, your child might outgrow the regular twin bed even before they hit the puberty. In this case, twin XL is a safer option.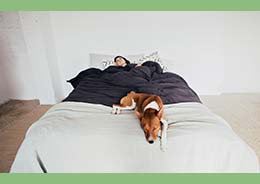 You have a pet who sleeps with you.
Twin XL mattresses give you enough space to stretch out, but also, for your cat or dog to crawl up and sleep next to your legs without affecting the quality of your sleep.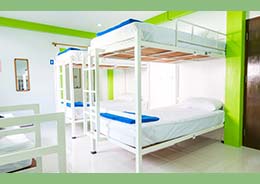 The extra length is what you're looking for.
If you are 6'2" (188 cm) or taller, the twin XL should be your choice. The added length is what makes this mattress so popular as a college dorm room bed. It is also often used in guest rooms and hostels, where you can expect guests of all heights. As a bonus, twin XL beds can be lofted or bunked just as twin beds.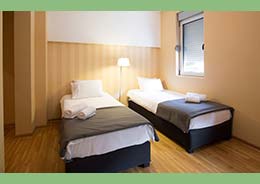 You already have one twin XL bed and want to create a King bed.
Two twin XL beds are the same size as one King bed. So, if you were living alone and now you have a partner, or you just want to be more comfortable and expand your sleeping surface, buying another twin XL and putting them together might be cheaper than buying a King bed.
Conclusion
Even though this decision is not easy, and there are equally good reasons to purchase both mattresses, I have to declare a winner.
From my point of view, the overall winner is the twin XL mattress.
It won in two out of four categories, just as standard twin bed, but when I listed out all of the reasons to buy twin XL it was apparent there are more situations in which you should go with it than not.
It is more comfortable, it will suit more people, and it is versatile. What more could you ask for?
Regular twin mattresses still have their benefits, to be fair. They are a frugal option and ideal for young children and rooms that are not very spacious.
If you have any further questions about twin and twin XL beds, feel free to leave me a comment!
Sleep tight and don't let the bed bugs bite!