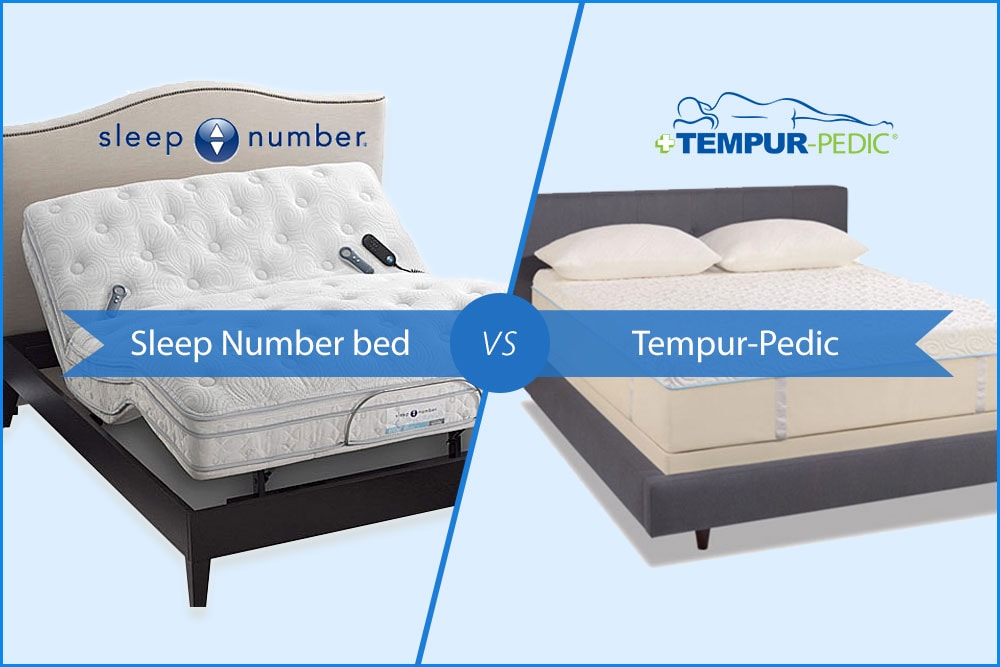 Those interested in mattresses and overall sleep improvement products surely know about Sleep Number and Tempur-Pedic, two of the leading brands in this field. Both companies' products are top-notch, no doubt about it, but they do have their differences.
Consequently, this poses a delicate question – which one would be better for you? And indeed, the answer is not an easy one! So, with this in mind, I've deconstructed these mattresses down to their basic elements for you to inspect, and hopefully reach a decision.
Sounds good? Then, read on!
The brands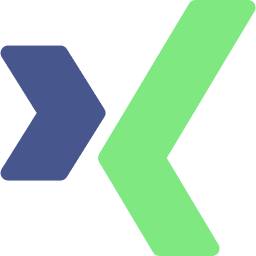 As I've already mentioned, both brands are pretty famous for their high-quality products. They have been around for a while and have built loyal customer bases which give them an edge over their competition. Now, let's take a closer look at each of them so that you can compare their similarities and differences.

Tempur-Pedic Inc. started operating in 1992. They merged with the Sealy Corporation in 2012, but remain to work as a separate entity.
They make hybrid as well as memory foam mattresses, and they currently offer 16 items.
The company has a Nasa* Certified Space Technology Seal based on the materials they use in manufacturing.

The company was founded in 1987, and they make mattresses, beddings, and pillows.
Their airbed mattresses have adjustable (customizable) firmness which can be set according to the customers' preferences.
Besides this, they also have models made fro memory foam.Sleep Number's current catalog contains many items, eight of which are mattresses.
Similarities and differences
Despite aiming at the same target audience and having a fair number of similarities, these companies' products also have some significant differences. The latter might not be easy to recognize with an 'untrained eye,' so let's dig in a bit deeper to see what they are:
Similarities:
Both companies have been in the market for a long time
Both use memory foam for some of their mattresses
They show similar customer satisfaction rates
Both report similar results in pain reduction
Differences:
Tempur-Pedic has three layers while Sleep Number has six
Tempur-Pedic is more expensive
Sleep Number requires electricity to use/involves technology
Their warranty policies are very different
Sleep Number vs. Tempur-Pedic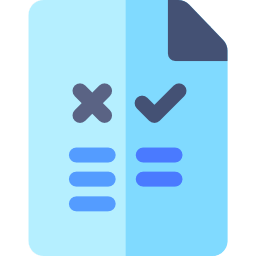 Pros
Adjustable firmness
Easy to move because it is lightweight
Very durable
The surface doesn't sink very much
Cons
Might be too firm for some individuals
Mechanism of the air pump reportedly breaks down
Plenty of settings could be annoying for some
Requires electricity
Pros
Great motion isolation
Offers pain relief for chronic back problems
Good for heavier people
Excellent durability and resilience
Cons
Sleeping hot might be a problem
No refund, only exchanges
Pretty heavy and difficult to move
Quite expensive
Lightweight people might sink too much
Ok, so now that you have the necessary information under your belt, I am going to get into the real stuff. In the following sections, we will inspect and compare all the vital features of the mattresses and their manufacturers, to help you get a clearer picture.
I'll go over the mattress construction, comfort, cost, and customer service of the companies. After reading all of this, you will be more than ready to make an informed decision and purchase the product that suits your needs and preferences. Enjoy!
Mattress Construction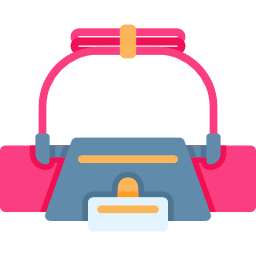 On the first touch, it's easy to see that a Tempur-Pedic mattress has a nice polyester finish, a material that wicks moisture. Majority of models from this company include three layers – base, support, and comfort layer.
The latter is made from memory foam which contours to one's body, envelops it comfortably and enhances the sleeping experience. The great thing about this material is that it eliminates a lot of the motion transfer. Two people could be sleeping on it without feeling the movement of one another.
One of its reported down points is that the mattress starts to sag and soften after a while, but that shouldn't be a big deal for most people. On the other hand, the mattresses are easy to maintain which makes them practical.
All in all, these products are quality built, and their heavyweight indicates that there was no skimping on the materials. No doubt that Tempur-Pedic mattresses are durable and made to last.
When it comes to the complexity of construction Sleep number beats Tempur-Pedic easily. Is complexity a good thing? Not necessarily, but it certainly isn't bad.
Some Sleep number mattresses consist of six different layers – foundation, air chamber, pressure relieving layers, comfort layers, and a cover. The pressure relieving layers allow you to customize the firmness by controlling the amount of air in the chambers. It is indeed a smart system.
The comfort layers are made from polyfoam or memory foam, while the covers are made from combinations of polyester, polypropylene, and elastane.
As is usually the case, more complex structures face more problems than simpler ones. When it comes to these mattresses, the list of potential malfunctions includes air chamber leaks, air pump, and controller breakdown, as well as failing edge support.
Of course, you might never face any of these issues, but know that there the possibility exists. Fortunately, the company provides a 25-year limited warranty on these products so you can sleep peacefully.
Comfort and Firmness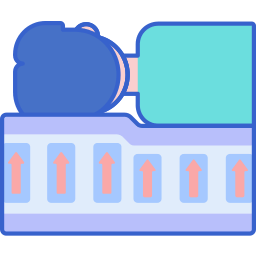 Ok guys, so now it's time to focus because this section has what you really want to know. Comfort and firmness of these two types of mattresses have some closeness, but overall, they are quite different products. Let's take a look at this a bit more closely.
Tempur-Pedic offers mattresses with a range of firmness options (15 models, to be exact). These go from very soft to very firm so you will need to find the one that's right for you. Those who have identified their preferred firmness and bought the mattress ended up being quite satisfied.
These products have demonstrated their abilities to relieve back pain as well as neck pain, especially when combined with a good pillow. Their memory foam is comfortable and has very little motion transfer. They are good for those who like to be 'hugged' by their mattress.
The firmness of these mattresses can be adjusted by inflating or deflating their air chambers. Another neat addition is the dual control meaning that if two people sleep on the bed, each can set their separate firmness.
A problem with this system is that you cannot sleep comfortably in the middle, as you will sink between the two air chambers. Also, some folks might find it too firm, even after they've adjusted this option.
A nice feature of these mattresses is the feet heating option that will help you to fall asleep faster.
Price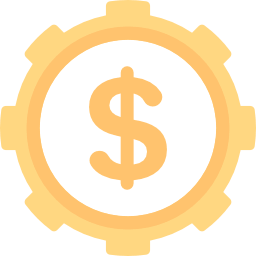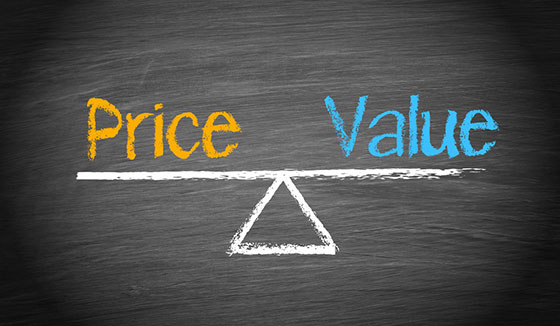 Price is seen as an indicator of quality, but in some cases, it's just overblown for no good reason. Because of this, it is important to be careful who you give your money to.
It's good to know that both Tempur-Pedic and Sleep number are reputable companies with quality products, but their prices do differ. On average, Sleep Number is 40% cheaper than Tempur-Pedic.The average price of Tempur-Pedic mattresses is $3400, while Sleep Number goes for $2300.
Customer Service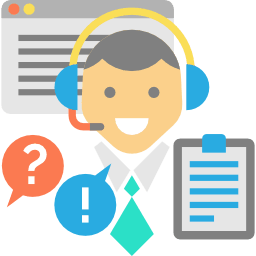 Customer service tells you a great deal about a company's dedication and the faith that they put into their products. Therefore, good service should be an indicator of a serious manufacturer and a solid product.
What do I have to say about these companies' customer services? Read below.
The company offers a ten year, non-prorated warranty, which is a terrific deal. This means that the owner doesn't have to pay for any repairs or fixes over this period.
They deliver in all 50 states and the time it takes for your item to arrive is 10-14 business days. White glove delivery is also available, and it is a good option for those who don't want to hassle with putting the product together.
The workers arrive, assemble everything for you, and dispose of the waste as well.All of their products can be bought online.
Sleep number offers a 2-year non-prorated warranty. 3-20 years from purchase the owner pays 20% of the repair costs, and the price goes up 4% each year from the date of purchase. 21-25 years after buying, the customer has to pay 96% of the repair cost.
The company ships to all 50 states as well as Puerto Rico and the Virgin Islands. The package takes approximately 14 business days to arrive. The 'Comfort Services Home Delivery' option includes the assembly of the product in your home, and it costs around $180.
All mattresses can be bought online, but they are not available on Amazon.com.
When to pick Tempur-Pedic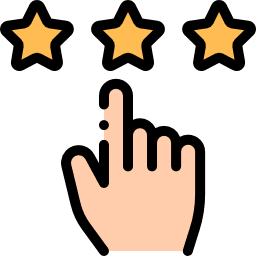 If you like little to no motion transfer

Waking up each time your partner moves around the bed? Then these mattresses will probably be right for you. Their motion transfer is very low, so you will be able to sleep undisturbed.

If you carry an extra few pounds

Overweight people will definitely benefit from the mattresses conforming abilities.

You are a side sleeper

Side sleepers will be able to rest in this mattress as the memory foam will adjust to your position. This creates a comfortable (but low) envelope around your body which you will not want to get out of.

You do not want extra maintenance costs

This product is easy to maintain, and there is very little chance that something will go wrong with it. Even if it does, the company's got you covered for ten years
When to pick Sleep number

Couples with different preferences

If you and your partner prefer beds of different firmnesses, then go for Sleep Number. Each of you can adjust this feature according to your own preference and still share a bed.

If you are a tech-savvy person

These mattresses have some really cool techy features, such as an app that tracks your movement, heartbeat, and breathing, and then adjusts the firmness accordingly.

You like to sleep hot

In case you want to sleep hot, it would be good to know that Sleep Number products retain heat very well. Some of them even have a feet-heating option.

Your movement is impaired

These beds have adjustable bases which means that they can be optimized for folks who cannot move very well due to an injury, pregnancy, age or any other movement impairment factor.
The Final Word
So, dear friends, this would be all that I have in store for you today. As you can see, we covered a lot of ground, and I'm happy with the way this comparison turned out. I looked at the benefits and disadvantages of both products closely, and I think that no was stone left unturned.
Ok, so now is the moment of truth, the time to answer the dreaded question – which one is the winner?
Until next time, have a good night!
Well, it was a tight race, but in the end, I have to go for Tempur-Pedic, and my reasons are the following. Their mattresses are "just firm enough" and very comfortable indeed. Once I've found the model with the proper firmness for myself, I thoroughly enjoyed sleeping on it. Another big thing for me is the low maintenance which is why I was willing to pay a bit more initially.
To sum up, I remind you not to take my words as gospel but to try things out for yourself and then make a decision. My goal is to inform you about this topic a bit more and hopefully help you with your final choice. As always, if you have any questions throw them into the comment section below, and I'll be more than happy to answer.
Until next time, have a good night!