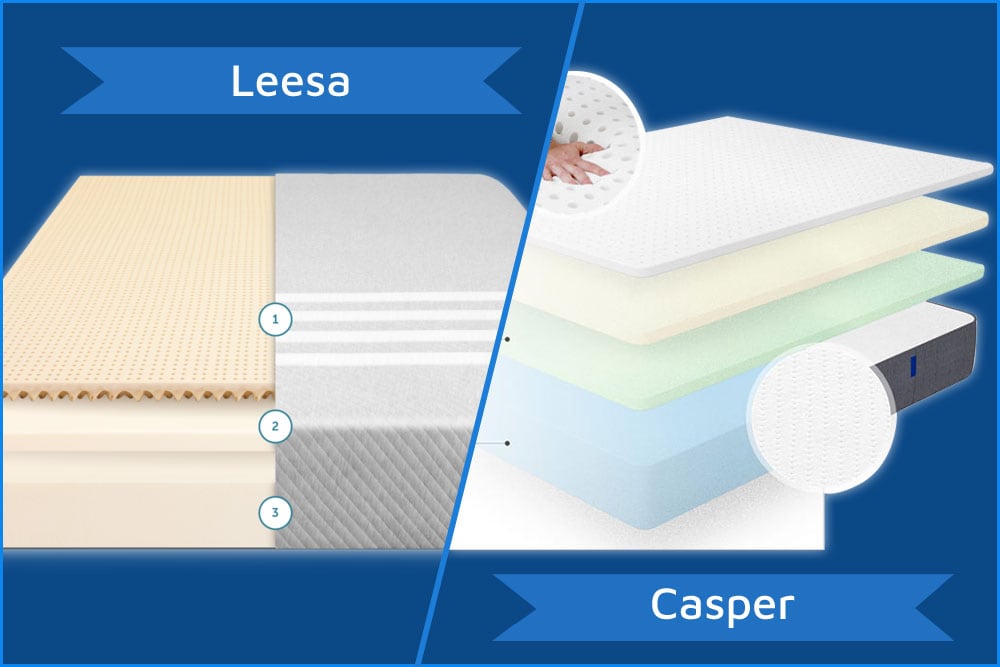 For years I didn't even think about mattress brands. I simply bought any mattress that looked good to me. In fact, I didn't think it mattered at all.
Of course, I was wrong – which brand you choose matters a lot. Once I found my favorite brand, I was able to more consistently pick the mattress that suited me the best.
Currently, the two best new mattress brands on the market are definitely Leesa and Casper. You, just like others, might be confused about which one is better. Well, today, I'm here to go in-depth on the topic and compare them – Leesa vs. Casper! Which one is better? Keep reading and see for yourself!
The Two Brands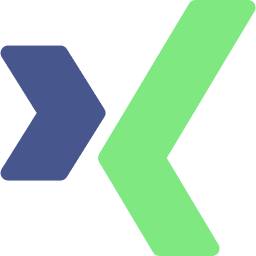 These are two relatively new brands on the market so you might not know a lot about them. Here, I'll clear the air and give you some key information about both of them – their history and business practices. I'll also highlight some key differences and similarities between the two competitors.
This relatively new mattress brand was founded by David Wolfe in 2015 and quickly rose through the ranks.
The company maintains a focus on producing a mattress designed to fit any type of sleeper out there. They try to make sturdy mattresses that are affordable for anyone.
They are a completely homegrown company, and their manufacture is 100% US-based with a commitment to use only the best materials available.
They also try to give back to the community by donating one mattress to charity for every ten mattresses sold.
Founded in 2014, Casper has made quick headway into the mattress industry and is already a well-known name. They were featured in top-shelf publications and had received numerous industry awards.
Originally, they were a completely US-based company, but they have recently expanded into Canada as well. However, their manufacture is still completely based in the US, using only the safest of materials.
Their exceptional customer service and a unique mattress design have helped them quickly expand and reach the top of the industry.
Key Similarities and Differences
Overall, these are two extremely similar brands, which is why a lot of people get them confused. However, if you scratch beneath the surface, you will quickly find a lot of significant differences as well.
Similarities:
Both companies make a one-size-fits-all foam mattress
Both companies are relatively new on the market
They use latex-like foam to fill their comfort layer
They offer products in a similar price range
Differences:
Leesa produces mattresses with a thicker comfort layer
Casper mattresses have 4 layers while Leesa products have 3
Casper mattresses weight more than Leesa ones
Leesa mattresses are slightly less firm than ones made by Casper
Leesa vs. Casper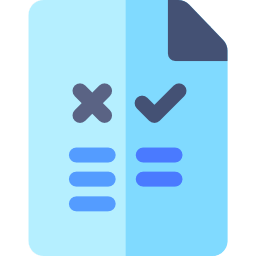 Pros
Less sinkage
Better motion-transfer inhibition
Costs less
Better for combination sleepers
Cons
It's not as firm
Not bouncy enough
Worse for heavier sleepers
Worse delivery service
Pros
It's firmer
It's a better choice for heavier people
Offers more bounce
Better delivery and customer service
Cons
It's hotter
More expensive
Not good for combination sleepers
A lot of sinkage
Finally, I'll get into the meat of things for you! In this section, you can read direct comparisons between the two brands when it comes to mattress construction, comfort and firmness, price, customer service and a bit more.
With everything outlined here, you should be able to make the best mattress-purchasing decision for you and sleep soundly!
Mattress Construction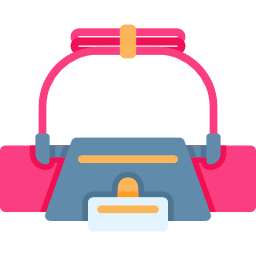 For starters, I'm going to take a close look at the basics of each mattress – what you can find inside it, the overall construction of them.
Mattresses made by this company are hybrids in nature. They are made from 3 different layers, each serving a distinct function.
The top layer is made from two inches of a special type of foam named Avena foam. It is a material similar to, but not quite the same as latex foam.
It offers a number of benefits, including high breathability and the cooling properties of latex foam while also having a soft bounce. It is also great at stopping motion transfer so you won't wake up your partner when you go for a leak during the night.
The second layer is two inches thick and made out of memory foam of 3-pound density. This is the pressure-absorbing layer
The third, base layer is made out of 1.8-pound density poly foam and is 6 inches thick. This layer is what provides the majority of the support. It's also highly breathable and keeps the mattress cold.
Overall, the Leesa mattress is a total of 10 inches thick, but still highly breathable so you will never 'sleep hot' on it.
The Casper mattress is made out of four layers in total and is 9.5 inches thick in total. It is a hybrid mattress, and it uses open-cell foam on top of memory foam and support foam.
The first layer consists of 1.5 inches of special, high density, open-cell foam. This gives the mattress its breathability, good bounce as well as supreme durability.
That is followed by a second layer that has the same thickness but is made out of 3.5-pound dense memory foam. This is what provides most of the pressure relief properties of the mattress.
The third layer is made with 2.5-pound density poly foam and is a total of 1.5 inches thick. This is what helps the mattress have the exceptional support that it does. It makes the transition between the comfort and the support layer easier so that the mattress can support heavier sleepers that push through the first layer.
The final part of this mattress is a 5-inch layer of 1.8-pound density poly foam, forming the support layer.
Overall, this gives the mattress a degree of support superior to the Leesa product, but it is also what makes it slightly less breathable and hot. This can also be attributed to Casper using foam of a higher density.
Comfort and Firmness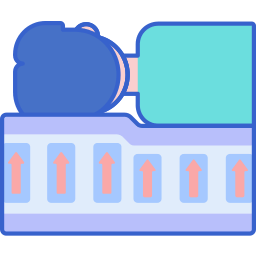 The firmness and comfort that a mattress provides are incredibly important – that's why you're buying it in the first place. These two brands are quite similar, but you can still find some key differences between them.
If I were to place the Leesa mattress on a firmness scale of 1 to 10, it would clock in somewhere around 6 – what you would call a medium-firm mattress. The average sinkage of the mattress is about 2-2.5 inches.
The top layer of the mattress makes it good at hugging your body and provides a great body contour. It's soft, but it still supports you and doesn't suck you in. However, if you're heavier, you're going to feel like it's hugging you a bit too much.
The motion transfer here is almost negligible. If you're sleeping with a partner, you'll both the fine with the other getting up while you're sleeping. It is a bit better in this regard than most foam mattresses though, and better than Casper.
This mattress is about a 7 on the firmness scale, putting it squarely in the "medium-firm" category. This is what makes it better for heavier sleepers than most other medium firm mattresses.
It has a sinkage of 2.5-3.5 inches which means you'll mostly be feeling the lower, firmer areas of the mattress on your body. This can be a good or a bad thing, depending on what you like, but it's good for most people.
As with most foam mattresses, the motion transfer here is next to non-existent. You'll sleep tight even if your partner gets up.
The area in which the Casper mattress provides the most comfort is cooling. It is cooler than most foam mattresses due to the open-foam layer.
Price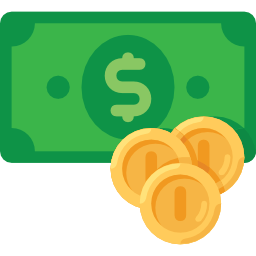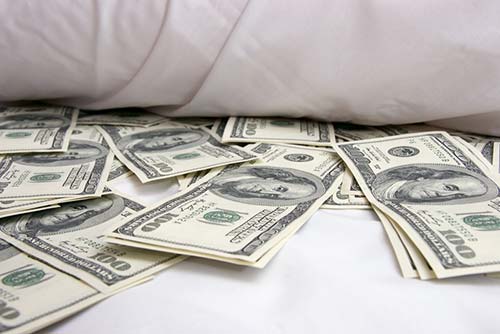 A product can be amazing, but you're not going to buy it if you don't have the money for it. Regarding the prices of these two brands, here's an estimate based on detailed comparison: Almost all Casper products are slightly more expensive than Leesa products (some are equal).
Both brands frequently offer various discounts and gift options. For example, Casper is currently offering a free, 75-dollar pillow with any mattress purchased, while Leesa is offering a 150-dollar discount on most of their products. Leesa also offers the option to pay in monthly rates.
Customer Service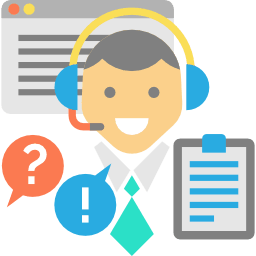 Even if a company is selling a great product, it won't matter too much if their customer service is poor. If the warranty is non-existent if the delivery is shoddy and if customer support is useless, you probably shouldn't be buying from them. Let's look at how these two companies stack up.
Leesa gives you 100 days for you to try their mattresses and if you don't like them, you can return them. You get a full refund as well, except if you're from Alaska or Hawaii – you'll have to pay 100 dollars in that case. All the returned mattresses are given to charity.
The delivery takes somewhere between 5 and 10 work days, which is reasonable but still quite a lot. They offer no setup services, but it is not difficult to do that on your own. The delivery fee is zero dollars – even in Alaska and Hawaii.
They also offer a 10-year warranty on every mattress which covers manufacturing defects and not much else.
When you buy a Casper mattress, it will be delivered to you within 2-3 work days for free! In addition to that, they will also set it up in your home, for free as well. The in-home setup service is not available in all areas though. Casper ships to all US states as well as Canada.
You have 100 days to try it, and you can return it if it's not to your liking. The return is completely free, a courier will arrive to pick up the mattress, and the mattress will end up being donated to charity or recycled. You also get a full refund, of course.
The mattresses you do keep are covered by a 10-year warranty, which covers defects and workmanship issues but nothing else.
When to Pick Leesa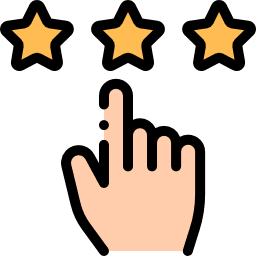 If you're a combination sleeper

Do you have trouble when changing positions at night? Well, a Leesa mattress makes it easy to move around without waking up. Since you don't sink a lot, you will be able to change positions freely.

You're on a budget

Leesa mattresses do cost less than Casper ones. If you don't have a lot of money to spare, you ought to pick Leesa since you'll get a comparable experience for a lower price.

You sleep with a restless partner

Since Leesa products are slightly better at reducing motion transfer, they should be your choice if you have a partner that moves around a lot during sleep. It will be better for them as well, due to the ease of changing positions on a Leesa mattress.

You care about charity

For every ten mattresses sold, Leesa donates one to a charitable cause. If you care about that, you should pick Leesa without a doubt. Your money is going towards a good cause.

You want to sink less

If you don't like the feel of a mattress enveloping your body, Leesa is the choice for you. You'll sink less, and you'll feel better as a result.
When to Pick Casper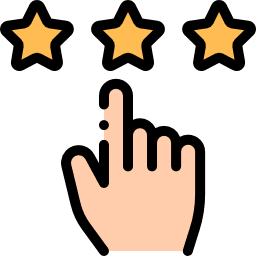 More bounce

In case you like bouncier mattresses for "recreational" purposes or otherwise, you'll get that with Casper. The top layer that's quite like latex foam will provide a great surface for those who like bouncing around on their bed.

You like your mattresses to be firmer

There's no doubt that the Casper mattress is firmer than the Leesa one. If you prefer a firmer surface to sleep on, that's what you'll get with this brand. This is also preferable if you sleep on your back a lot.

If you're a heavier person

People that weigh more than the average often have trouble finding the right mattress. Casper offers products that are almost tailor-made for heavier people, and they will provide a steady and supportive sleeping surface.

You need better delivery and return policy

If you want your mattresses delivered quickly or you live in Canada, Alaska or Hawaii, Casper is your choice. They're vastly superior to Leesa in that regard.

You like to sink in

Some people like the feeling of a mattress enveloping their entire body like a fluffy cloud. If that's you, then a Casper mattress will fit you like a glove, that's for sure.
The Final Word
As you can see, both brands have their benefits and downsides, and there's a lot of difference between them, even though they look almost the same on the surface. You should always look more closely at what you're buying!
Okay, okay, I won't dodge the elephant in the room anymore – which one is better?
I hope I helped you sleep a bit better with this article. If I did, or if you have any questions for me, pop into the comments for a bit, I'll be happy to hear from you. Until then, have a good night's sleep!
Well, in my honest opinion, I think Casper is the better brand, hands down. The slightly higher firmness and support for heavier sleepers are what sold me on it, despite the slightly higher price. The customer service is also much better. But in the end, Casper mattresses are just more comfortable to me, personally. That might not be the case for you, but I do think they are better.
I hope I helped you sleep a bit better with this article. If I did, or if you have any questions for me, pop into the comments for a bit, I'll be happy to hear from you. Until then, have a good night's sleep!