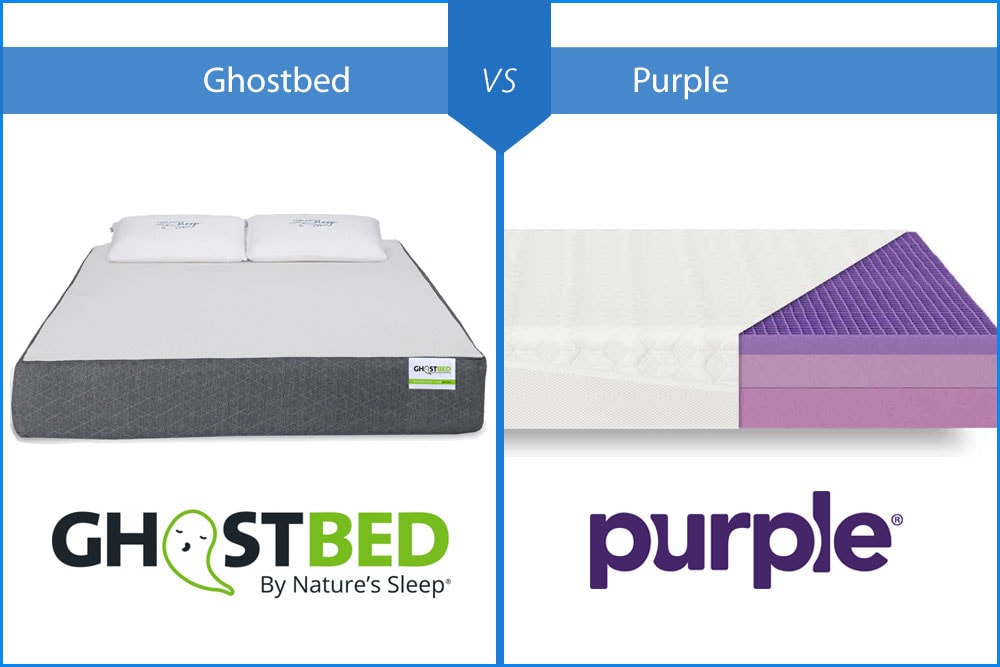 So, dear readers, here we meet again for yet another mattress showdown, Purple vs. Ghostbed. This time I will be analyzing and comparing the fantastic Purple and just as incredible Ghostbed.
Since today's article finds itself in the middle of a fierce competition between two excellent mattresses, it is more than challenging to decide which product to opt for.
My job is always the same – dissect two manufacturers, inspect their products and services, and deliver my verdict. What I've got in store for you today will be more than enough to assist you in your decision-making process.
I'll finish off my introduction with the hopes that after reading my scribbling, you will be one step closer to a good night's sleep. Enjoy!
The brands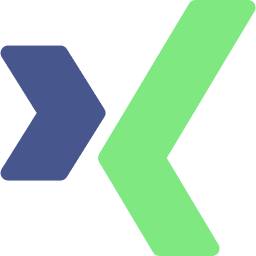 As I've already mentioned, Purple and Ghostbed are the names that we are taking a closer look at. Both mattresses are relatively new but have already gained a significant presence in the sleep product market.
The problem is that high-quality products which aim at the same group of consumers leave the buyers with a tough choice to make, and this is exactly what's happening with these two.
Now, let's find out a bit more about their makers:

The Purple mattress is made by the company of the same name, and it started out as a successful Kickstarter project in 2015. They posted a very interesting video which explained the mattress' unique design and its brand new material. The video quickly caught the attention of millions, and within only a few days the company raised $170.000.
The company now employs 340 people and competes with some of the best players in the game.

Ghostbed is a mattress that is brought to us by Nature's Sleep, a veteran manufacturer well-known to anyone interested in sleep enhancement products.
The company was founded 15 years ago by the Werner's, a family with a knack for investing and entrepreneurship. Besides mattresses, they create pillows, toppers, and other sleep-related products.
Their main advantages are their competitive prices for high-quality items.
Similarities and differences
Ok, so now that you know some general information about these two brands, it is time to see what they and their products have in common and what sets them apart from each other. So far, we know that their target audience is the same, but their approach is different. In the section below, I have listed some of their similarities and differences:
Similarities:
Both Ghostbed and Purple mattresses were launched in 2015
The trial period for the mattresses is almost the same
Both mattresses consist of three layers
Both mattresses are of medium firmness
Differences:
The companies use different materials for their mattresses
Purple is very new while Nature's Sleep is a veteran
Purple is slightly more expensive than Ghostbed
Ghostbed's warranty is twice longer than Purple's
Purple vs. Ghostbed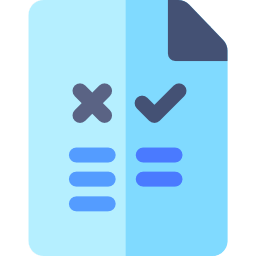 Pros
Offers very cool sleep
Made from hypoallergenic materials
Provides excellent pressure relief
All kinds of sleepers can use it
Relatively bouncy top layer
Its foams are approved by CentiPUR-US
Cons
Not cool enough for some individuals
Not great in case of side sleeping
Edge support is lacking
Pretty expensive compared to its competition
Pros
Great value for the money
Provides bounciness and is responsive
Durable and built to last
Outstanding warranty which has you covered for 20 years
Very comfortable
Its cover can be washed in a washing machine
Cons
Possibly too firm for small individuals
Too firm for stomach sleepers as well
Requires some break in time before providing medium firmness
It lack a solid foundation
Not ideal for side sleepers
Support might not be good enough for overweight people
As always, the part of the article that you just read was meant to give you more insight and some general information about the mattresses and their manufacturing companies.
The part that follows takes a more in-depth look at the most critical aspects of today's items. This is the information that everyone needs to know before choosing who to give their hard-earned money to.
Not to be a bore, but I strongly advise that you read the following sections carefully and attentively as they will help you distinguish the products and companies from one another and conclude which one is optimal for your needs. Sit back, relax, and let's get to it.
Mattress Construction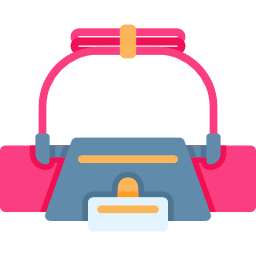 The Purple mattress consists of three layers – foundation, support, and comfort. When all of them are put together they form a mattress 9.5 inches high.
The foundation is made from a 4-inch thick piece of polyurethane foam, and its purpose is to provide the sleeper with deep compression support. Of course, it also acts as foundational support for the mattress.
The support layer is 3.5 inches thick and is also made from polyurethane foam. It acts as a firm support and a middle ground between the comfort layer and the foundation. This means that it needs to have sufficient firmness and comfort as well.
Purple's comfort layer is unique and is the main reason the company became so famous. It is made of hyper-elastic polymer and is 2.5 inches thick. Its innovative design provides bounciness and cooling for the sleeper.
Besides having an elegant look, its cover is thin and breathable for the purpose of allowing sufficient airflow. While the all-white color scheme might throw off some people, the embedded diamond pattern and embossed Purple logo definitely make it look very fashionable.
Nature Sleep's Ghostbed also has three layers with the same functions as the previous mattress. It is 11 inches thick which makes it a bit bulkier than Purple, as well as many other foam-based mattresses.
The backbone of this mattress is the 7.5 inches thick foundation made from support foam. It provides a solid base for the top two layers.
The support (middle) layer is made from gel memory foam and is 2 inches in thickness. As its name implies, it provides the sleeper with support and pressure relief, as well as compression.
The top, comfort layer is made from aerated latex foam and is 1.5 inches thick. Same as with Purple, this layer provides bounciness, cooling, and additional pressure relief for its user.
Ghostbed's cover is made from a combination of materials including polyester on the top, and a mixture of polyester and polypropylene on the sides. The top side is stretchy, thin and breathable while the sides are sturdy in order to protect the mattress. Might I add that the cover is very appealing visually and that the company did a great job with color-matching.
Comfort and Firmness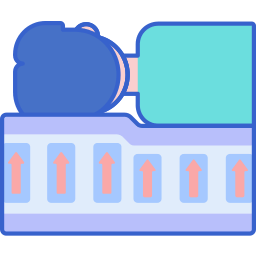 Now, it is time for the big questions: How comfortable are they? Are they too firm/firm enough? Both products fit into the category of medium firm mattresses, but they are far from being identical. In the following paragraphs, I am going to focus on what these items have in common in terms of comfort, but also what makes them different.
On the scale from 1-10, Purple's firmness is somewhere around 6. The hyper-elastic polymer comfort layer behaves similar to a latex one, but it does give off an impression of being a bit 'better.' What I mean by this is that it is a tiny bit bouncier and provides more cooling.
People who weigh around 145-150 pounds will not feel any significant sinkage or hug with this model. Those who are 10 pounds lighter might experience a floating feeling, and those who weigh around 170 pounds will undoubtedly face more sinkage. For the latter group of people, this mattress is going to feel a bit firmer.
The mattress displays a high-degree of elasticity which means that more body parts can sink and experience pressure relief while the overall feeling of the mattress stays the same.
When it comes to our firmness scale, I would rank Ghostbed a 6.5 out of 10. This means that it is a tad firmer than Purple.
The mattress has a decent response time and support due to the combination of latex and memory gel foam. The latex also gives it a very lovely bounce, which isn't so typical for memory foam mattresses.
The memory foam does the job of contouring the body very well. It takes a few moments until it responds, but once it does, you will feel a very nice level of contour and pressure relief. Even though Ghostbed is 11 inches thick, it still manages to give a lot of support. It will also provide its users with proper spine alignment.
Price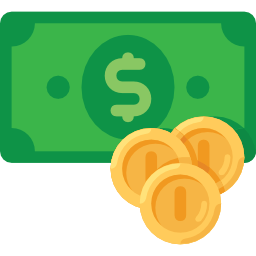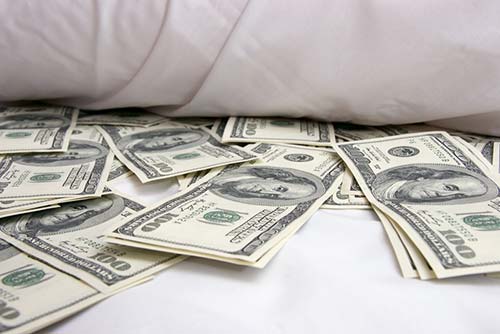 The second most important aspect right after comfort is the price. Now, you should know that both of these products are high-quality and offer excellent value for the money. However, the Purple mattress is $200 more expensive than Ghostbed, which might make some people turn away from it.
What I'm about to say is a matter of personal opinion, but I believe that this difference is not so huge if you find real value in this product. After all, you probably intend to use it for years and years to come, so a couple hundred bucks shouldn't be a big deal from a long-term perspective.
Another useful detail is that Ghostbed offers discounts when purchasing it through certain websites, while Purple has no such deals yet.
Customer Service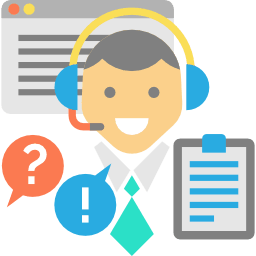 It's true that customer service plays a huge role in people's decision making processes, and a quality one might lure them in while a poor one can deter potential clients. Fast delivery and a good warranty are essential factors and should never be overlooked. So, how do our respected companies rank when it comes to this aspect? You can find out in the sections below.
Customer service tells you a great deal about a company's dedication and the faith that they put into their products. Therefore, good service should be an indicator of a serious manufacturer and a solid product.
What do I have to say about these companies' customer services? Read below.
As is common with most mattress manufacturers, Purple gives you a trial period of 100 nights to see how their product feels. Let's be honest; a 100 days is more than enough to realize if the mattress is right for you or not, so I think it is a good deal.
Their warranty includes 10 years on manufacturer defects, which is pretty good, but not as good as some of their competition.
As far as delivery is concerned, it is free and available for 48 contiguous states. When you order it, it arrives at your house compressed in a purple "tube." If you're not satisfied, there's a money-back guarantee available.
Nature's Sleep, having been around for a while, has developed a very good customer service. I would argue that it is a bit better than the other company's, but this is understandable as they are much more experienced. They offer a trial period that lasts 101 nights, which is one night longer than Purple.
This company is the winner of this comparison regarding warranty. They provide their customers with a 20-year warranty – twice as long as the competitor from this article.
They ship their products anywhere in the US within 24 hours from the order, and the service won't cost you a dime. The mattress is shipped compressed in a box for easier transportation. Same as Purple, Nature's Sleep offers a money-back guarantee.
When to pick Purple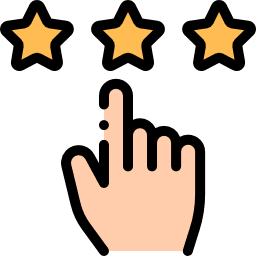 If you like a very cool mattress

Having trouble falling asleep in a hot environment? Then Purple is the right choice for you as it will keep your body cool throughout the night. Its unique design provides it with the coolness like no other.

You are looking for something different

Again, Purple is far from your typical mattress. Its polymer grid is unlike anything I've ever experienced before, and I'm pretty sure that you haven't either. In case you want to try out a mattress that feels differently this is a good option.

If you want medium firmness

Purple offers a medium firm feel in every sense of the word. This is especially true for people of 'average weight' (around 150 pounds), as they will feel this the most.

You like a cool looking mattress

The design of this product is top notch and if you are concerned with aesthetics then look no further than Purple.
When to pick Ghostbed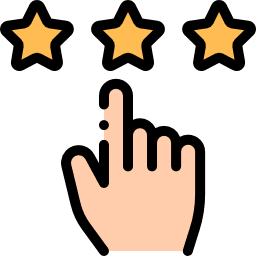 You like a firmer feel

Ghostbed is considered a medium firm mattress, but it is more on the firm side if I can say so. It's a better choice than Purple if you like a bit more firmness when you sleep.

If you are on a budget

This product is around $200 cheaper than Purple, which might be a significant factor for many people. I assure you that its lower price does not compromise the quality.

You fancy the latex and memory foam combo

Ghostbed can give you the best of two worlds – the bouncy feeling of latex along with the body-contouring properties of the foam. The combination is very pleasant and interesting.

If you want the usual foam feel

Compared to Purple, Ghostbed gives off a more typical foam feel that many sleepers are used to.
The Final Word
Slowly but surely, I have come to the end of today's comparison. It is now my duty to give you an honest opinion about which product I find better. But first, I want to take a moment to congratulate both companies on outstanding mattresses and for paying such attention to quality as well as function. ight and have a good night!
Ok, so personally, this is one of the toughest choices I've ever had to make regarding reviews, but I will go with Ghostbed as the winner of this competition. It is a very close win, as Purple is by no means an inferior product.

So what made me decide this way? Ghostbed's 20-year warranty combined with the lower price and quick delivery are the reasons why I chose this mattress. However, I have to remind you that my words are not the ultimate truth and I still think that everyone should decide for themselves; I'm just here to help.
After all, every individual is unique in their own way so what works for me might not necessarily be good for you and vice versa. As always, if you enjoy my writings, find this information useful, or have a suggestion for me, please leave a comment. Until next time dear friends, sleep tight and have a good night!