Do you toss and turn a lot during sleep? Do you always struggle to find a mattress or a pillow that will fit you? Do you often wake up in strange positions in the morning? If so, you're probably a combination sleeper.
When it comes to finding a pillow that won't make you feel like you slept on rocks, for combination sleepers, the struggle is real. Today I'll help you find the right one. Come with me as I review some of the best pillows for combination sleepers on offer right now! I'm sure there'll be at least one that you'll love.
What is Combination Sleeping?

In short, combination sleeping is a phrase used to describe a way of sleeping that can't fit into any other common category.
Combination sleepers are people who change position often during the night and rarely stay in any position for too long. No two are quite the same, which is why it's difficult to make products designed to accommodate them specifically.
If you tend to fall asleep in one position and wake up in another, you're most likely a combination sleeper. You probably also struggle to find a pillow or mattress that will fit you properly.
Depending on their most favored position, there are multiple different types of combination sleepers
Those that sleep mostly on their side, mostly on their back or mostly on their stomach. You can even divide them up by their most favored position for falling asleep in and the position in which they wake up most often.
Most combination sleepers tend to get pillows and mattresses designed for their most favored position, but that doesn't always do the trick.
The best sleeping gear for combination sleepers is, in fact, one that can easily adjust to your position and allows you to easily shift positions without making you uncomfortable. This means light covers and moldable pillows and mattresses.
Next, I'll talk about the benefits you get from finding and using the right pillow for combination sleepers.
The 4 Top Benefits of Pillows for Combination Sleepers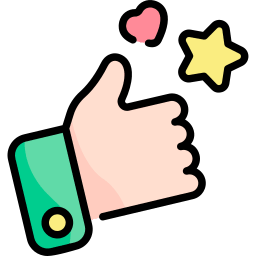 While most good pillows offer a lot of useful benefits, there are some benefits that you can't quite get from regular pillows if you're a combination sleeper. Here are some of the benefits that pillows specifically made for combination sleepers can offer. You can learn more at Sleep Areas
1Better Sleep Quality
One of the main benefits of having a pillow more suited to your sleeping style is, of course, improved sleep quality.
The best pillows for combination sleepers will allow you to change positions more easily and support your head properly in multiple different positions, thus helping you sleep better. It's simple.
You might not see an improvement immediately, but after a few days or weeks, you'll definitely see a difference.
2Less Pain in the Neck and Spine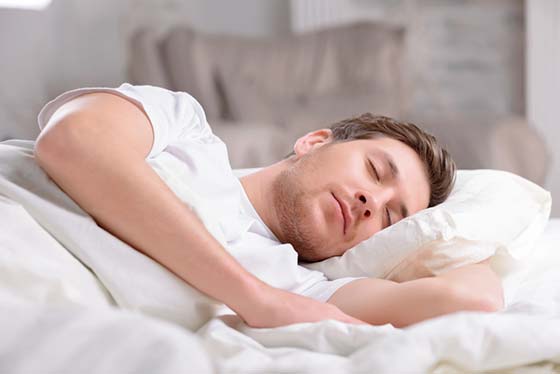 When you're changing positions constantly throughout the night, it's easy to get into an awkward position that will twist your spine and neck into unnatural shapes.
You might not feel it at the moment, but you'll definitely feel it when you're awake. Constant muscle tension and pain in the neck, shoulders, back, lower back, or even the hips are common.
While getting the right pillow (and mattress) for a combination sleeper might not make these problems completely disappear, it will definitely mitigate them at least a little bit.
Having a pillow that can support you properly in multiple positions will help you feel less pain during the waking hours.
Sure, you might still get into some sort of pretzel position that no pillow or mattress can support properly, but at least you'll be well-supported most of the time.
3You'll Feel Less Fatigue
If you're changing positions often during sleep, it will probably tire you out at least a bit. However, it gets even worse when it's difficult to change positions, or it brings you additional discomfort.
You might even wake up feeling fatigued, like you did a lot of work during the night – because, in fact, you did.
With a pillow suited for combination sleepers, you'll feel less fatigue after waking up since it will be easier for you to change positions during the night and you'll feel more comfortable in every position.
4Improved Posture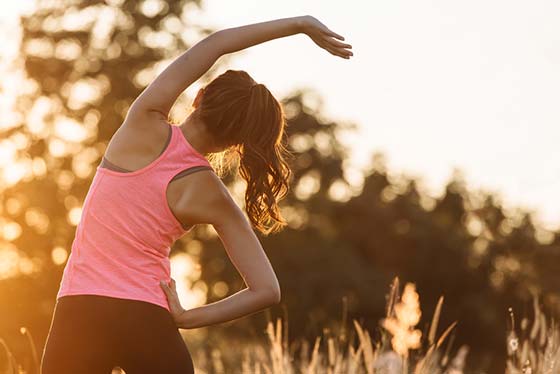 Most people blame sitting or standing in bad positions for bad posture but a lot of them ignore sleeping – after all, we spend a lot of time in bed, and that's what can affect our posture the most.
Combination sleepers have the largest risk when it comes to ruining their posture while sleeping since they can end up in some rather awkward positions.
Your spine can easily fall out of alignment and so can your neck, leading to a strange posture while standing or walking that you can't quite explain.
When you get the right pillow and mattress for combination sleepers, you'll definitely see a difference, and over the coming months and years, your posture can improve tremendously.
Of course, that's not enough – you also need to exercise and keep your posture in check while awake, but it will help a lot.
Where to Buy a Pillow for Combination Sleepers Near Me?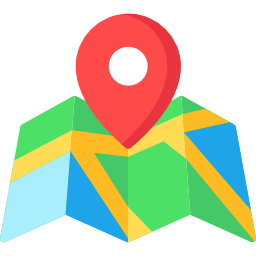 Buying online can be quite a hassle sometimes, especially if you need your pillow as soon as possible or you want to test it out a bit before you commit to buying it.
In that case, it's best to find a good pillow shop near you, and that used to be difficult. You had to ask around, find people who shopped there and so on.
Today it's as easy as running a quick search with a few keywords like "best pillow shop near me" or "pillow shops in my neighborhood," and you'll get exactly what you need.
Or you could take a look at this handy map I've made for you!
On this map, you can easily see all of the shops near you that sell pillows, and you can click on each one to get some basic info about it like the address, business hours, the website, customer reviews and more.
While finding a pillow shop near you is no longer that difficult what's still hard is finding a good shop – but I'll help you out with that as well.
4 Questions to Ask When Looking for a Good Pillow Shop

While it's not that difficult to find just any old shop that sells pillows near you, it's significantly more difficult to find a good shop. Here are the 4 most important questions you need to ask yourself when you're looking for the best shop around.
These days, it's important to have a presence on the webs since most customers are connected to it, and that's where they look for things to buy.
If you don't have a website, you're basically showing that you don't care about a large portion of your potential customer base.
Smaller shops can afford not to have a website, but larger shops and chains should definitely have one.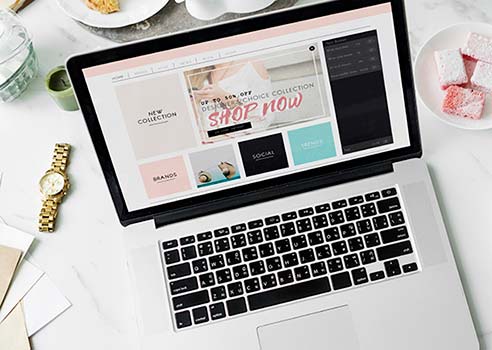 However, it's not just about having a website – it also needs to be good. It needs to have as much info as possible about products, prices, warranties, contact info, shop locations, and the like. The info should also be as up to date as possible.
If you walk into a shop after browsing the website and the prices are different – that's already a bad sign. Who knows what else might be wrong?
Good shops will be as transparent as possible on their website, and all the info will be super-easy to access and find, allowing you to know what the shop is like before you even walk through the door.
I agree with the old adage that the best warranties are the ones you won't ever have to use – but what if you do? Something unexpected can always happen, and having a good warranty to secure yourself is always a great idea.
Above everything else, though, a shop having an extremely generous warranty shows that they have confidence in their products. It demonstrates that their products are so good that most people won't have to return them at all.
This is a big one, and for many people, it will be a deal breaker. If you want to buy a pillow, you want to be able to at least lie on it once before you spend money on it, just like you would when shopping for a mattress.
If a shop doesn't let you test out their products, they're probably trying to hide something, and it's already a bad sign.
The best shops will have a free trial period included with the purchase. After all, the real test for a pillow is sleeping on it night after night, and all good shops know that, so they'll offer a 30-day, a 60-day or even a 90-day trial.
This is the final and probably the most important test for a shop to pass – the customer satisfaction test.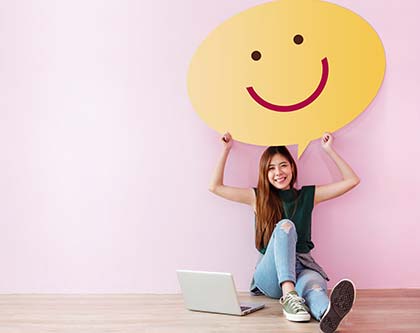 If they mostly have bad reviews from customers, they're clearly doing something wrong, and you should probably stay away. But what to do when the reviews are inconclusive overall?
Well, read them! Find out what are the most common praiseworthy points and what are the most common gripes that customers have with it. This is even more important when there are only a few reviews for a certain shop.
Even a shop with 4.5 out of 5 in average reviews might not be the right one for you, simply because it has that one bad point that's a deal-breaker for you. The best way to find that out is by reading what other disgruntled customers have to say.
A Comparison of 2021's Best Pillows for Combination Sleepers

I understand that not everyone has the time to read lengthy reviews. If you just want all the basic info about the best pillows for combination sleepers, this char is where you'll find it.
PRODUCT
SIZE
MATERIALS
WEIGHT
WonderSleep Premium Adjustable Loft Shredded Memory Foam Pillow
16 x 10 x 3 inches
Shredded memory foam, bamboo fabric
1.5 lbs
The SNÜZ Pillow
26 x 20 x 5 inches
Polyester fiber, cotton
2.4 lbs
MARNUR Contour Memory Foam Pillow
26.3 x 14.7 x 4.9 inches
Polyester, bamboo, memory foam
3.05 lbs
UTTU Sandwich Pillow

(The Best Adjustable Pillow for Combination Sleepers)

7.9 x 7.9 x 14.2 inches
Memory foam, bamboo fabric
3.51 lbs
OXA Spring Bed Pillows

(The Best Spring Pillow for Combination Sleepers)

28 x 17 x 2 inches
Cotton, steel
2.74 lbs
Core Products Tri-Core Cervical Support Pillow
24 x 16 x 3 inches
Polyester fiber, cotton
1.2 lbs
Roscoe Cervical Pillow
23 x 16 x 5 inches
Polyester fiber
2.1 lbs
Mastertex SYNCHKG055551 Down Alternative Pillow

(The Best Pillow for Combination Sleepers with Allergies)

28.7 x 19 x 3.5 inches
Cotton, polyester fiber
3.48 lbs
Beckham Hotel Collection Gel Pillow
17.6 x 13.4 x 8 inches
Cotton, poly gel fiber
6 lbs
Comfort & Relax Ventilated Memory Foam Bed Pillow

(The Coolest Memory Foam Pillow for Combination Sleepers)

24 x 16 x 4.5 inches
Polyester, tencel, memory foam
2.6 lbs
Classic Brands Reversible Cool Gel and Memory Foam Double-Sided Pillow
24 x 16 x 5 inches
Cool gel, memory foam
5 lbs
MALOUF Z Gelled Microfiber Bed Pillow

(The Best Body Pillow for Combination Sleepers)

54 x 20 x 6 inches
Gel-coated microfiber
6.5 lbs
Beans72 Organic Buckwheat Pillow

(Editor's Pick)

20 x 14 x 4 inches
Cotton, buckwheat
4.5 lbs
Customsleeping Cervical Pillow

(The Best Neck Support Pillow for Combination Sleepers)

25 x 17 x 5 inches
Cotton, memory foam
3.4 lbs
TAMPOR Bamboo Charcoal Contour Memory Foam Pillow
24 x 14 x 4.3 inches
Memory foam, bamboo fabric
3.3 lbs
jiaao Contour Memory Foam Pillow
14.7 x 7.6 x 7.4 inches
Cotton, memory foam
4.6 lbs
In case you want more detailed info – just keep reading to get to my full reviews on all of the best products around.
Top 17 Pillows for Combination Sleepers in 2021

Here they are – the meat of this article. This is where you'll learn about the combination pillow which interests you in detail!
How to Find the Best Pillow as a Combination Sleeper – A Buying Guide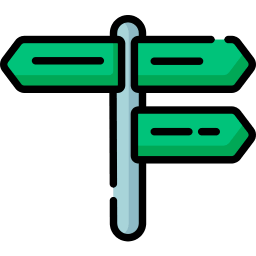 When you're a combination sleeper, it's exceptionally difficult to find the right pillow – especially since you can't always rely on the advice of others. Here, I'll try to give you the best advice depending on what type of combination sleeper you are, and hopefully, it will help you find a pillow you'll love.
1Find the Right Shape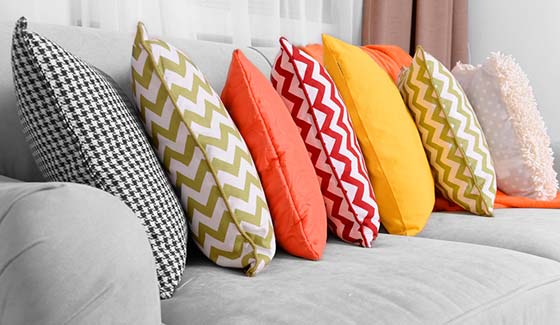 Pillows come in lots of shapes and sizes, and it's always an important factor when choosing a pillow. However, for combination sleepers, it's definitely more important than for others.
This is because people sleeping in lots of different positions tend to have a lot of different needs during the night, and a pillow made for combination sleepers should be able to fulfill those needs.
As a result, pillows for combination sleepers come in some wild and unusual shapes, and not all of them are equally useful.
One of the most common variants you'll find has a depression for your head in the middle intended for sleeping on your back, while the sides are designed to be thicker for sleeping on your side.
I personally find that this is the shape that works best for most combination sleepers since the majority sleep on their side or back for most of the night.
However, if you're a combination sleeper who doesn't quite fit the norm, some other shape might work better for you, and there are a ton of options here.
If you can, experiment a little bit and take advantage of those 30-day or 90-day free trials and see what fits you the best.
2Make Sure It's Both Firm and Soft Enough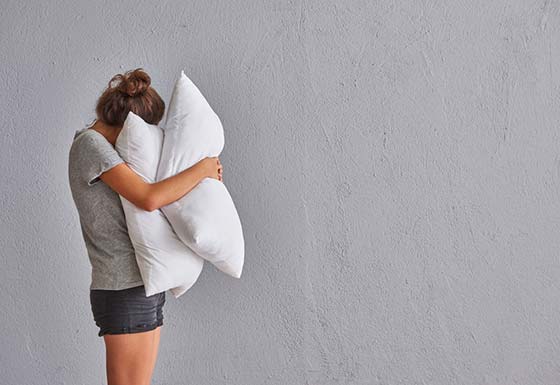 It's well-known that side sleepers need mattresses and pillows that are firmer than those for back or stomach sleepers. That's why a pillow for a combination sleeper needs to be a good combination of both.
Pillows that are relatively firm but still soft enough and made of a material that can mold to the shape of your body are among some of the best for combination sleepers.
Some pillows made for combination sleepers take the approach of having areas of different firmness in one pillow intended for different sleeping positions. For some people, this works well, but for some, it's a disaster – you'll have to try it out to find out which one you are.
3Choose the Materials that Fit
Many different materials are used for pillows nowadays, both for the covers and the filling – though the filling is a bit more important in this case.
All of these materials have different properties and their ups and downs. I'll go over some of the most common ones and what they can offer to a combination sleeper.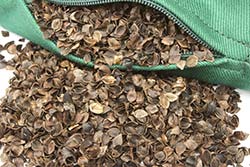 Buckwheat
The main benefit of buckwheat pillows is how moldable and customizable they are. They're also incredibly breathable and cool. However, they are also pricey and might be too firm for most people. They're a good choice if you mostly sleep on your side.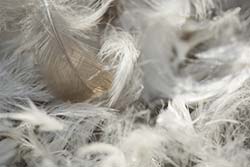 Feather
Pillows using feather filling are usually quite malleable and breathable like buckwheat pillows but soft and lightweight. They are durable and have a high loft. Still, they can be expensive, and the feather quills can poke at you – especially if you toss and turn a lot which is why they're bad for combination sleepers.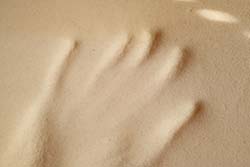 Memory Foam
The benefits and downsides of memory foam are already widely known. It's an incredibly malleable mid-priced material that retains a lot of heat and usually smells bad. However, it is one of the best choices for most combination sleepers due to its ability to conform to your body shape.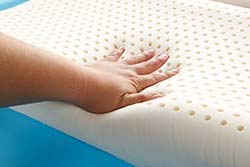 Latex
Sometimes considered a better version of memory foam, latex pillows are incredibly durable, conform to your body, and don't retain too much heat. However, they are expensive and can trigger allergies in certain people. They have been known as being good for pain relief, though.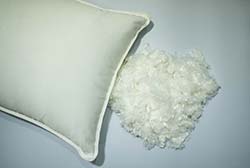 Down
These pillows are incredibly lightweight and relatively cool while also being fairly durable. However, they are expensive, thin, and usually quite soft. If you're relatively lightweight, they might be a good, comfortable choice.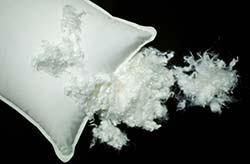 Down Alternative
Mostly the same as down, but cheaper and with a lower risk of causing allergies. However, they're also less durable than genuine down pillows and might lose any supportive qualities quickly.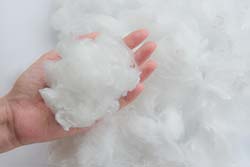 Polyester
This is one of the cheapest options out there. These are relatively odorless and don't cause allergies, but they do absorb a lot of heat and don't offer too much support. They are also notoriously flimsy. If you're on an extremely limited budget, though, this is your best option.
4Pick the Correct Thickness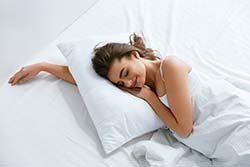 The loft of a pillow or, more simply, its thickness, is incredibly important for combination sleepers, just like it is for side sleepers.
This is because thicker pillows are more easily able to withstand constant turning and tossing without losing their loft and slumping down too much. They can also support you well when you're sleeping on your back or your side.
The ideal thickness is probably somewhere between 5 and 8 inches, though pillows with a thickness of more than 8 inches are also a decent choice.
The things you need to consider when picking the right thickness are your weight, your head size, and your shoulder width – the higher all those things are, the thicker your pillow needs to be.
5Fit it Into Your Budget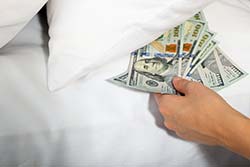 Last, but definitely not the least important aspect, is the price. Not everyone has hundreds of dollars to spend on a pillow, and I understand that –, and you can definitely get a great pillow for less than that.
As far as I'm concerned, going over a hundred dollars for a pillow is not worth it in any case, but that's just what I think. Definitely, set your own budget before going out shopping and stick to it.
The most important thing to consider here is to avoid just jumping on the first pillow that looks good – find a few different options and weight their benefits and compare them to the prices. You don't need a perfect pillow, just one that is good enough.
Be more cautious when buying lower-priced pillows for sure, and look at user reviews in detail. However, don't relax and think that a pillow is good just because it's expensive – stay vigilant.
Is Combination Sleeping Good or Bad for You?

Since this is the question I get the most about combination sleeping and the one that I never seem to be able to give a concise answer to since it's quite a complicated matter, I decided to give it its own section. Buckle up; this might be a long ride!
For starters, this is not a 'yes or no' question
Since every combination sleeper is different, it's difficult to give a generalized answer. In truth, most people are combination sleepers just to a lesser degree than true combination sleepers. It's natural to change positions during the night, and it would be strange if you didn't move when you find yourself in an uncomfortable one.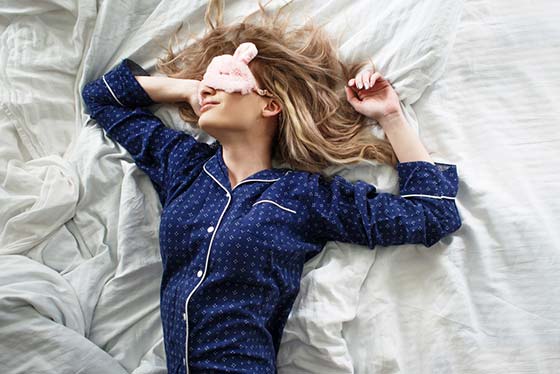 If you start snoring or losing feeling in a certain limb, you're more likely to shift into a better position which will stop those things from happening.
However, the downside to that is that all that shifting will tire you out and is bound to land you in awkward positions from time to time. You're also more likely to hit yourself on something or fall out of bed.
You also need to factor in which position you find yourself in the most when you're sleeping.
If you're a combination sleeper who mostly sleeps on their stomach, you'll probably be worse off than those that mostly shift between sleeping on their back and their side.
Still, no matter which position you sleep in the most, if you're stuck on a smaller bed as a combination sleeper, you won't have a good time, and you'll probably sleep poorly. If you're sleeping on a bunk bed, being a combination sleeper can be disastrous.
On a larger bed, you'll sleep better since you will have more space to change positions, but if you're sleeping with someone, they might suffer a lot because of it.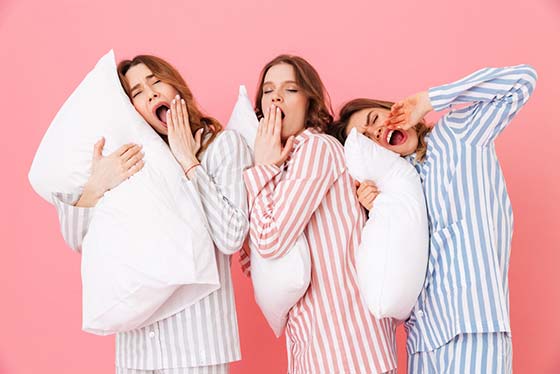 You also need to think about when you started sleeping like that and is it natural or a result of something else – stress, insomnia, restless leg syndrome, excessive drinking of alcohol and so on. If it might be, try to find a way to eliminate the possible cause and see if there's any change.
So, overall, is combination sleeping good or bad for you?
Well, I know it's a bit of a cop-out, but my answer has to be – it depends. There are way too many factors to just boil it down to yes or no.
You have to weight all the positives and negatives, see how they apply to you and make the decision to either continue sleeping like you do or decide that you're breaking the habit tonight.
Pillows for Combination Sleepers – a FAQ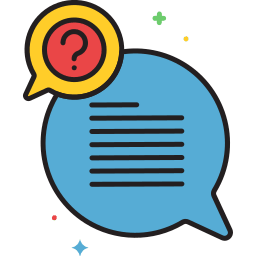 The Final Word
I think I've said as much as I can about pillows for side sleepers and all these excellent products, but if you still can't decide, I'll help you out a little bit more by giving you my thoughts on what the absolute best pillow for side sleepers is.
It was tough to decide since all of these pillows are good in their own way, but in the end, my absolute favorite did end up being the Beans72 Organic Buckwheat Pillow. It's not the flashiest choice, but it's dependable, affordable and it does the job as most buckwheat pillows do.
If that one doesn't do it for you, my close second was the OXA Spring Bed Pillows – which is a flashy choice. Yes, you might feel doubtful about getting a spring pillow but I do think it's one of the best out there and it performs amazingly in my experience.
While these two pillows are good, I recognize that they might be a bit too expensive for some people, but don't worry – I thought about you as well. If you want a more budget-minded pick, you can go for the Roscoe Cervical Pillow. It's got a great shape, it works well and it costs next to nothing.
What do you think? Do you agree or disagree with my picks? Tell me all about it in the comments below and ask me any question you might have – I'll answer them to the best of my ability.
Until next time, sleep well!