We've all experienced this at some point – our back is itching, and no matter what we do we just can't reach the right spot and scratch it properly! So, we try to find anything that would work – a pen, a ladle, a book, anything!
But alas, there's nothing that works. So we just resort to rubbing our back against a piece of furniture like a monkey against a tree. Not the prettiest sight in the world, for sure.
If this happens to you a lot, getting a back scratcher might be the best solution available, at least until a universal anti-itch medicine appears 50 years from now.
Today I'll help you scratch your itch by reviewing the best back scratchers you can find. Take a look at them with me.
What You Need to Know About Back Scratchers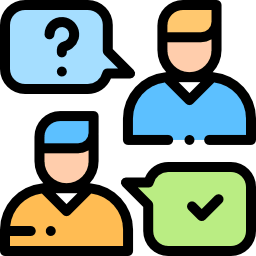 Back scratchers are simple devices – if you can even call them that. Just a stick that's curved and sharp at one end so you can scratch the places you can't reach. What's there to know about that?
Well, like anything else that's simple, humanity found a way to make it complicated over the years.
These days back scratchers come in many different shapes and forms and can be made from a wide variety of materials. Many of them have additional bells and whistles that make them more convenient in some way – whether it's by making them easier to use or adding additional functions.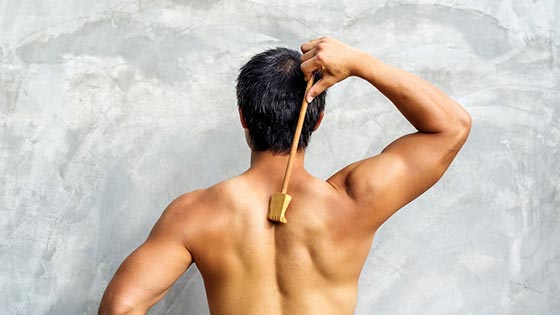 Of course, if you prefer simplicity, back scratchers which are little more than sharpened, curved sticks still exist out there. However, even most of them have been made a bit more stylish. Today you can get back scratchers that look like almost anything you might want.
No matter the back scratcher you get, they can offer a lot more than might be obvious at first glance. They're not just there to scratch your back – they can do more than that, and I'll show you how.
The Main Benefits of Back Scratchers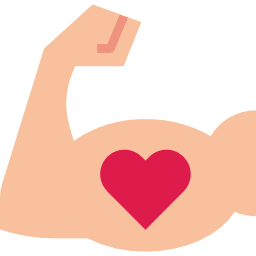 You're probably already familiar with some of the main benefits that a back scratcher – but I'll go over them just in case. There might be a few things that will surprise you.
1Makes Scratching Easier and Safer
This is the main and most obvious benefit of a back scratcher – helping you scratch the itch you can't reach. They're made for scratching, and they'll be more efficient at that than other things around the house or your fingers.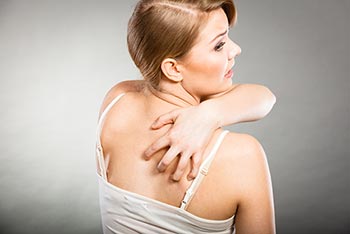 Some of them can extend to the perfect length to reach the spot that's troubling you and give you the perfect itch relief that you're after.
This is most important for people who simply can't reach some spots on their body no matter how much they try. Disabled people and the elderly are among those most affected and back scratchers for elderly people are booming these days.
Using a back scratcher also makes scratching cleaner. Your fingers and especially your fingernails can be extremely dirty, as can other objects around your home. If you have a dedicated device for scratching that you wash often, you'll reduce the risks of skin infections when you're scratching yourself.
2Pain Relief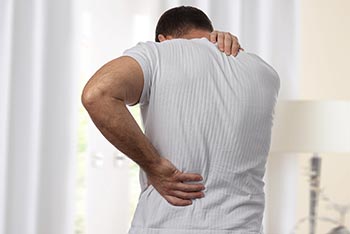 Yes, back scratchers can help with pain in your back, or anywhere else, and here's how.
You can easily use some back scratchers to give yourself a deep tissue massage in a spot you couldn't otherwise reach. They're not as effective as handheld massagers in some ways, but they do offer you more control, and you can get a type of massage which something round and blunt like a massager just can't offer.
If you didn't know, similar bodily mechanisms are involved in both pain and itchiness. That's why this can help relieve some types of pain and improve your mobility while also keeping you itch-free at the same time. Some back scratchers even have attachments that are specifically made for massaging.
Just make sure to use some oil to help the massage be smoother and to thoroughly wash your back scratcher afterward.
3Exfoliation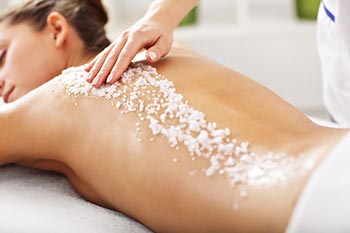 If you don't know what exfoliation is – it's the process of removing a layer of dead skin cells from your body. The reason you'd want to do this is because a build-up of dead skin tissue can lead to infections, clogged pores, acne, and many other problems.
Have you ever had a painful, large pimple in the middle of your back? It's quite an ordeal, you can't get rid of it on your own and no one else, not even your partner, want to touch the disgusting thing.
Well, regular exfoliation can help prevent that from happening and back scratchers can be quite effective for that purpose, especially those that can cover a large surface and have a lot of small spikes.
It's easy to do – just rub your back with it during a shower – and you'll get rid of most of the dead skin without a lot of effort, and it's safer than chemical peeling. Just make sure this type of exfoliation fits your skin type.
Best Back Scratchers of 2021 – Compared and Contrasted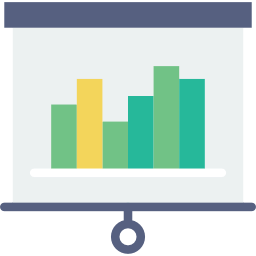 If you want to quickly find out which of these back scratches would suit you the best, I've made a chart that compares the best back scratchers available! If you have more time though, be sure to read my detailed reviews of each down below.
Top 16 Best Back Scratchers in 2021 Reviewed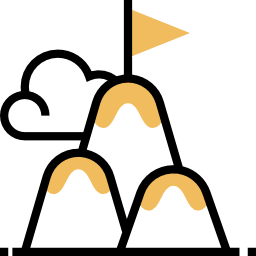 Getting the Best Back Scratcher – A Complete Buying Guide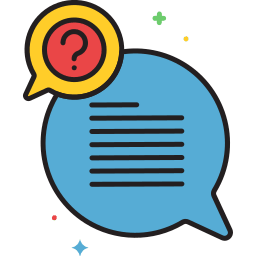 There's more to a back scratcher than you might think and the basic design of 'sharp long stick' has been improved upon a lot. When you're buying a modern back scratcher, here's what you need to watch out for.
1Finding the Right Type
First off, you need to figure out what type of back scratcher you want to get. There are tons of them out there, some of which might be surprising – take a look at what each type can offer.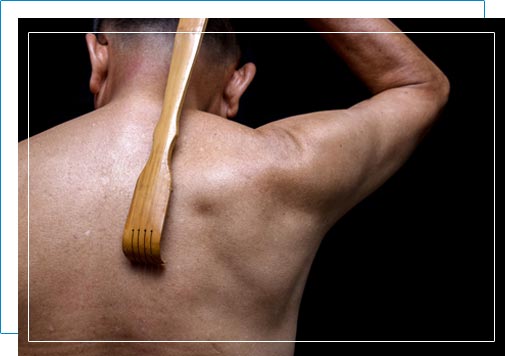 Standard back scratchers
This is still the most common type of back scratcher and the most basic one – but hey, no need to fix what ain't broken, right?
They're usually a stick of some sort with a sharp, curved tip. The exact shape and materials they're made of can vary greatly, but that's the basic idea. They run the gamut from simplistic fares made out of one piece of wood to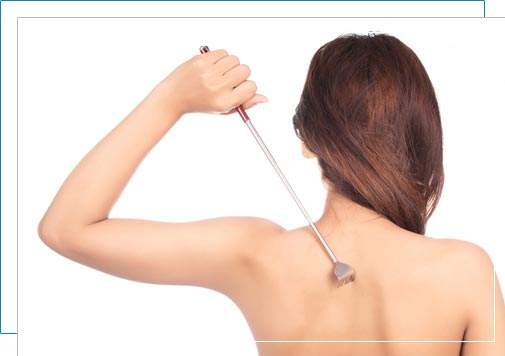 Telescopic back scratchers
Essentially the same as a regular back scratcher, but with an extendable handle, allowing you to reach spots you otherwise wouldn't be able to, while still keeping the scratcher relatively compact. Essentially, it's a more professional back scratcher.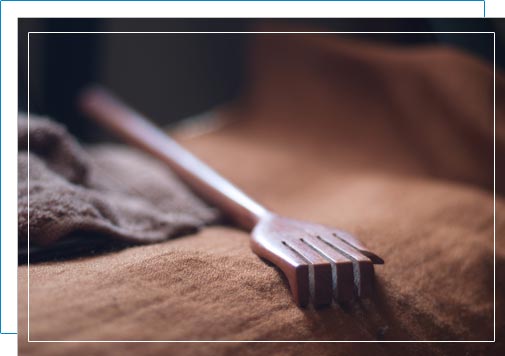 Compact back scratchers
These are back scratchers that are, in a way, the opposite of a telescopic back scratcher. They have a fixed size and reach but can usually be folded for easy storage.
They might not be able to extend as far as some other back scratchers, but you can take them with you anywhere and use them on the go – if you're not too embarrassed to do that.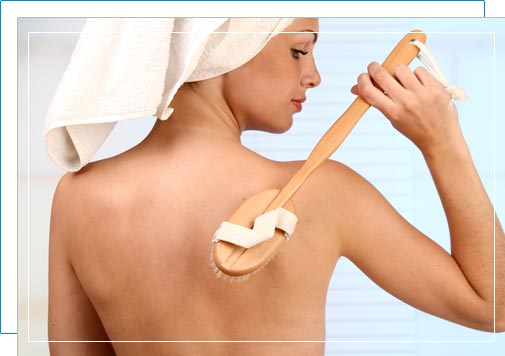 Back scrubbers
What you've got here is, essentially, an elastic band with two handles at each end. The band itself is covered in some sort of rough material or has a plastic or rubber piece on the middle with some spikes for scratching and exfoliating.
Some of these can be back scratchers, but they might not be necessarily made with that purpose in mind. They're mostly made for washing and exfoliating your back, or even for massaging it. However, there are also a few that are primarily back scratchers.
These can help you cover a larger surface more easily and with more force, but they can be a bit awkward to use if you're not used to them.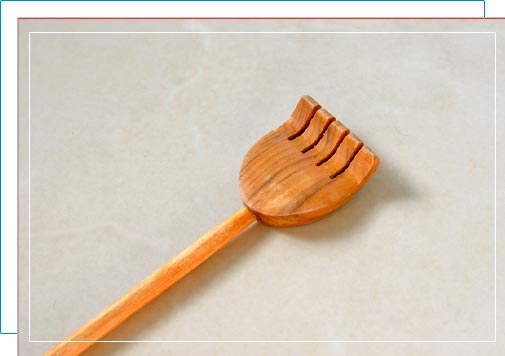 Wall-mounted back scratchers
If you're too fond of rubbing yourself against a wall or a piece of furniture to relieve your itch and don't want to give that up, these are the back scratchers for you.
They usually take the form of a bumpy wooden post that can be placed on a corner that you would otherwise use to scratch yourself.
Other are larger and look more like wall-mounted wooden or plastic panes with bumps on them, giving you a much larger surface for scratching your back.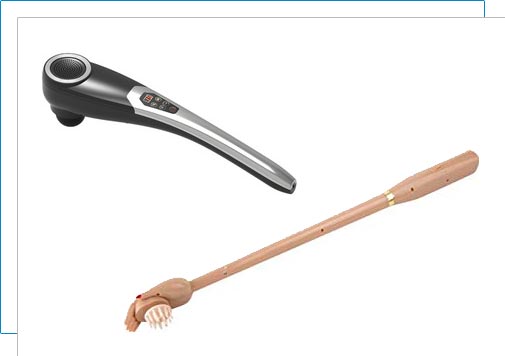 Electric back scratchers
These are the back scratchers that lean a bit more towards being massagers. They are usually battery powered and have some sort of rotary function that massages you while scratching you at the same time.
They're not as common as you might think and they're typically less sharp than other back scratchers, so they might be a bit lacking in scratching power.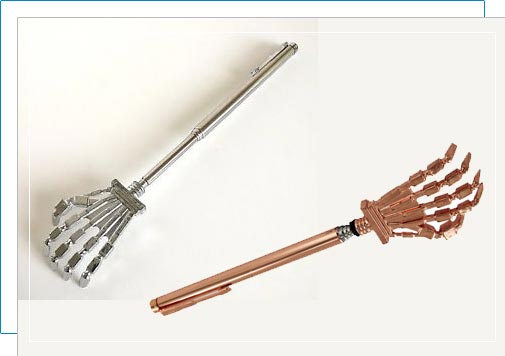 Robot back scratchers
Imagine a Roomba that moves across your back instead of your floor and scratches you instead of vacuuming. Now you have an idea of what most commercial robot back scratchers are like.
There are only a few of these available, and some take a different form – a robot hand that scratches you from behind – but they are all too expensive and bulky to be viable right now. However, this might just be the future of back scratching.
2Take a Look at the Construction
Back scratchers were traditionally made of wood, but these days they can be made out of a whole host of different materials, each with its own benefits.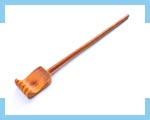 Wooden back scratchers
Wooden back scratchers are still among the most common ones, but they can be made from different types of wood as well. Bamboo back scratchers are popular due to how hard they are while still being flexible and light. However, they can easily collect a lot of dirt and can be difficult to clean.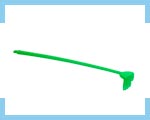 Plastic back scratchers
Plastic back scratchers have been more popular in recent times, and they're easier to clean than wooden ones. That's why a lot of back scratchers with a wooden handle might have plastic heads for scratching. They're also lightweight and fairly flexible while being inexpensive.
Silicon back scratchers
Silicon back scratchers can seem a bit like plastic ones, but they're more flexible and akin to rubber. For certain types of back scratchers, like back scrubbers, this is probably the best material – flexible and easy to clean. However, they might not be hard or sharp enough for you.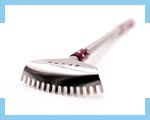 Metal back scratchers
Metal back scratchers might seem like overkill, but they have their place. They can certainly be harder and sharper than most other back scratchers, allowing you to efficiently scratch yourself. However, you might also hurt yourself if you're not careful with them. They're durable but not exactly flexible and can weight a lot.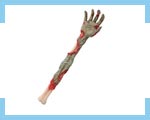 Bone back scratchers
Bone back scratchers are quite expensive, and they can even be made out of materials like whalebone or ivory though those made of deer horns are more common. They're definitely tough and durable and have a nice feel, but they're not exactly eco-friendly.
3Consider the Shape
Back scratchers come in a lot of different shapes and sizes. Even those of the same type can have a lot of variation in terms of shape. Most of it comes down to the shape of the scratching part, which matters a lot but the rest of it is important too.
The scratcher part of a back scratcher is most commonly shaped like a paw or a hand or something similar. It has multiple 'claws' that are used for scratching, and they can be rather sharp or somewhat blunter. The number can also vary from 3 or 4 to 5 or 6 and even more.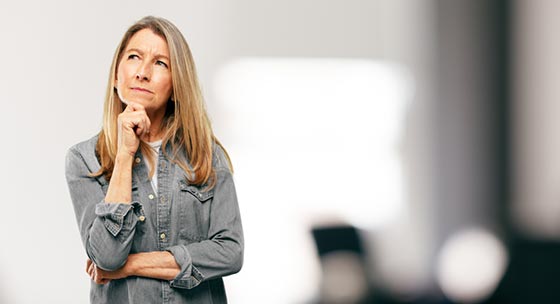 Some back scratchers can be particularly wide and resemble a rake, with a lot of spikes for scratching, allowing you to cover a larger area with one swipe. However, these can also be more unwieldy and make it difficult to focus on just one spot.
There are back scratchers out there that just have a curved 'hook' shape and allow you to focus more on one itchy spot. On the other end of the spectrum, there are those that resemble brushes and have a lot of small spikes.
The shape of the rest of the scratcher also matters. Is the handle easy to grip and does it sit well in your hand? Can it slip out easily? Is the body of the scratcher too unwieldy, too wide? Is it curved to allow you to reach those difficult spots or is the shape too rigid?
There's a lot to consider, and you need to look at the whole scratcher to find the right one for you.
4Does it Offer Anything Else?
Back scratchers can be more than just that, and they can offer a wide variety of other functions.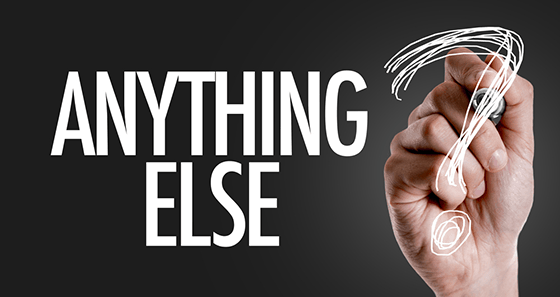 A traditional extra function for a back scratcher is, of course, a shoe horn. You've probably seen one at your grandpa's house – a wooden thing with a small hand-shaped scratcher at one end and a large shoehorn on the other.
Other back scratchers, especially wooden or plastic ones can have massage rollers embedded into their handle. It's a good addition, especially for those who already have massaging in mind when buying a back scratcher.
There's more, of course – some back scratcher can double as bath brushes, and I've even seen one that had a can-opener on the handle. These are all good additions, for the most part, and it only comes down to what you need.
5Is the Price Right?
Finally, you need to consider the price point of some of these products. Back scratchers are generally thought of as cheap things, but some can be more expensive than you might think.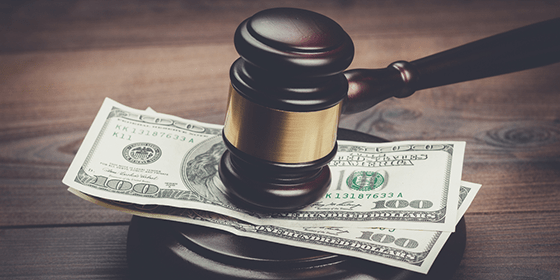 However, they might also be worth it. Don't get stuck thinking that you should never have to pay more than 10 bucks for a back scratcher, or some other arbitrary amount. Keep yourself open to the idea of getting something more expensive that might help you more than any of the cheaper options could.
Of course, don't dismiss the cheaper and simpler options either – they might be the right ones for you. Keep your options open and think about what a back scratcher might be worth to you to figure out the ideal price for you.
The Common Causes of an Itchy Back – And How to Deal With Them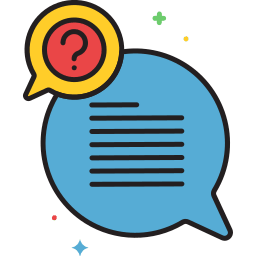 Of course, the best way to scratch that itch that's troubling you is to stop it from ever happening. If you're constantly struggling with an itchy back, there's probably something at the root of it that needs to be treated with something other than a back scratcher.
Back Scratcher FAQ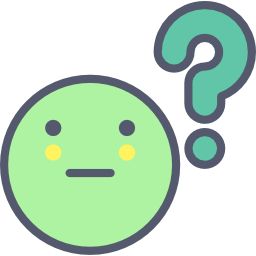 The Final Word on the Best Back Scratcher
I've offered you all my knowledge on back scratcher – well, all that could fit in this article, anyway. You've heard my opinion on what's good and what's bad and what I think about the top products.
But which of them is better than the rest? As far as I'm concerned, that's the COMBOO CS-14 16.5″ Long Back Scratcher since I just love the massage rollers on the handle and its scratching action is more than good enough. Moreover, the price is great, and it will definitely last for a long time.
That's my favorite, and I won't let you convince me otherwise – but you can try and feel free to comment if you have a different opinion. I'll see you in the comment section and thanks for reading!