It seems like everyone I talk to these days is complaining about back pain – from construction workers to programmers. It's a plague of the modern day, mostly resulting from the bad postures we take in front of our computers, TVs, and smartphones.
There comes a point where your posture becomes so bad and your muscles so weak that your back can't support your properly anymore. At that point, no massage will be able to help you.
Surgery is an option in some of those cases but it's a severe option that you can avoid by trying other things first – and a back brace is a good thing to try out.
Today I'll give you the full scoop on back braces and my thoughts on some of the best ones I could find.
What are Back Braces and How do They Work?
Back braces come in many forms, shapes, and sizes, but there's one thing they all have in common – they are designed to limit the motion of your spine and back muscles while providing you with additional support.
They do this by applying selective pressure on certain areas to limit movement and using padding and rigid materials to provide added support for your spine and limit your movement further. They partially take over the function of certain muscles and bones thus reducing the strain placed on them.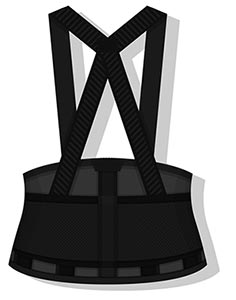 Some back braces are prescribed by doctors but others can be bought over the counter, and there is some difference between the two types.
Prescription braces are usually made to order, designed to specifically fit you and your injury. They're also rigid most of the time – made out of thick cotton with plastic or metal reinforcements, or entirely out of plastic with metal splints. You're also usually required to wear them almost all the time.
On the other hand, braces that can be bought without a prescription are mass-produced and made out of flexible materials. They're not intended to be worn 24/7 and are designed for day-to-day use rather than just for recovery after an injury or surgery. The materials used to make them range from cloth and foam to rubber and can include plastic and metal parts as well.
Today I'll mostly be talking about those types or braces, rather than medical braces prescribed by doctors. However, just because they're not often prescribed by doctors doesn't mean they're useless – and I'll show that to you in the next section.
The Benefits of Back Braces

While the benefits of back braces might seem obvious at first, there are some doubts about their effectiveness – especially when it comes to consumer-grade braces that I'm mostly talking about here.
I'll talk about a few real benefits that non-prescription braces can offer, and I hope you'll see that they're more than just fancy belts and corsets.
1Structural Support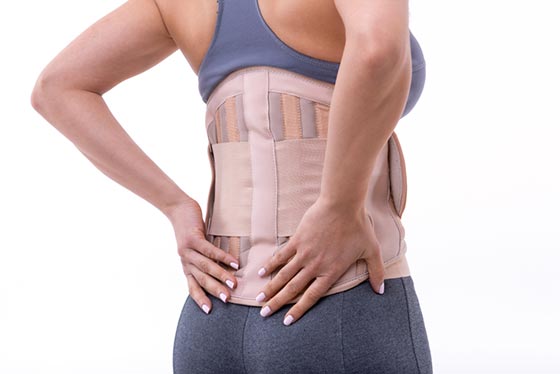 This is the primary benefit of back braces – they take over some of the work from the muscles and spine in your back and help support you. Why is this beneficial?
Well, it allows you to lift heavier loads without overworking your back, which can be useful for various sports and for different types of work. It also reduces the strain on those parts of your body which can help reduce any pain you're feeling.
It's also useful for people whose bodies can't support them properly for one reason or another. It could be age, a chronic condition, recent surgery or an injury – whatever may be the case, wearing a back brace can provide that additional bit of support that will allow them to stand up or walk when they otherwise couldn't.
That's why back braces are useful for physical therapy and are a great tool on the road to recovery – but not the only one. Don't use them as a crutch, just a helpful tool that you will outgrow in time if it's possible.
2Posture Improvement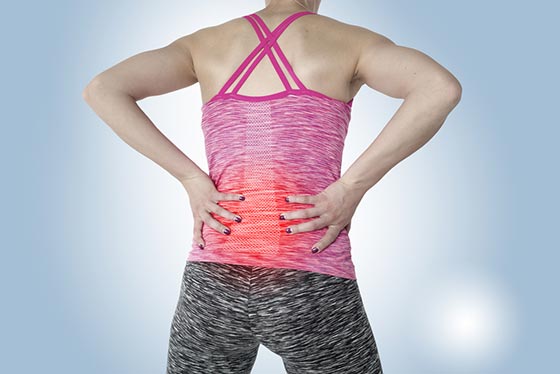 Most back braces also promote good posture by constricting the movements of your body in a way that doesn't allow you to assume a bad posture. It's simple, yet effective and it also helps the brace support your body better since your natural support mechanisms are not in their proper position.
At first, this might feel a little uncomfortable but it gets better over time, and it can help reduce the pain your feeling. When your posture is bad, it might put unnecessary strain on certain muscles or weaken others, leading to pain in certain positions or during specific activities.
Improving your posture can help a lot with reducing the feeling of pain and tension in the long-term, having even better results than treatments like massages or medication. Back braces combined with regular exercises will help you achieve that quickly, though it will take some work.
3Reduced Pain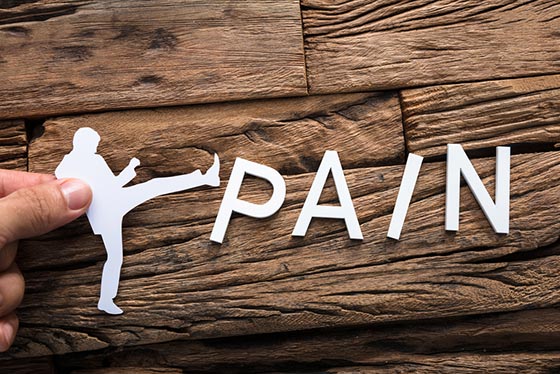 As you've probably gathered by now, back braces can help a lot with your back pain or even pain in other parts of your body. By providing more support and improving your posture, back braces will relieve the tension and pressure that some parts of your body might be under and thus reduce the pain you're feeling.
This can help with back pain, but it can also help with other types of pain. Your bad posture can put undue pressure on your neck, your hips, your knees, and your feet. Wearing a back brace and correcting that can relieve you of pain that you thought was completely unconnected.
Back braces mostly provide short-term pain relief though, which is why you shouldn't rely on them long-term. You should take other steps to improve your health and your posture – back braces are not a magic solution they're just meant to be a tool that can help you along the way.
Best Back Braces in 2021 – Detailed Comparison

If you just want a quick rundown of the most important things about all of the best back braces you can find in 2021, I've compiled this comparison chart for you.
Product
Type
Size
Materials
Weight
Posture Corrector & Back Support Brace for Women and Men by BRANFIT

(Best Budget Pick)

Upper back brace
33'' to 48'' – Chest
Synthetic
1.6 oz
Flexguard Support Back Brace Posture Corrector

(Best for Posture Correction)

Full back brace
20'' to 40'' – Waist
Nylon and other synthetic
9.6 oz
Andego Back Posture Corrector for Women & Men

(Best Selling)

Upper back brace
25'' to 50'' – Chest
Nylon
4 oz
Aroamas Posture Corrector for Women & Men
Upper back brace
Not available
Nylon and other synthetic
5.6 oz
TRUWEO Posture Corrector For Men And Women
Upper back brace
32'' to 81'' – Chest
Synthetic
0.64 oz
TRUWEO Posture Corrector For Men And Women
Upper back brace
32'' to 81'' – Chest
Synthetic
0.64 oz
INSPIRATEK Posture Corrector for Women & Men
Upper back brace
28'' to 48'' – Chest
Neoprene, synthetic, metal
3.2 oz
Copper Compression Recovery Back Brace

(Best for Bodybuilding)

Lower back brace
28'' to 39'' – Waist
Polyester, spandex, foam, copper nylon
0.8 oz
HYRIXDIRECT Posture Corrector for Women & Men
Upper back brace
28'' to 44'' – Chest
Neoprene
3.2 oz
Only1MILLION Posture Corrector for Women & Men
Upper back brace
25'' to 48'' – Chest
Cotton, polyester, rubber
4 oz
4well Posture Corrector for Women
Upper back brace
28'' to 42'' – Chest
Synthetic
3.5 oz
AidBrace Back Brace Support Belt

(Best Semi-rigid Brace)

Lower back brace
26'' to 58'' – Waist
Neoprene, plastic, and polyester
1.2 lbs
BERLIN & Daughter - Posture Corrector - Breathable Clavicle Chest Back Support Brace
Upper back brace
26'' to 40'' – Chest
Polyester
3 oz
ComfyMed Premium Quality Back Brace CM-102M 

(Editor's Choice)

Lower back brace
26'' to 50'' – Waist
Neoprene, nylon, polypropylene and steel alloy
9.3 oz
ComfyMed® Breathable Mesh Back Brace CM-SB01  
Lower back brace
26'' to 50'' – Waist
Neoprene, nylon
7.9 oz
Vriksasana Posture Discreet Posture Corrector for Men and Women
Upper back brace
28'' to 46'' - Chest
Neoprene, nylon
4.8 oz
The 15 Best Back Braces in 2021 – Reviewed

I've tried to select only the best back braces I could find and review them in depth. While this is just my opinion, I hope it will be useful to you.
What You Should Know About Buying a Back Brace – My Comprehensive Buying Guide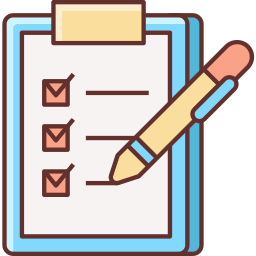 You've probably never bought anything like a back brace, so it's understandable that you don't know how to find a good one. Here are a few tips that should help you out.
1Different Back Brace Types – Their Ups and Downs
Back braces used to be simple, but these days they come in all different shapes and sizes. Some of them are good, but others not so much and each type has some upsides and downsides.
I won't go over all the various types that exist out there since that would be too long – I'll just cover some of the most common ones. Here we go!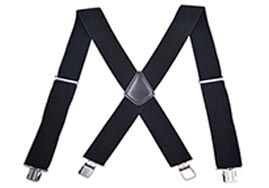 Belt-style Braces
These are mostly flexible braces that are placed around the waist and hips. They look like thick belts and offer the best support for your lower back, thus alleviating lower back pain. If you're having trouble with your back giving out when you're lifting heavy things, these are the braces that make the job easier.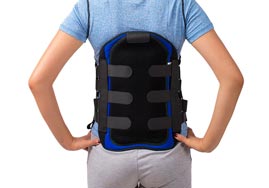 Corset-style Braces
If you've ever seen a corset you have a good idea of how these braces look. They cover most of your waist up to the ribcage or even above it and extend up to the shoulder blades on the back. They're meant to support your spine and a large part of your back. If you happen to have trouble standing or walking straight, these braces will do good by you.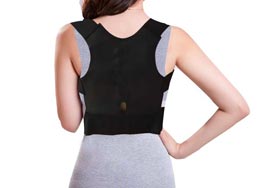 Upper Back and Shoulder Braces
These braces are usually on the smaller side and cover your upper back and lower back of the neck. Their straps usually go over your chest, under your armpits, and over your shoulders. They're designed to help support your upper back and to straighten your shoulders and spine, thus correcting your posture.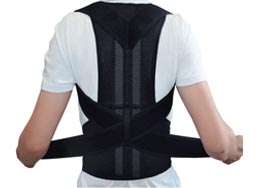 Full-back Braces
These braces look almost like a combination of all of the above. They cover almost the whole back, from the hips up to the neck. They involve straps going over your stomach and your shoulders. They offer support for your entire back and are great for fixing your posture since they encompass everything. They can feel a bit difficult to wear though and are almost like an extra layer of clothing.
Rigid and Semi-rigid Braces
Most of the other types I talked about here are usually flexible braces intended for more active people. However, when heavy support is needed, usually after a major injury or surgery, rigid braces are used.
These braces will mostly be prescribed, and you'll have to wear them until your doctor decides it's time to take them off. They're usually made out of canvas or cotton with plastic panels or/and metal bars.
They will severely limit your movement in order to prevent further injury, and they will provide unparalleled support.
Semi-rigid braces are usually flexible braces with some of the added support of rigid braces, usually achieved by using metal wiring or plastic pads inserted into the fabric.
Rigid braces are mostly custom-made, by prescription and are rarely sold as consumer products. Semi-rigid braces can be found sold in regular stores but are not as common as flexible braces.
2Finding the Correct Size
While most back braces are made out of slightly elastic materials so they can stretch a little bit, it's important to get the size as right as possible in order to ensure that you've got the best support available.
After all, if a back brace is too loose, it won't support you at all and if it's too tight wearing it for long periods is going to become a pain in itself.
However, finding the right size can be difficult. After all, you probably don't know the exact measurements of every part of your body, and that's all you can go off when purchasing a back brace. There are also many different types, and their sizes can refer to different body parts, and it can all get confusing.
Here's the deal
the first thing you have to do is measure all your relevant body parts.
Doing that is simple – you only need some measuring tape and a pair of helping hands in a few cases.
For starters, you will need your three basic measurements – the circumference of your chest, your waist and your hips. You can do this on your own, but it's easier to get the correct measurements if you have someone to do it for you.
For your chest, take the measurement along your nipple line, nice and easy.
For your waist, the tape should line up somewhere between your rib cage and bellybutton – bend over to the left and the right and see where your body bends, that should be your waist.
When it comes to hip measurements, try to wrap the tape around the fullest part of your waist and buttocks. This should be around 7 to 9 inches below your waist.
Now, here's where it gets a bit trickier. You'll need to measure the width of your shoulders. Doing this on your own is possible but difficult, it's better to have someone help you.
There are only a few measurements left to do. One is your neck, which should be easy – just wrap the tape around your neck like a choker.
The last two are the circumference of your arms at the shoulder and at the biceps. For the first one wrap the tape under your armpit and around your shoulder. For the last one, flex your arm to bulge your biceps and wrap the tape around the thickest part.
With that you should have all the relevant measurements – all that's left is to compare them to the sizes given by the manufacturer of the back brace you want to buy. Also, don't forget to check the user reviews to see if the fit is off from those numbers.
3Materials Matter
The materials that a back brace is made of affect how it will perform – how stretchy it will be, how comfortable and supportive if it will cause you to sweat or itch, maybe trigger certain allergies and so on.
Back braces can be made out of many different materials, but here are some of the most common ones and how they tend to perform.
Cotton

Braces made out of cotton are usually quite flexible and include a blend of other materials as well; they're not 100% cotton. They can offer quite a bit of support while remaining comfortable and breathable. As a bonus, they're easy to wash. However, they might not last too long.

Foam

Elastic and rubber foam are also popular materials, especially since they can be both highly supportive and elastic at the same time, conforming to the shape of the wearer's body like nothing else. The issue is that these materials are not breathable at all and wearing them in hot weather can be difficult. In addition to that, they're a bit harder to wash and can easily fall apart.

Nylon

Nylon is a bit more durable than cotton and more flexible, but that usually comes at the expense of being far stuffier. You'll most likely be sweating underneath one of these braces. It's rare that braces are made fully out of nylon either, though – they usually feature a cotton/nylon blend.

Rubber

A bit of rubber is used in most back braces one way or another, but there are also back braces made almost completely out of rubber. Needless to say, they're not breathable at all but are among the most elastic ones out there.

Metal

Braces are never made completely out of metal, but some do use metal wiring, splints or plates in order to improve their supportiveness. The most common metals used for this include steel, copper, and aluminum. They're usually semi-rigid braces with flexible bases made out of cotton or other fabric. They can be rather heavy and uncomfortable, especially if the metal starts sticking out.

Plastic

Most rigid braces are made out of plastic, and they're molded to suit the person that's wearing it in order to ensure that it offers the best support. These braces are most often used to limit the movement of the spine after injury or surgery.
4Can You Try it Out?
This is the ultimate test for a back brace
putting it on and spending some time with it. Sometimes it might seem like you chose the best back brace available in theory, but it turns out there's some problem with it when you put it on. It can be frustrating, especially if it was expensive.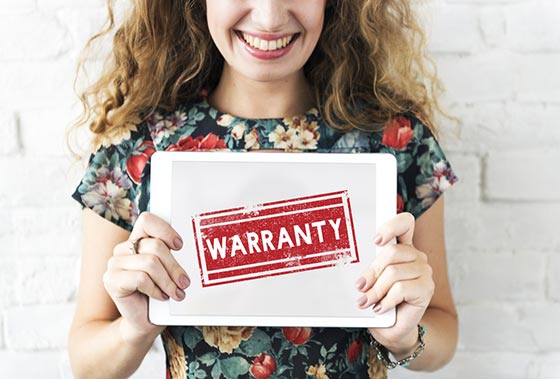 However, getting to try a back brace at all, let alone for a few days, is not something that's usually available.
Luckily there are back braces that allow for full refunds within a limited time – usually somewhere between a week and a month from purchase. Those deals are great since they essentially provide you with a trial period, allowing you to try out the brace.
Back braces that you can pay in installments are also a good choice. Usually, if you return them, you don't have to pay the full price for the brace, just an extra installment on top of what you paid. It still sets you back but as much as a full purchase does.
Making use of a warranty is also something you can do. If a back brace has a good, lengthy warranty that covers a wide variety of issues, you can use that to return it for a full refund if it doesn't suit you. Always read all the details about potential warranties before making your purchase.
What Can You Use a Back Brace For?

Back braces are mostly thought of as tools for improving your posture or helping with your poor back. However, they have more uses than you might realize and they're quite underappreciated in my opinion.
I'm going to right that wrong and tell you about some surprising and not-so-surprising uses for back braces.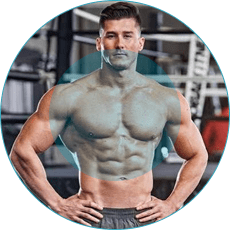 Bodybuilding
not so surprising but some of you may not know about it. Bodybuilders usually use back braces to help them lift heavy loads that would otherwise break or injure their back.
If you've ever watched a strongman competition, you've probably seen that everyone has a back brace of some sort on them. These are sometimes referred to as weight-lifting belts, but in essence, they are lower-back braces.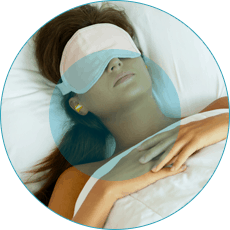 Helping You Sleep Better
yes, this is surprising since it's not exactly recommended that you wear a back brace when you're sleeping. Still, in some cases, it can be useful. For example, if you're forced to sleep in a sitting position due to a condition you have or recent surgery, a back brace can help you maintain a comfortable position.
Even if you're sleeping lying down a back brace can help stop you from rolling over into positions that hurt your back and stop you from sleeping. Just make sure that your brace is one you can use in this way.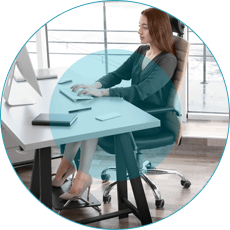 Correcting Sitting Posture
which is a bit more surprising since most people think about back braces as something you wear while standing up. They're known as tools for improving your walking posture, but they're less known for helping improve your sitting posture.
If you're slouched in front of the computer all day and you feel tension in your back and shoulders because of it, a back brace might be helpful.
How to Improve Your Back Posture – With or Without a Back Brace

Just wearing a back brace is not enough to fix your posture – you have to do some work yourself. If you help the back brace do its job by simply adhering to a few rules while wearing it, you're going to see much more progress in a shorter time. You should also maintain good habits even when you're not wearing your back brace since this will also help improve your progress. Here's how to help your back brace improve your posture.
1Exercise regularly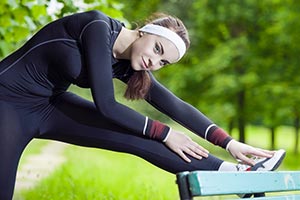 As I mentioned, the back brace simply won't do the entire job for you – and regular exercise is the largest part of your job.
While any exercise will be helpful, there are certain exercises that are the best at fixing certain kinds of posture problems that you might have, and it's good to know them. That way you can be laser-focused on fixing the exact problem you have.
Research has shown that such exercises won't only improve your posture but might also reduce the pain you're feeling at the same time.
Even walking regularly while maintaining proper posture can do wonders and definitely helps more than just sitting around. However, there are also exercises that you can do while sitting down, like neck exercises.
2Try to maintain a good posture
This is another crucial thing to do. While a back brace will help you with correcting your posture, bad habits will undo all of that work as soon as you take it off. You should work to improve those habits which will complement the work that your brace is doing.
This includes not only fixing the way you carry yourself while you walk or when you're sitting down at work. You should also try to fix your posture while sleeping if you can. I'll give you a few quick tips on how to start.
When you're walking try to:
Put your weight onto the balls of your feet
Keep your feet at shoulder-width
Tuck in your stomach
Keep your earlobes in line with your shoulders
Make sure your knees remain slightly bent
Relax your shoulders and let your arms hang naturally
While sitting:
Keep your ankles in front of your knees and avoid crossing your legs
Don't place your knees above the level of your hips
Keep your shoulders relaxed
Your spine should be at a 90-degree angle with your thighs
Leave a small gap between the back of your knees and the front of the seat
Change positions often
Stand up from time to time and do some small exercises
When lying down or sleeping:
Sleep on your back or your side instead of your stomach
Always turn your whole body at once
Use a supportive pillow
Place a pillow between your legs if sleeping on your side
Place a pillow below your knees if sleeping on the back
Sleep on a comfortable mattress that's not worn out
That should help you improve your posture even without a back brace, but it will prove even more effective with one.
3Avoid wearing bad shoes and clothes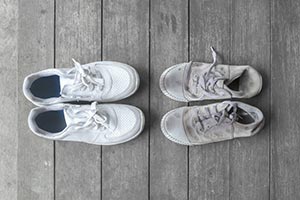 Back braces don't gel well with certain types of clothes or shoes. While that might put a damper on your style, it's a good idea to change your habits for the sake of your health.
For example, corsets are a big no-no if you're trying to improve your posture or wearing a back brace. They seem to work similarly to back braces, but they're not designed to offer proper support and might even cause your bad posture.
Similarly, constantly wearing high heels or ill-fitting shoes can ruin your posture. Try to avoid that if you have posture problems and when you're wearing a back brace. Wear comfortable shoes that keep you low to the ground and help maintain your natural posture.
4Make regular doctor visits
This is something you should do regardless, but it's always worth mentioning. It's especially important if you recently had an injury or a surgical procedure. You shouldn't just stop going for regular check-ups because you think it's all fine now – let the doctor decide that since they can notice things you just can't.
Don't take medication of your own volition and don't engage in treatments that might seem beneficial on the surface but could also be harmful. Consult with your doctor regularly, see what kind of progress you're making and try to stick to the doctor's recommendations as close as you can. It will do you a world of good.
Back Brace FAQ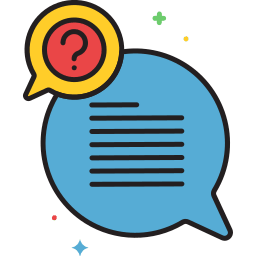 The Final Word
All of the back braces I chose to review here are good for one reason or another, but I do have a favorite out of all these.
The best back brace, in my opinion, is the ComfyMed Premium Quality Back Brace CM-102M  because it's just so adjustable and it has everything you need in a back brace, despite the downsides.
However, there are other great ones here as well – if you're a bodybuilder watch out for the Copper Compression Recovery Back Brace and if you're on a budget you should take a look at the Back Support Brace for Women and Men by BRANFIT.
That's all for today – come back next time!